(Click on any image to view it in high resolution.)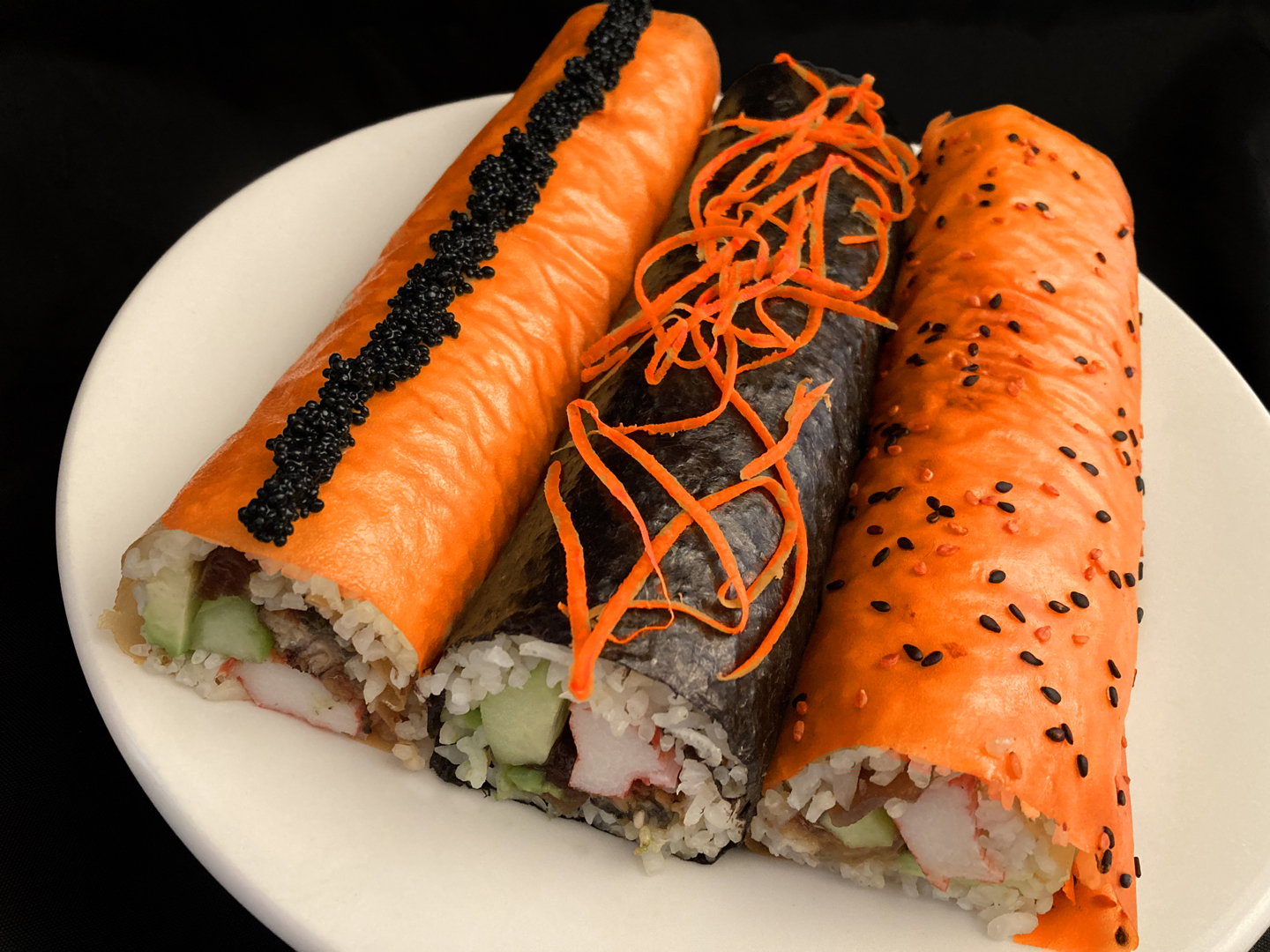 Halloween is just around the corner and I wanted to indulge in something that didn't involve Reese's Cups, M&M's, or Kit Kats, so I'll be goblin' futomaki that's decked out in an All Hallows' Eve costume – I guess that makes it both a trick and a treat. (But, not gonna lie, I'm waiting for the post-holiday sales: just as leftover Thanksgiving dinner tastes better the next day, so does leftover half-price Halloween candy.)
In obeisance to the official black and orange Halloween rubric, the black monstermaki (futomaki means thick or fat roll) is wrapped in nori, its conventional costume, and its orange sidekicks are swathed in soy wrappers that come in five flavors/colors: original soy, sesame, spinach green, turmeric yellow, and paprika orange.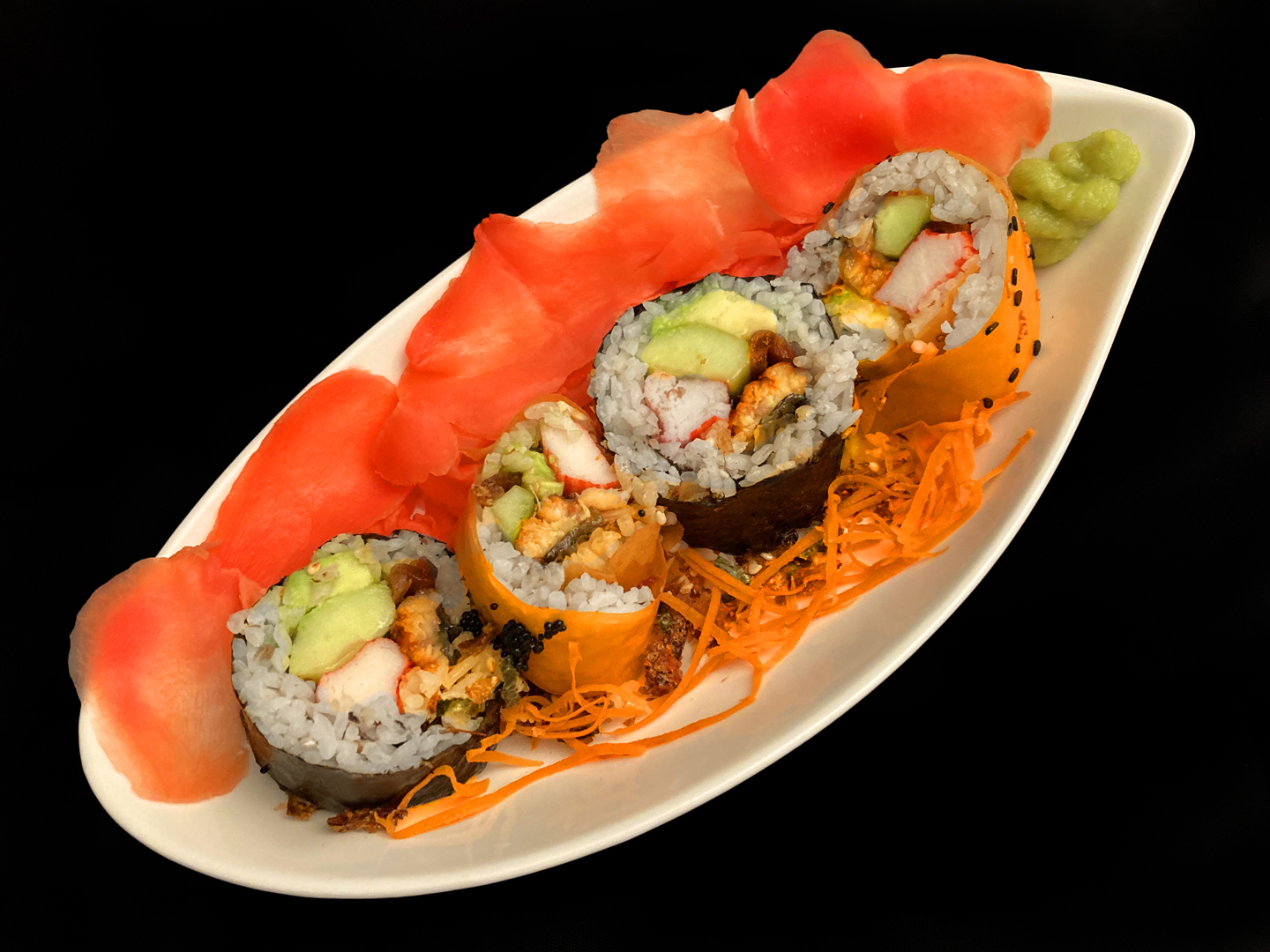 I filled them with kani (krab sticks), avocado, cucumber, strips of sweet kanpyō (dried gourd) and most important, eel because – in keeping with the holiday spirit 👻 – it's only one letter away from EEK!
And in case you're wondering – no, I'm not handing out these spookomaki on October 31; the kids are supposed to scare me, not the other way around!