As I indicated in my last post, some additional vendors have emerged at the new incarnation of Hong Kong Food Court (82-02 45th Ave in Elmhurst) and it's my self-imposed duty to keep you informed about them!
I was encouraged to find a Burmese stall, Thar Gi, with a menu of about eight items including this Burmese Thick Noodle Chicken Salad.
(Click on any image to view it in high resolution.)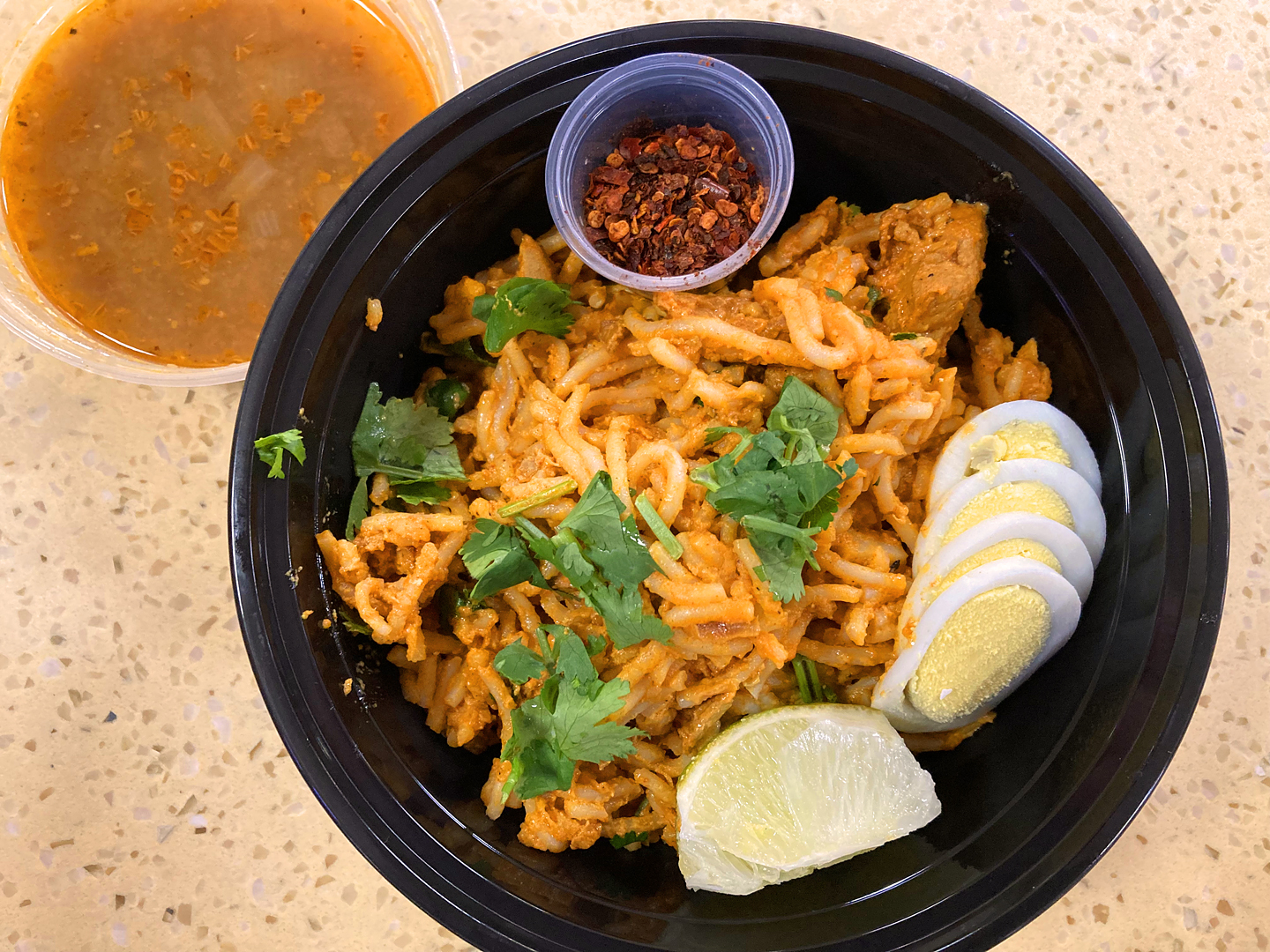 In addition to their standard menu, there's a display case featuring a selection of dishes, mostly curries with various proteins and the same sauce, targeted for heating up at home. I asked if they could heat one up for me and this is their Beef Curry. They didn't have rice. Go figure.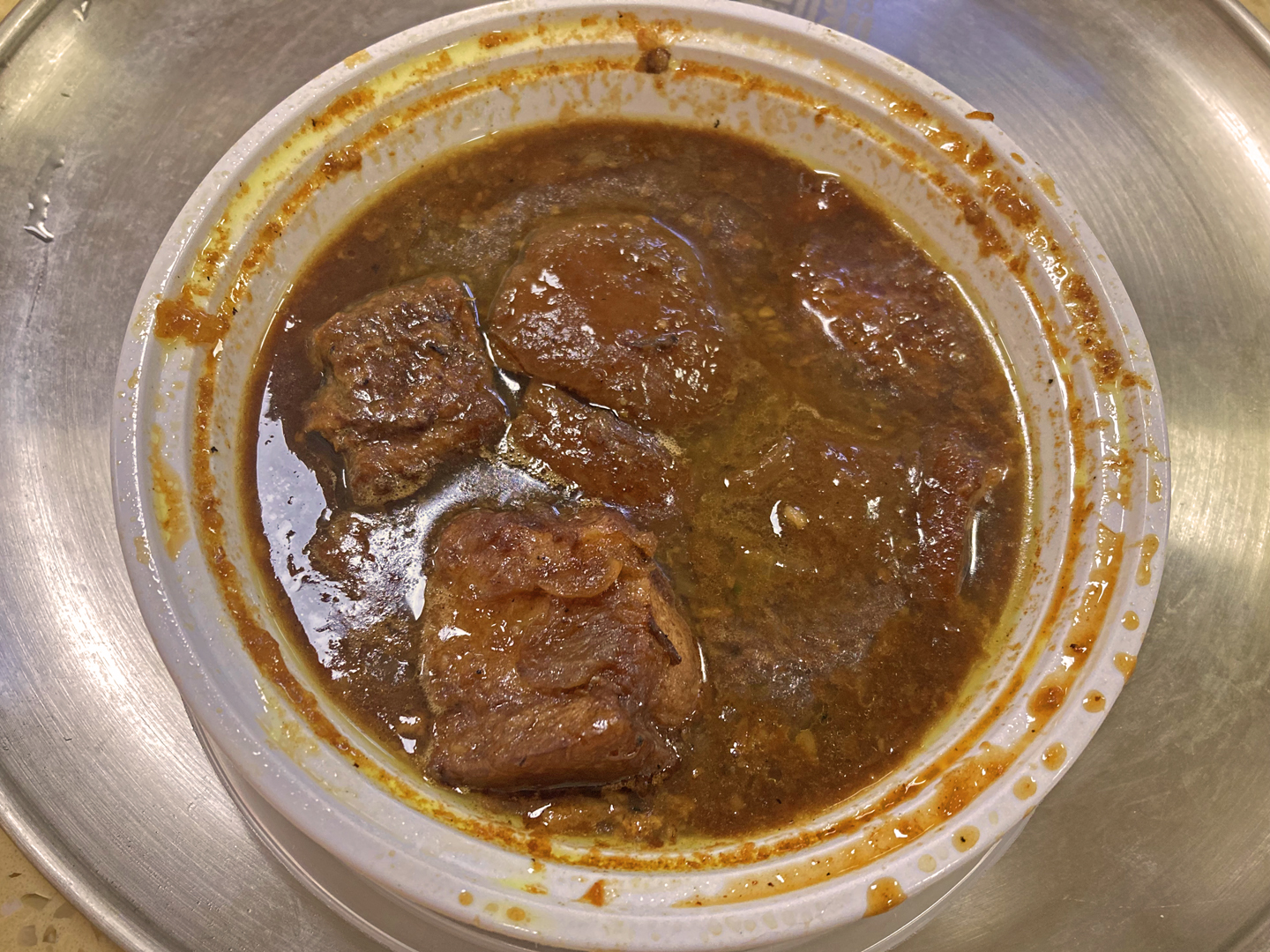 I've enjoyed a great deal of Burmese food over the years – even prepared some myself – and I've always been a stalwart fan. I was hoping for a little more personality from these two dishes. We'll see if anything changes as they settle in.
And here's one more from Lan Zhou Ramen, highlighted in my last post: Cumin Lamb Burger. Definitely tasty and on my Ethnic Eats in Elmhurst food tour!