Instagram Post 9/19/2019
If I'm not mistaken, last Sunday's National Humanitarian Fundraising for Myanmar Food Fair was the second in an annual series; proceeds were earmarked for flood relief and recovery objectives. It's held in the Parish House of St. James Episcopal Church at 84-07 Broadway in Elmhurst, Queens and, like last year's event, the food was authentic and delightful. Burmese cuisine is one of my favorites and this always wonderfully overwhelming event featured a multiplicity of dishes, but lacking any English signage, I was left to my own devices, hence:
(Click on any image to view it in high resolution.)


Laphet Thoke – pickled tea leaf salad. Laphet (you might see laphat, lahpet, lephet, leppet, letpet, latphat, or others) is the Burmese word for pickled or fermented tea leaves; thoke (you might see thohk) means salad. (Hey, it's a tricky language to transliterate.) The dish is as much about the crunchy toppings as it is about the laphet along with the customary addition of some raw veggies. Recipes vary wildly and widely.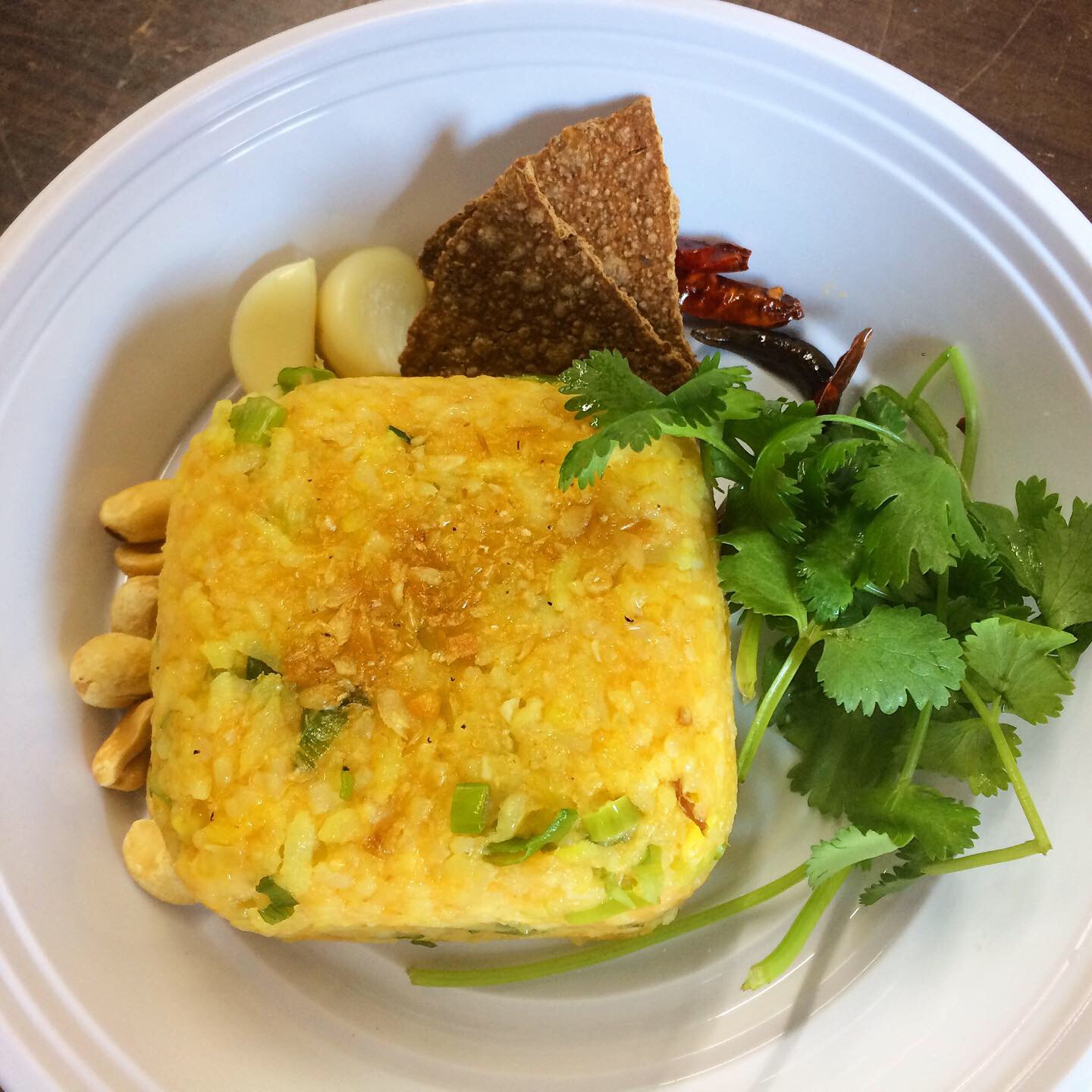 Shan Htamin Chin (you might see jin or gyin which means fermented or sour; htamin means rice). The Shan people are a Tai ethnic group of Southeast Asia who live primarily in the Shan State of Myanmar. This is their traditional mashed rice, potato and fish cake; just in case it wasn't garlicky enough, cloves of fresh garlic were provided for nibbling.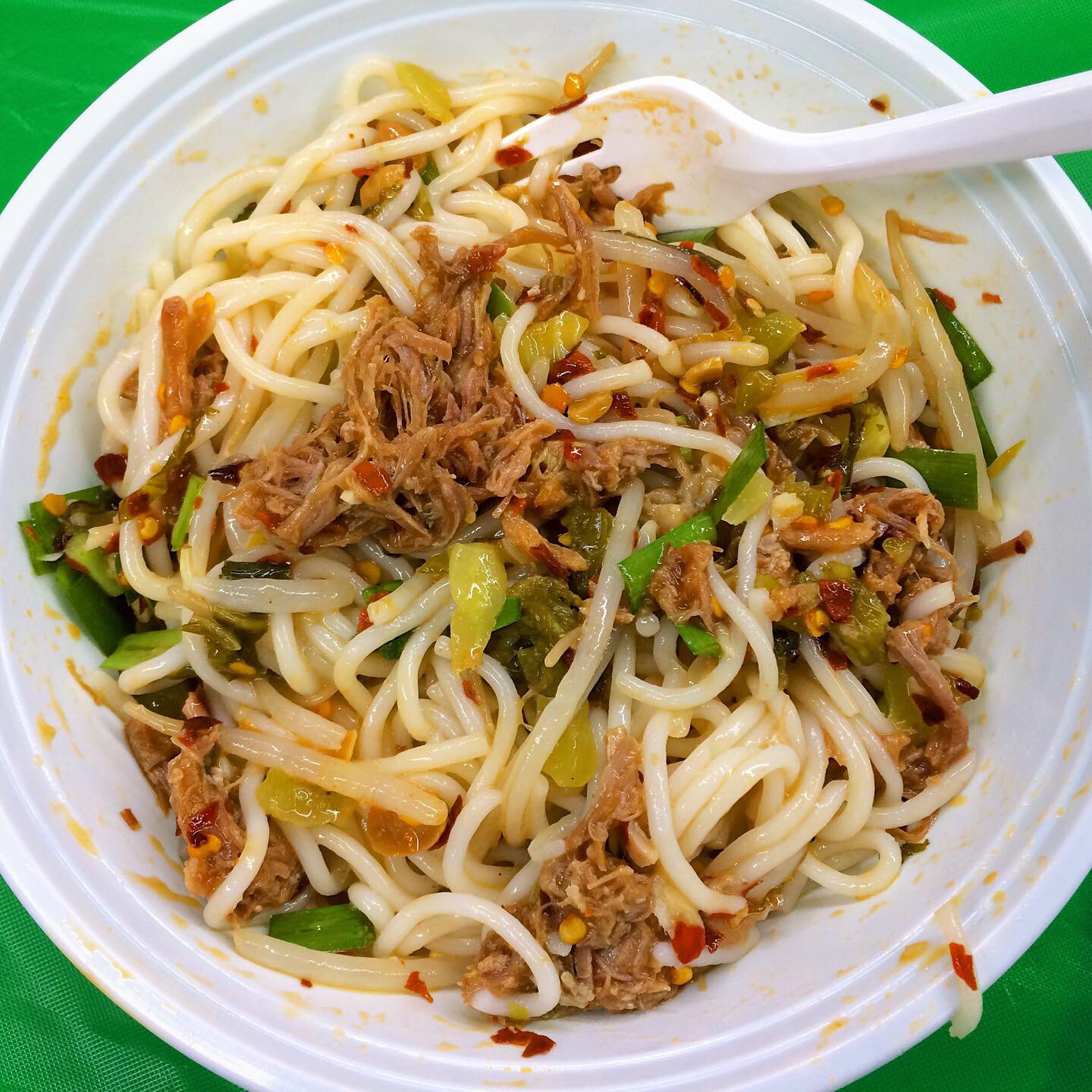 Mandalay Mee Shay – Mandalay style rice noodles with pork. Excellent.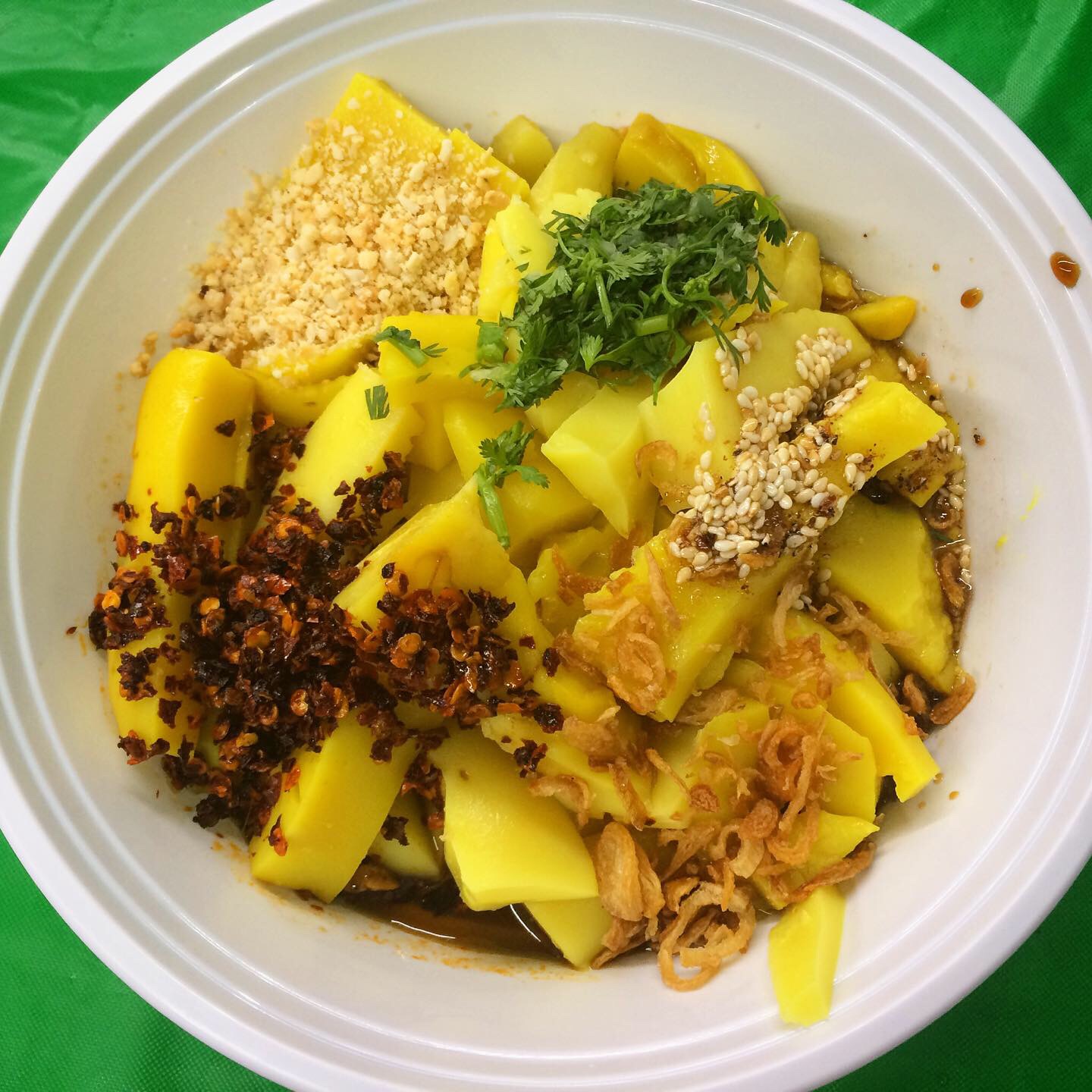 Tofu Thoke – Shan tofu has little to do with familiar soybean tofu; it's made from chickpea flour and is soft and supple in this contrastingly spicy Burmese salad. (Count on Burmese salads to be topped with crunchies!)