Instagram Post 8/26/2019
I came across these photos recently and since Burmese cuisine is one of my favorites, I was inspired to do a quick post about two unusual (to some) and delicious items from last April's bountiful Light of Dhamma Buddhist Association Thingyan festival in Elmhurst, Queens.
(Click on any image to view it in high resolution.)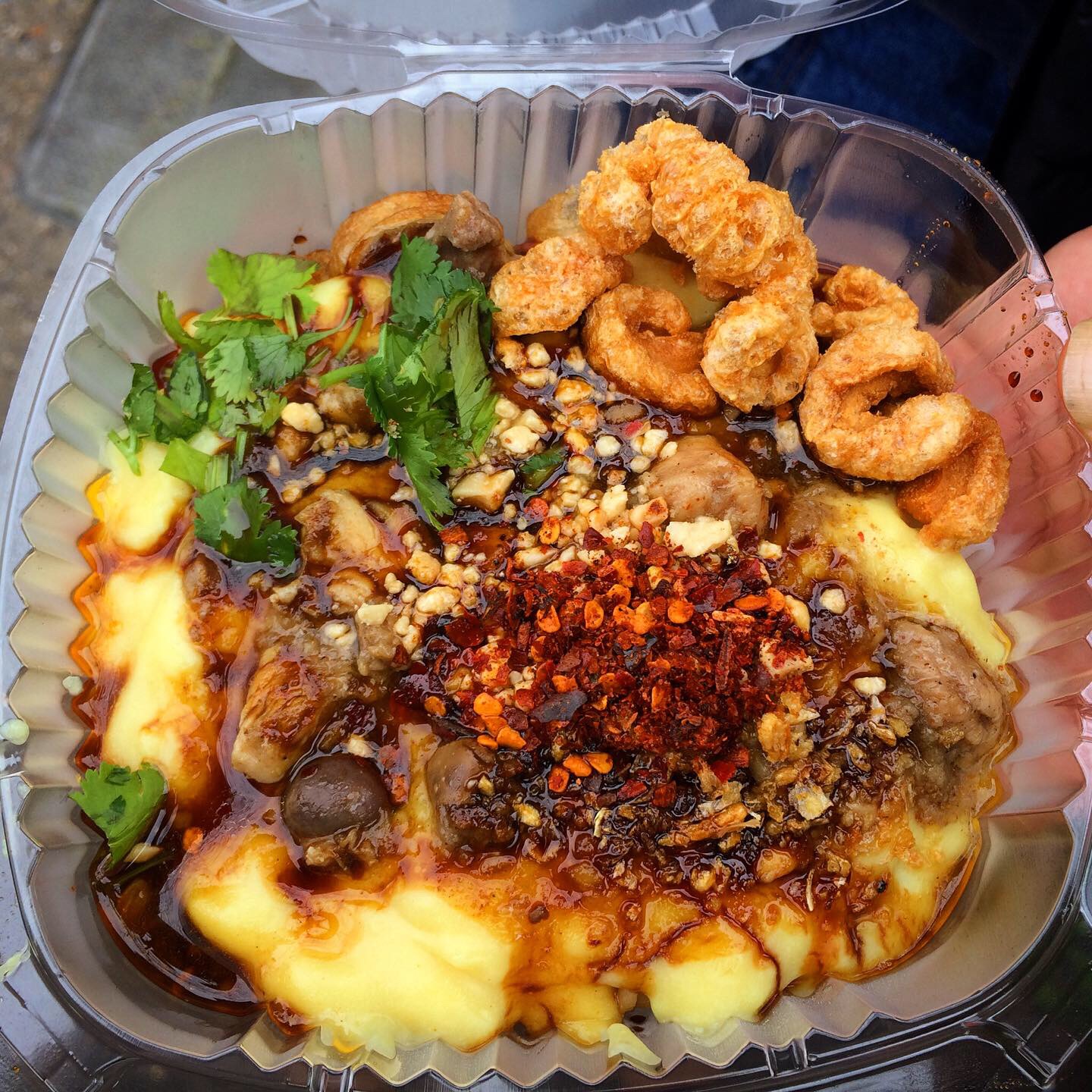 This is "tofu noodle" which has little to do with noodles and less to do with familiar soybean tofu. Shan tofu is made from chickpea flour and is custard-like in consistency; crispy fried pork skins, peanuts, cilantro and other essentials embellish the dish. And yes, I asked for it spicy. Top notch.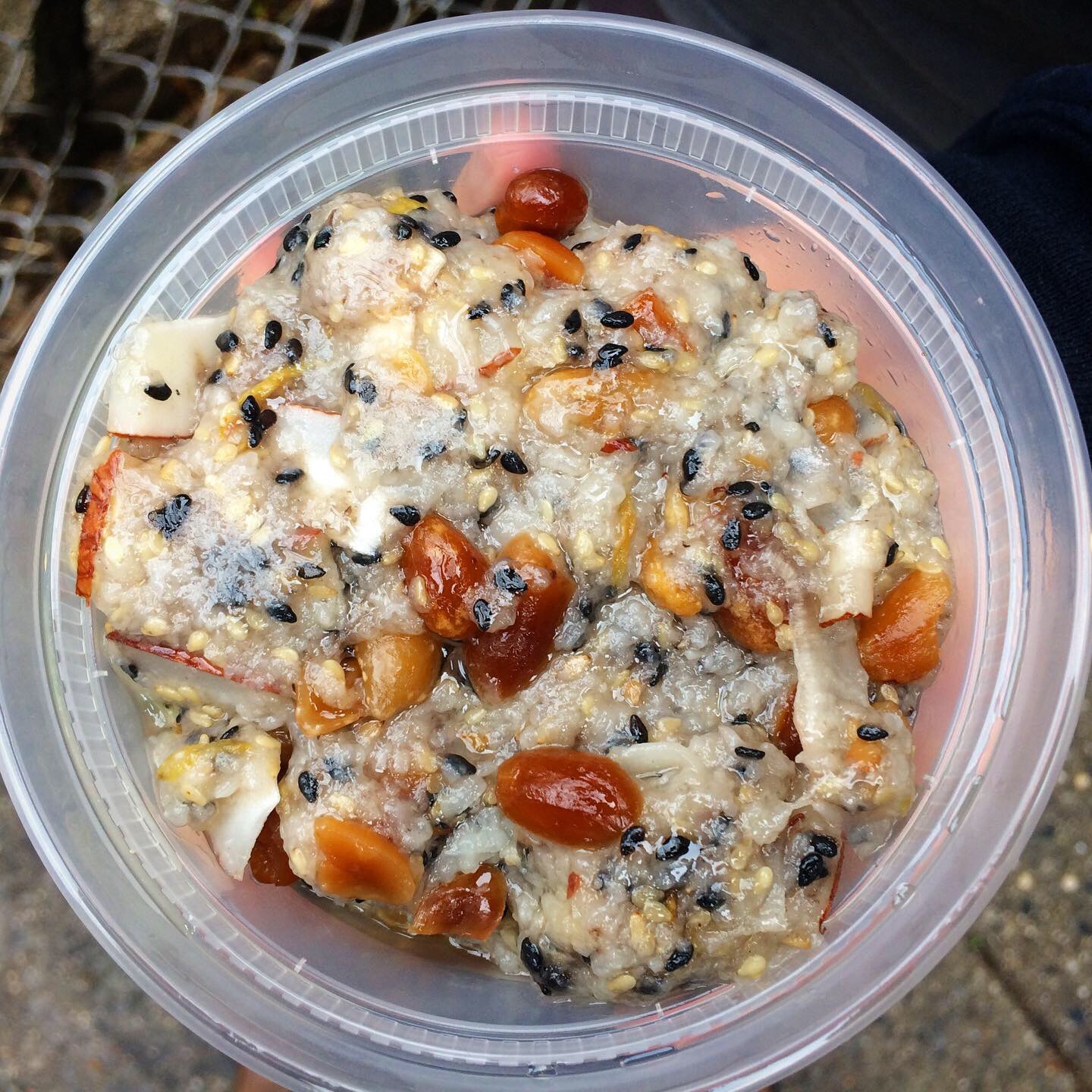 Htamanè, a distinctive snack prepared from sticky glutinous rice, thick slices of coconut, black and white sesame seeds, ginger, and abundant peanut oil, salty and sweet at once – love that combination. Shown as sold in a cup, and…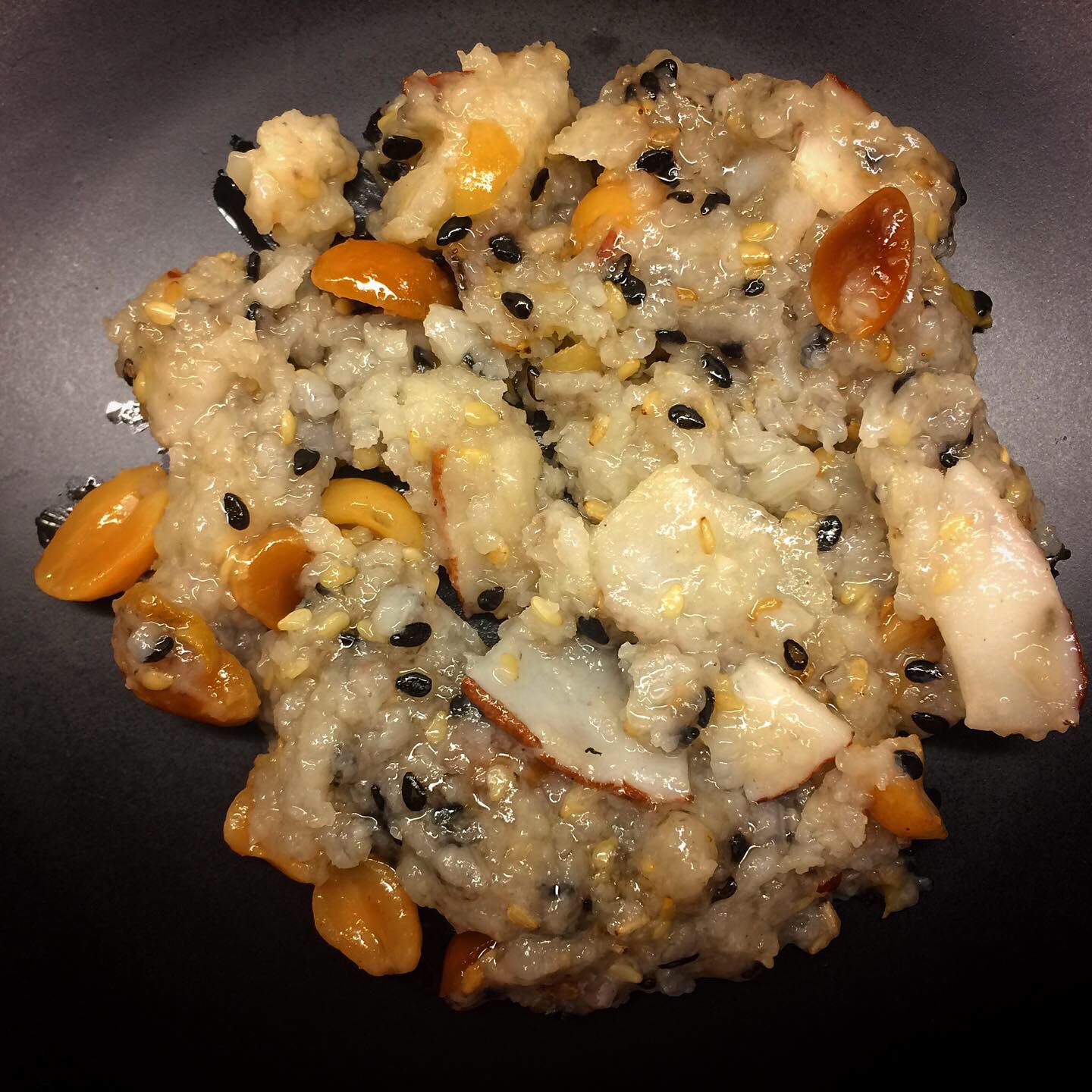 …plated later at home.
I only wish there were more Burmese food bazaars in the city.