A couple of months ago a few friends and I ventured out to Amayar Kitchen, a Burmese restaurant in Maywood, NJ (a rather remote location – or so it seemed to me). Here's a quick overview of our lunch that day.
From the Appetizers section:
(Click on any image to view it in high resolution.)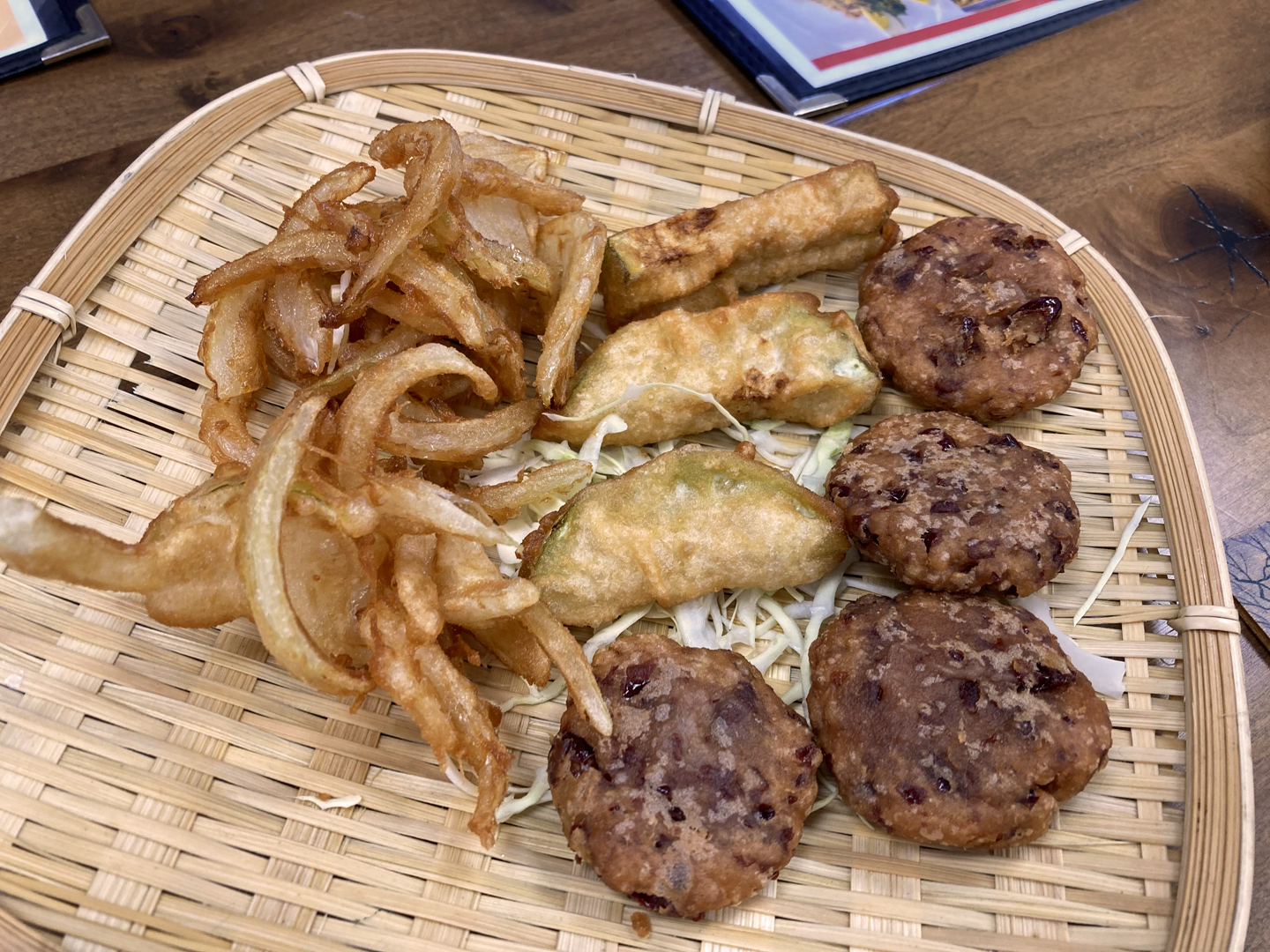 Veggie Fritters – a tempting assortment for starters.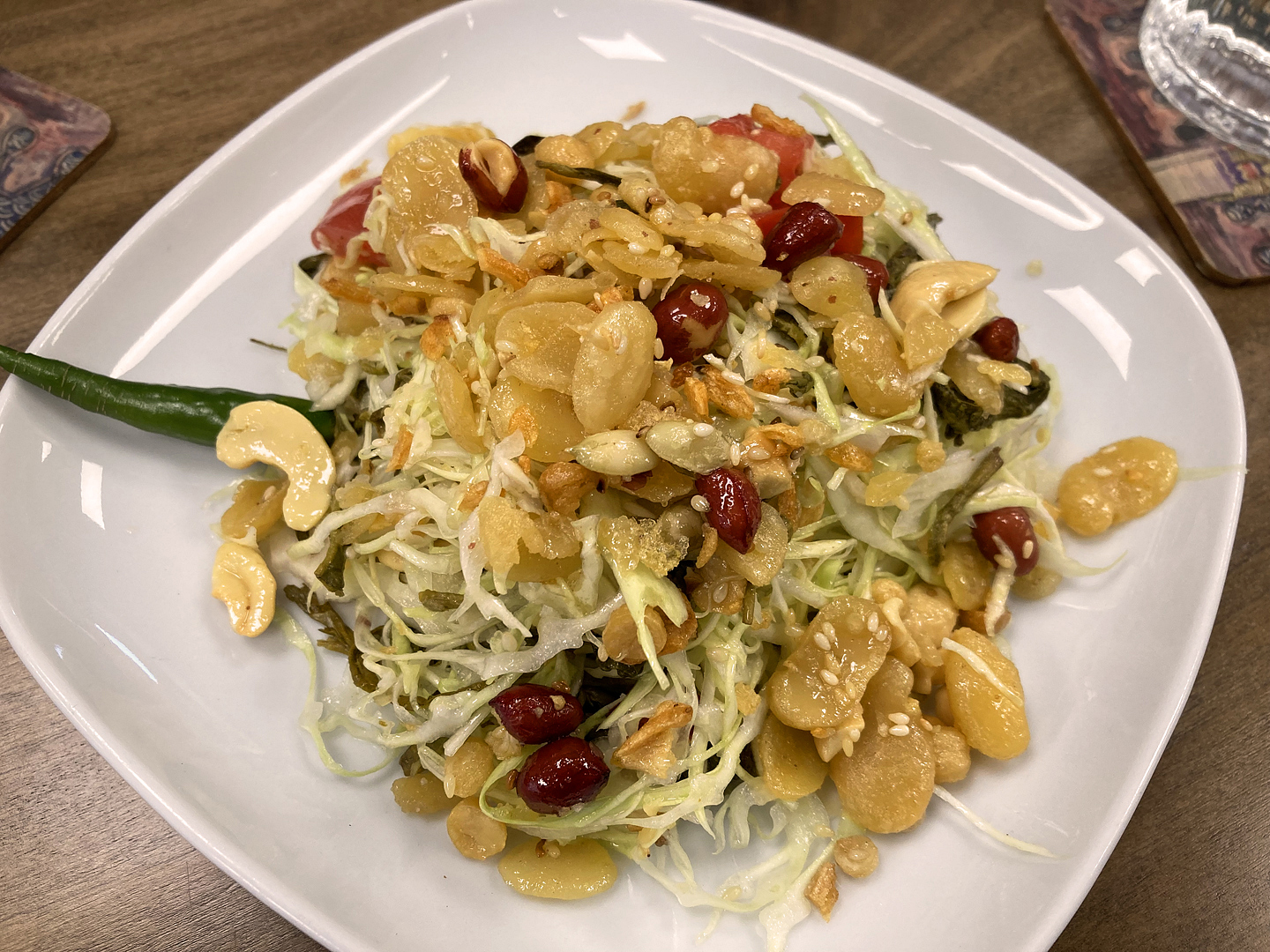 Burmese Tea Leaf Salad – known to all at the table as Lahpet Thoke, but the menu shied away from all but a few Burmese designations.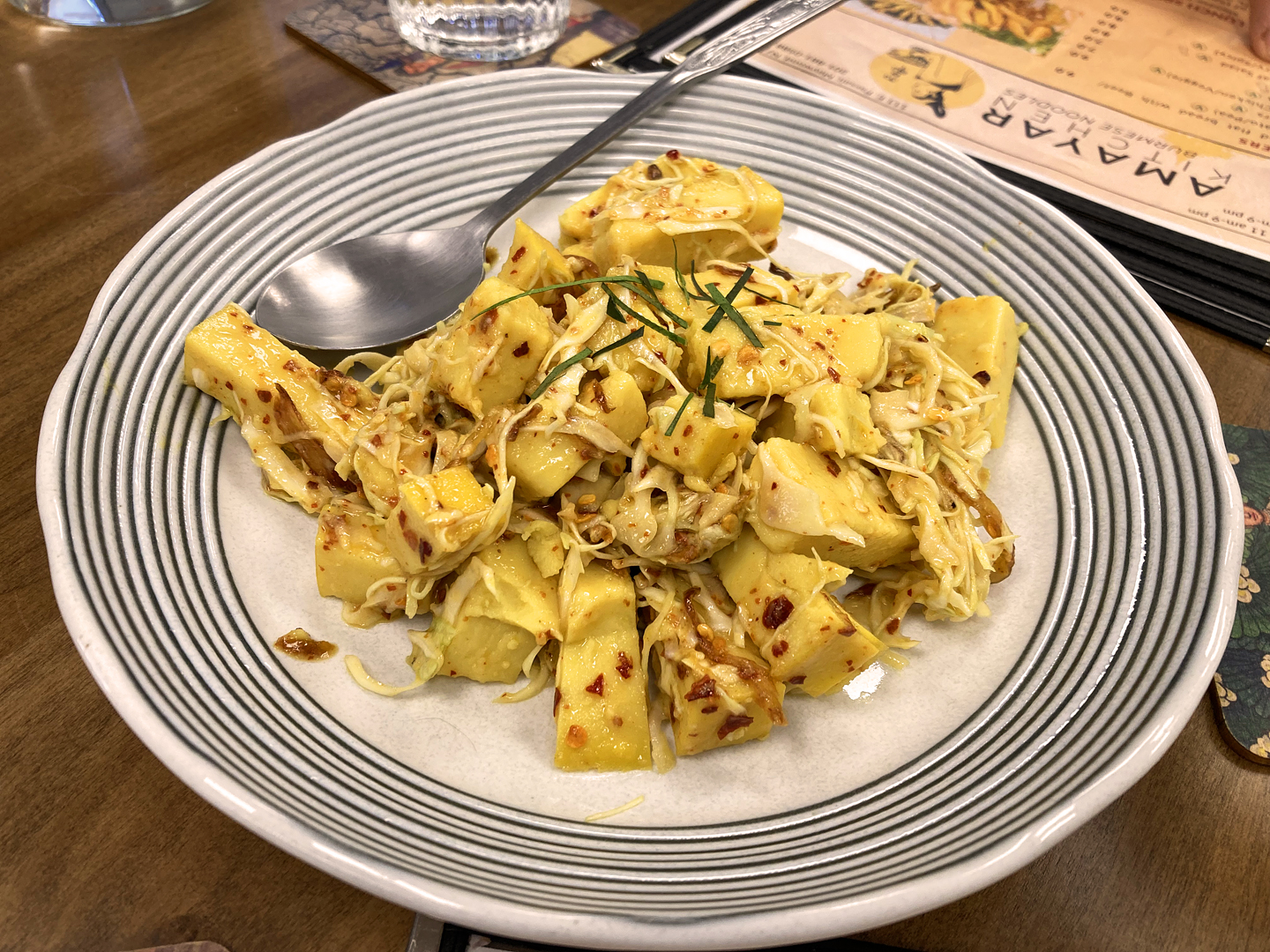 Tofu Salad – the yellow tofu is a clue that we're doing Burmese cuisine. It gets its color from yellow split peas and turmeric.
From the Noodles section: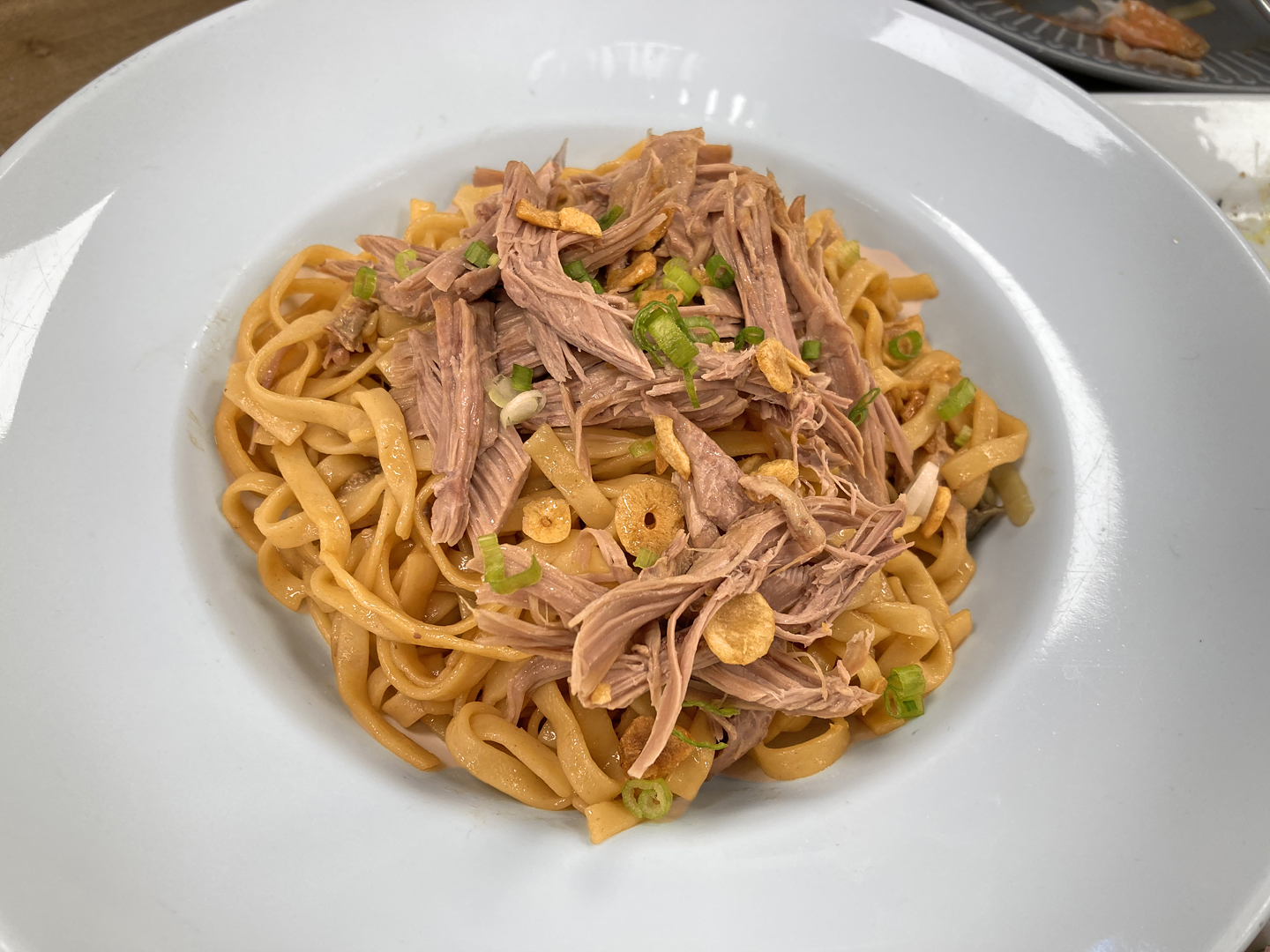 See Jet Noodles – roast duck with garlicky noodles.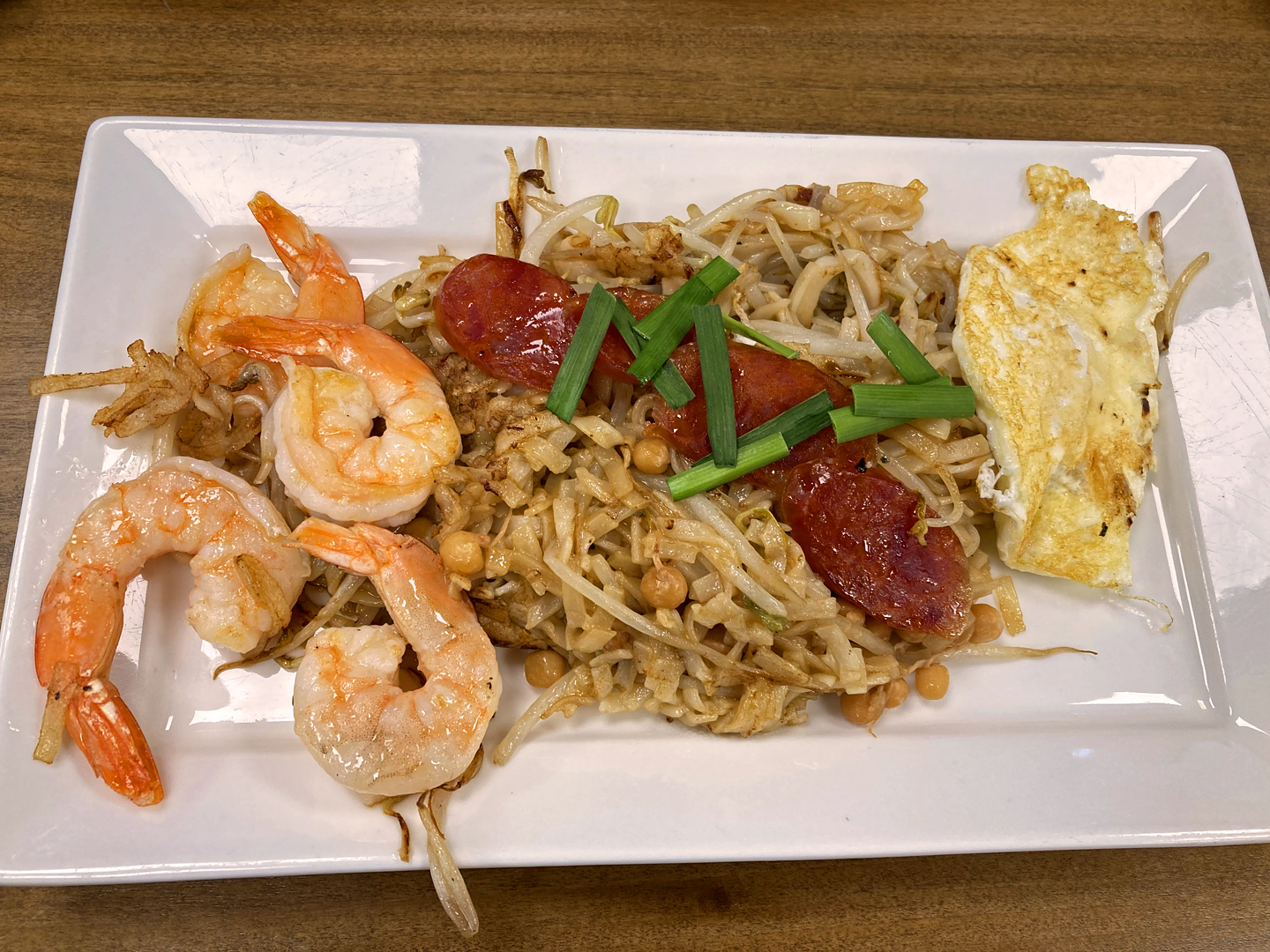 Bait Noodles – named for the seaport on the southern tip of Myanmar, the noodz are topped with shrimp, sausage, a fried egg, beans and bean sprouts.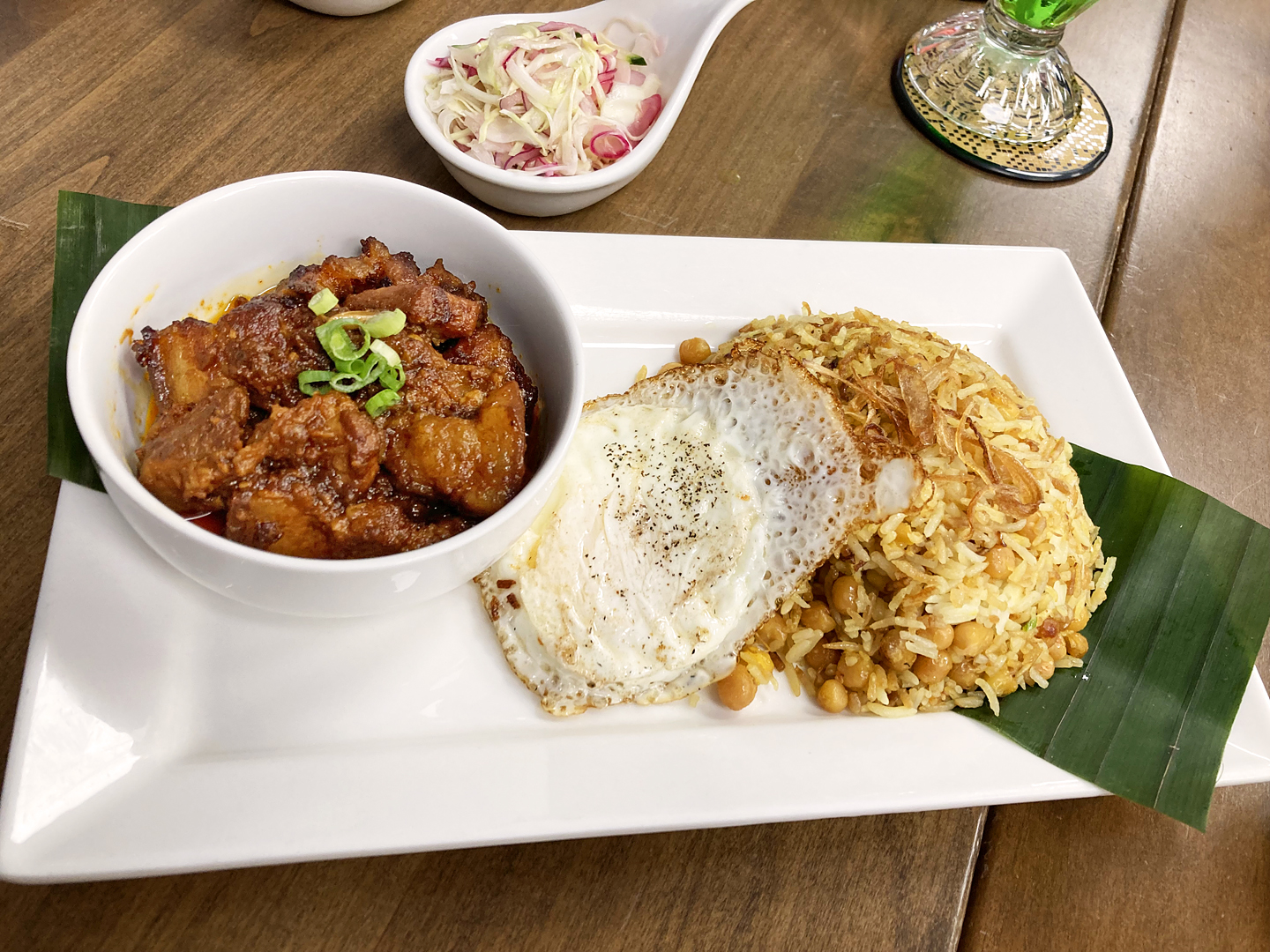 Aung San Fried Rice with roasted beans, a fried egg, and Three Layer Pork Curry – the special of the day. (I'm guessing that "three layers" refers to the pork belly stripes!) The best dish of the group IMO.
Desserts: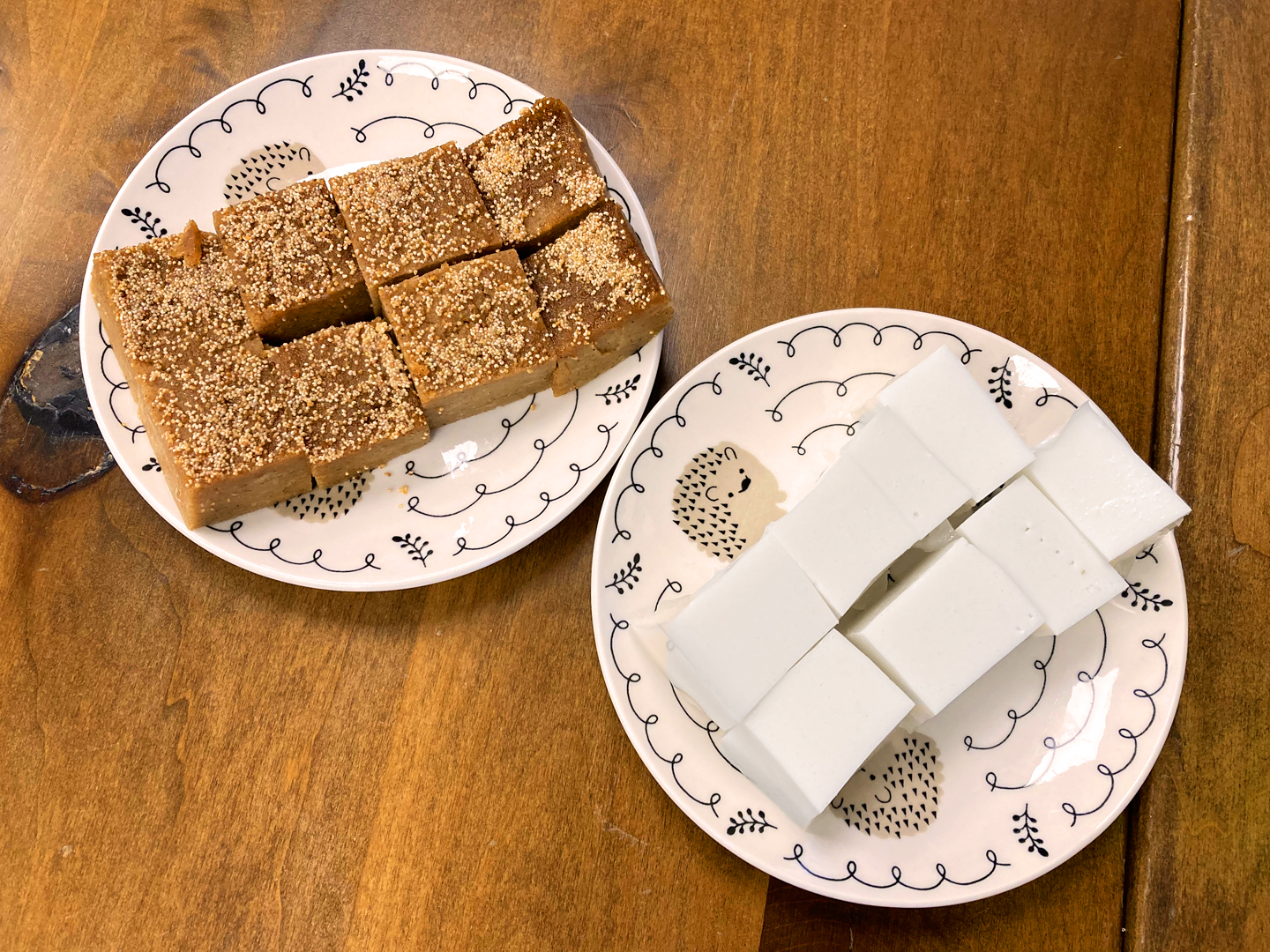 Assorted Burmese Cakes/Jellies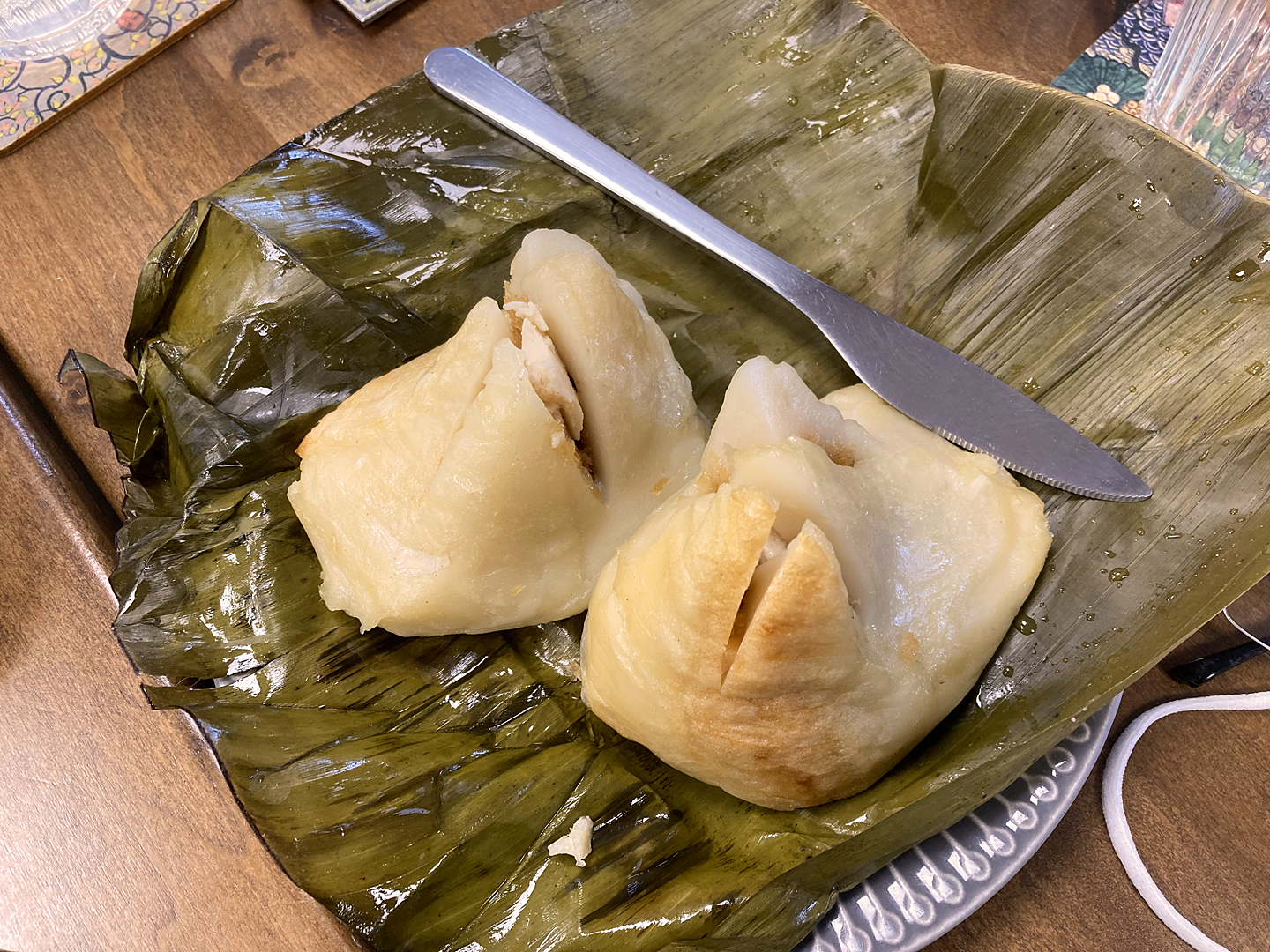 Coconut Sticky Rice Cake in Banana Leaf – sweet roasted coconut inside a dumpling made from pounded sticky rice, the most intriguing of the lot.
I do wish the food had been a little more hard-core, but I'm guessing that they offer what the location would likely accommodate. Delightful folks: we wish them all the best!
Amayar Kitchen is located at 111 East Passaic St, Maywood, NJ.