(Click on any image to view it in high resolution.)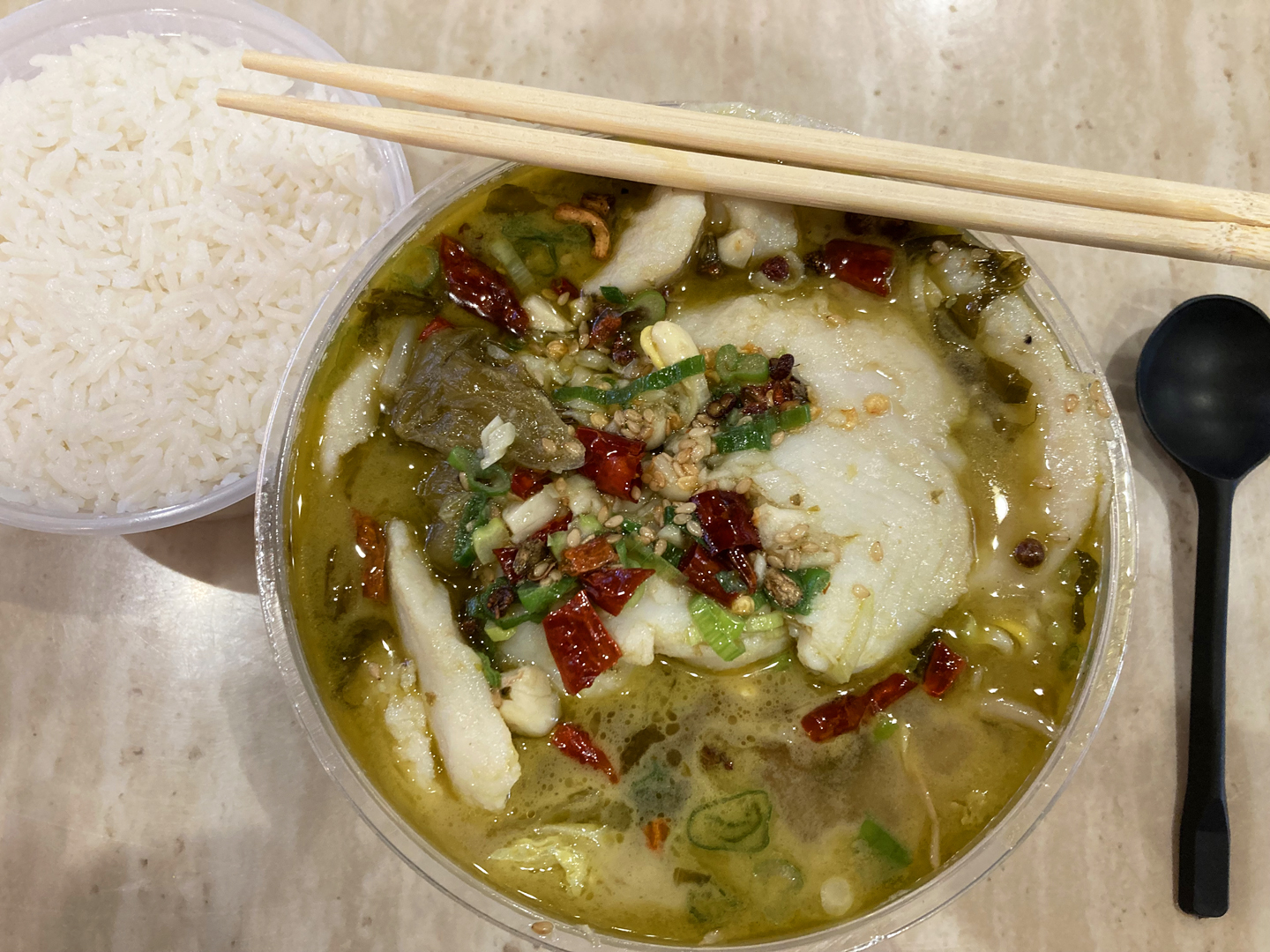 Chinese Sauerkraut Fish seems to be a "thing" these days. I don't know if it's a surge in popularity or just better marketing, but I've been spotting it more frequently lately, if perhaps under alternate nomenclature.
Note that it bears no relation to the sauerkraut you get from the dirty-water-hot-dog cart stationed on every Manhattan street corner.
This dish, Signature Spicy Pickled Fish, came from Booth 21 in Flushing's New World Mall Food Court at 136-20 Roosevelt Ave. The soup, faintly oily in a good way, arrives brimming with hefty chunks of fish fillet, tofu, and pickled mustard greens along with an array of fresh vegetables. It's kicked up with hot red peppers and Sichuan peppercorns and manages to balance spicy and sour. The vegetable contingent includes thin slices of potato, barely cooked and crisp, mature bean sprouts, cabbage, celery, and sundry other greens. White rice on the side to offset the sting.
Nai Brother has partnered with YanYan Tea, also floating around Flushing, so there's a wide selection of creative drinks available to cool your palate in case the soup turns out to be a bit spicier than you had anticipated.