(Click on any image to view it in high resolution.)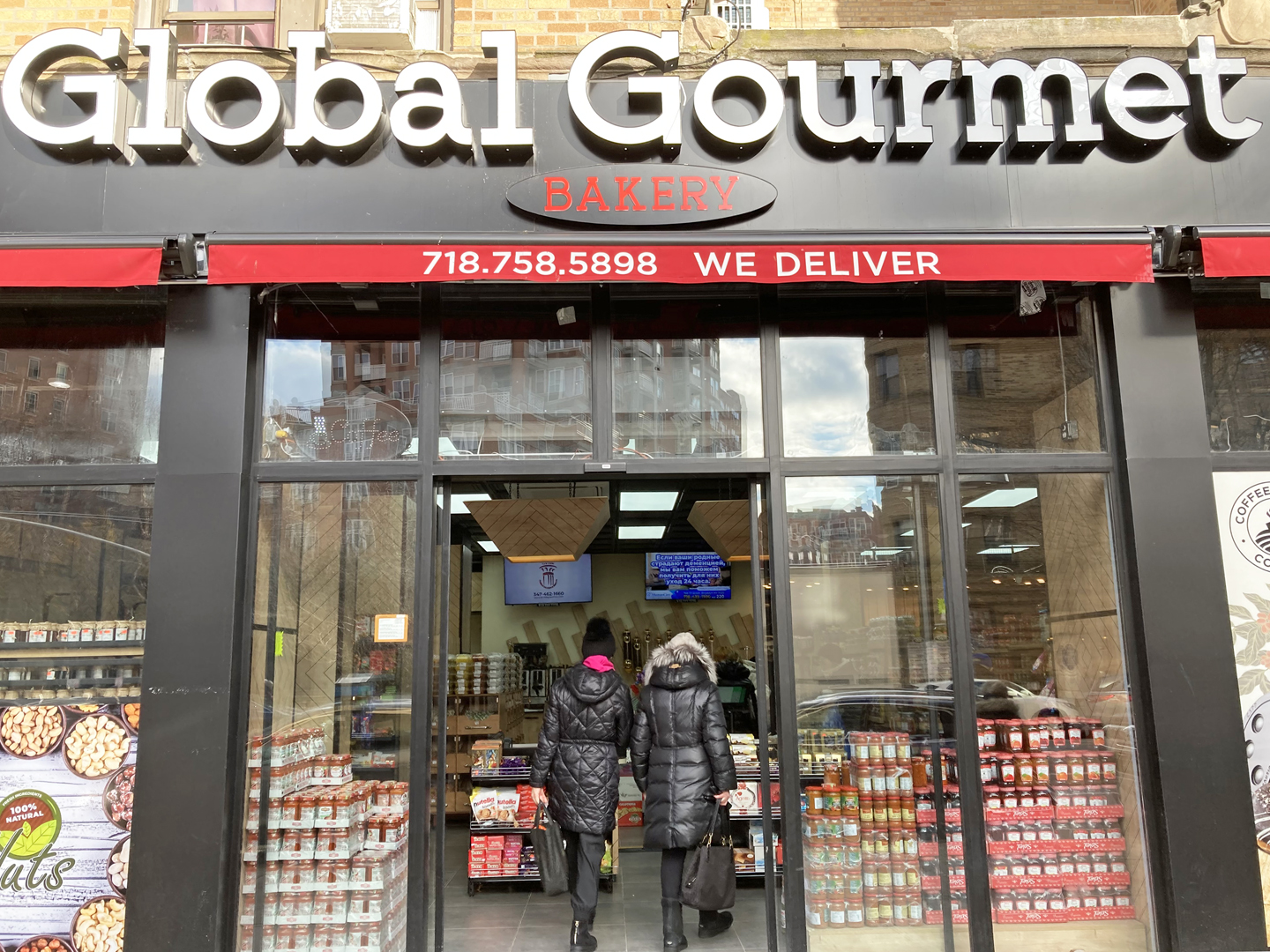 Back on September 2, I wrote about the nascent market at 1103 Brighton Beach Avenue in Brooklyn's Little Odessa and I stopped by recently to check out their progress.
From what I observed, the focus is on Turkish cuisine: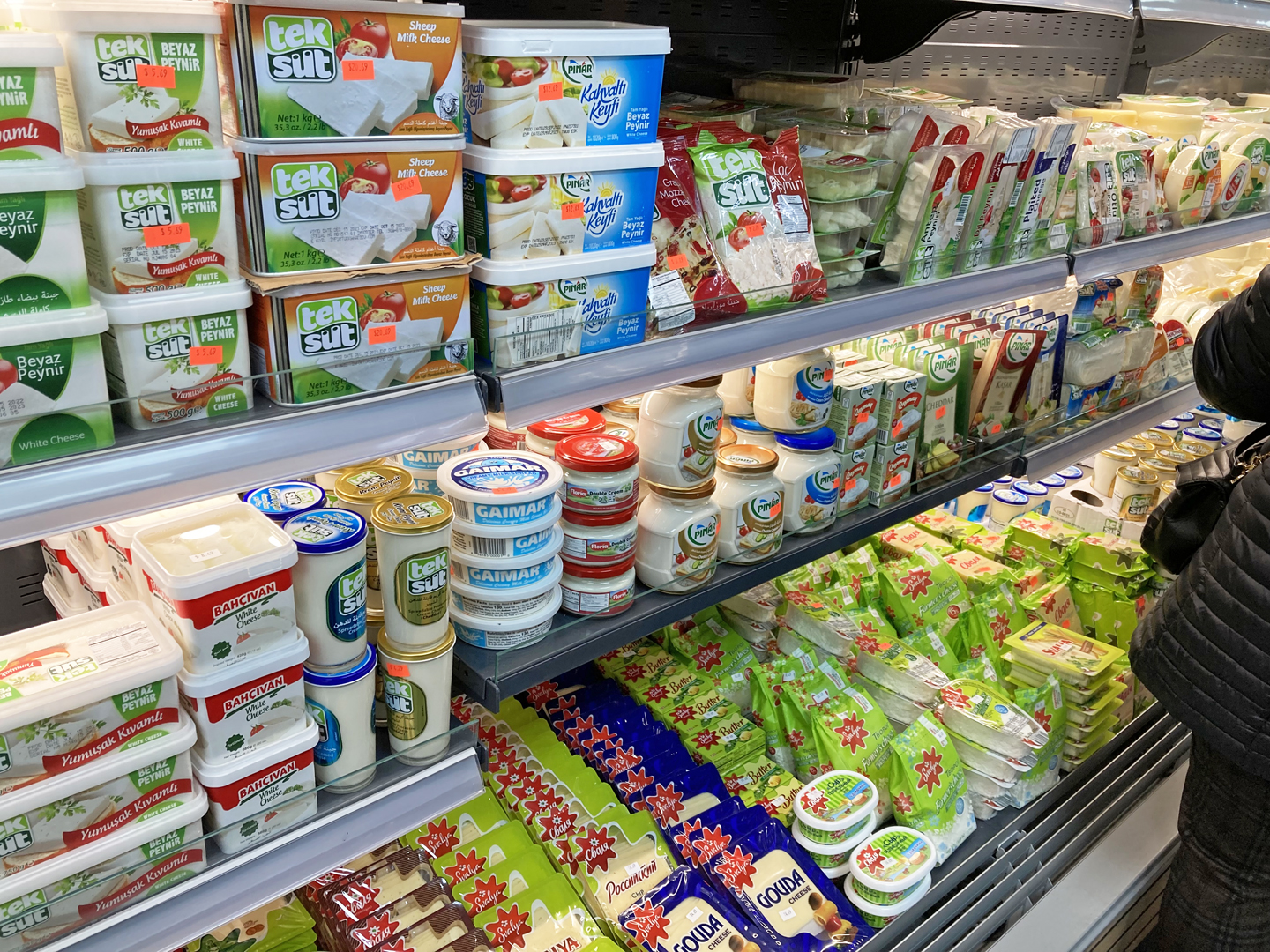 Turkish brands and foods line the dairy and freezer cases and the shelves…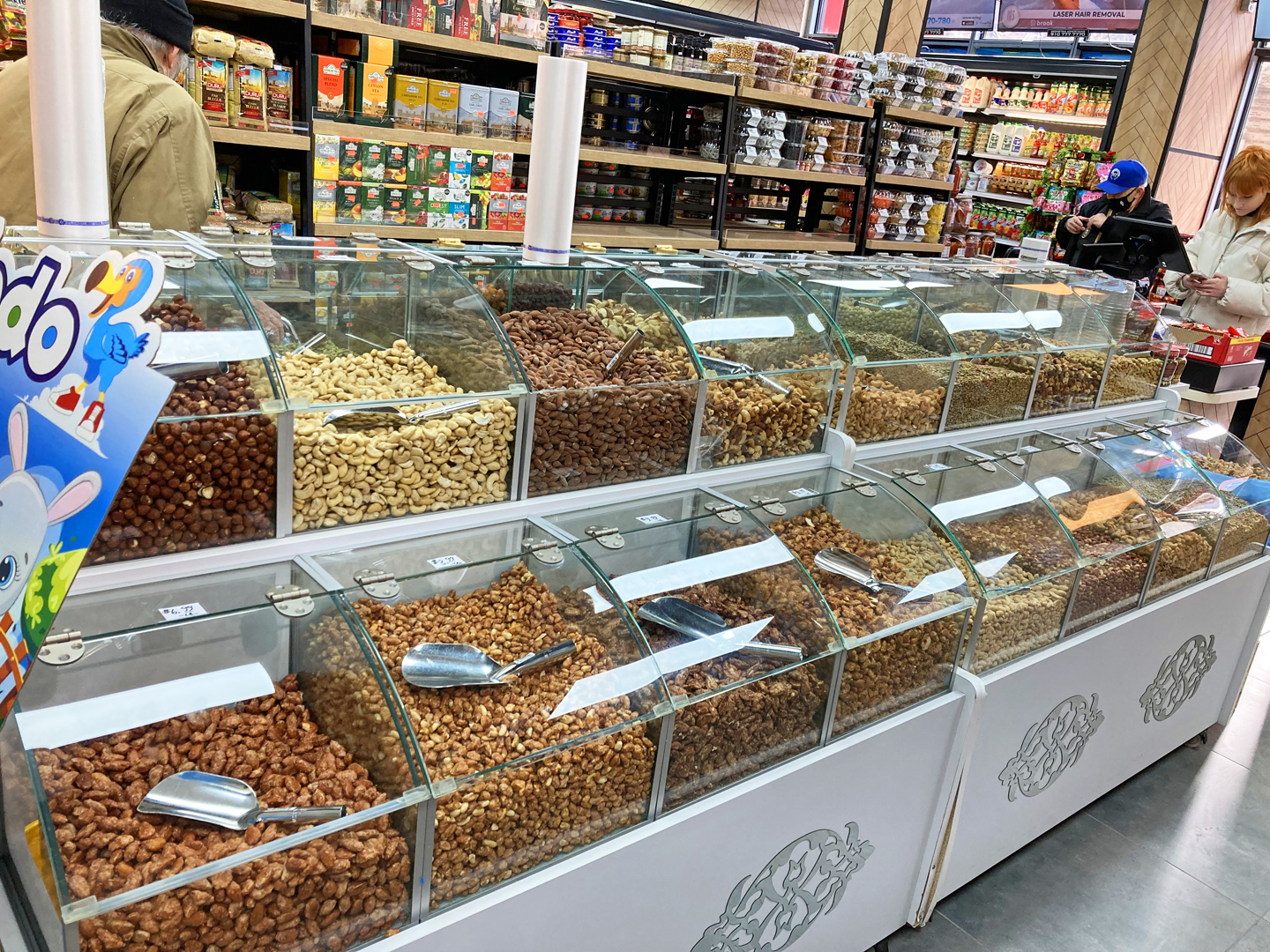 …along with two generous double decker cases of nuts, seeds, and dried fruit.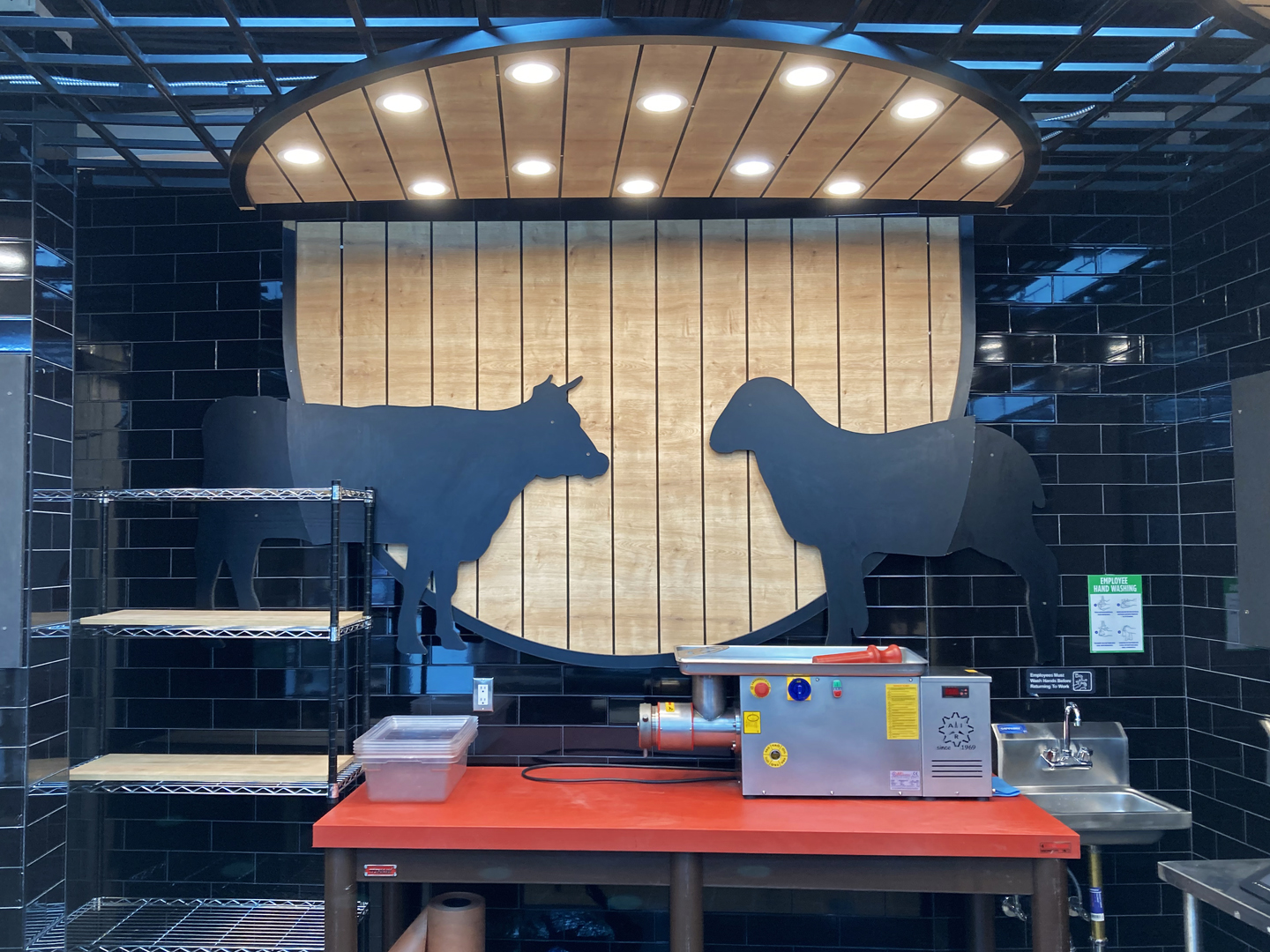 The butcher area was still being prepared, but it did look welcoming.

The bakery was ready for prime time, however, and was displaying its wares including Ottoman style marble Turkish delight.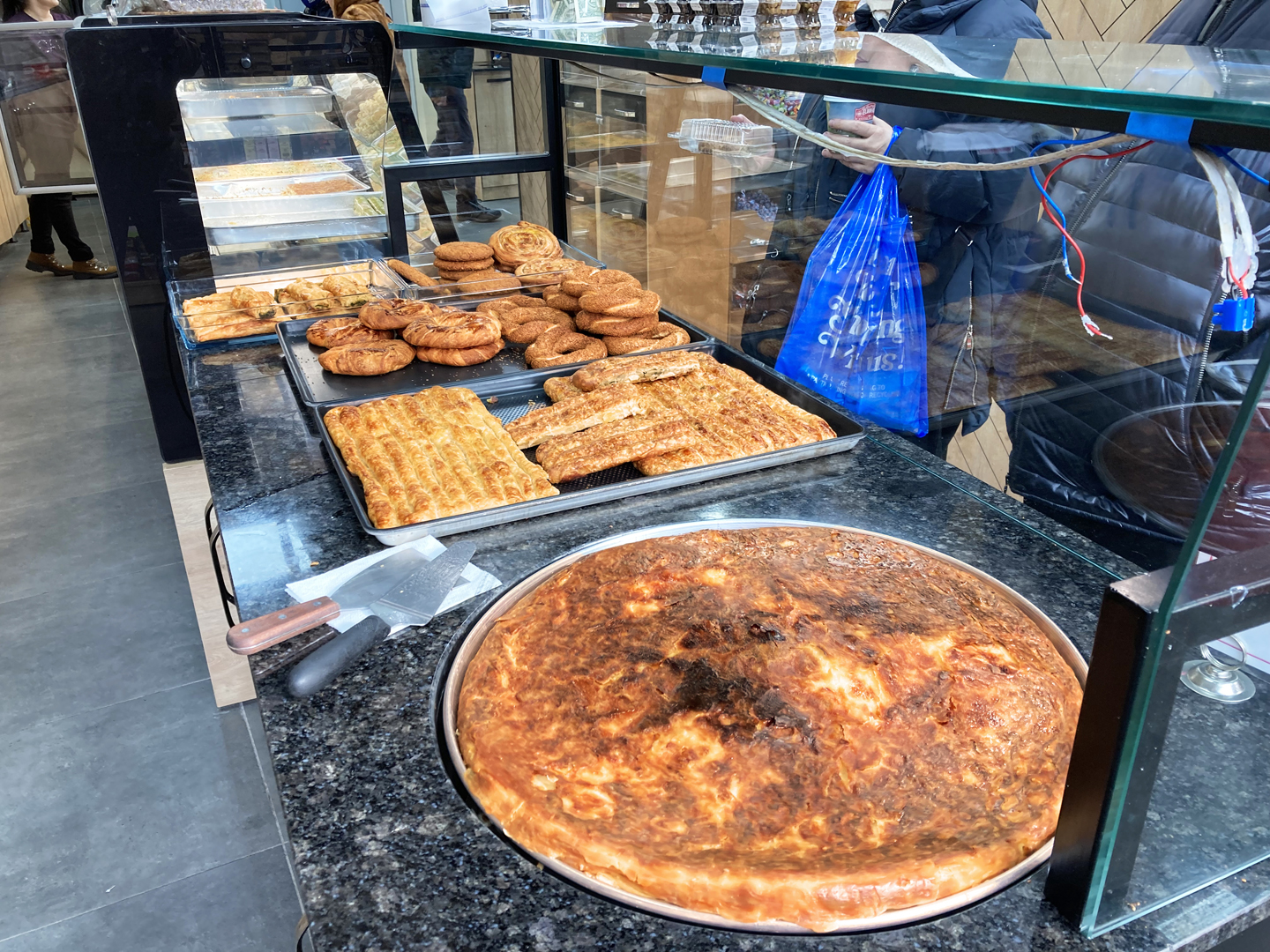 It seems to me that any region whose cuisine includes both dough and cheese has a signature dish that layers them in a delectable baked creation and Turkey is no exception; an enormous pan of su böreği alongside some other just-out-of-the-oven baked goods grabbed my olfactory attention as I entered.
I'll go back to try it when the meat section is complete, but if it tastes as good as it looked, there's one more treat to include on my Little Odessa food tour! Check it out here!