Instagram Post 3/28-30/2020
I did a few posts recently about Mumbai street food in Floral Park Queens; the examples I tasted were okay but they didn't blow me away. So I was more than curious about Bombay Kitchen, an extension of Rajbhog Sweets at 72-27 37th Ave in Jackson Heights, and I have to say I was pleasantly surprised.
(Click on any image to view it in high resolution.)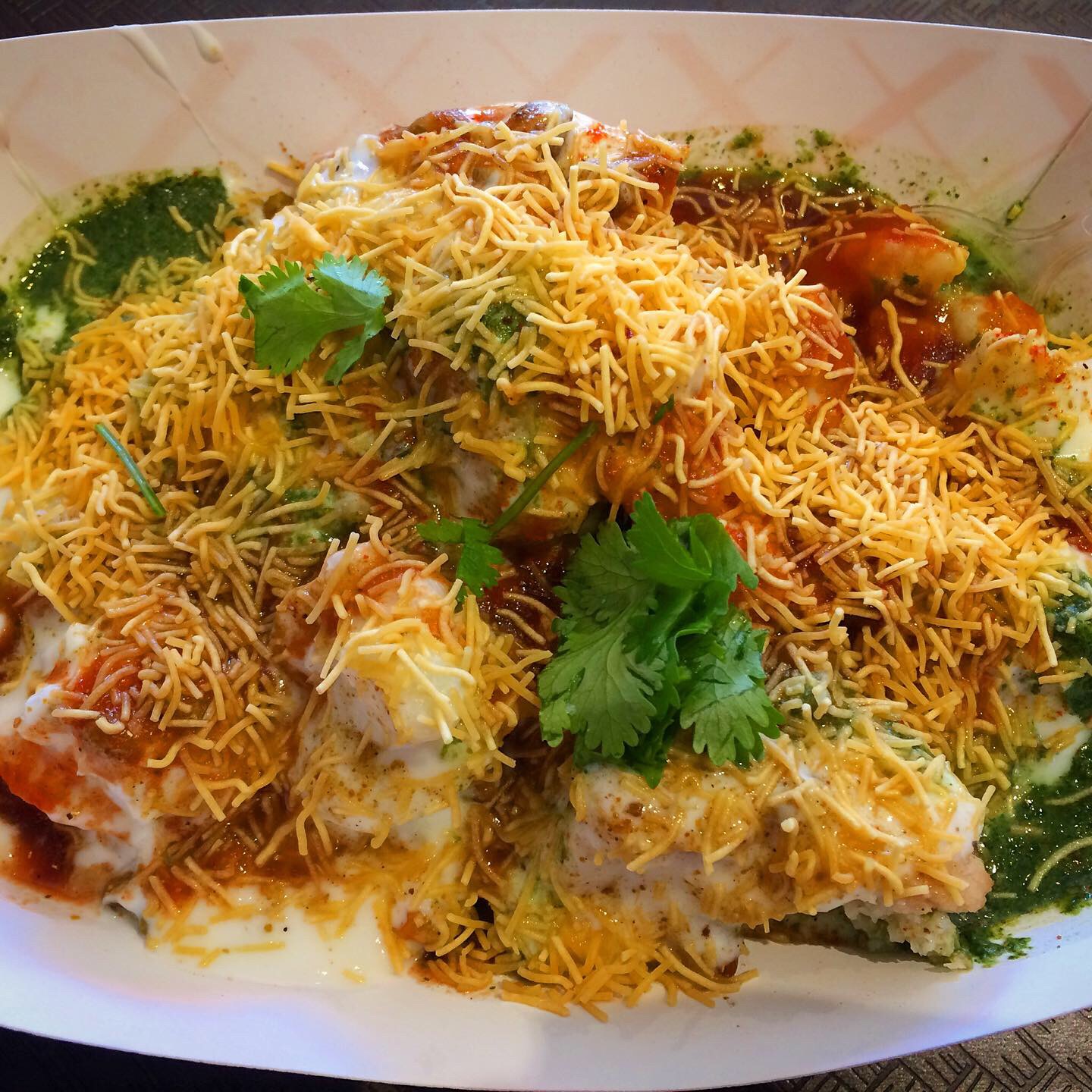 I like chaats in general – actually I like anything with a lot of stuff going on: probably increases the odds of finding at least one delicious mouthful. This is their Dahi Bhalla Chat, a linguistic and geographic variant on dahi vada, a sweet and spicy Indian snack with multiple variations but usually anchored with fried crispy bits, potatoes, chickpeas, onions, and cilantro and kept afloat with yogurt (dahi) and chutneys; a masala spice blend ties it all together. Sweet and savory, crunchy and yielding, creamy and tangy, it's a delectable study in contrasts.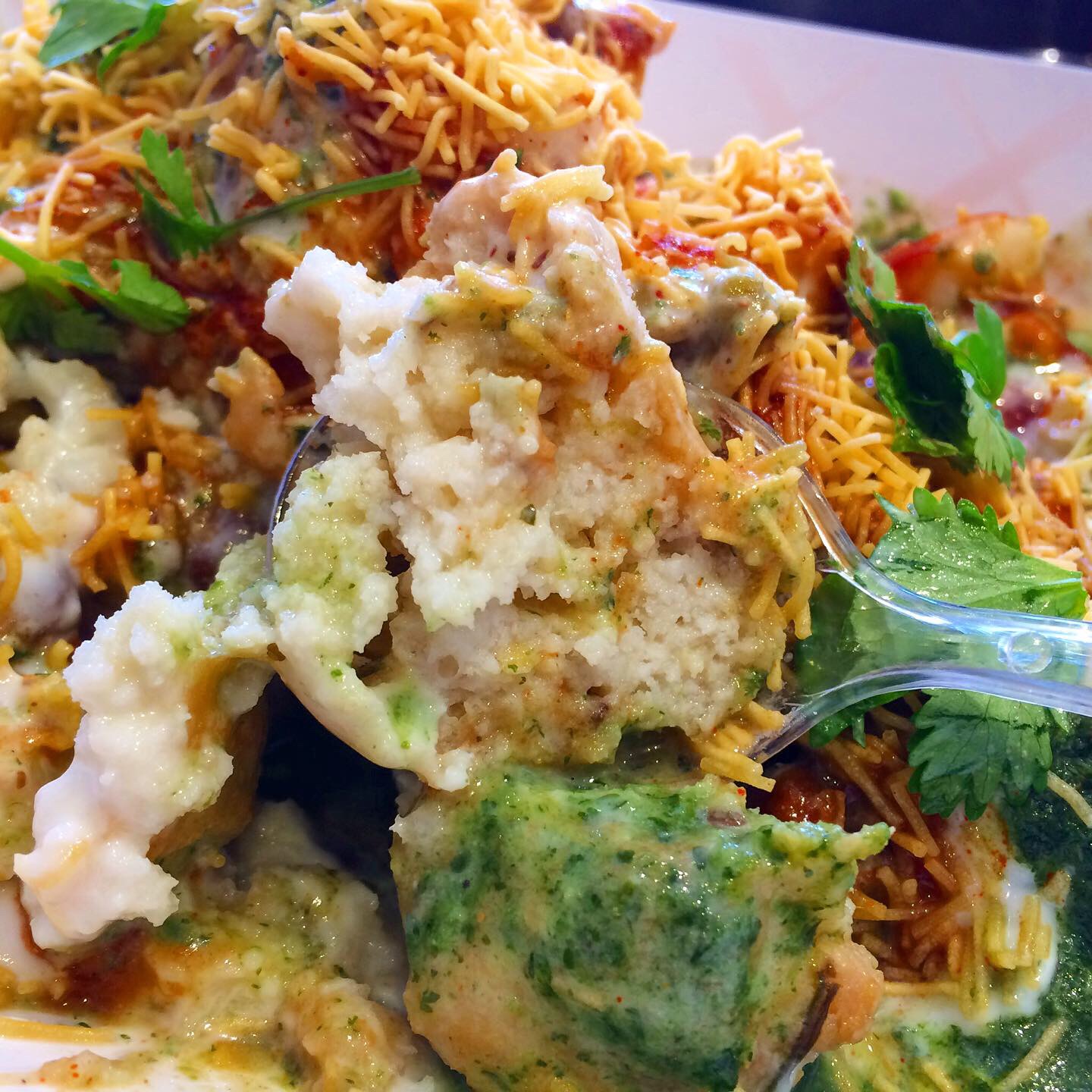 This instance was one of the best I've ever enjoyed because this bready, cakey, doughnutty, sweet, almost floral vada elevated it beyond its rivals. Excellent.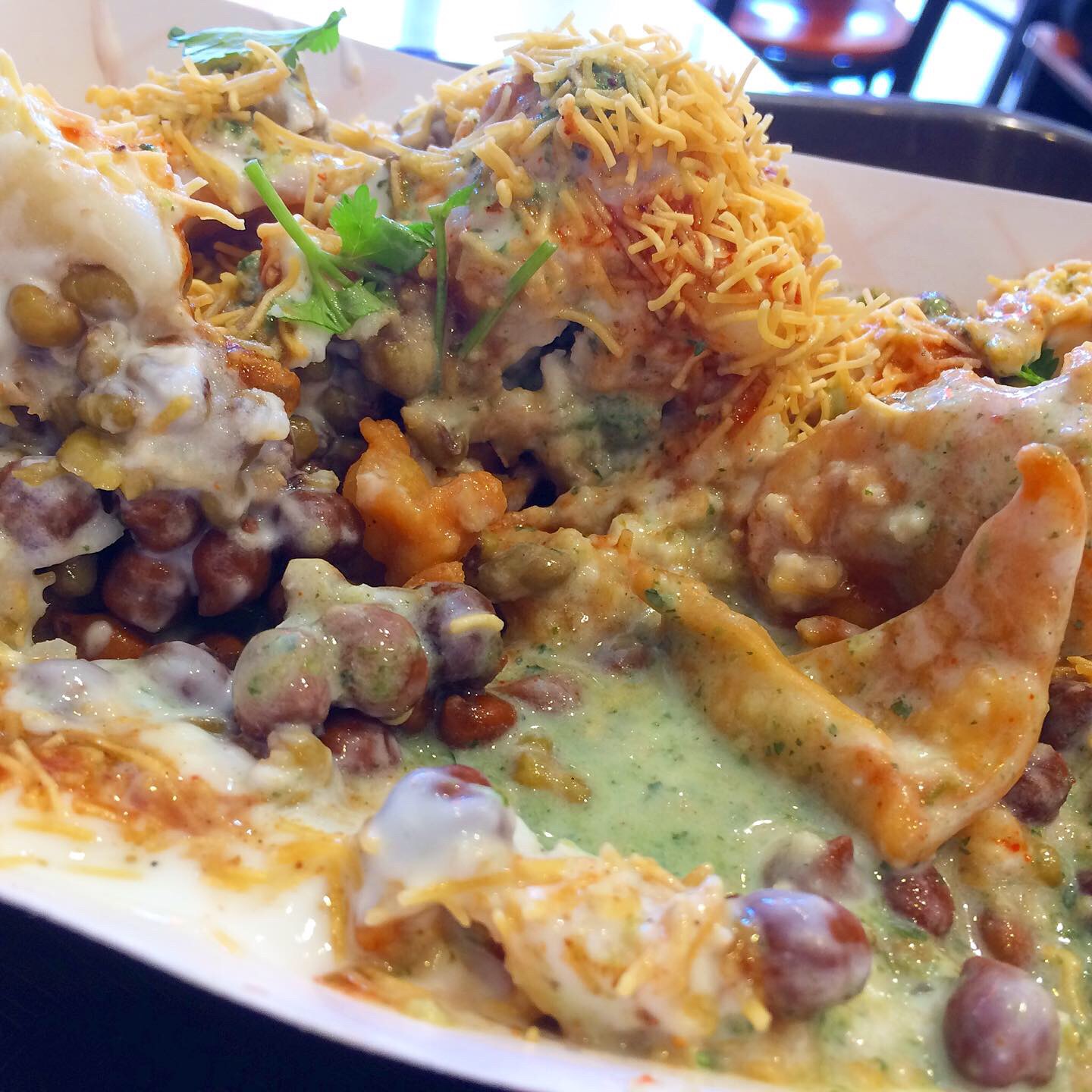 The inner workings.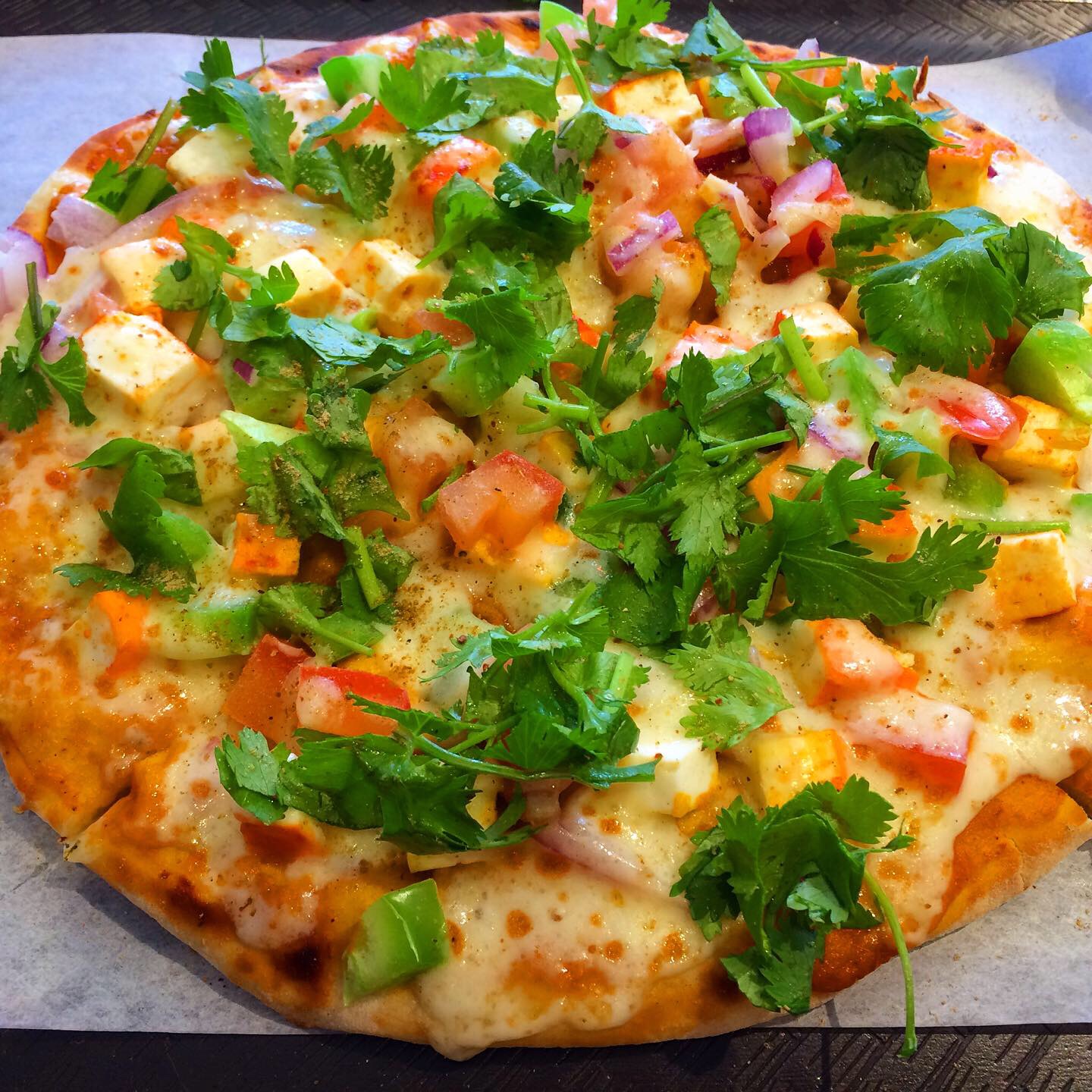 I guess it all depends on how you define pizza. Dough with stuff on top of it baked in a hot oven? I'd eat that. Everybody'd eat that. But I'd be hard pressed to call it pizza. Heck, I'm hard pressed to call Chicago deep-dish pizza pizza. (Don't hate me, okay? I went to school in New Haven back in the day when men were men and pizza was ah-beets. But I digress.) This is my second foray into "Indian pizza". This one from Bombay Kitchen was definitely tasty and better than my first experience in Floral Park.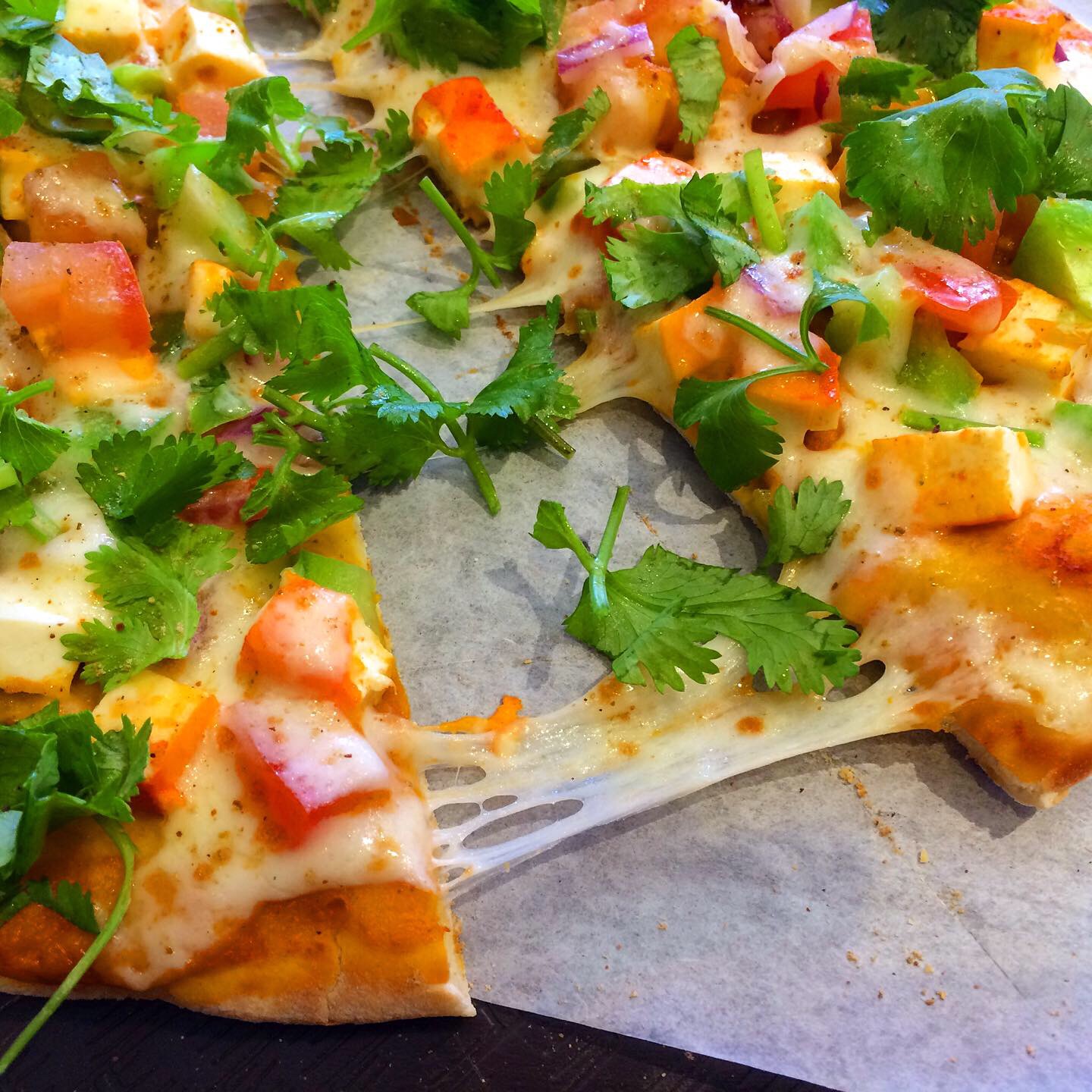 Cheese two ways: this is Paneer Tikka Naan Pizza which makes it non-pizza but I like it for what it is. (This is also a non-cheese pull because it's horizontal rather than vertical; turn your screen sideways if that makes you happier.)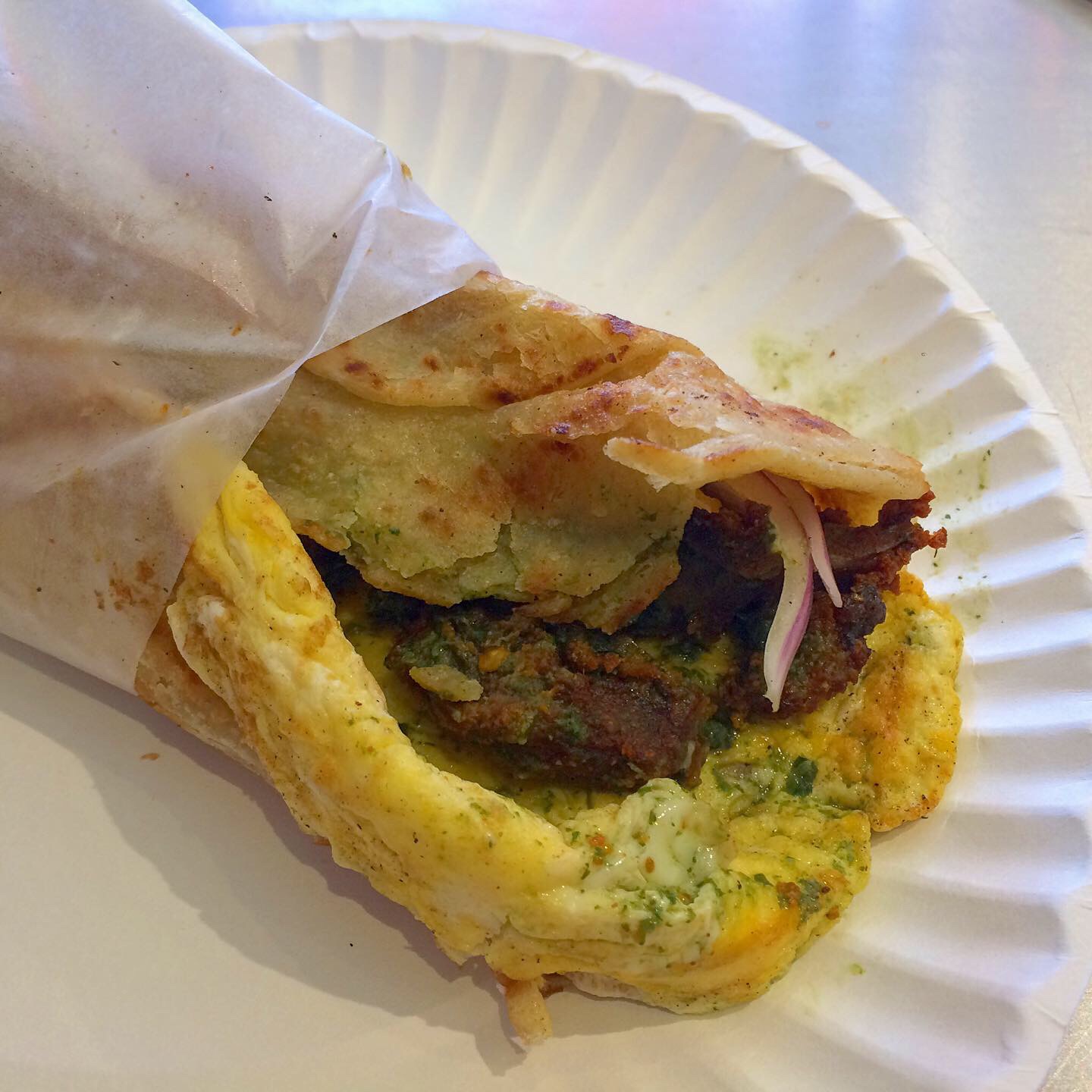 This is a kathi roll, Egg and Lamb Boti to be specific. The marinated, well-seasoned lamb (boti kebab) was a surprisingly good companion to the fried egg, the roti was supple and flavorful and it had a proper chew. Definitely good eats.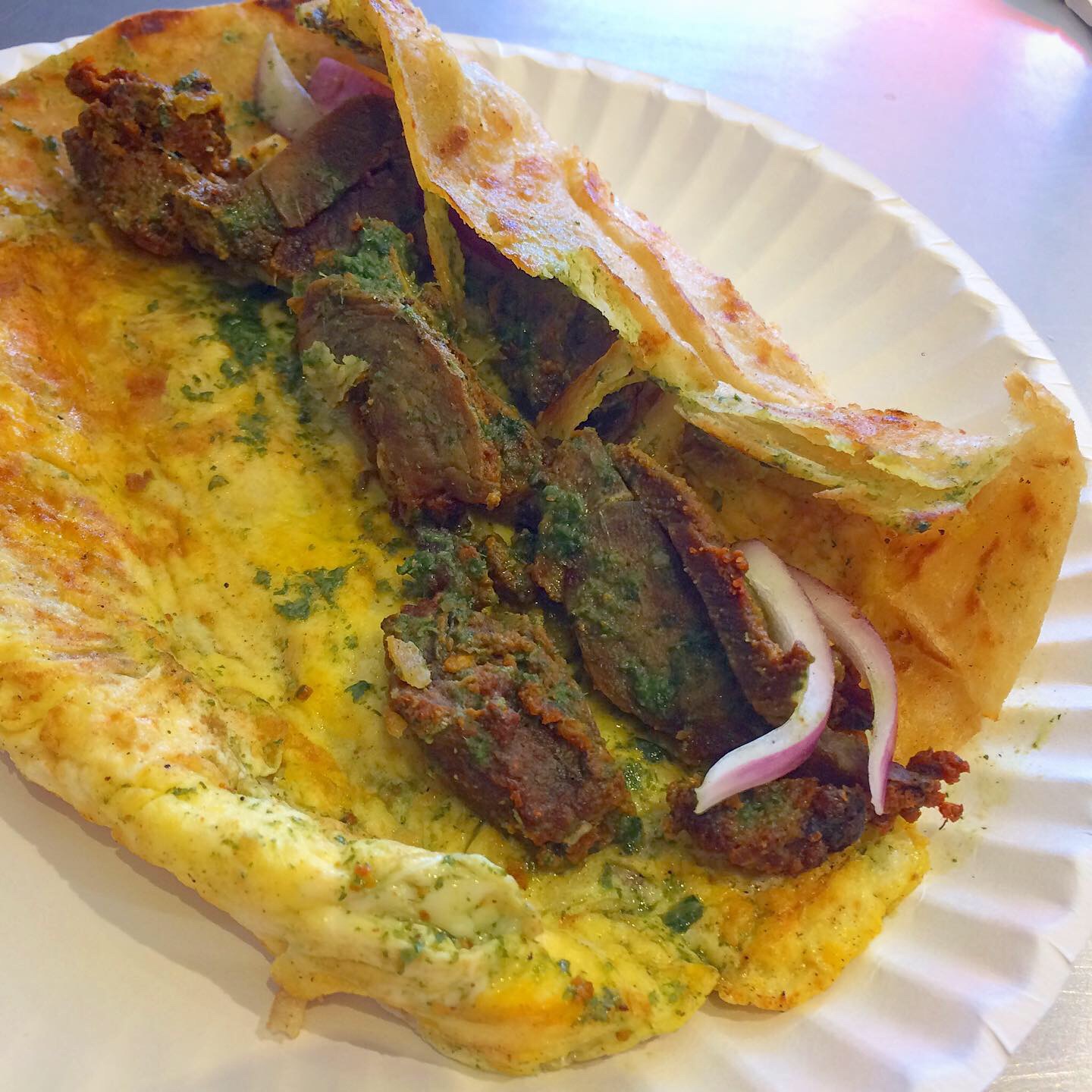 Deconstructed (or at least unfurled).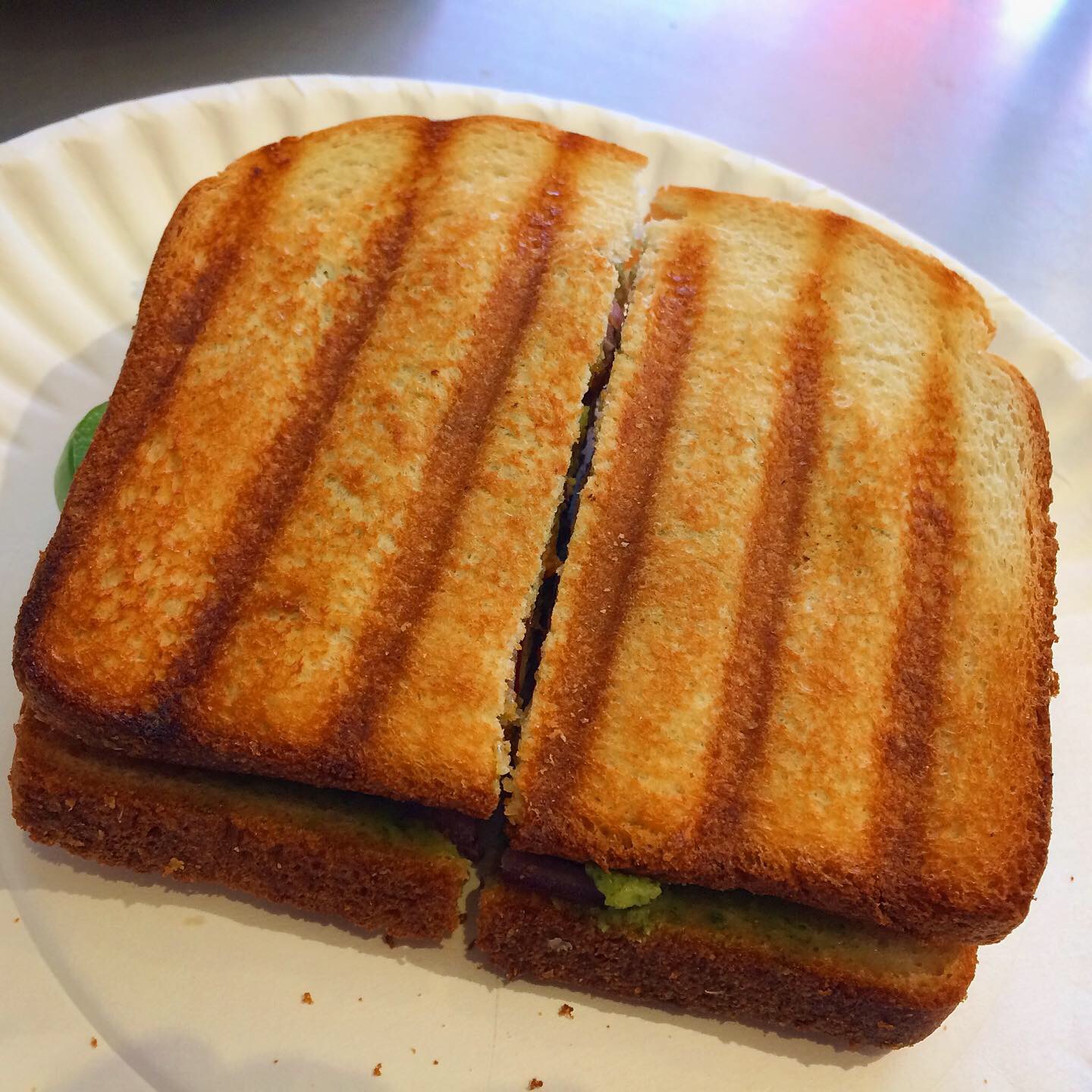 A grilled Bombay Sandwich (yes, that's a thing), apparently always triple decker, features melted cheese, green pepper and red onion, coriander chutney, and in this case, slabs of chicken tikka. Much moister, and consequently better, than one I had elsewhere.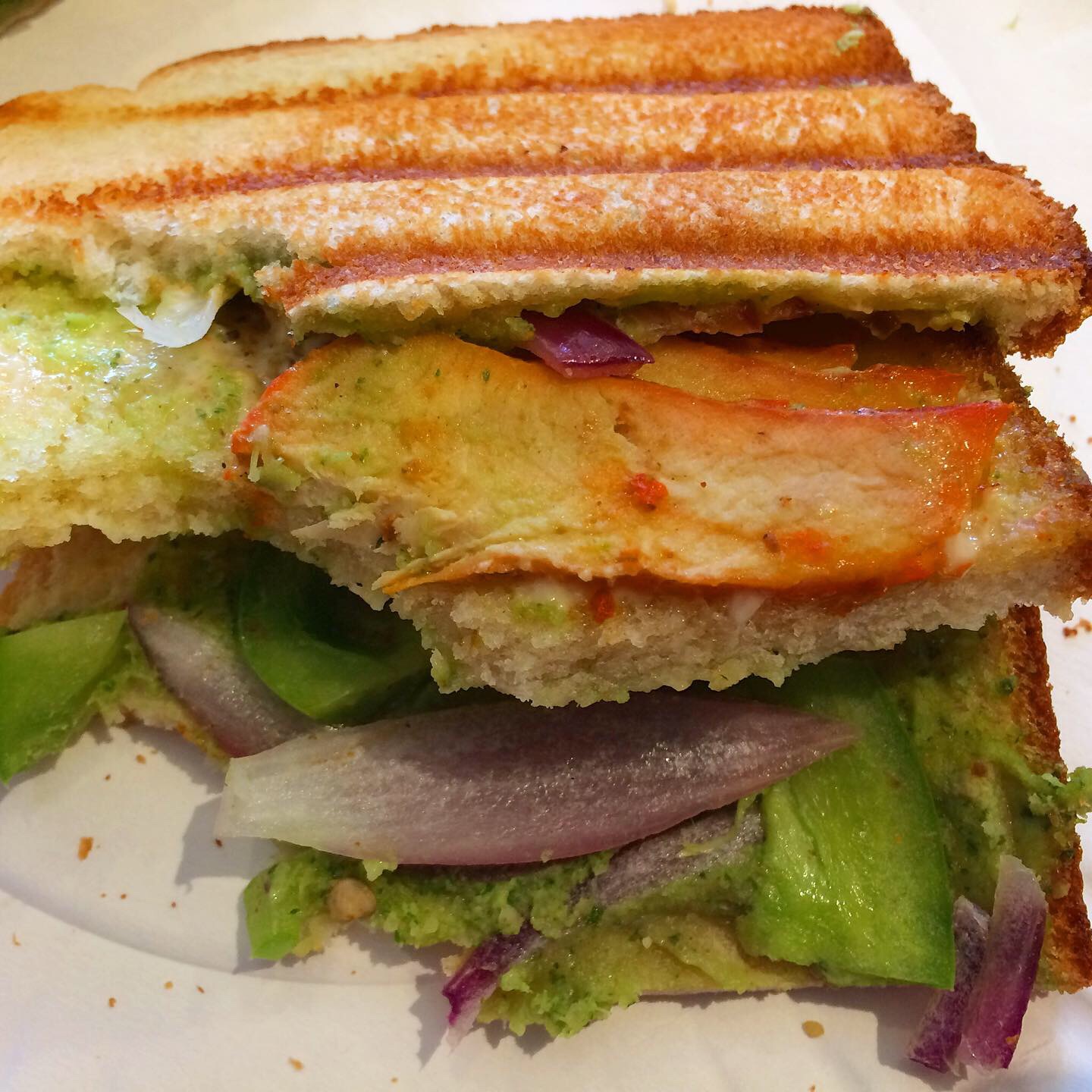 Deconstructed (or at least toppled).


Bombay Kitchen is located at 72-27 37th Ave in Jackson Heights, Queens. Best I could tell, it's an extension of Rajbhog Sweets, so enjoy some kulfi or mithai for dessert while you're there. Restored my faith in Indian street food!