When I write about restaurants on Instagram, they're usually brief takes accompanied by a photo or two. (You can see my feed right here on ethnojunkie.com by selecting the "Instagram" category from my home page – no signup required.) But because of Instagram's character count limitations, it's often necessary to break up a review into several parts. This one originally appeared as five posts, published between June 22, 2018 and October 26, 2019.

---
From June 22, 2018 (Click on any image to view it in high resolution.)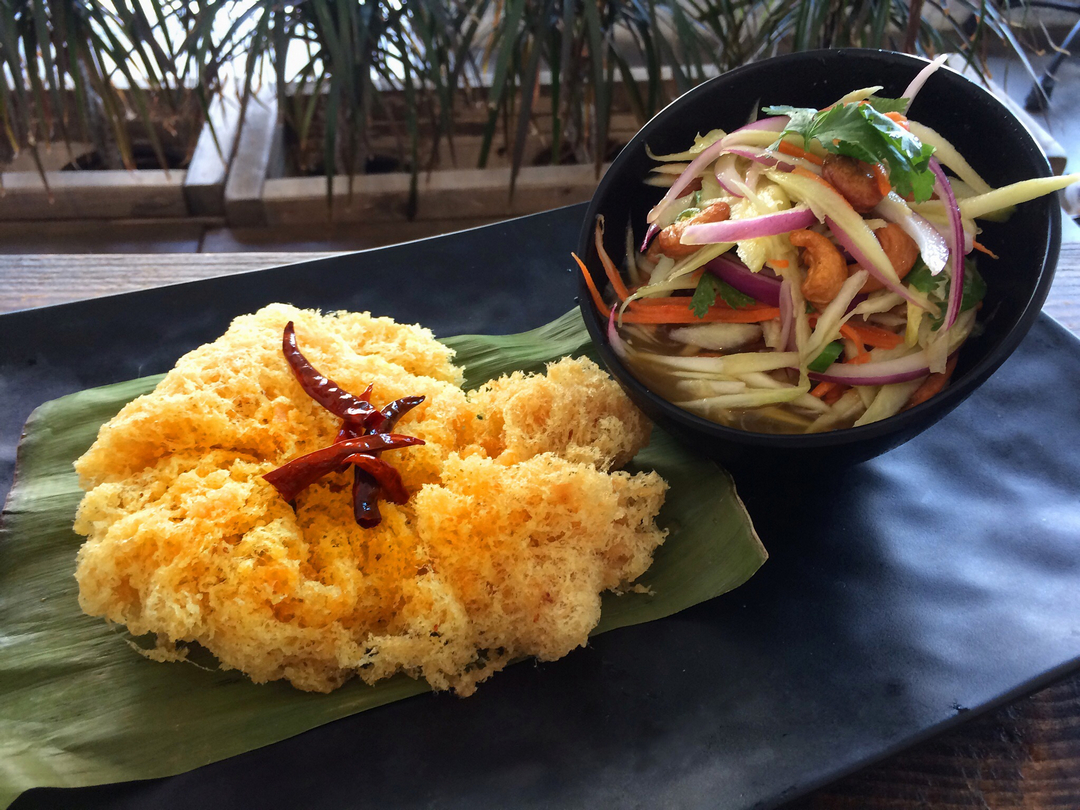 When Khao Nom, 76-20 Woodside Ave, Elmhurst, first opened, I regarded it as the sweets counterpart to its sister Khao Kang, the eye-opening steamtable spot that fronts around the corner. Known for its Thai desserts (which I'll feature in an upcoming post), Khao Nom also boasts a significant number of savory dishes that wouldn't be suitable for a steamtable staging area like this beauty: Crispy Catfish Salad (Yum Pla Duk Foo). Pounded catfish deep fried to a satisfying crunch paired with a spicy, chili-lime-cilantro dressed partner of shredded green mango, carrots, red onion, and cashews, it's a study in contrasts and one of those remarkable dishes that hits all the right notes.
Yum indeed!
From July 6, 2018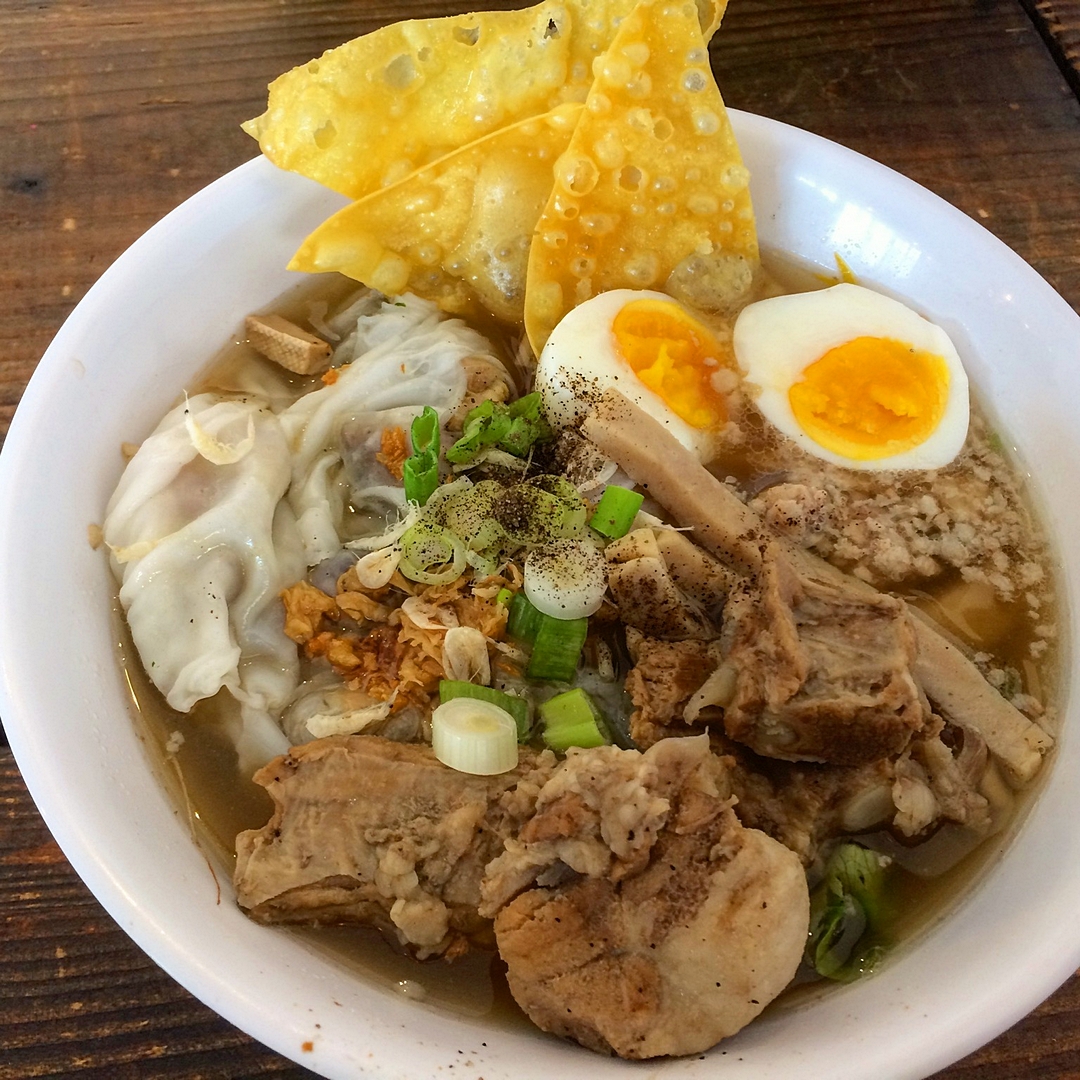 We had already decided on our order when we noticed someone at a nearby table enjoying a bowl of soup. Fresh rice noodle dumplings, pork rib, pork loaf, ground pork and oh, that perfectly cooked egg grabbed our attention. Upon merely seeing it, we unanimously agreed that we had to have it, so Pak Moo Noodle Soup was added to our order and it did not disappoint. Even the broth was amazing: more flavorful, complex, and richer than I anticipated.
From 7/17/2018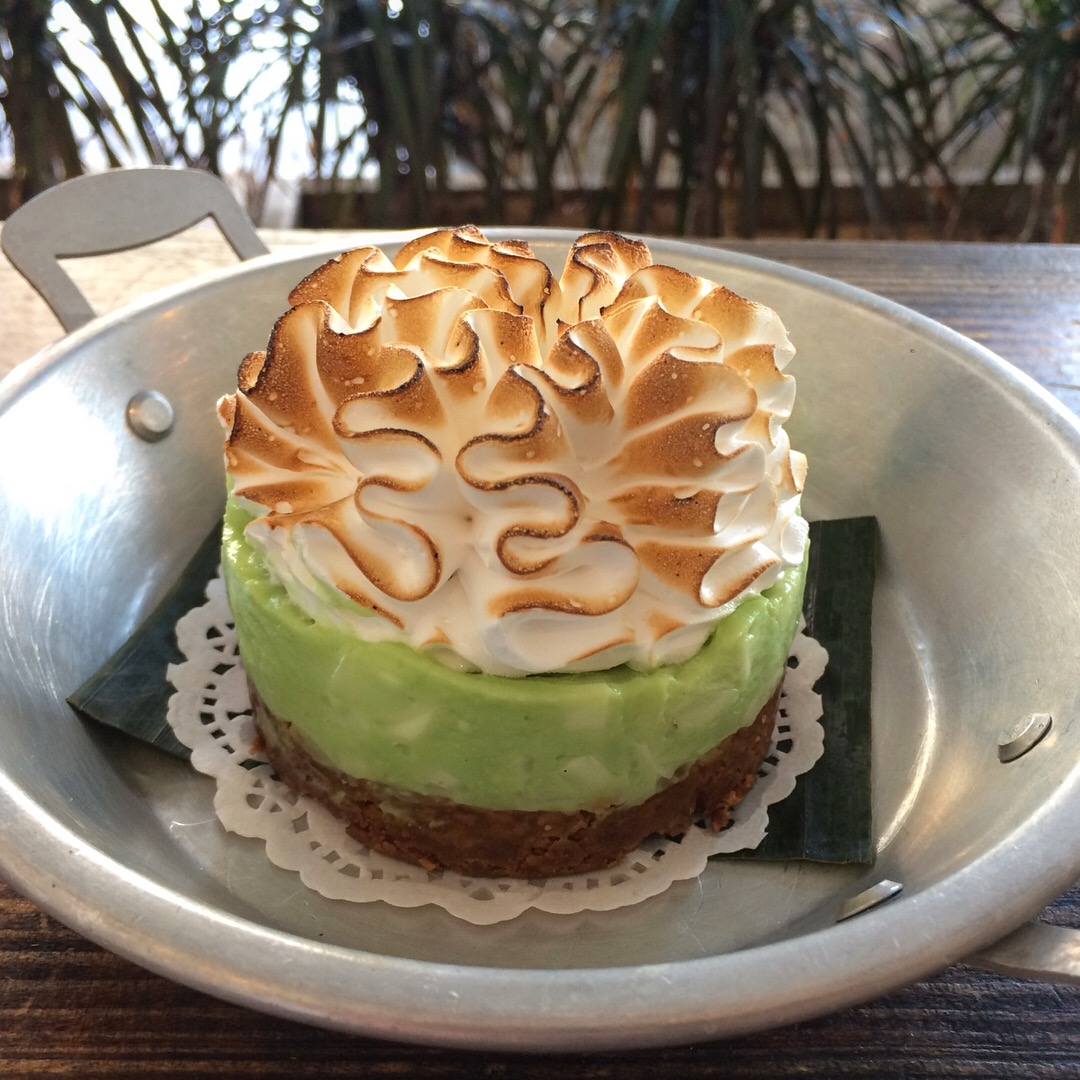 The Pandan Tart Cake was crowned with merengue and was as delicious as it was beautiful. Incidentally, pandan (screwpine in English and green in color) is one of those magical flavors that has a knack for combining synergistically with other ingredients and is a welcome addition to many Southeast Asian desserts. (For example, pandan and coconut love each other just as chocolate and nuts do.)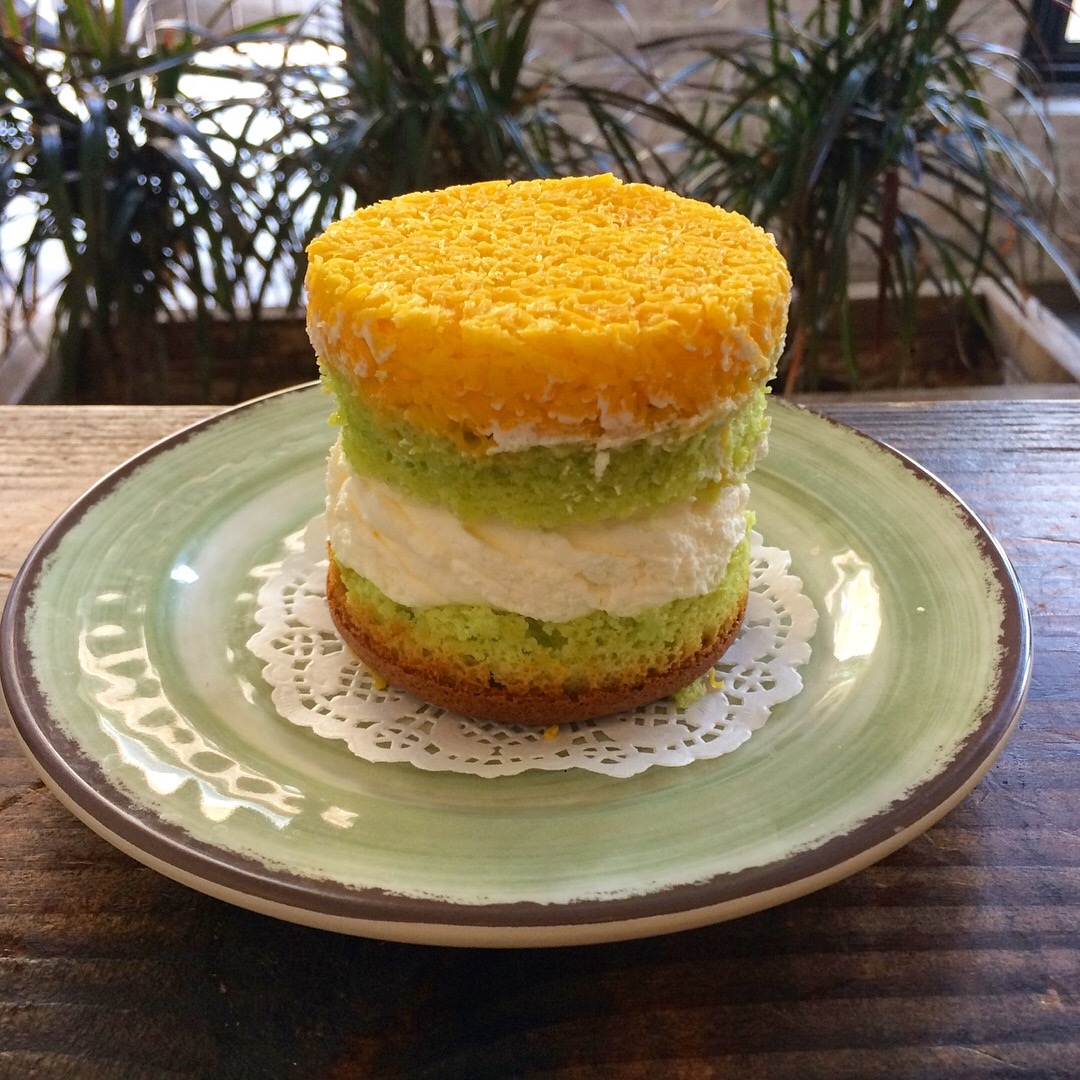 Egg Yolk Cake, aka Foy Thong Cake (foy = thread; thong = gold), features the popular sweetened egg yolk strands that figure into many Thai desserts. The tower was anchored with pandan cake and whipped cream.
From 7/30/2018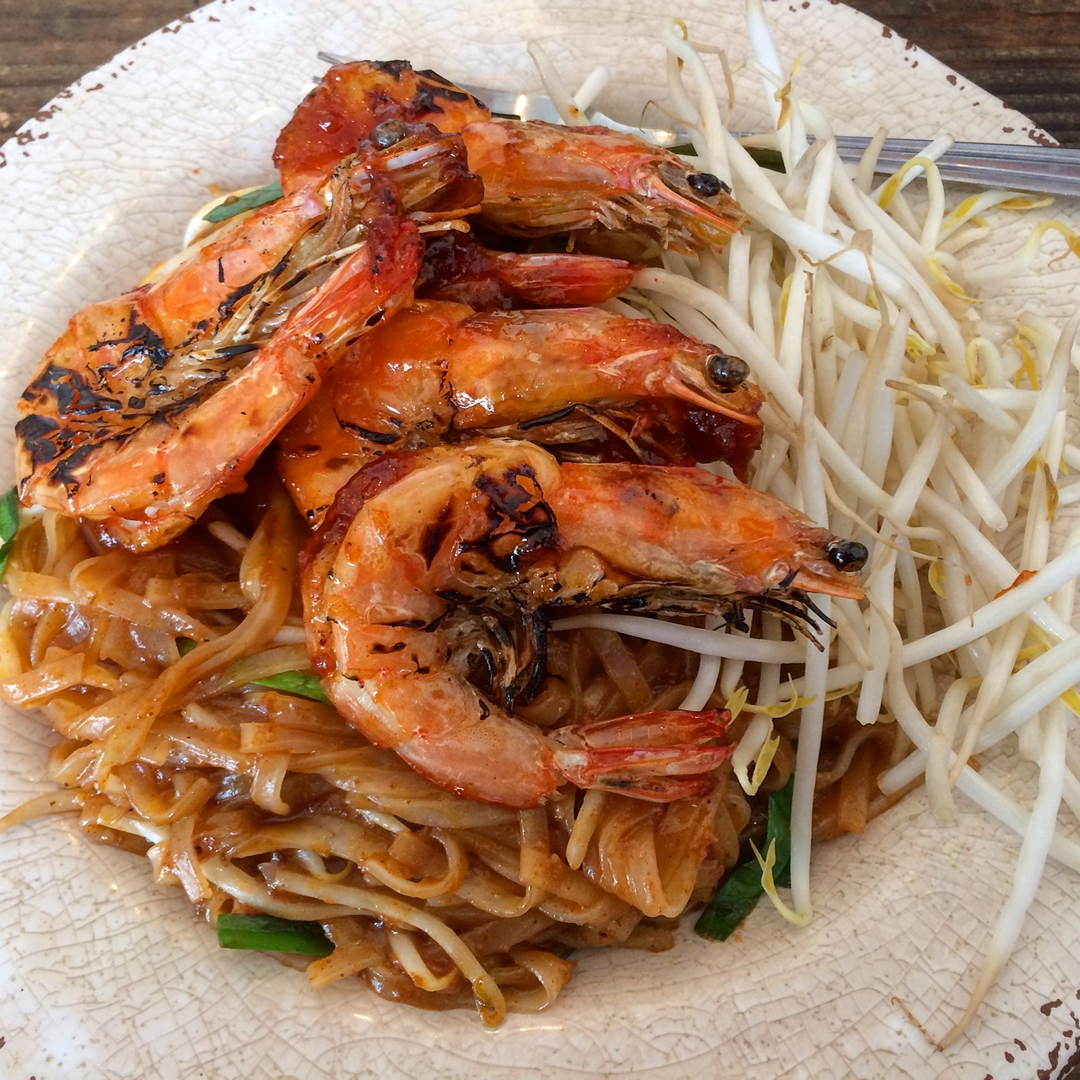 For a restaurant that once had the reputation of being a dessert specialist, I find their savory dishes to be every bit as great. This is Chan Noodle, grilled jumbo prawns served with stir-fried noodles in tamarind sauce with garlic and chives. The crunchy fresh bean sprouts partner perfectly with the supple, spicy noodles.
From 10/26/2019
This is that seemingly simple but deceptively delicious sweet snack, Sticky Rice with Taro (and coconut milk) wrapped in a banana leaf; it's one of the snacks we enjoy on my Ethnic Eats in Elmhurst ethnojunket.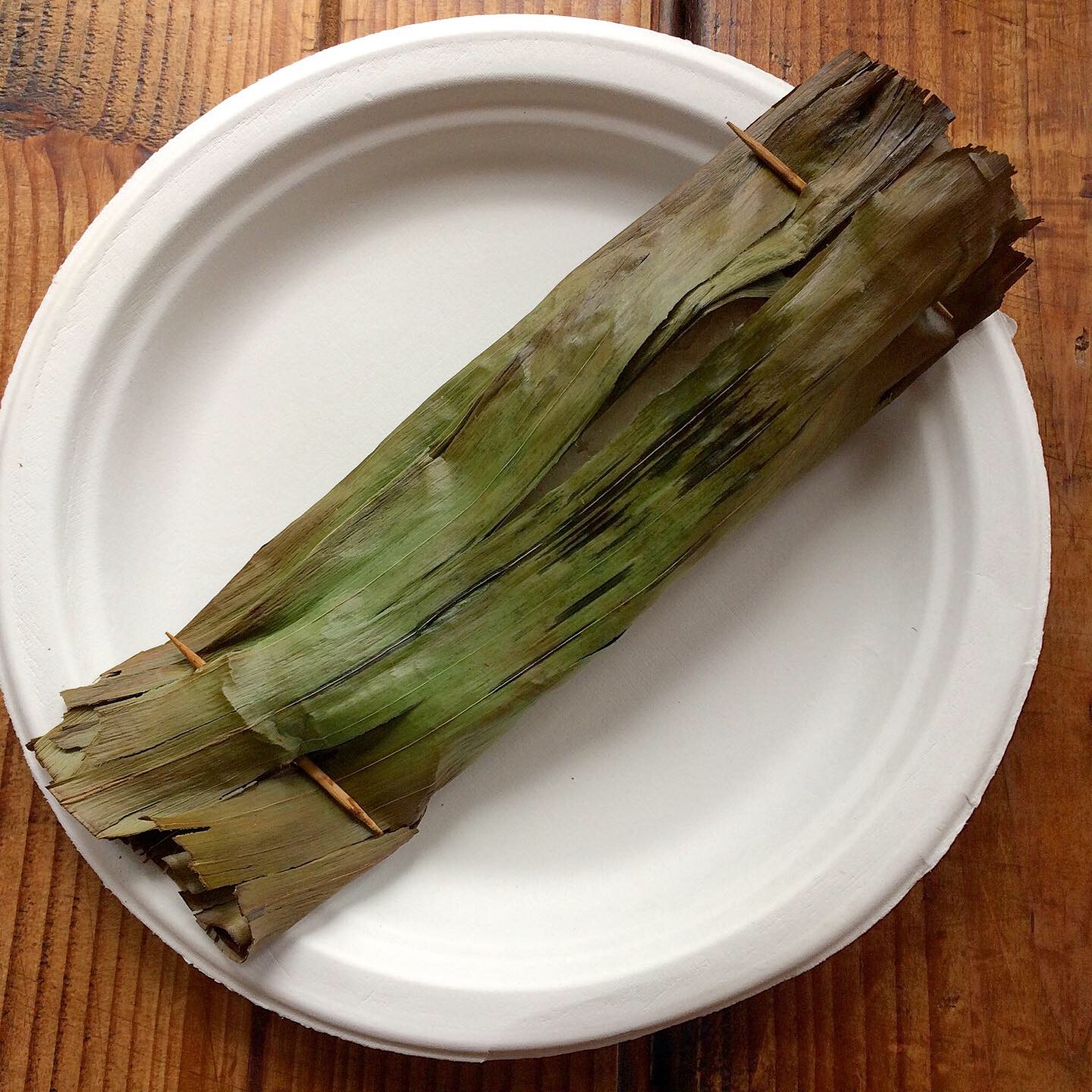 Before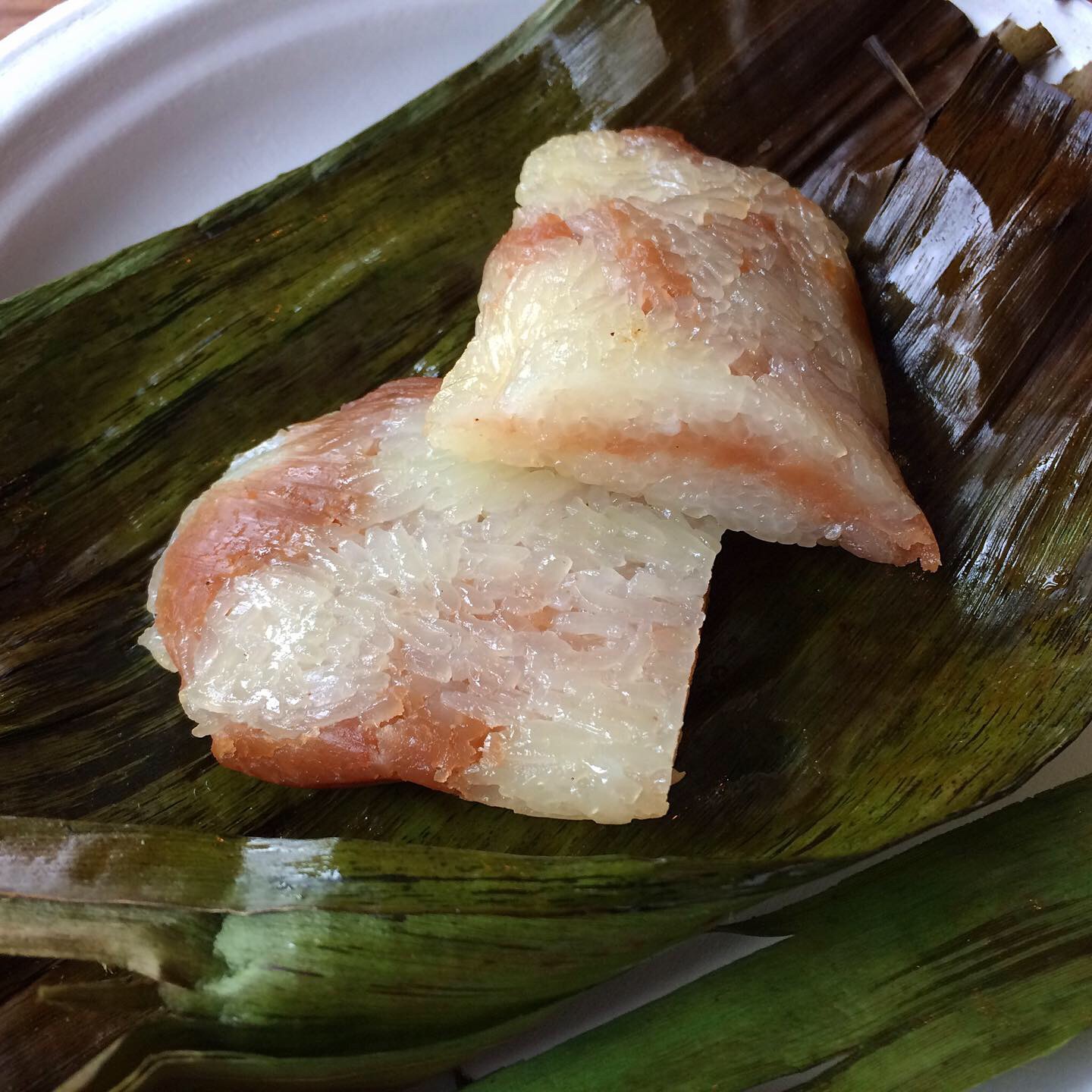 After
(The real After picture, taken scant moments later, was an empty banana leaf! 😉)