Instagram Post 10/30/2019
Selections from the recent Myanmar Baptist Church Fun Fair held on October 12 at the St. James Church Parish Hall in Elmhurst. In no special order:
(Click on any image to view it in high resolution.)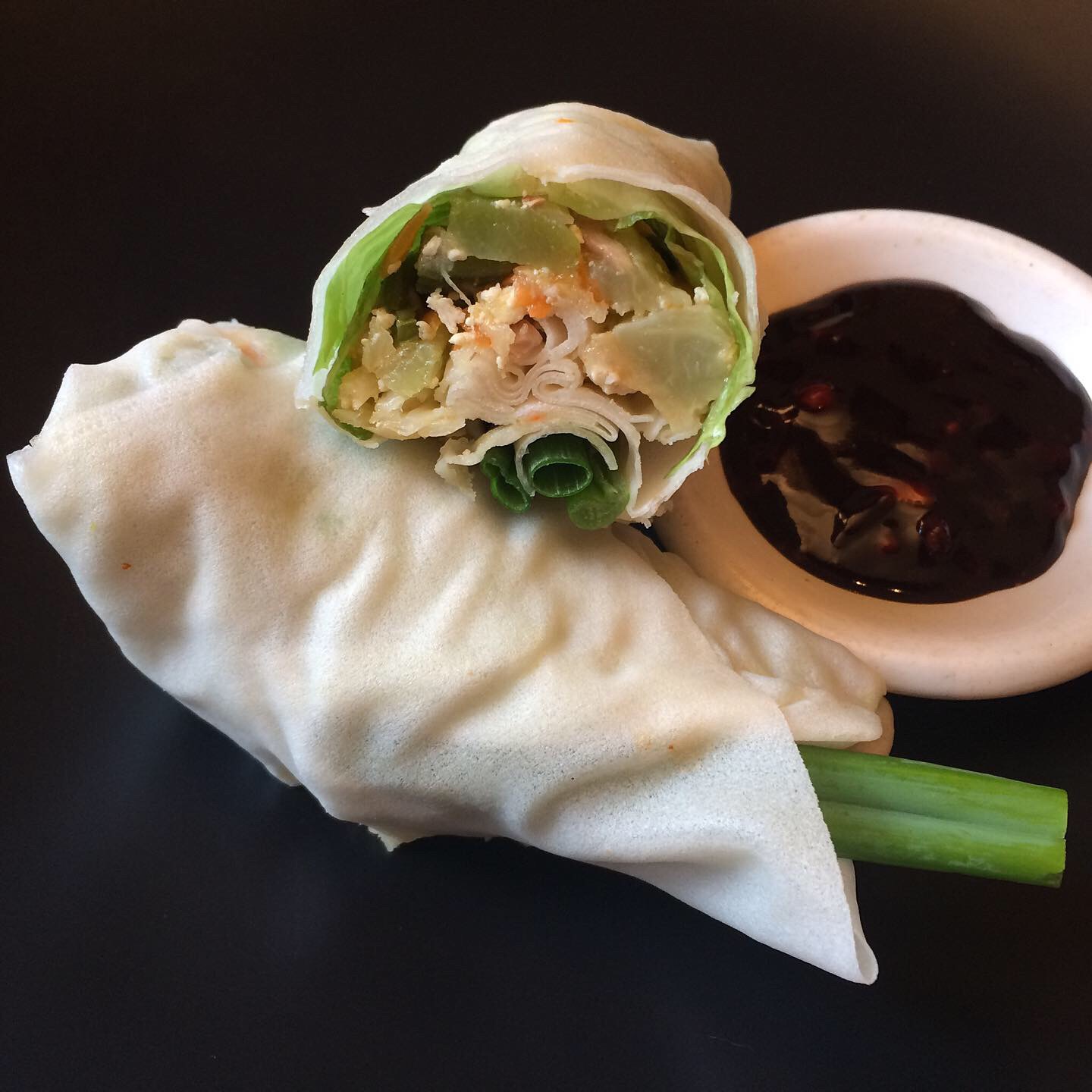 Fresh Spring Roll: ground pork, cabbage, carrots, bean sprouts, lettuce.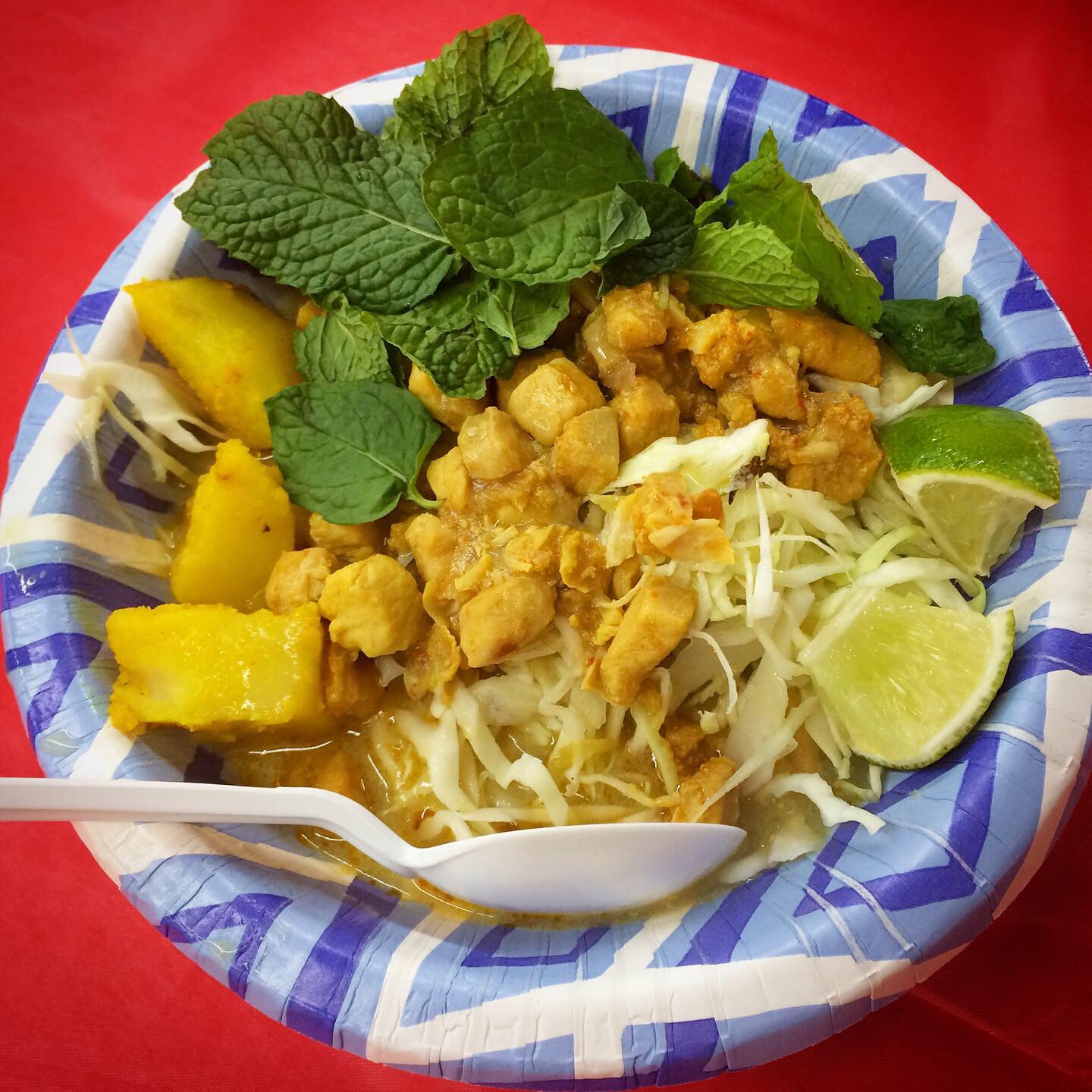 Crispy Fried Wonton with Chicken: curry chicken, potatoes, crispy fried wonton, and cabbage in bean soup topped with mint and lime.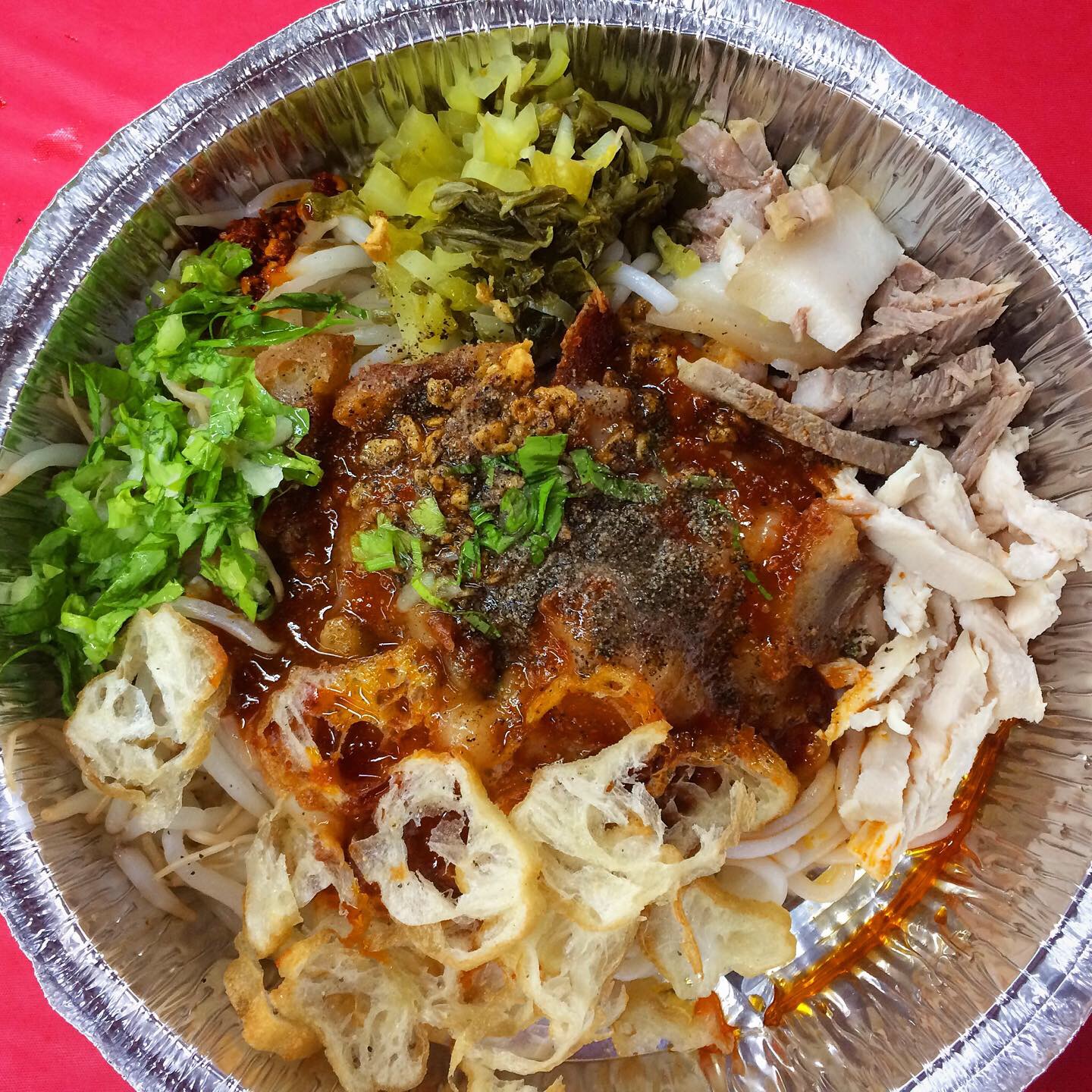 Mandalay Mee Shay: rice noodles (underneath it all) supporting chicken and pork (because I asked for both 😉) in a rich soy based sauce, with bean sprouts, pickled mustard greens, and fried dough sprinkled with fried garlic.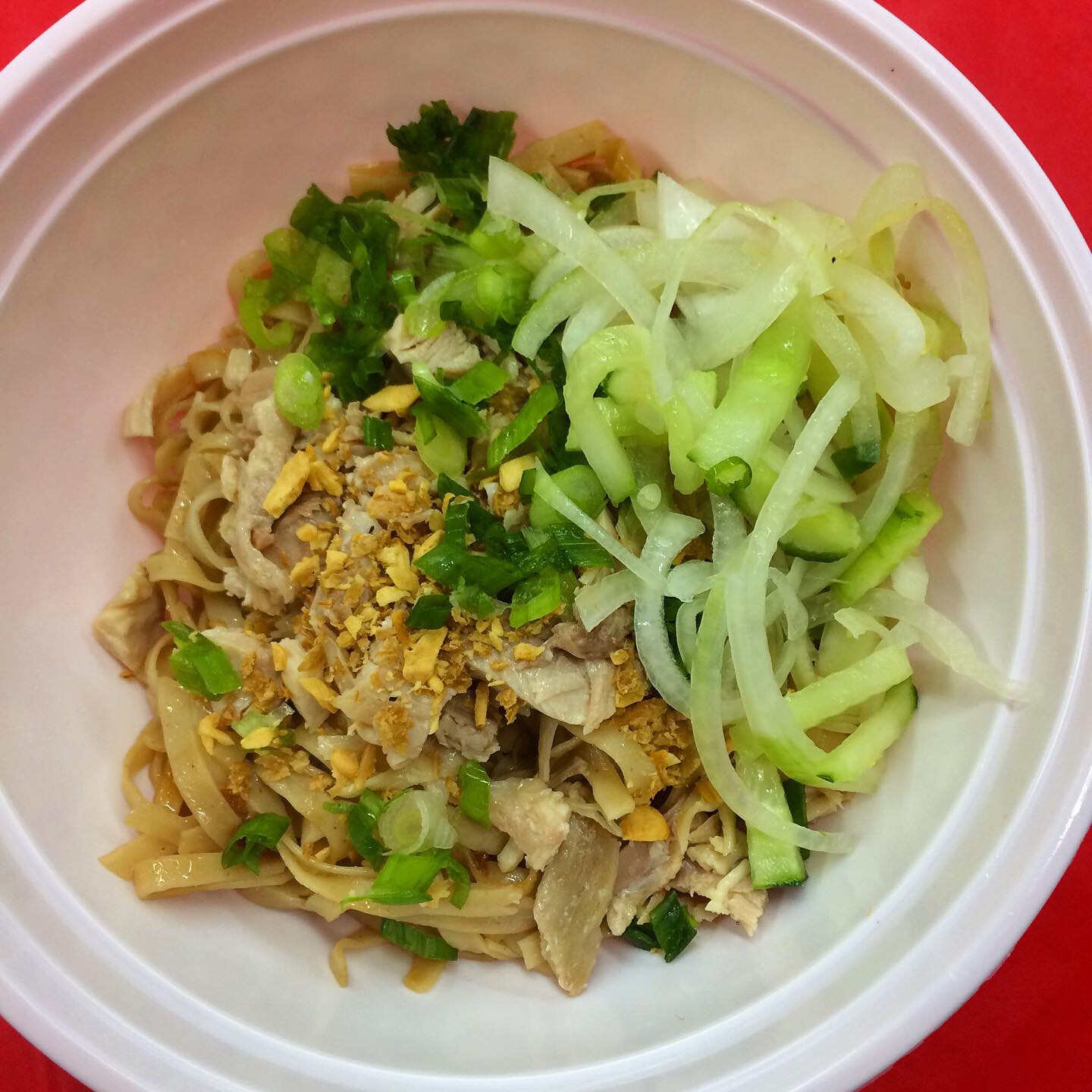 Garlic Flavored Oil Noodle: noodles and diced chicken in a garlicky sauce dressed with crispy fried onion and fresh scallion.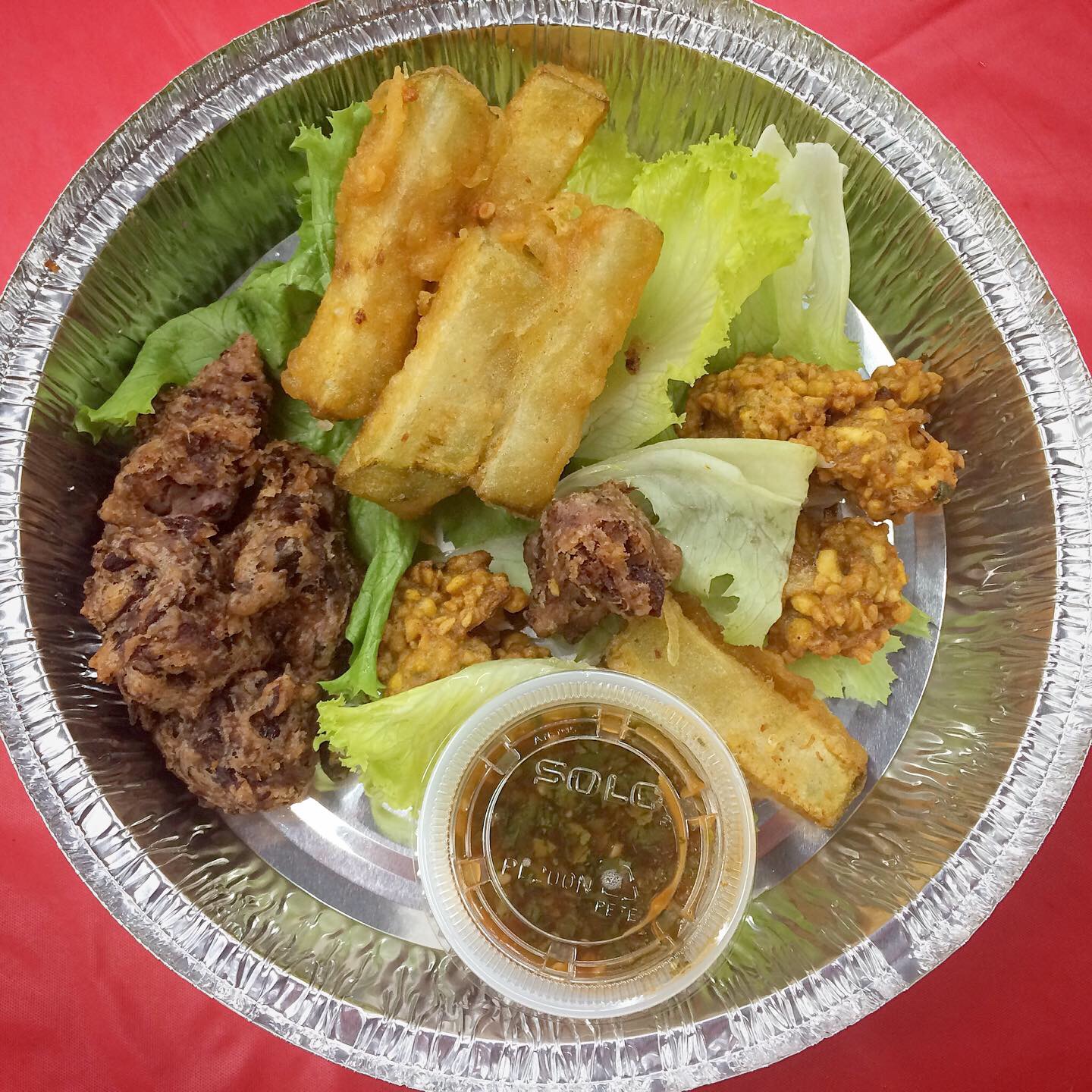 Assorted Vegetable Fritters: kidney bean, Chinese squash, split pea.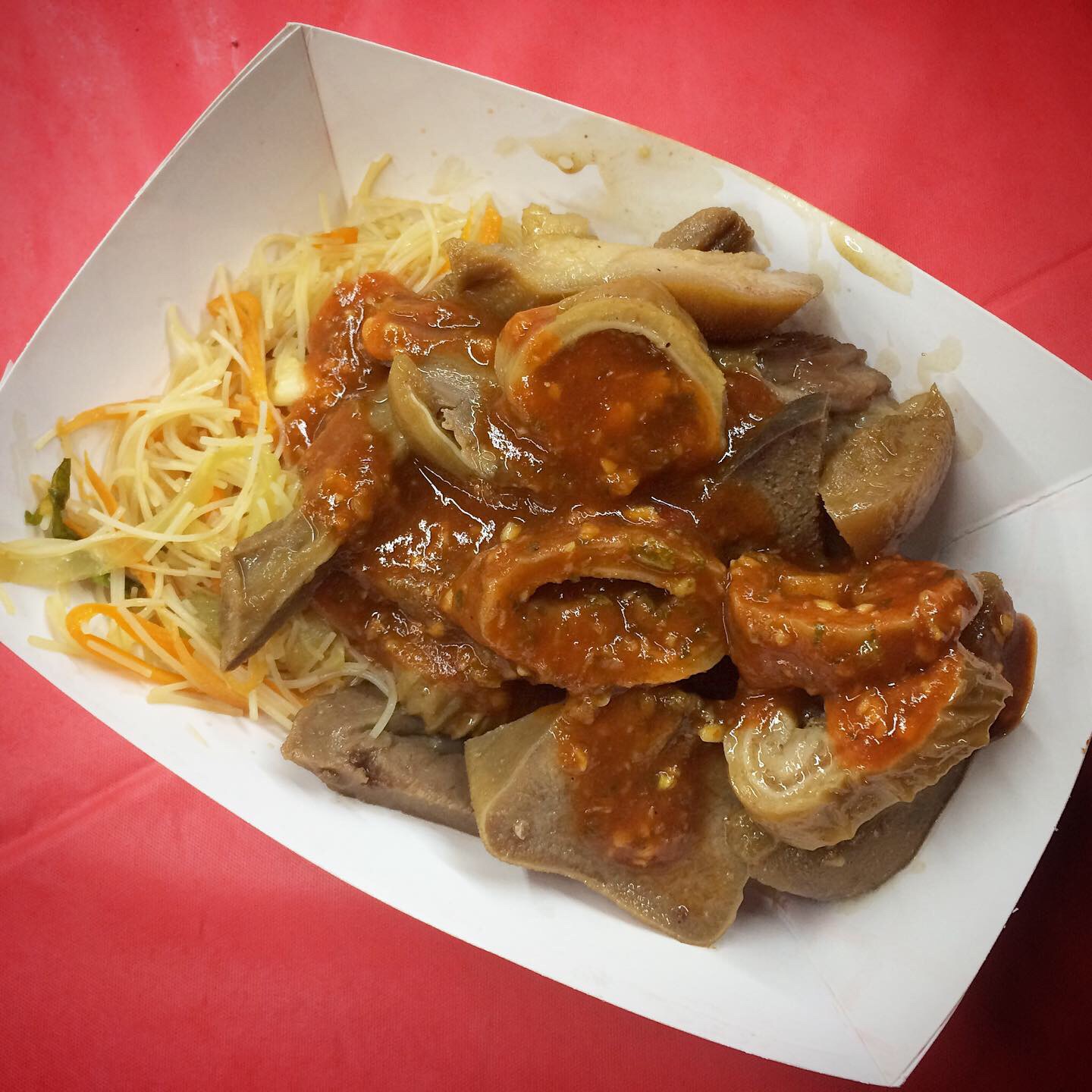 Burmese Style Pork Offal: intestine, liver, heart, kidney, tongue, ear, stomach, you get the idea.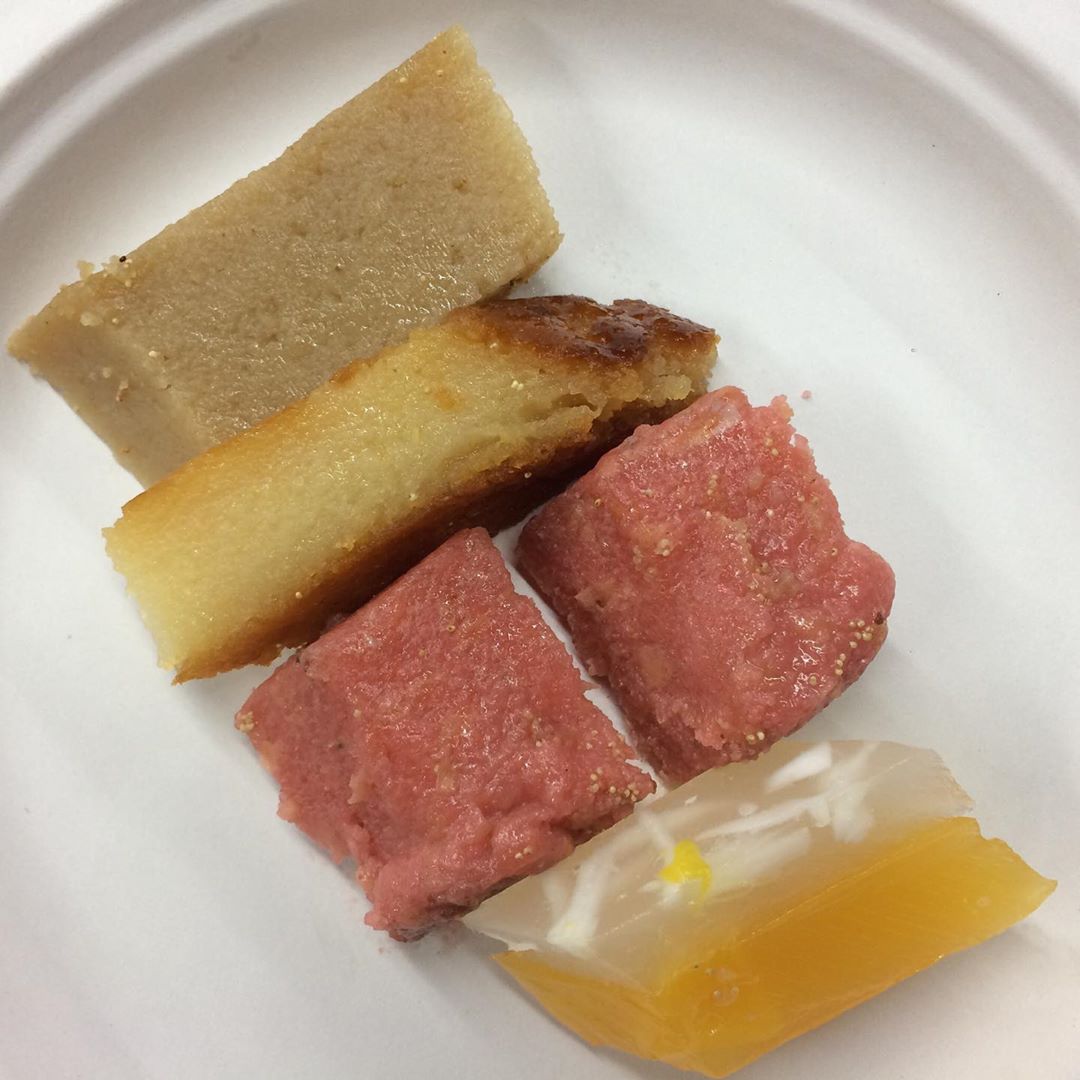 Assorted Burmese Sweets to take your mind off the offal including banana cake (the pinkish one), cassava cake, semolina cake, and coconut agar jelly.
📢 📢 📢 📢 📢
If you love Burmese food as much as I do, stay tuned for info about a new Burmese restaurant opening in Brooklyn – soon I hope!
📢 📢 📢 📢 📢