(Click on any image to view it in high resolution.)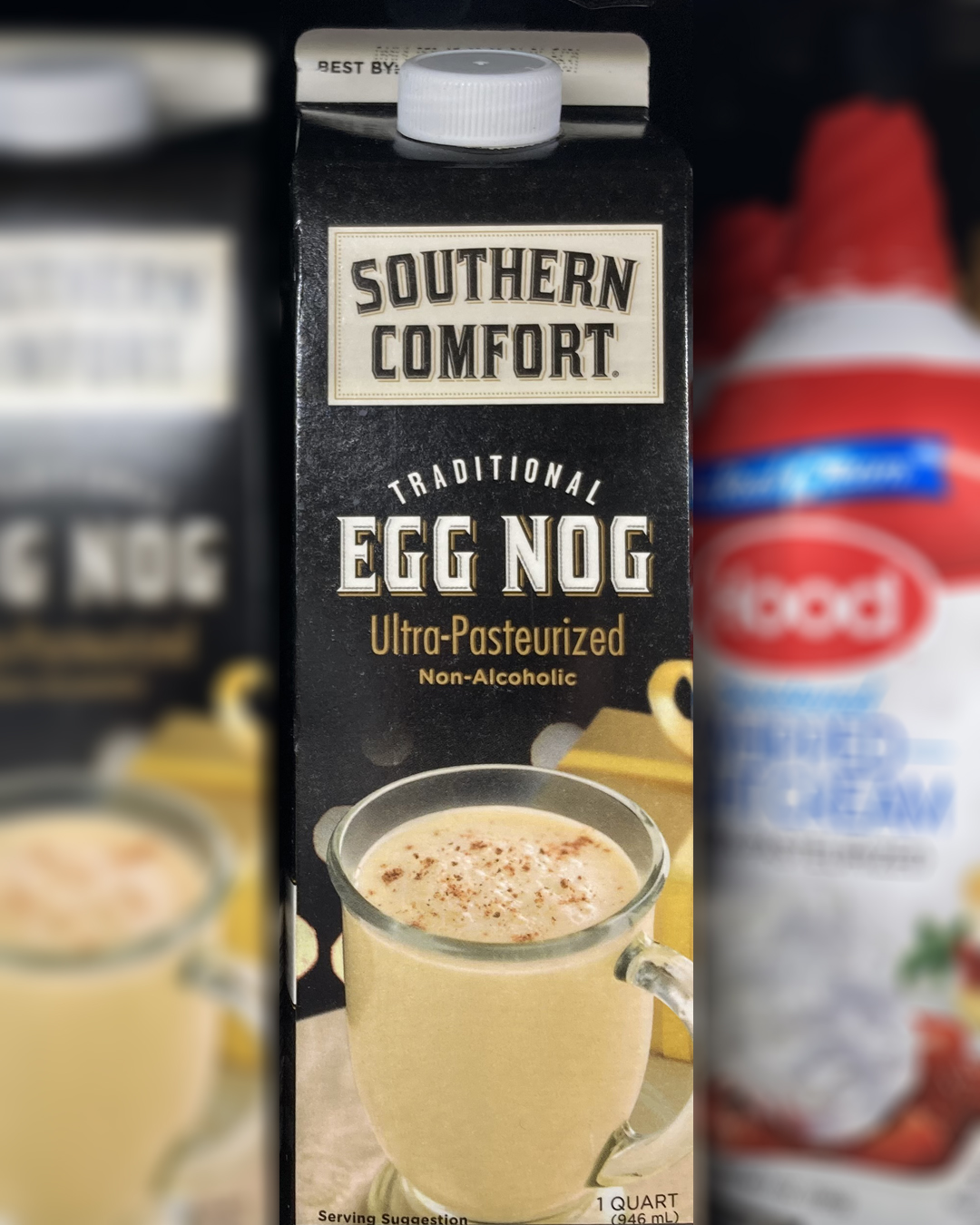 Eggnog! First sighting of the year!
It's like waiting for this year's vintage Beaujolais Nouveau to appear: Le 2022 Lait de Poule est arrivé! (They say that the French have a word for it, and I have to admit a certain fondness for their spin on the word "eggnog", lait de poule: hen's milk.)
If you've read me, you know that I have a few (ha!) guilty pleasures when it comes to holiday food, and for me, nothing heralds the advent of the season like the first appearance of eggnog on supermarket shelves. And snatching it away precipitately as they do every year when the yule log's embers have barely begun to evanesce only makes the anticipation and craving for next year's batch more intense.
But which one(s) to buy? The brand in this photo may not be my fave – it's merely the first I've found this year. But fret not. I and my OCD are here to offer you the benefits of my research and experimentation regarding this happy holiday quandary. Please check out my essay, An Eggnog Excursus – and unlike the holiday libation itself, it's available year-round under "Deep Dives" on my homepage!
Cheers!