Instagram Post 3/7/2020
A perfect pick-me-up from Ginjan Café, 85 East 125th St in East Harlem.
(Click on any image to view it in high resolution.)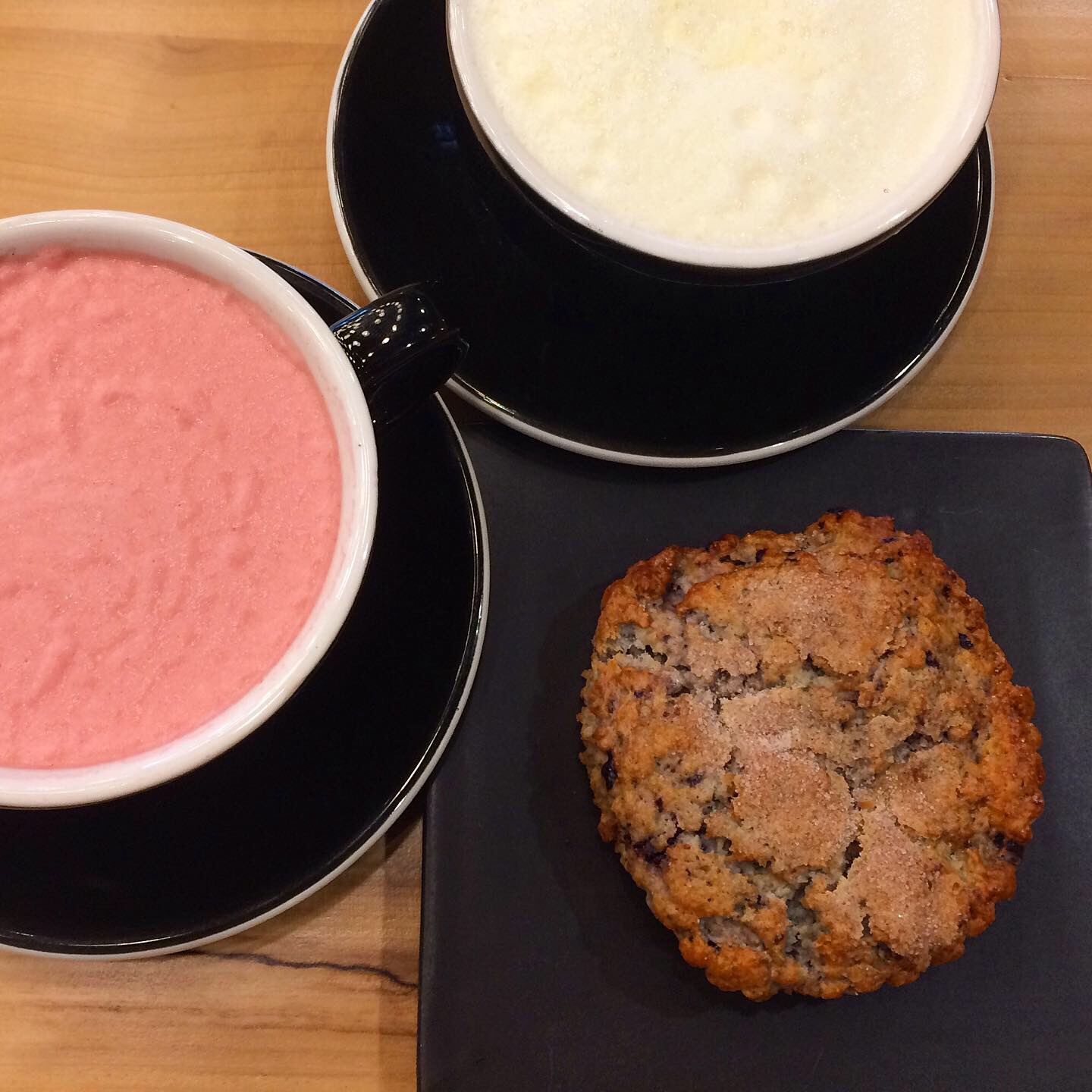 On the left, tart Bissap (aka sorrel and jamaica), a West African (notably Senegalese) blend of hibiscus, mint, lemon, and cloves, served hot; at the top, Ginjan, an "organic elixir" of ginger, lemon, pineapple, vanilla, and anise – steamed, although classic and latte options are available; and a blueberry scone because…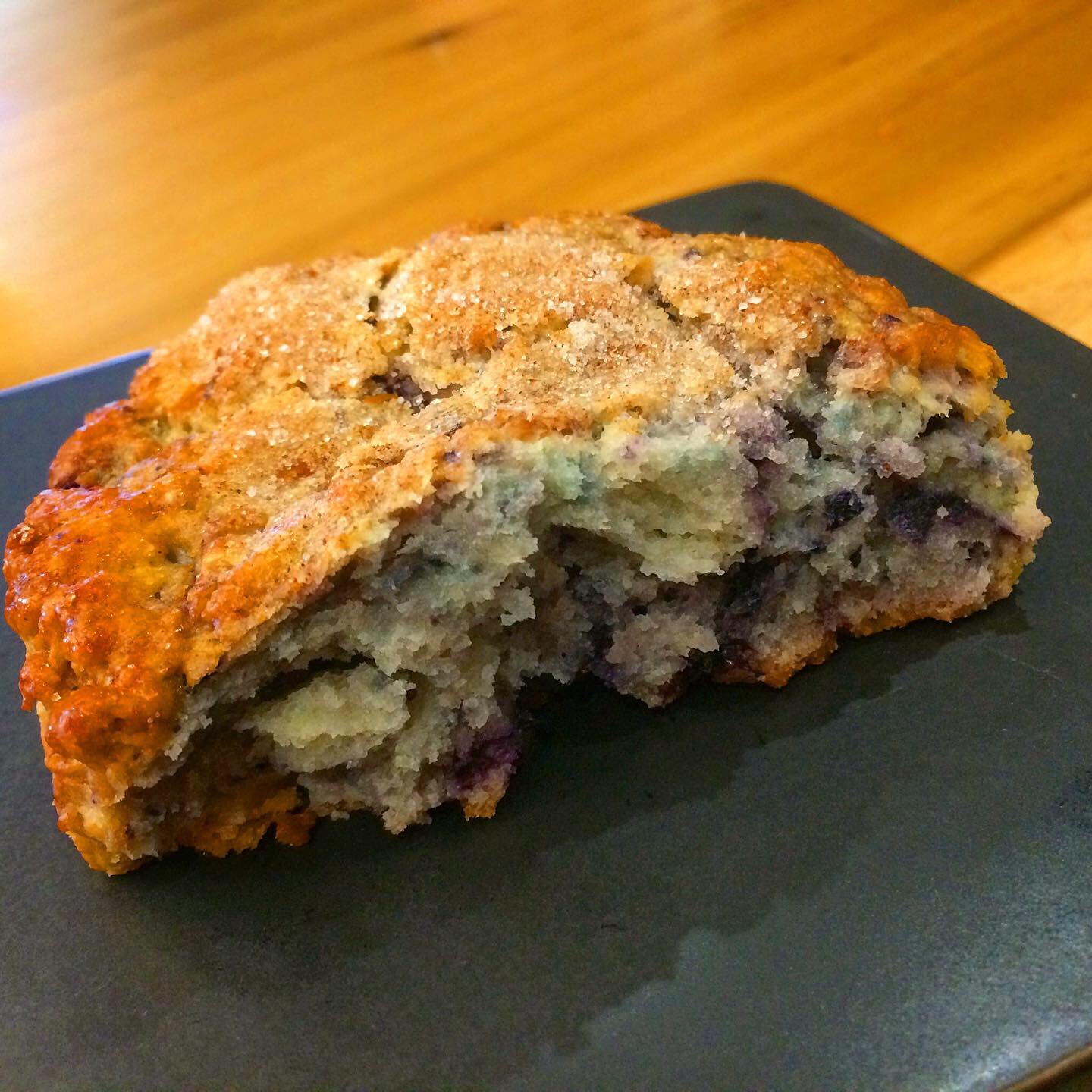 …you couldn't have resisted either.