Instagram Post 9/12/2018
(Click on any image to view it in high resolution.)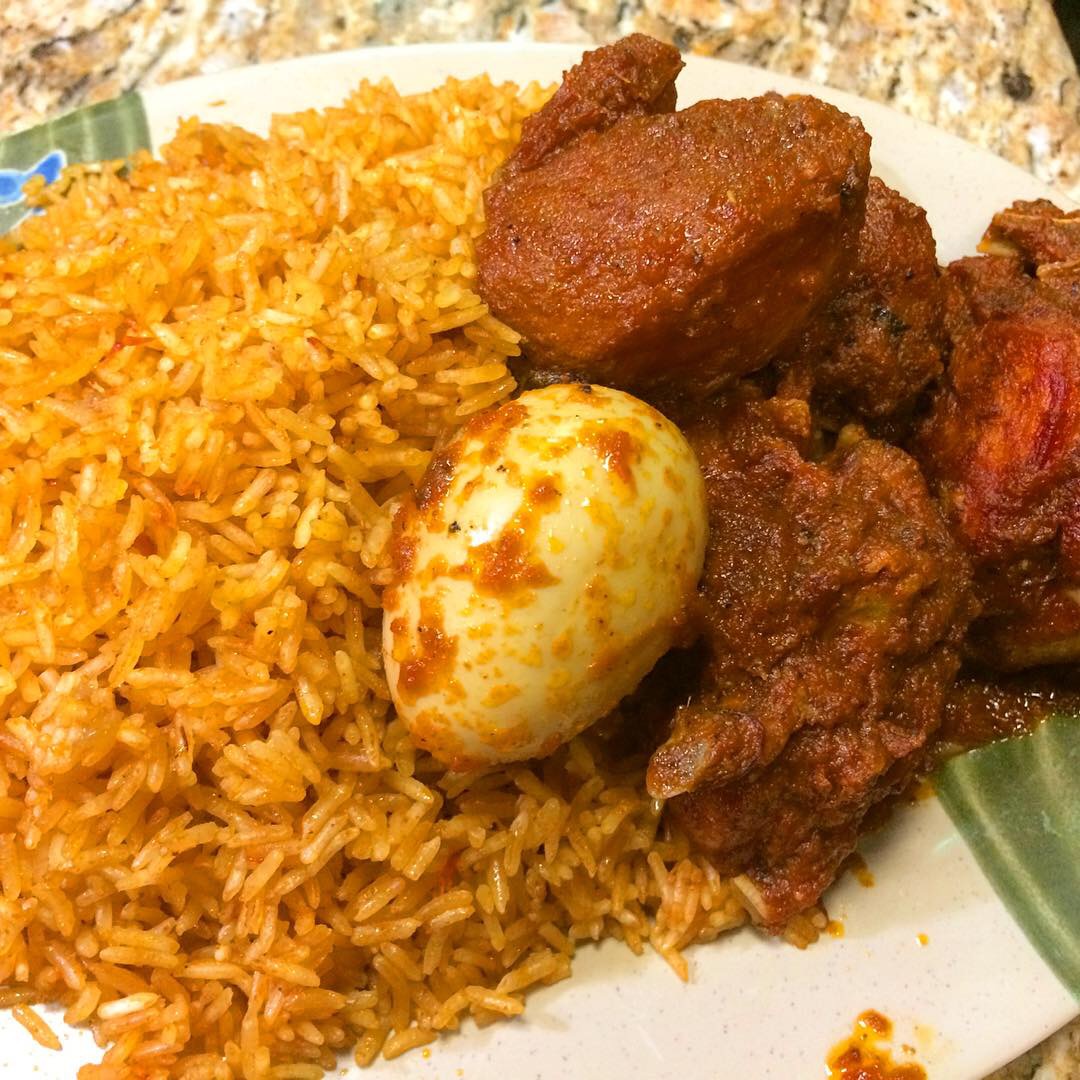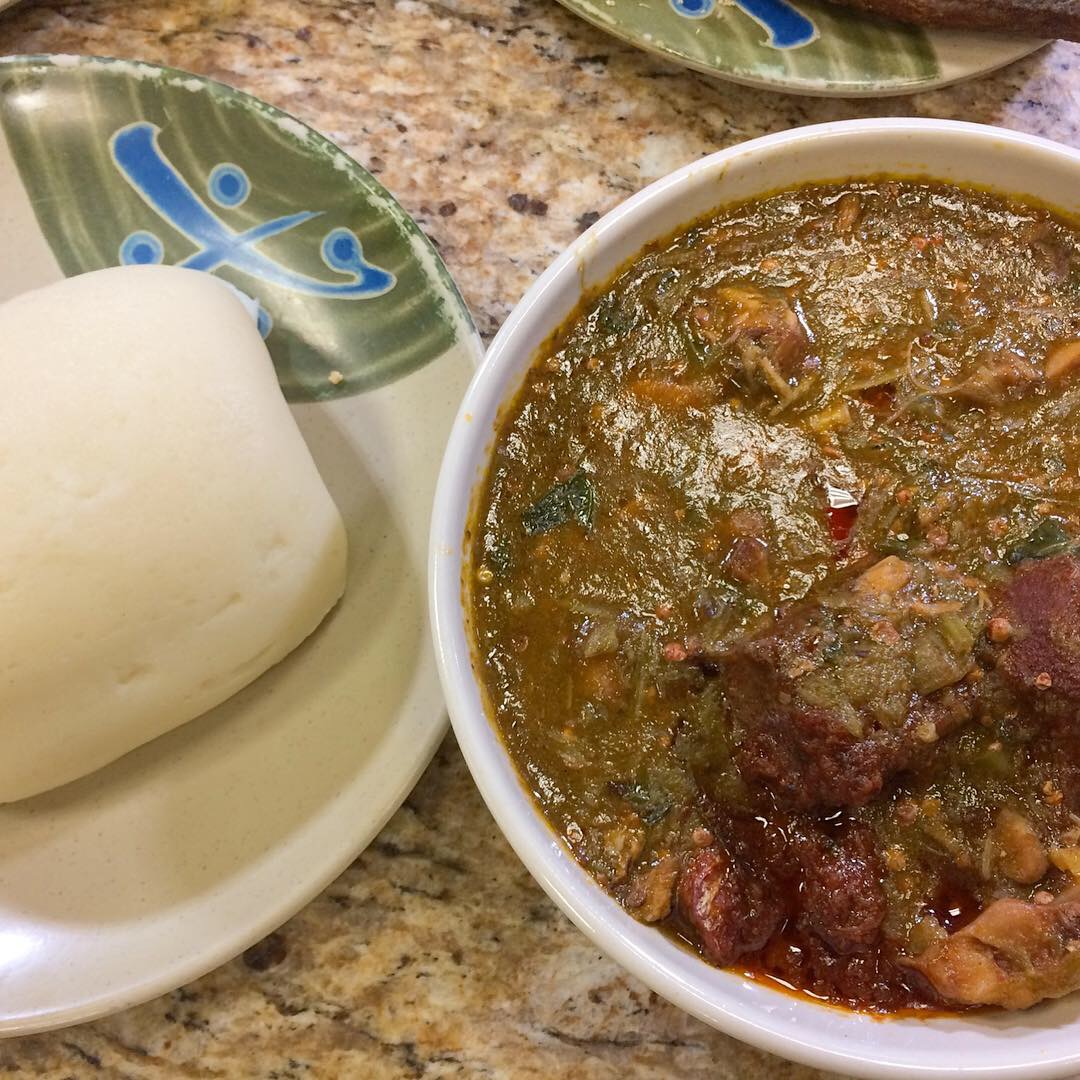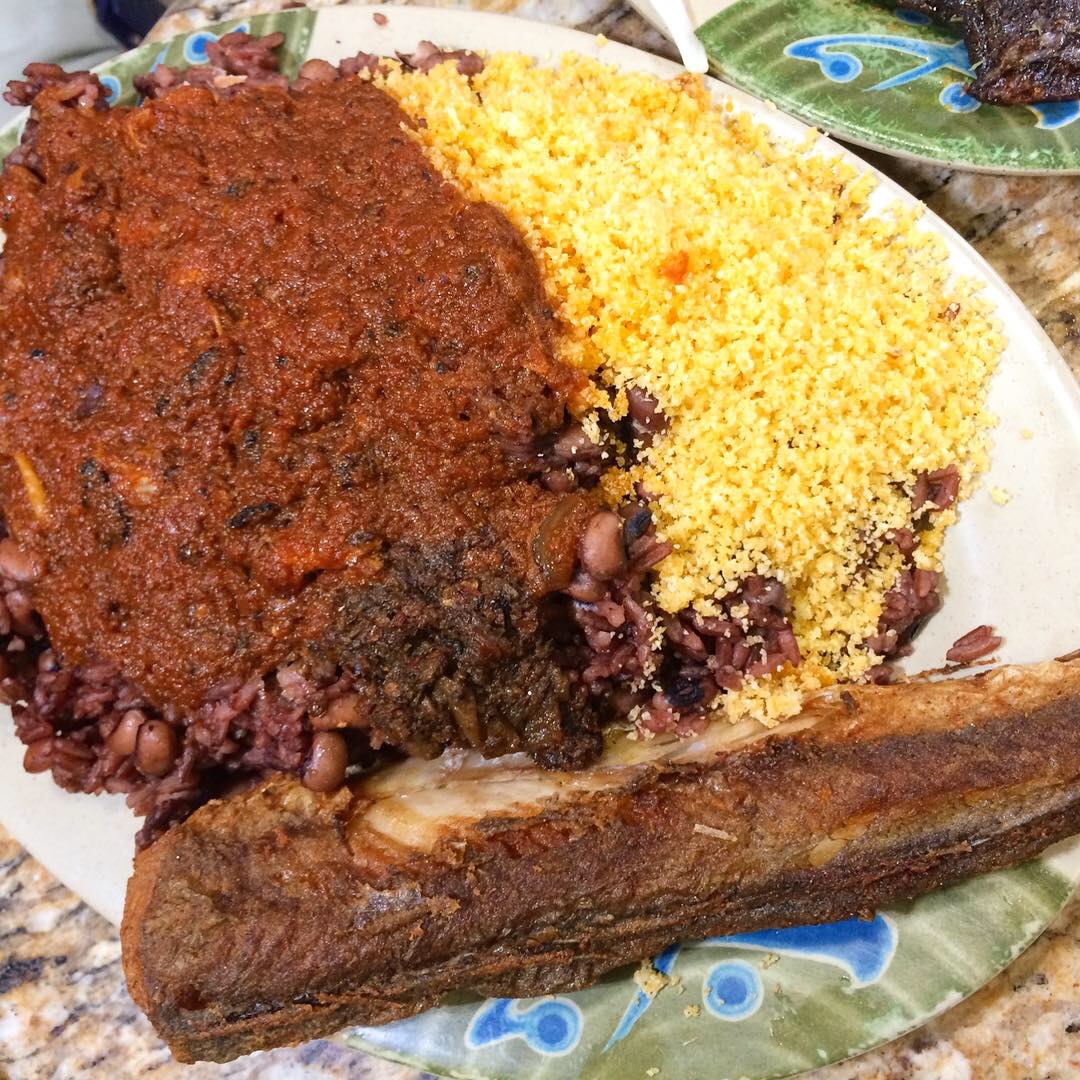 The last photoset from our recent amazing dinner at Accra Restaurant, 2065 Adam Clayton Powell Jr Blvd in Harlem – until I go back for more, that is!
[1] Jollof Rice with Chicken. And a hard-boiled egg. Accra's jollof rice, the widely celebrated and beloved tomato-based West African triumph and a source of both pride and dispute among African nations as to whose version is best, was delicious as was the chicken.
[2] Pounded Yam Fufu and Okra. This time, the fufu is yam rather than cassava; different but equally tasty. The okra soup is delicious although mucilaginous – an acquired taste, or perhaps an acquired texture. Generally my advice to those who are new to okra soup is to try to think past the consistency and just focus on the wonderful flavor!
[3] Wakey (you might see waakye) with Fried Whiting and Gari. Waakye is Ghana's culinary claim to fame; similar to West Indian rice and peas, it's made with rice and black eyed peas or cowpeas. Gari is dried, ground cassava, a little like Brazilian manioc, but unique. And tasty fried whiting – what's not to like?!
I'll post the detailed story about our incredible experience as well as a roundup of everything we ate soon.