Instagram Post 6/30/2018
(Click on any image to view it in high resolution.)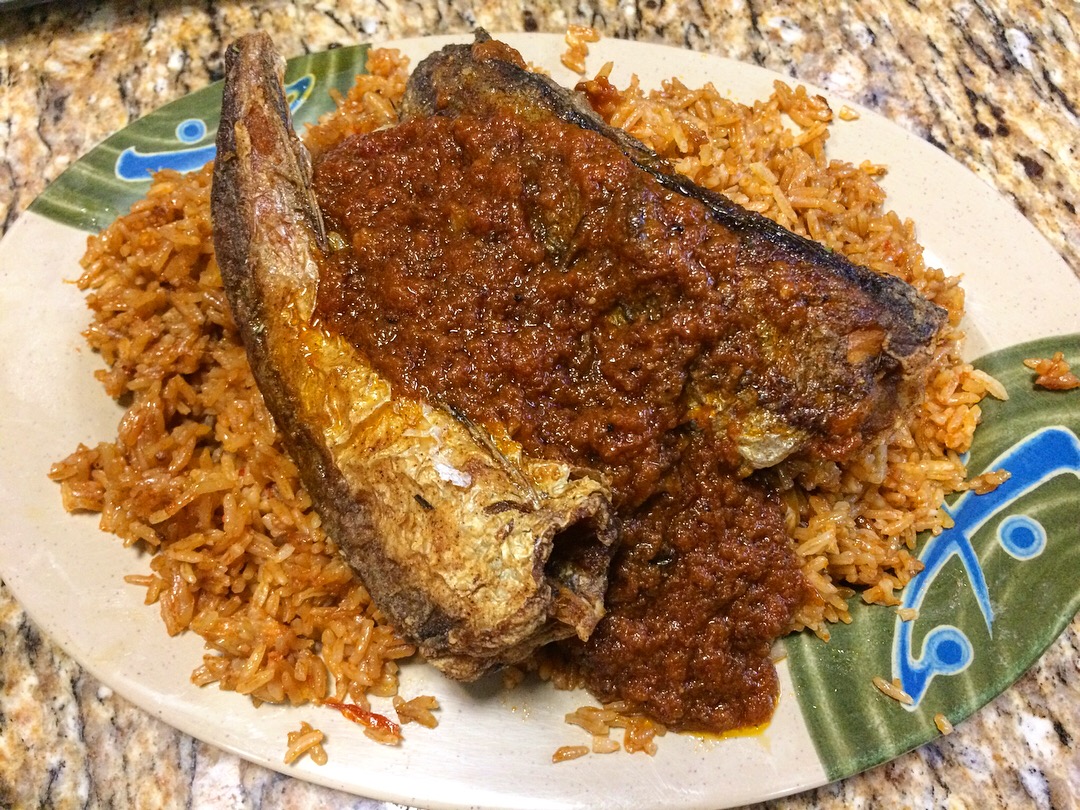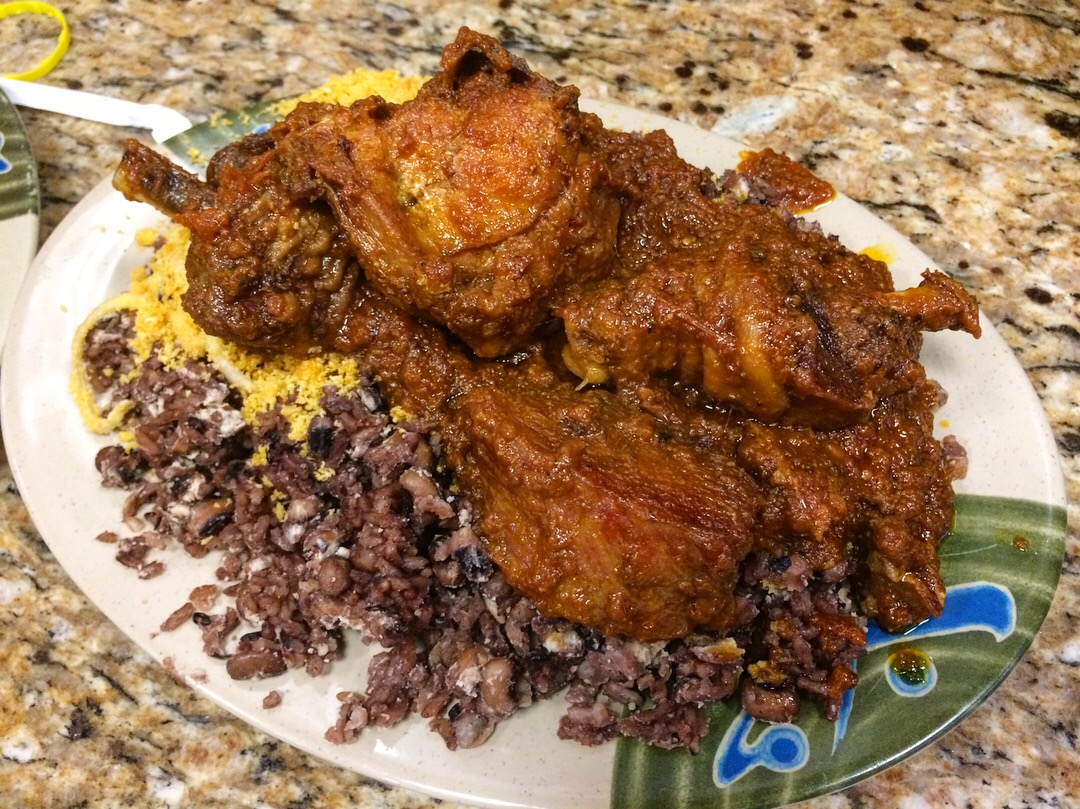 As part of a recent jaunt to Harlem, we visited Accra Restaurant, named for Ghana's capital. Senegalese food is a bit easier to find in this neighborhood, but we had set out for a Ghanaian lunch and this steamtable spot provided just what we were after. Alas, my photos of their savory okra and palm nut soups with fufu got lost in the sauce, but here are two dishes that we enjoyed equally well:
[1] Fried whiting with jollof rice. Our jollof rice, the widely celebrated and beloved tomato-based West African triumph and a source of both pride and dispute among African nations as to whose version is best, was perfectly delicious as was the whiting.
[2] Chicken with waakye. You may see variant spellings but the pronunciation is wah-chay (rhymes with watch-way) and it's Ghana's culinary claim to fame. Similar to West Indian rice and peas, it's made with rice and black eyed peas or cowpeas; the characteristic reddish-purplish-brown color can come from dried red sorghum leaves, millet leaves, or even baking soda. Love it!
Accra Restaurant is located at 2065 Adam Clayton Powell Jr Blvd, Manhattan.