Kwanzaa is the annual celebration of African-American heritage, unity, and culture; it begins on the day after Christmas and extends through January 1. The name Kwanzaa comes from the Swahili phrase "matunda ya kwanza" which means "first fruits" referencing the first fruits festivals in Southern Africa.
It's no secret that I'm a fan of the many and varied cuisines in Africa and over the years it has been my pleasure to write about some delicious meals I've had the good fortune to experience at numerous African restaurants. Some of you know that I also enjoy cooking these cuisines at home; I make no claim to any expertise or authenticity in these West African dishes, but I was happy with the way they turned out so I'm sharing some here, virtually, with you.
(Click on any image to view it in high resolution.)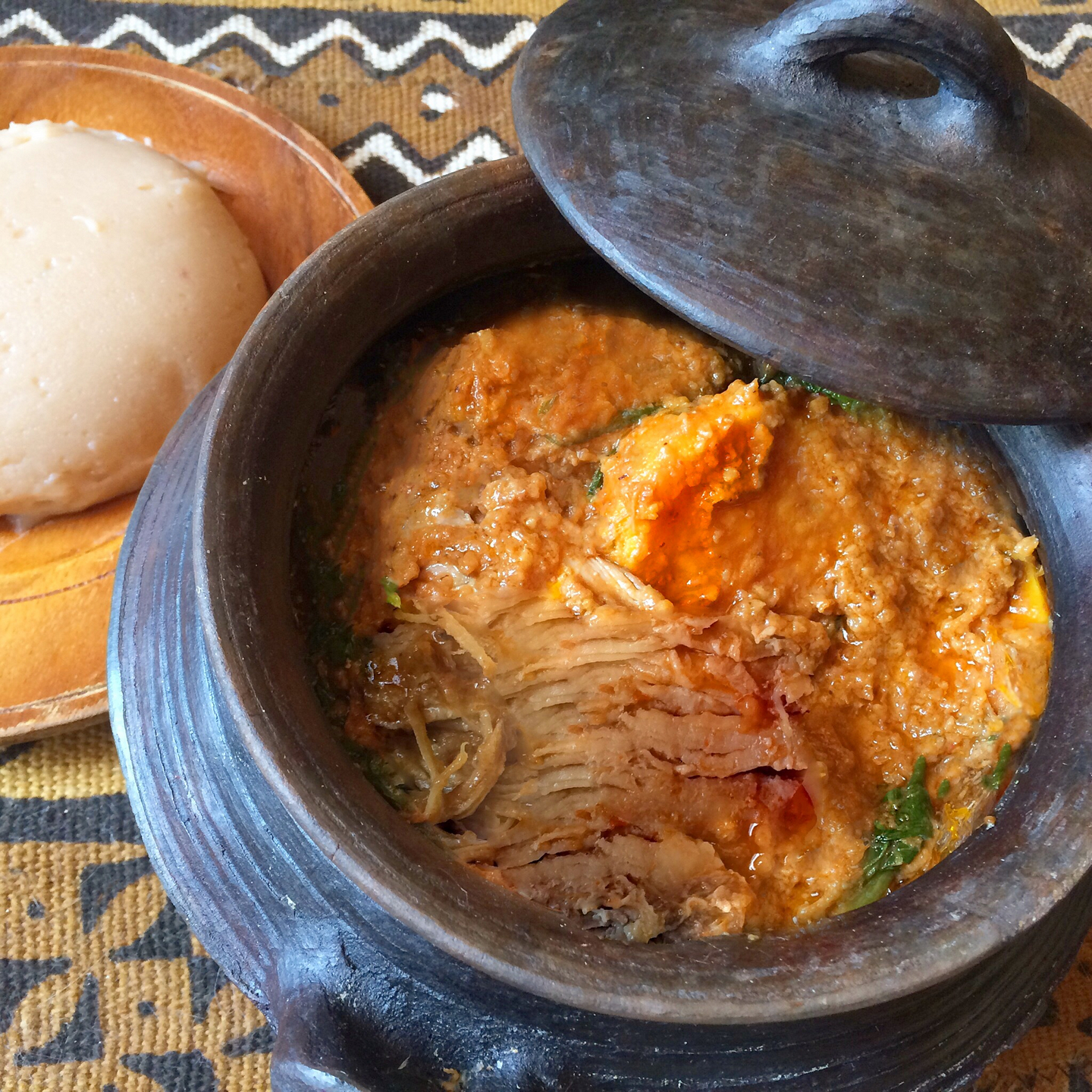 Groundnut Stew, also known as peanut stew, maafe, sauce d'arachide, and other handles depending upon its country of origin. This version started with a base of onions, canned tomatoes, and chilies, garlic and fresh ginger, then some chicken stock and spices including soumbala (ground néré seeds), with the addition of creamy natural peanut butter and ground peanuts, sweet potatoes and leafy greens. Pounded cocoyam (aka malanga) on the side.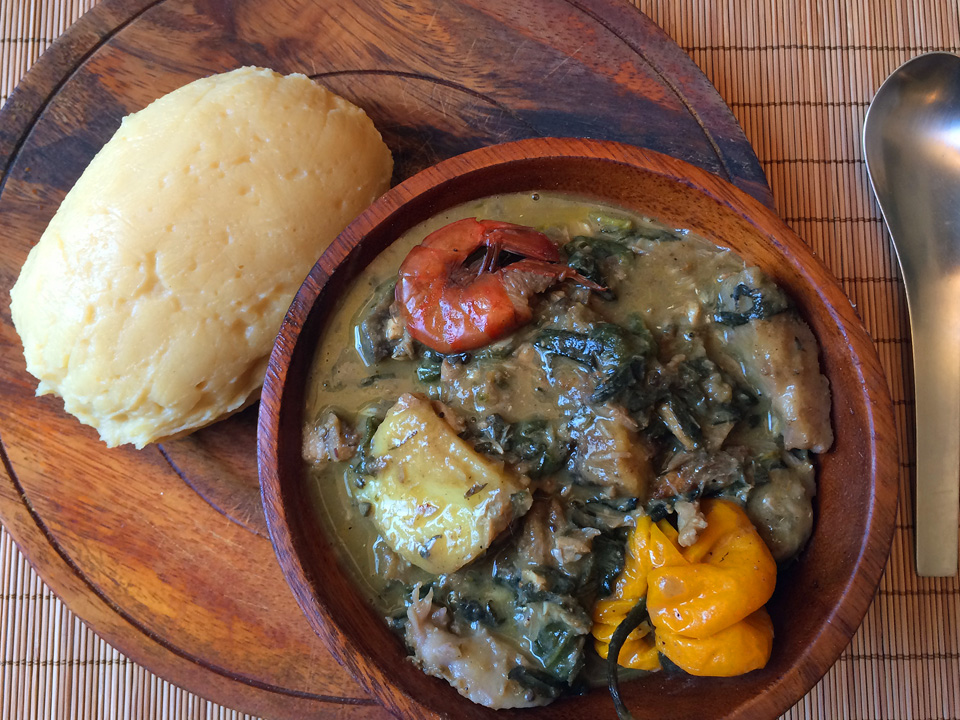 Fish and Yam Soup. Fresh red snapper, stockfish, smoked bonga fish, dried prawns, crayfish powder, two kinds of yam, potato leaf, water leaf, and a fistful of spices. Fufu, plantain this time, at the ready.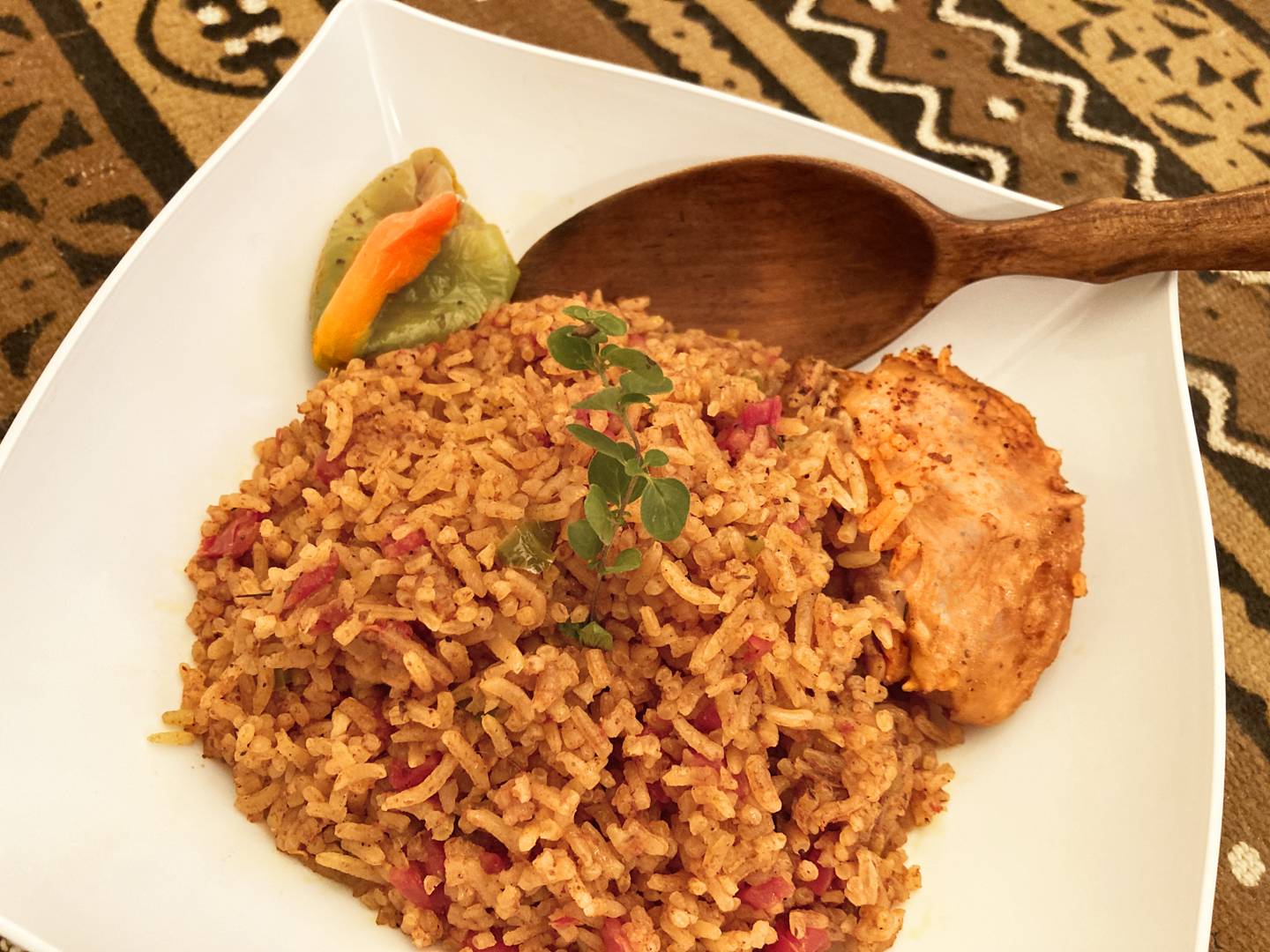 Jollof Rice. A playful rivalry endures between Ghanaian and Nigerian recipes over this popular dish and I'm not getting in the middle of it! This one is closer to a Ghanaian version in that it uses jasmine rice as opposed to the long-grain rice found in Nigerian kitchens. There's a base of tomatoes, onion, green peppers, ginger and garlic, and the seasoning I used this time (it's not set in stone) contains Maggi cubes, Jamaican curry powder, star anise, smoked paprika, soumbala, pepper soup spice blend, and a touch of shito (hot pepper sauce) among others. That's a green, yellow, and orange Scotch bonnet pepper in the corner and a smoked turkey tail on the side.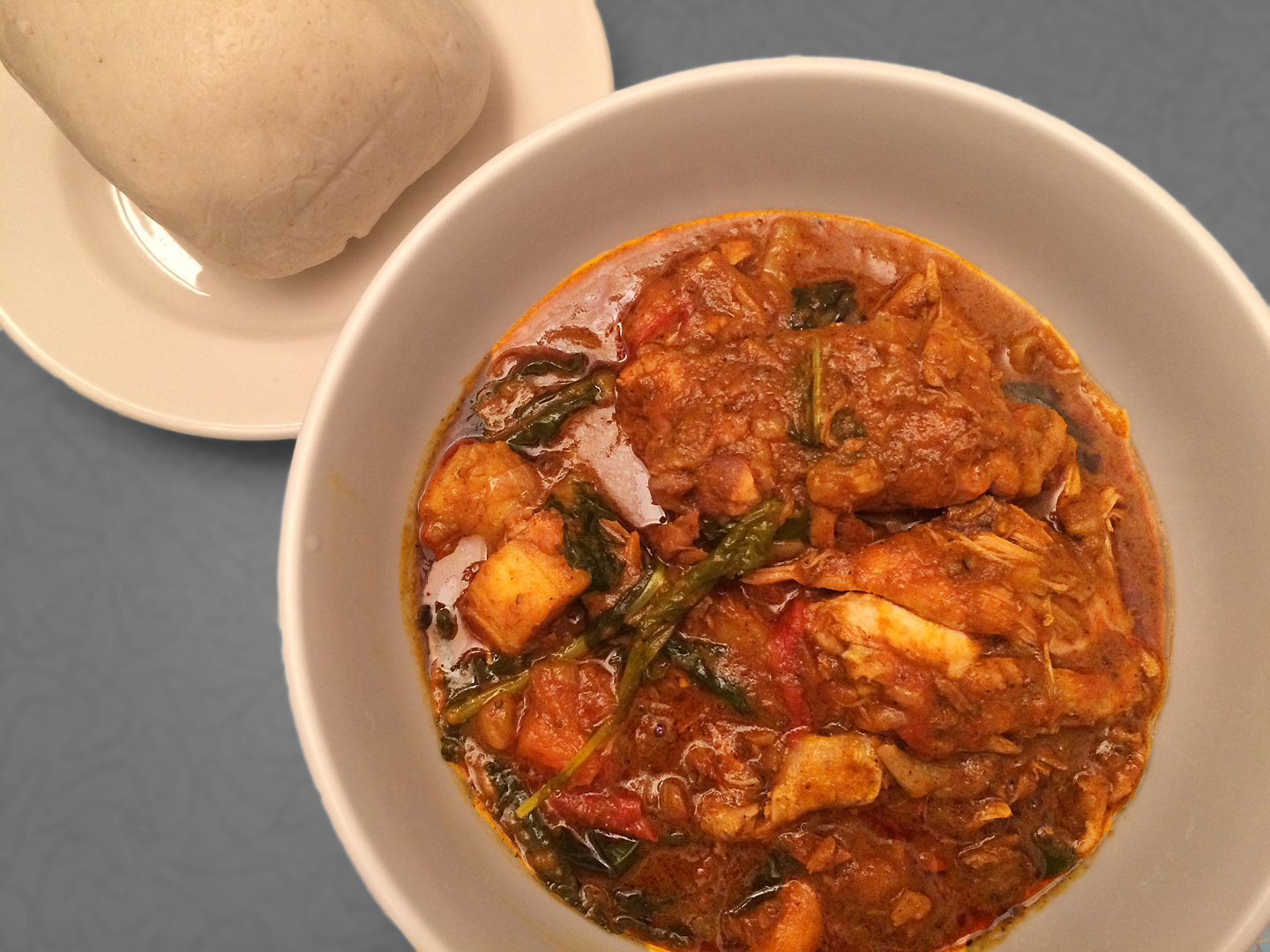 Palmnut Cream Stew. My rendition with chicken, smoked dried fish, squash, plantain, tomato and kale, fufu to make it complete.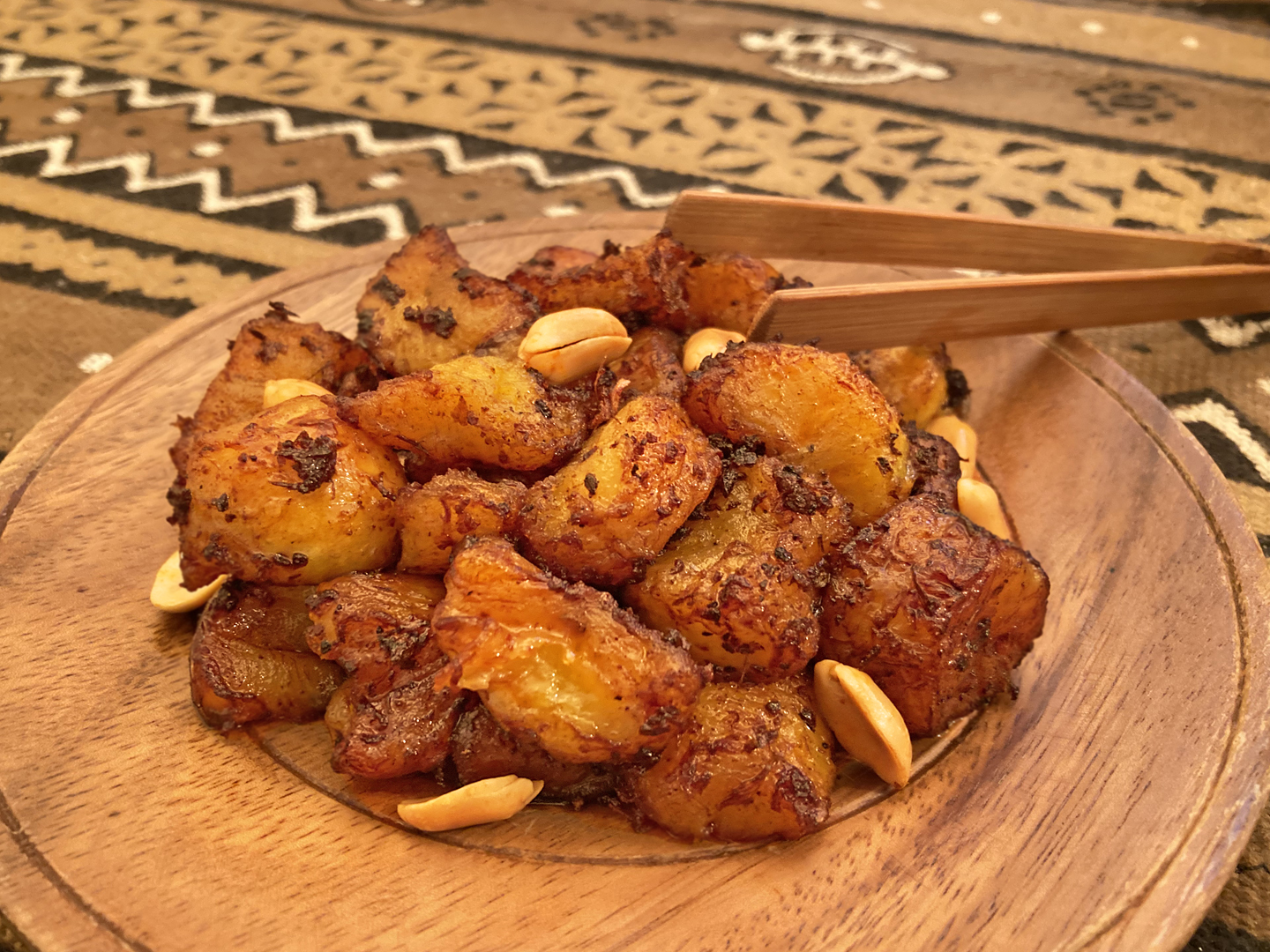 Kelewele. Spicy, fried ripe plantains with a toss of peanuts for some crunch. Every country in West Africa has its own recipe, of course!

Thiakry. A sweet dessert made from millet. My spin on it contains swirls of baobab with peanut crème (which itself is the basis for another dessert called Ngalakh).


Joyful Kwanzaa!