Instagram Post 5/13/2019
(Click on any image to view it in high resolution.)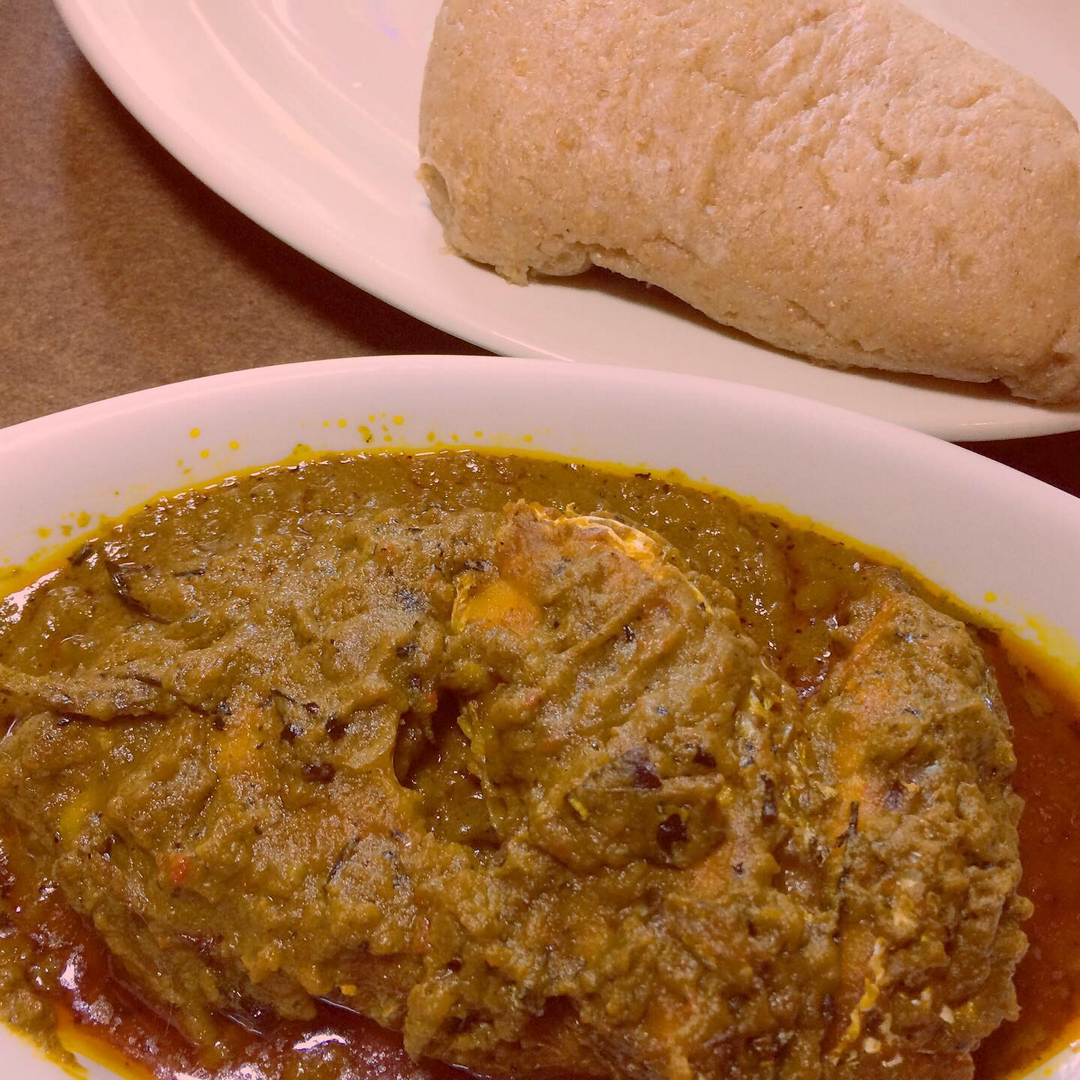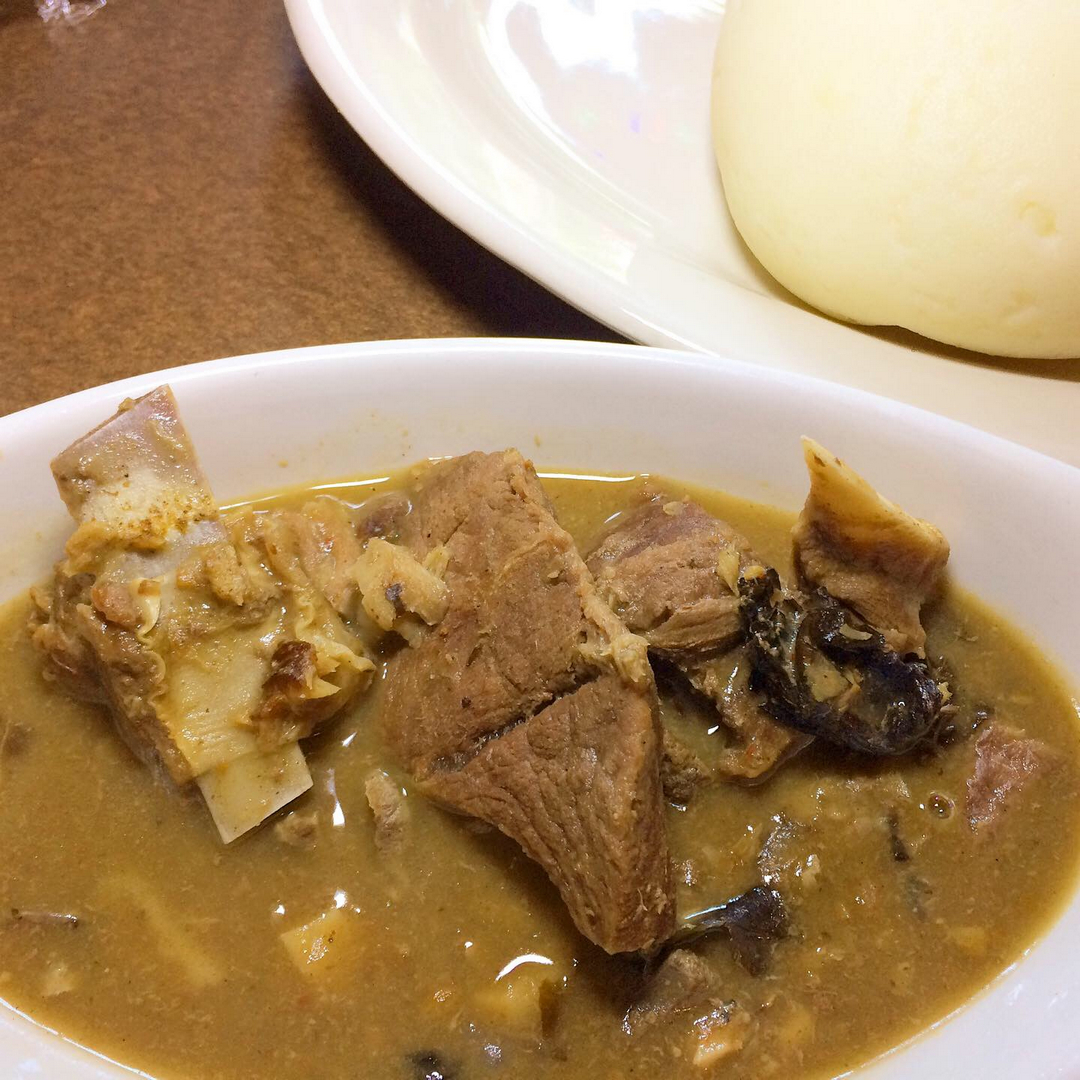 Given what I do, people often ask me what my favorite restaurant is; the answer is "any place where the food was so good that I need to go back and try everything else on the menu." That was the case with Hills Kitchen in Bushwick. My dining buddy contacted me a few days ago and we met at their location, 252 Knickerbocker Ave in Brooklyn. We shared only two dishes that day but I can recommend both enthusiastically.
Keep in mind that in West African cuisine, the words soup, stew, and sauce are often used interchangeably. This one is Banga, also known as Ofe Akwu, based on the palm nut/palm fruit, a tasty ingredient that figures into a number of Nigerian sauces. We ordered ours with fish, specifically croaker, which was excellent. West African stews are incomplete without some kind of starch, sometimes called a "swallow"; that's what turns these sauces, soups and stews into a meal. You pinch off a bit, dip it into the delectable soup, and enjoy – really hands-on cuisine! Our choice for this dish was identified only as "wheat" and it was a perfect complement.
Next up was White Soup, also known as Nsala, which was tender, flavorful goat meat in an accessible, lightly seasoned, thin sauce. My understanding is that this is one of the few Nigerian soups made without palm oil so it was distinct from our Banga; we chose pounded yam for our swallow, itself a gentle, comforting accompaniment, hence another good match.
Hills Kitchen has been open for a little over two months. I intend to go back soon – hope to see you there!