Instagram Post 11/18/2019
If you like West African cuisine but can't decide between Nigerian and Ghanaian food, you might consider EazyLife Restaurant & Lounge, 1300 East 222nd St. in Eastchester, Bronx, where two chefs are in residence, one from each nation. (Incidentally, the dual arrangement insinuates a round of dueling jollofs since the two rice recipes are markedly distinctive.)
(Click on any image to view it in high resolution.)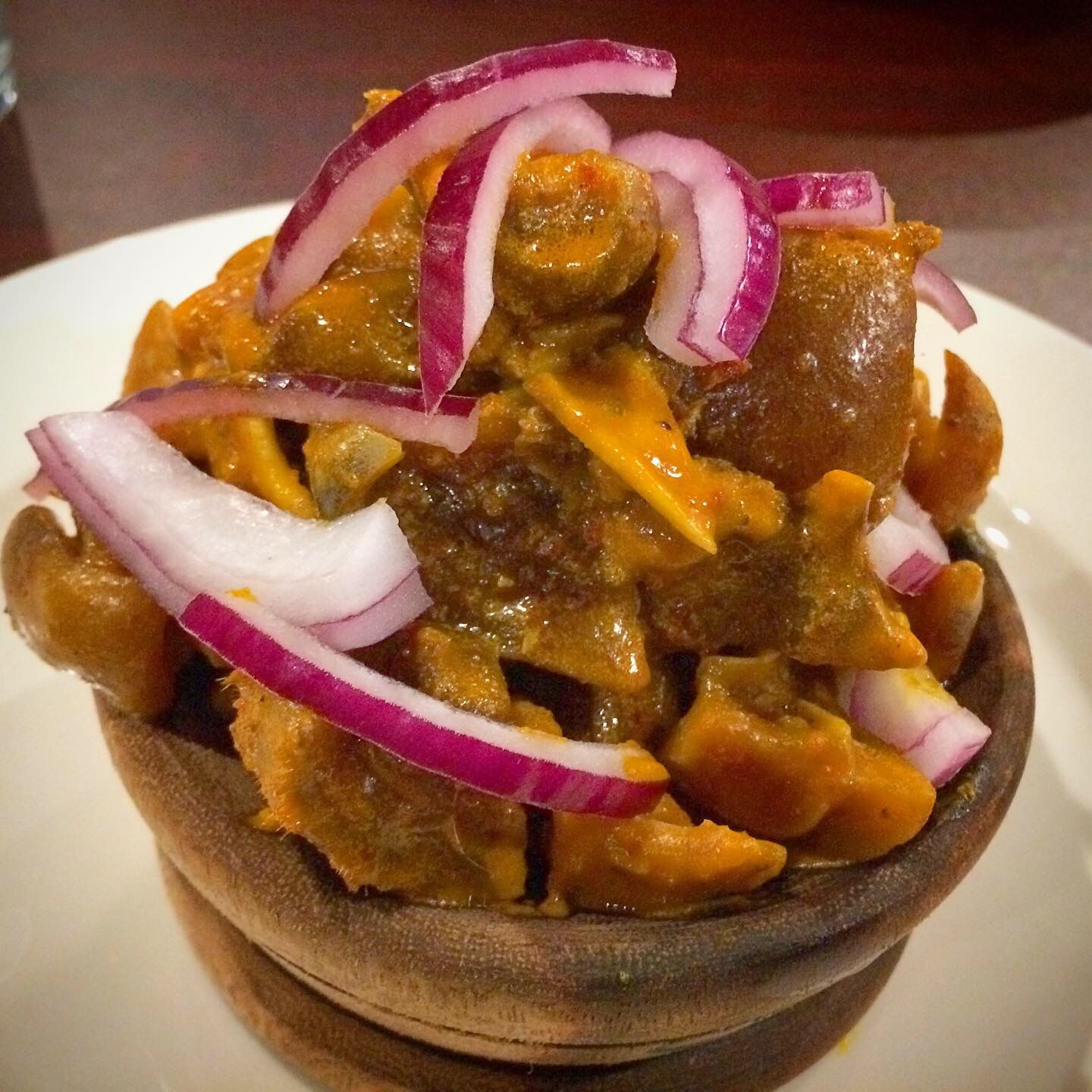 Our appetizer was Nigerian Isi Ewu, goat head sautéed in "native sauce" as the menu described it. Of course, the texture and flavor of goat head are unlike goat meat from further down the carcass; more like goat skin, these nubs are chewy and benefit from the spicy sauce and spears of red onion that accompany them.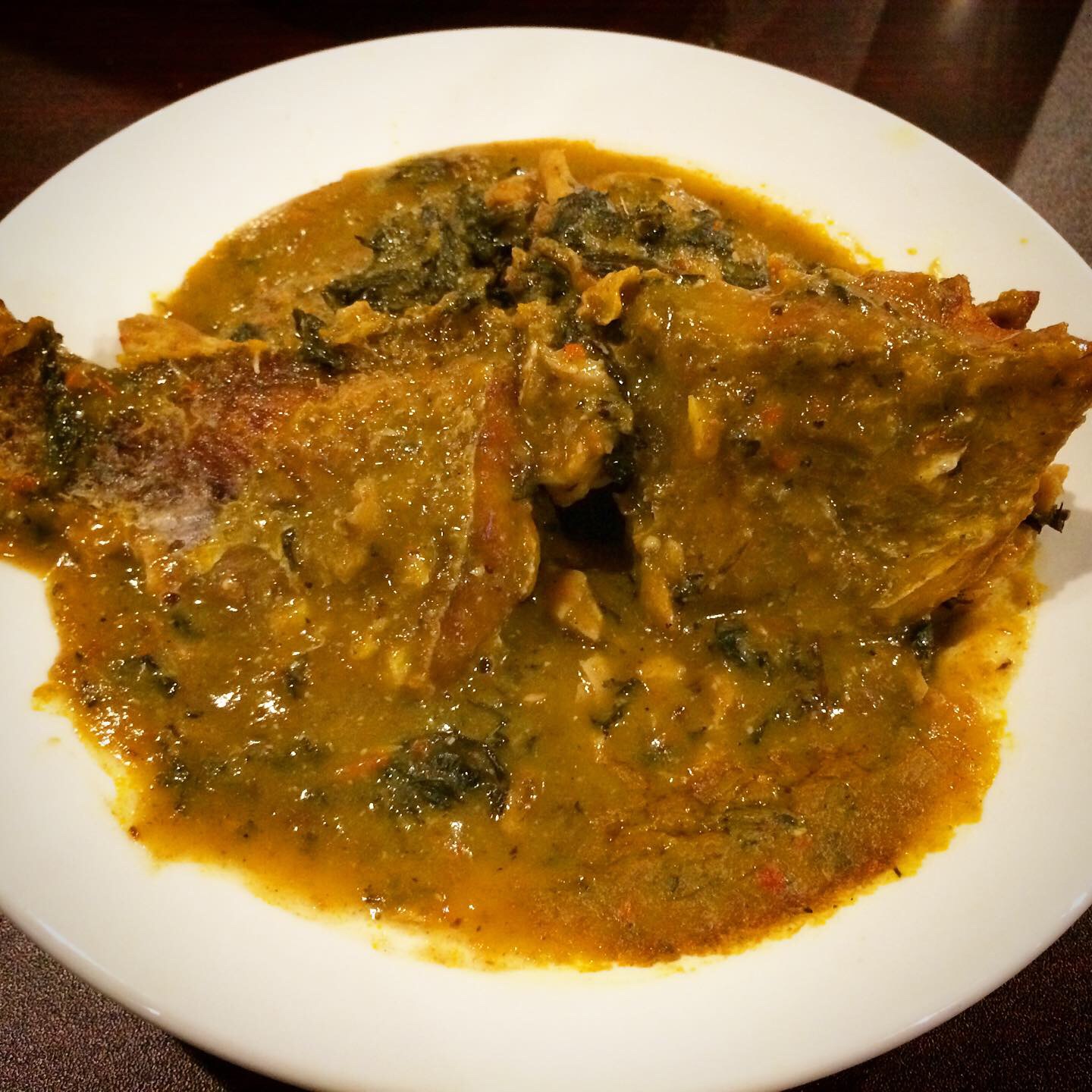 Keeping with the Nigerian theme, this entrée is Bitter Leaf Black Soup. Bitter, yes, but in a good way, with a satisfying spicy kick. Croaker was the fish of choice in the starring role.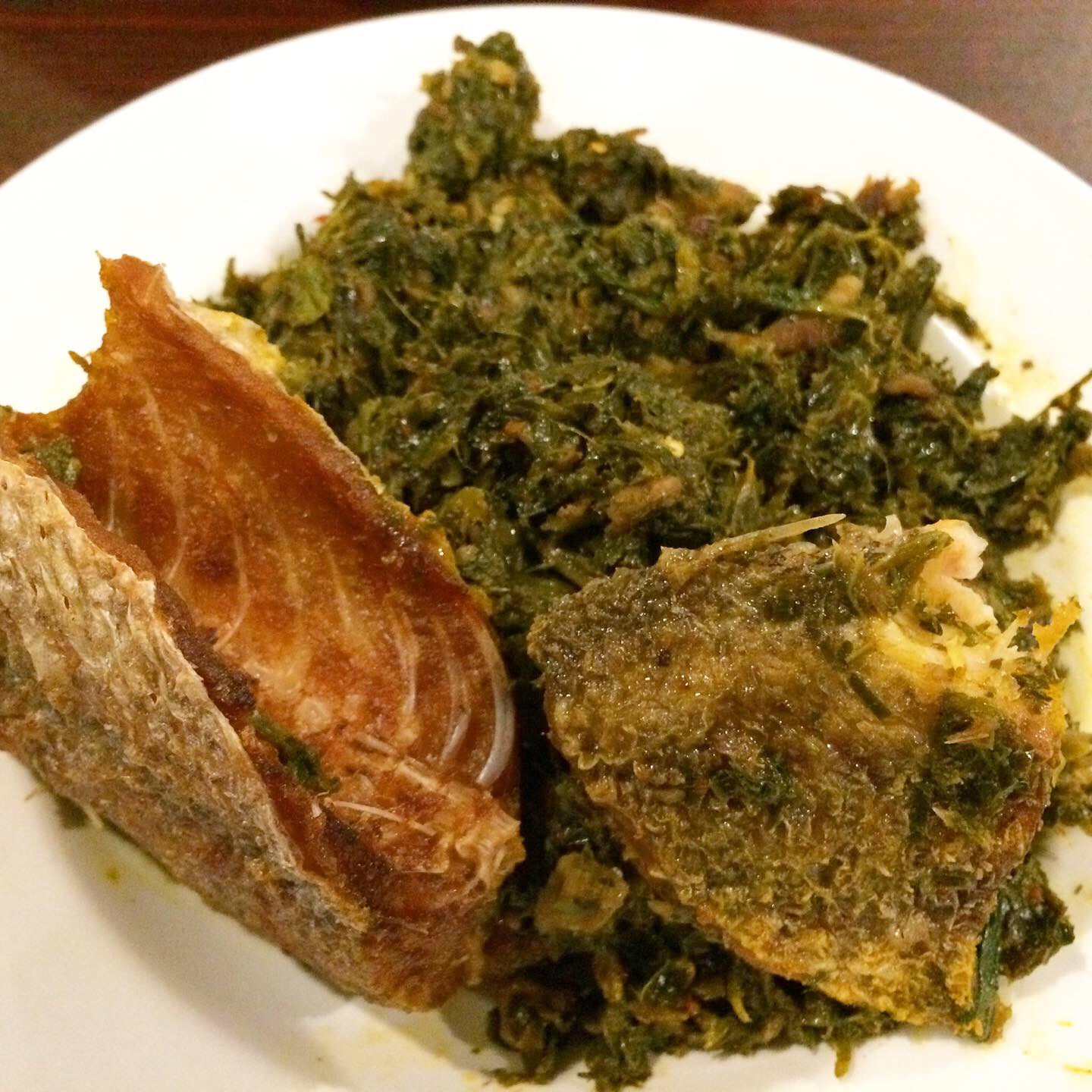 Afang Soup was less a soup or sauce and more along the dry stew <-> chopped leafy vegetable continuum. Made from afang (aka okazi) leaves, sometimes with the addition of spinach, cooked down with palm oil and dried fish, it had a medium spice level. More croaker alongside. Our starchy fufus (aka swallows) that day, not pictured, were amala and the more neutral pounded yam.