Welcome Fellow Instagrammer!
And thank you for clicking the link in my IG profile.
This page works in two ways:
1. If you're here to check out ethnojunkie.com, a single click on the logo at the top of this (or any) page will whisk you off to my homepage or you can click Ethnojunkets in the top nav to learn about my food tours.
2. If you're here to read the Complete and Uncut version of a post that there just wasn't enough room for on Instagram, this page will serve as an index:

They're organized in chronological order starting with the most recent. For each post, there are thumbnails of the photos you saw on IG along with some of the opening text. Just click the link to read the full (and much better 😉) version here on ethnojunkie.com. If you'd like to prowl around a bit more, click on the logo at the top of any page to navigate to my homepage.
---
Instagram Post 8/10/2022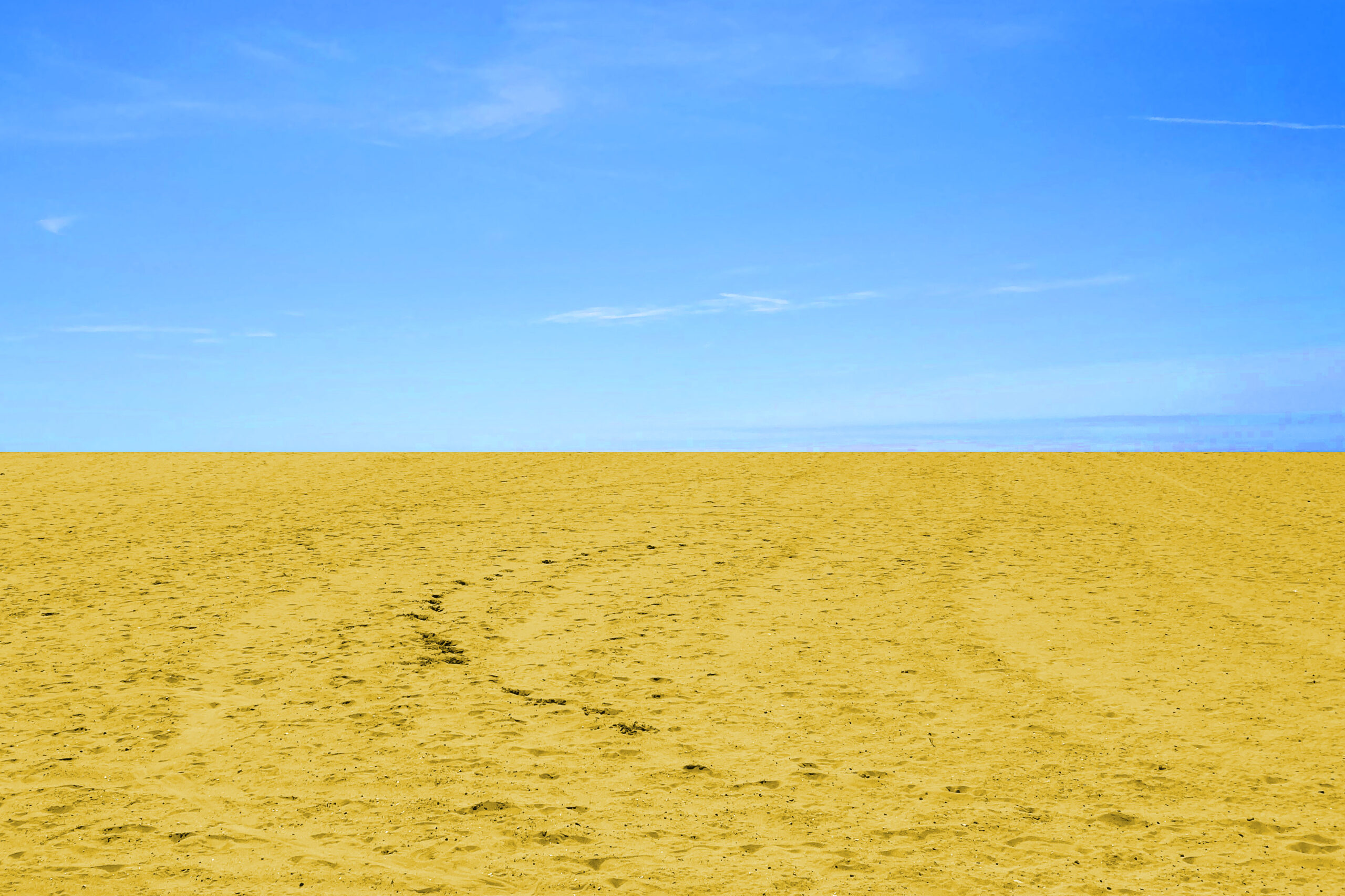 I've created a new section on my website that highlights the cuisine of Ukraine. It begins like this:
.
.
.
Odessa is a port city on the Black Sea in southern Ukraine. It is a popular tourist destination known for its beautiful beaches and charming 19th-century architecture.
In the latter half of the last century, many Odessites who emigrated to the US came to Brooklyn's Brighton Beach neighborhood, now known as "Little Odessa". I took this photograph on that beach – and tweaked the colors, just a bit….
Click here to read Ukraine. (You can always visit as it grows by selecting Stories -> Ukraine in the top navigation bar.) Дякую!
---
Instagram Post 7/1/2022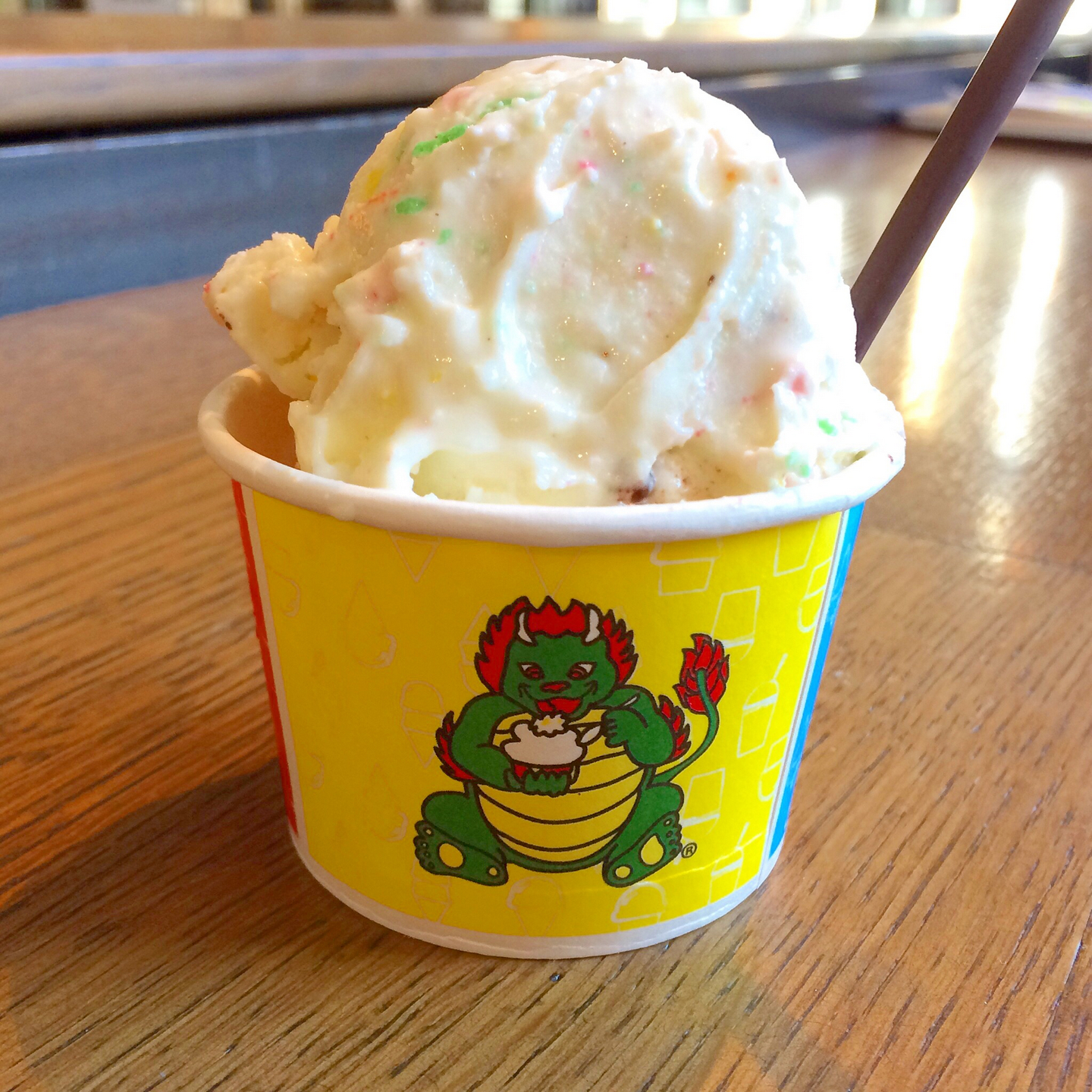 July is National Ice Cream Month, and I annually update my epic post about ethnic pops (with a little storytelling thrown in for good measure). It's everything you always wanted to know about international ice cream all in one place.
The story began here….
Click here to read July is National Ice Cream Month: Celebrate Globally!
---
Instagram Post 6/10/2022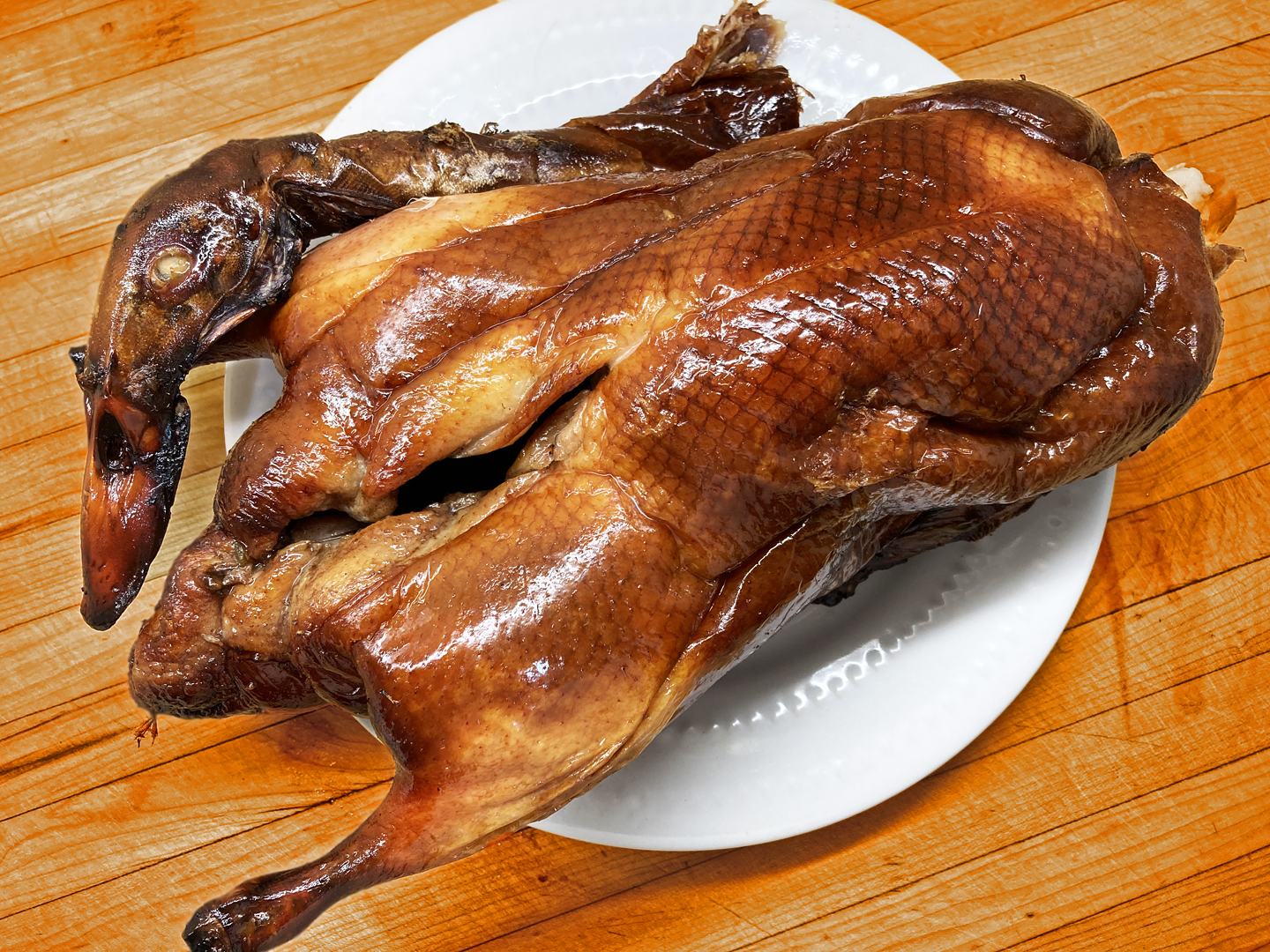 …in which I reveal what I do with a whole Chinese roasted duck….
Click here to read Faking Peking Duck.
---
Instagram Post 4/22/2022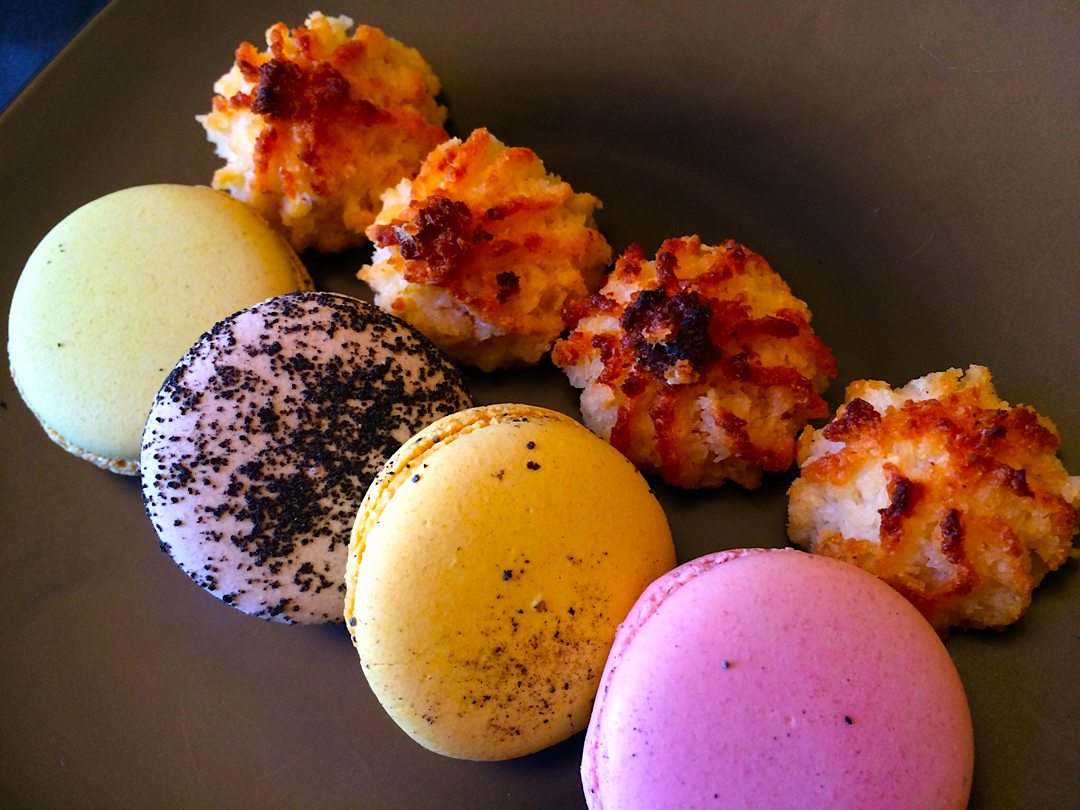 Passover is still upon us and folks are enjoying a special traditional holiday treat, the macaroon. Or is it a macaron? There seems to be some confusion regarding these two very dissimilar cookies with very similar names, but oh, what a difference an O makes.
Let's get the pronunciations out of the way first: macaroon rhymes with "black balloon" and if you honk the final syllable of macaron through your nez, you'll nail the proper French pronunciation of that one. But is this just some culinary coincidence?
Read about these sweet confections and learn why there's a conflation conflagration….
Click here to read Macaroons and Macarons: So Close and Yet So Far.
---
Instagram Post 3/21/2022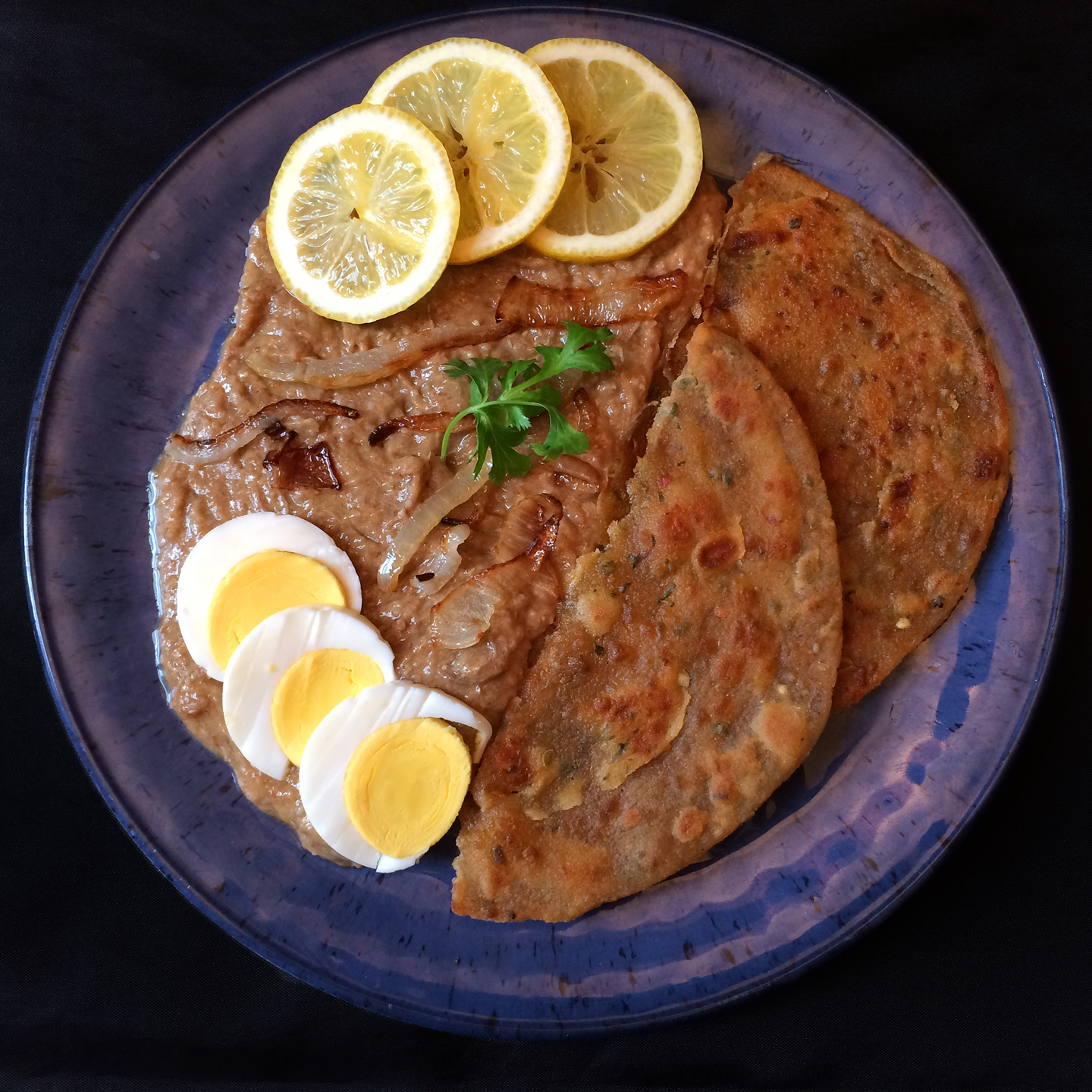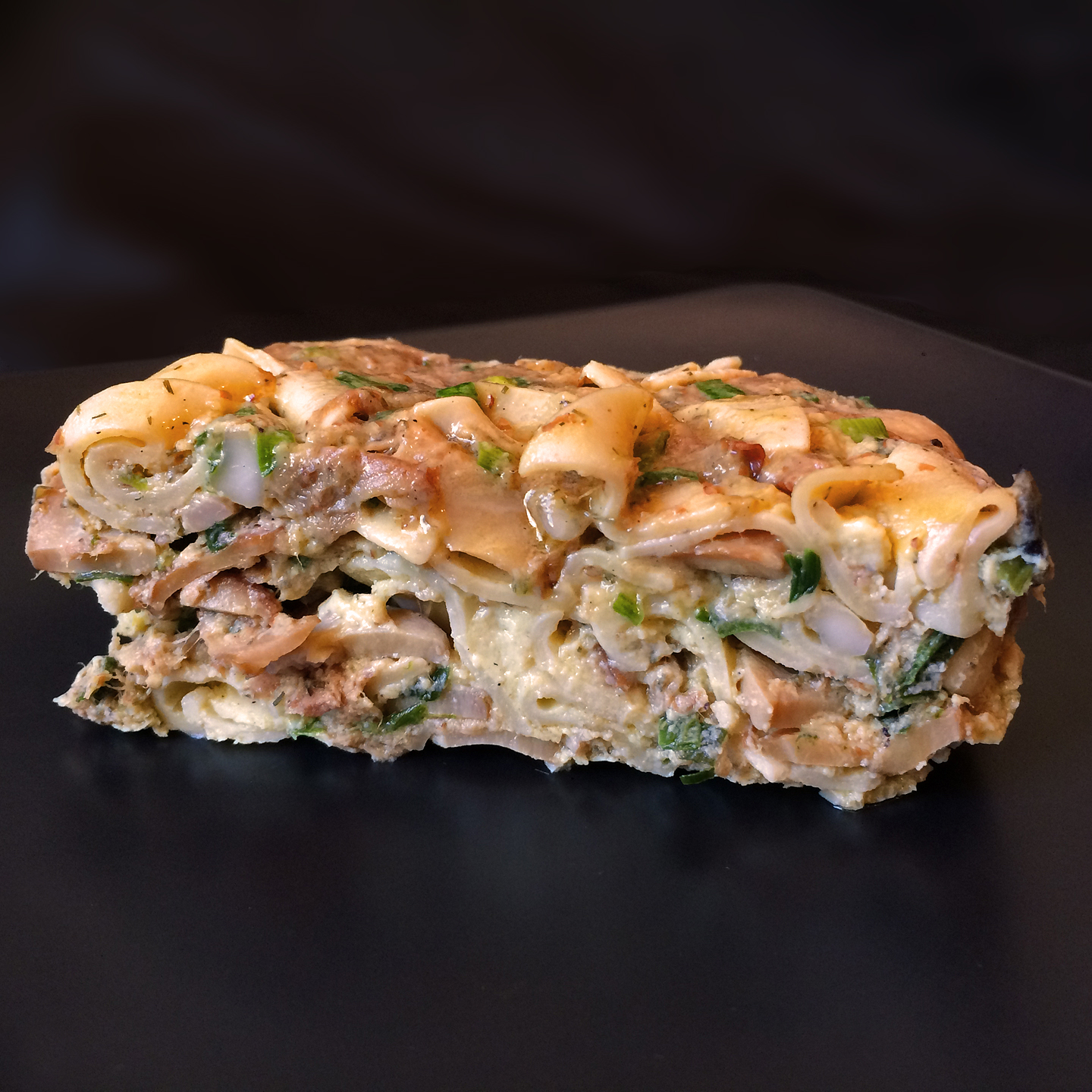 Yesterday, I published a post about Nowruz, the Persian New Year, and fesenjan. But the vernal equinox is heralded as the first day of the new year by more than 300 million people worldwide, particularly in countries along the Silk Routes including Iraq, India, Pakistan, Turkey, Central Asia, and others. As a matter of fact, in 2010, the United Nations officially proclaimed March 21 to be the International Day of Nowruz. And of course, every culture has its own unique dishes to celebrate the occasion….
---
Instagram Post 2/1/2022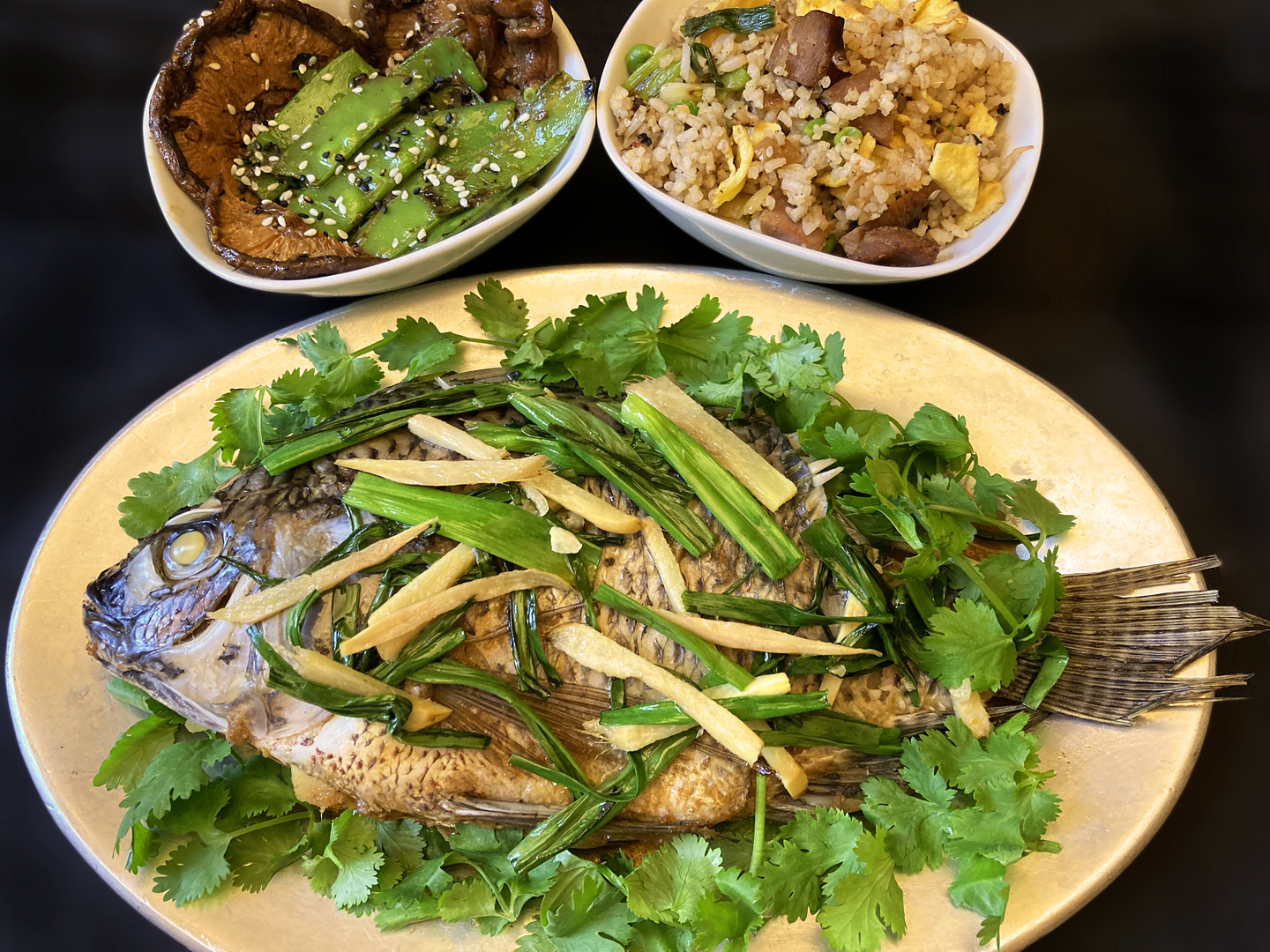 The two-week long Chinese celebration of the Lunar New Year begins today – it's 4720, the Year of the Tiger. The Tiger is known for his strength, bravery, and particularly his ability to purge evil – and if ever we needed that specific set of superpowers, it's now….
Click here to read The Case of the Uncrackable Case.
---
Instagram Post 1/14/2022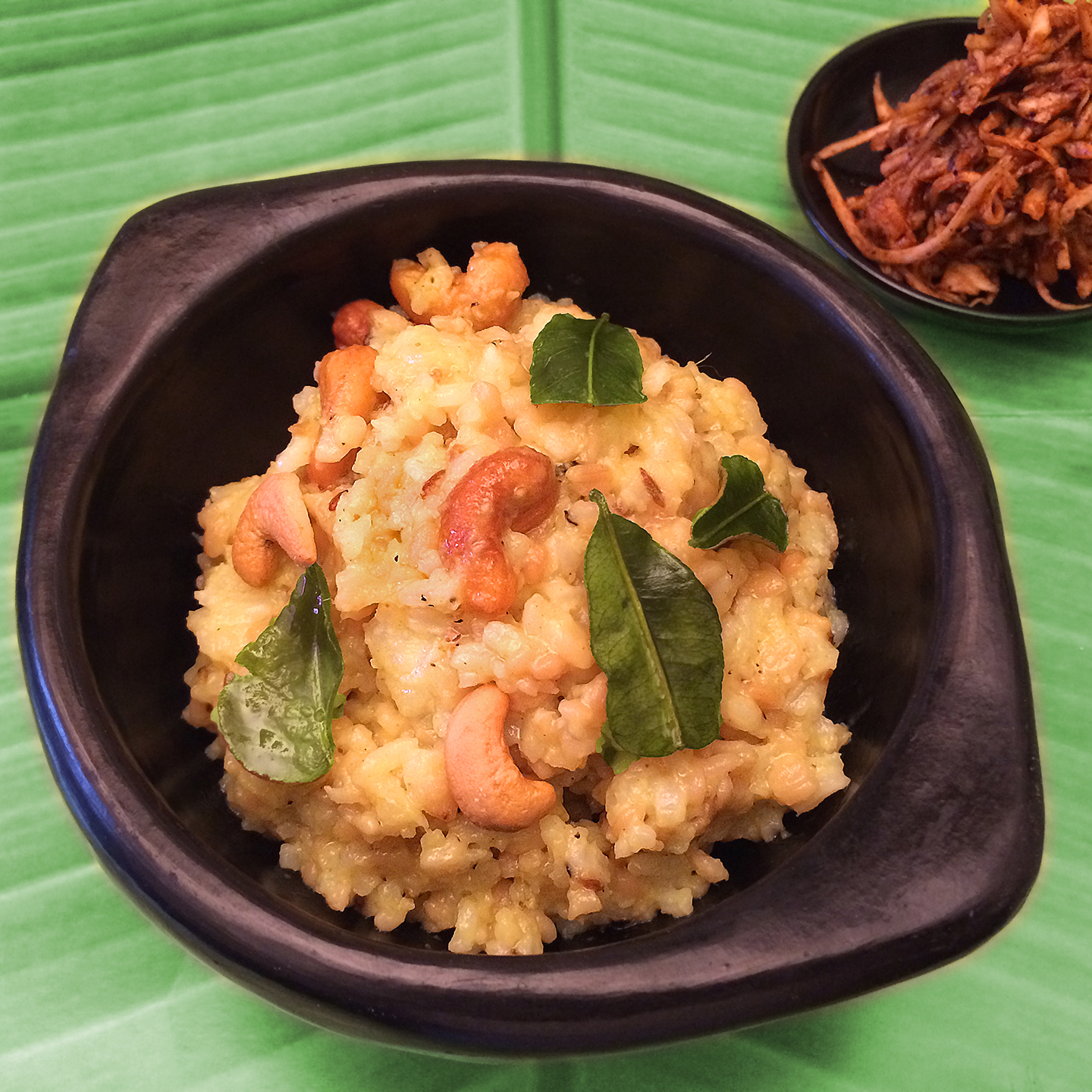 Pongal, the holiday, is a four day long harvest festival occurring around mid-January (on the 14th this year) that is observed primarily in the South Indian state of Tamil Nadu but like most spiritual anniversaries can't really be confined to a specific geographical area, diasporas being what they are….
---
Instagram Post 1/07/2022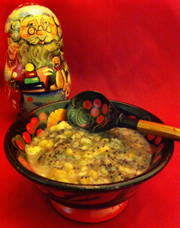 I was having a conversation with a friend just the other day. "The holidays are over," she sighed. "No more excuses to procrastinate."
"Don't be so sure," I countered. "Remember, you're talking to the Equal Opportunity Celebrant." So I pointed her to a story that I had written long ago. Precisely the story I'm pointing you to right now….
Click here to read From Russia, with Plov.
---
Instagram Post 12/24/2021


Behold the Rumpumpumpom, my custom Christmas cocktail. You might be curious about how this bespoke cocktail came by its name – and thereby hangs a tale of a different stripe. It involves a poignant story and a recipe of sorts, but it doesn't quite fit on Instagram. Sort of like me, as I reflect on it….
Click here to read Rumpumpumpom – A Christmas Cocktail (2021)
---
Instagram Post 12/16/2021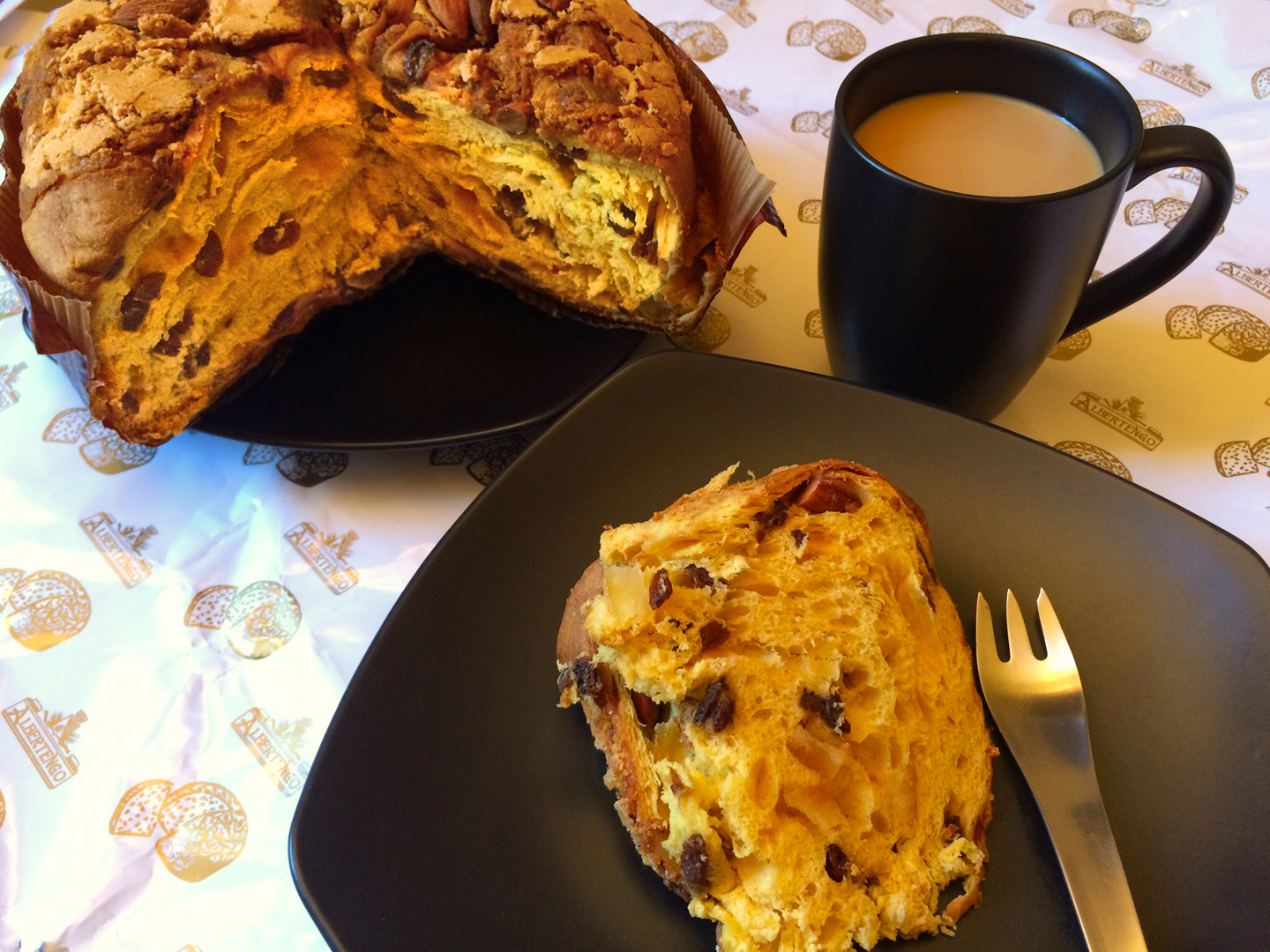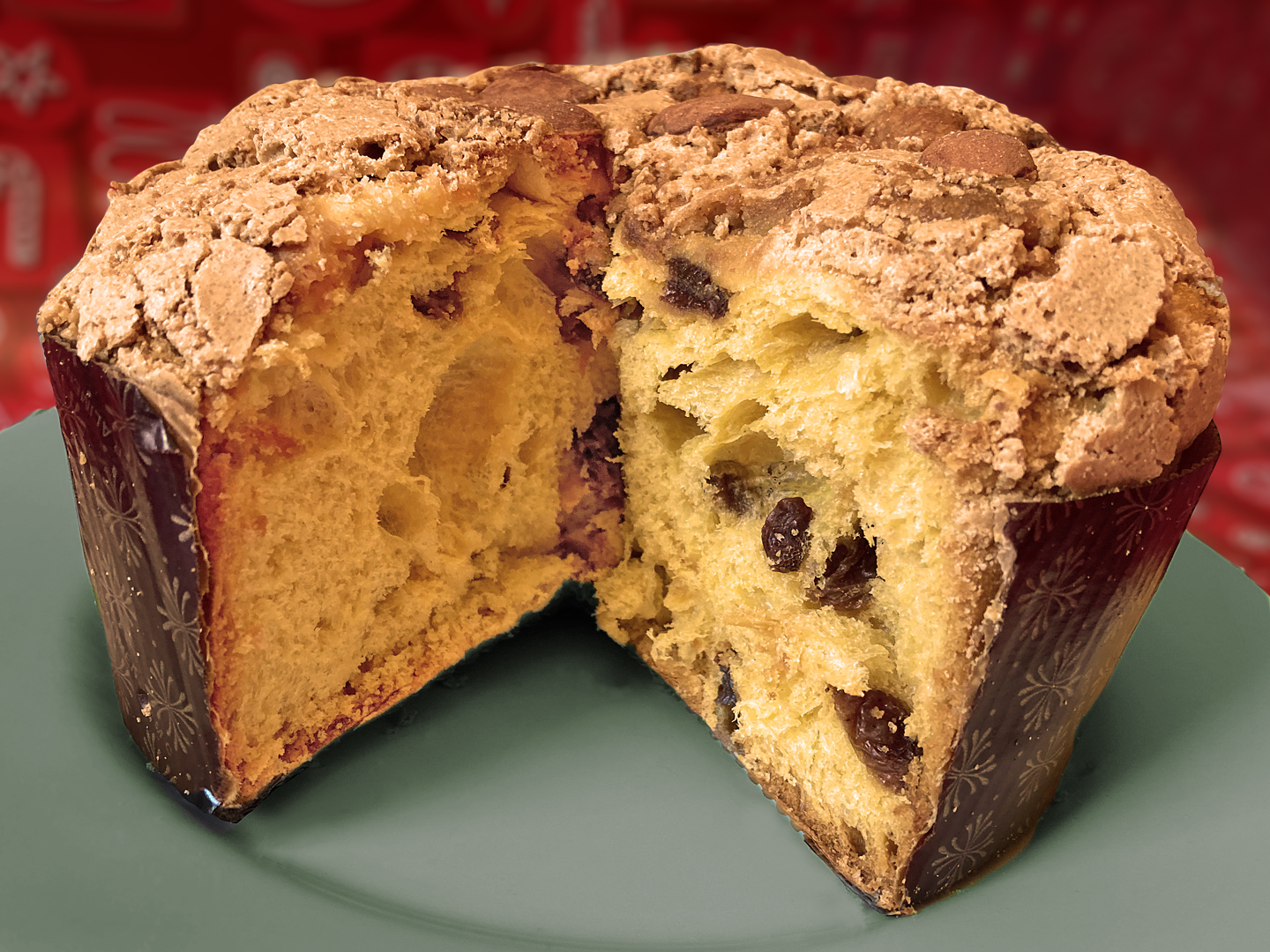 I update my Panettone story annually; here's a part of this year's supplement:
As I write this, we're still in the throes of the COVID-19 pandemic accompanied by its subsequent supply-chain issues, extended shipping times, inventory shortages, and inflation. Amazon is offering my two favorite imported 2.2 pound panettoni for $48 and $71 each. Nope, not this year….
Click here to read Panettone! Pannetone! Pannettone!
---
Instagram Post 11/20/2021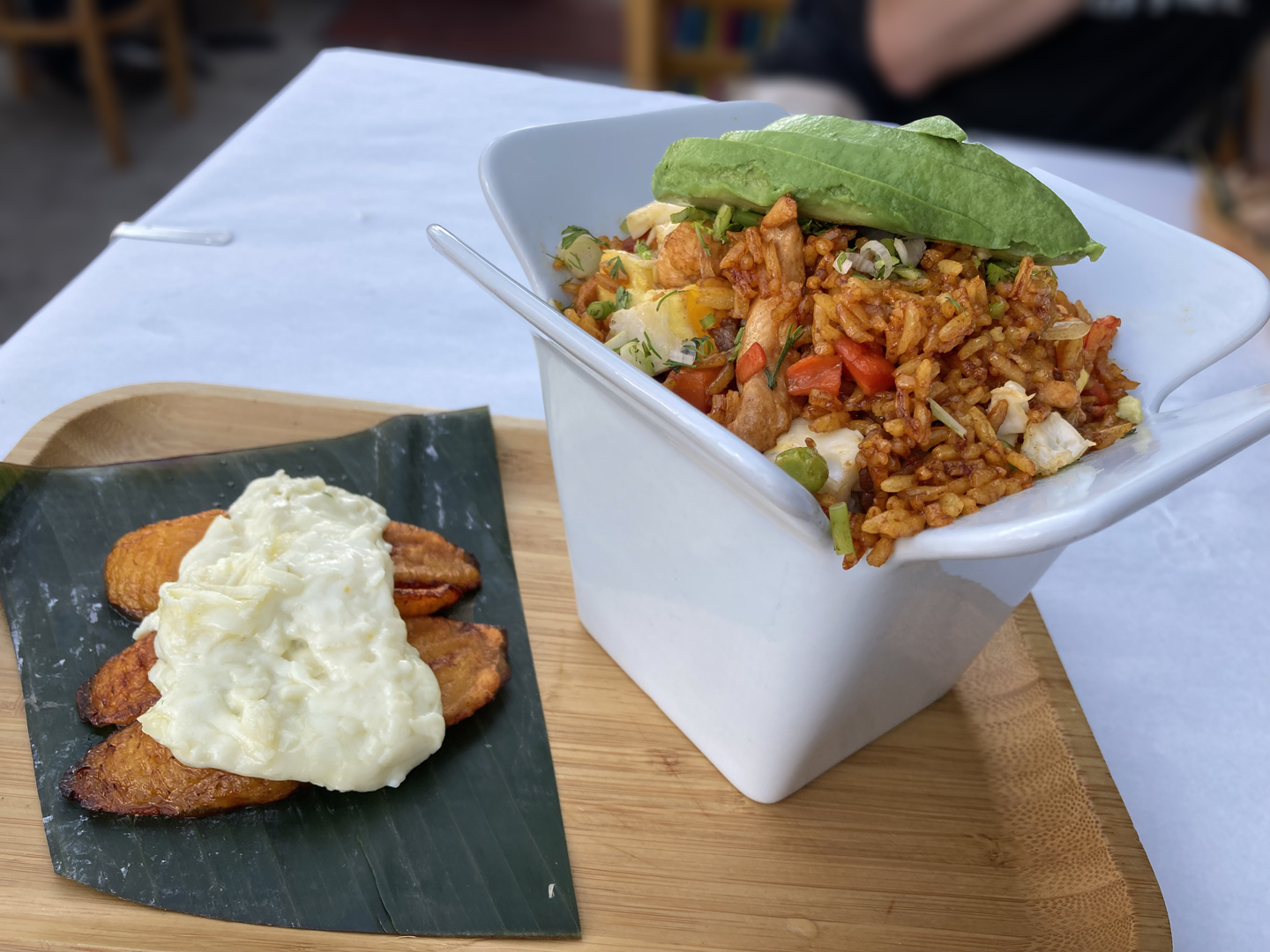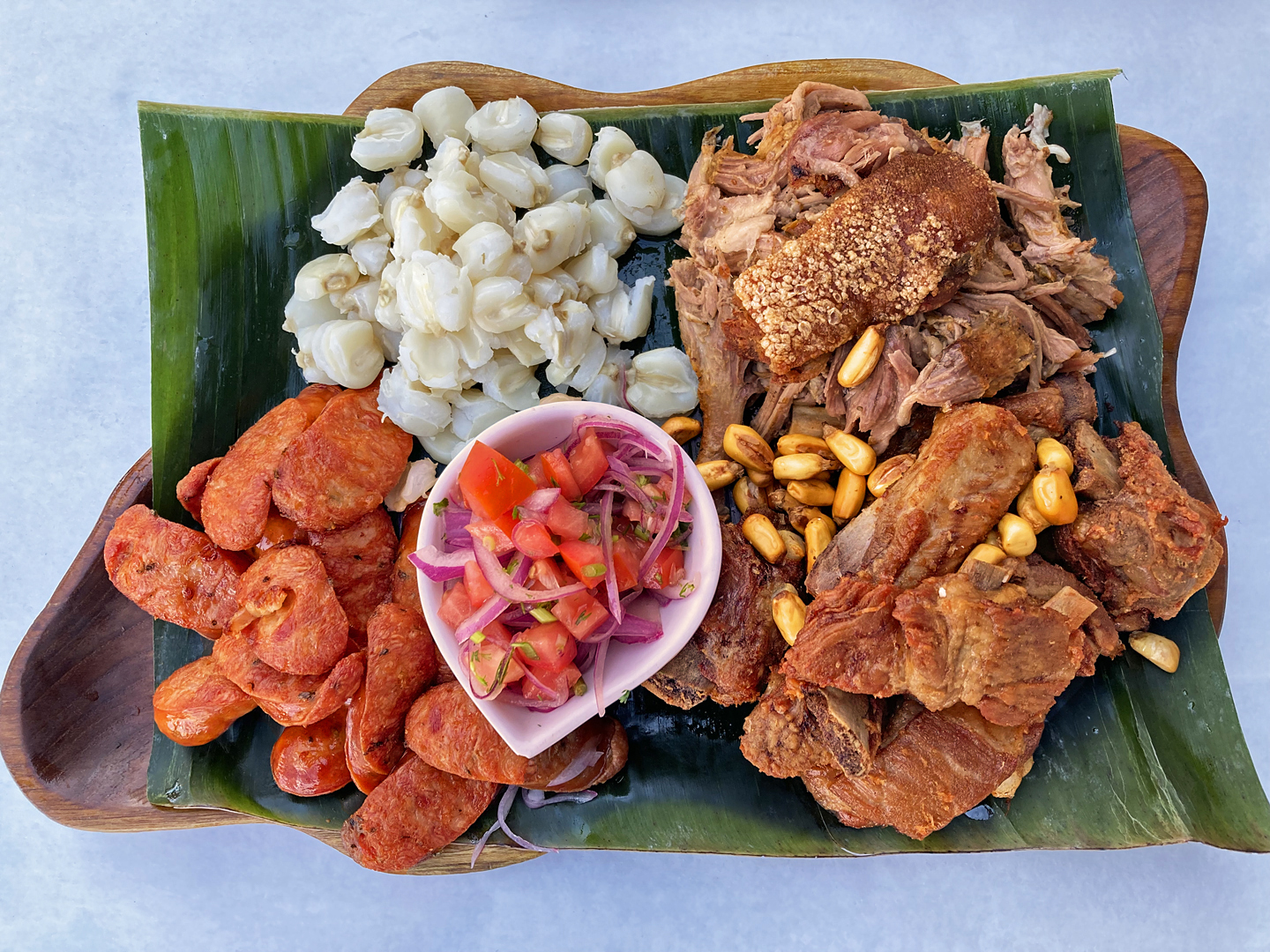 Maybe it was because on that day I had eaten less than I should have and walked farther than I should have carrying more than I should have on less sleep than I should have gotten the night before.
But it was a little surreal – like a scene in a French New Wave film from the late 50s, underscored with that quaint, quirky, quintessentially European music that telegraphs an atmosphere of utter happiness and convivial hyperfamiliarity, music that gets louder just before everything starts to get strange….
Click here to read Leticia's Ecuadorian Restaurant.
---
Dear Friends:
I can no longer keep this to myself. I am an addict, hooked on mithai. What's that? You don't know about mithai? Mithai are Indian sweets and since Diwali, the Hindu Festival of Lights, is upon us, I can think of no better time than now to tell you my tale. So gather round your diyas and click here to read Indian Sweets 101: Meeting Mithai.
---