Instagram Post 7/26/2019
(Click on any image to view it in high resolution.)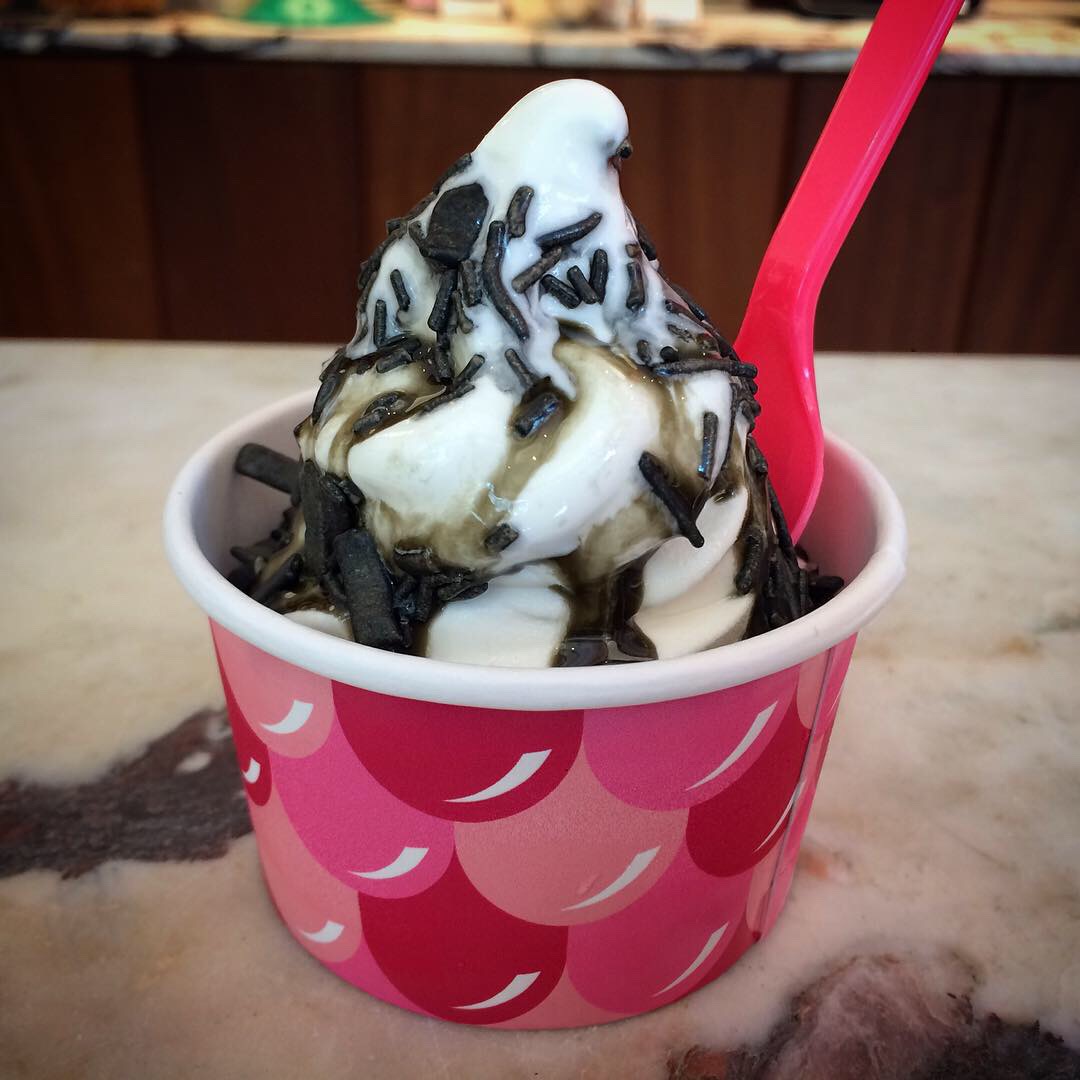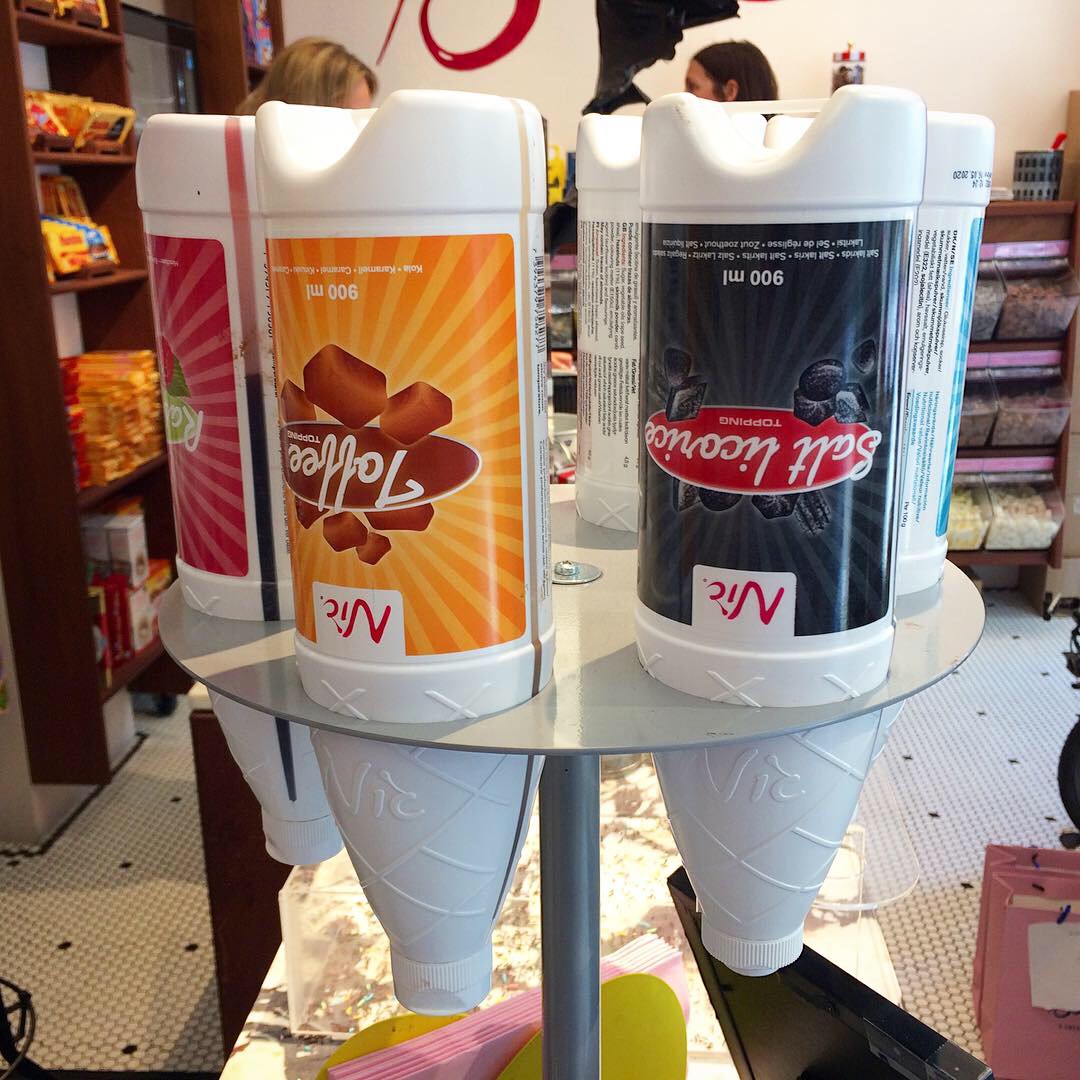 I wrote about Bon Bon, 130 Allen Street in Manhattan, over a year ago, and I'm pleased to report that this Swedish candy shop is still going strong. In addition to sweet treats in a rainbow array of colors, flavors, and textures, they sell world famous Swedish salty licorice as well as the sweetish kind. Recently, they added a new feature to the mix, Swedish soft-serve ice cream, and since it's National Ice Cream Month, there's no better time to try it.
The Swedish soft-serve (mjukglass) recipe is richer than the conventional because of its greater measure of cream, but it's the unique selection of sprinkles and syrups that provide the vital distinction. Shown here is vanilla (they have chocolate too) with licorice syrup and two kinds of toppings, salty licorice and salty licorice flakes. Amid seven syrups and eleven kinds of sprinkles, this is the combo that I enthusiastically recommend.
Generally, when you think of the customary (in the US) sticky, chewy texture of licorice, you'd question its ability to play well with ice cream, but these adornments are more like crunchy flakes of hard candy – and there couldn't be a more perfect match. I asked if the idea was something they created themselves, but was delighted to learn that this treatment is exactly what you'd find all over Sweden, right down to the brand of syrup and the unusual dispenser with its inverted bottles. (See second photo.) If you think you don't like licorice, let alone salty licorice, this may well be your gateway drug.
(Full disclosure: this delicious taste of Sweden was provided gratis by Robert and Ditte of Bon Bon.)