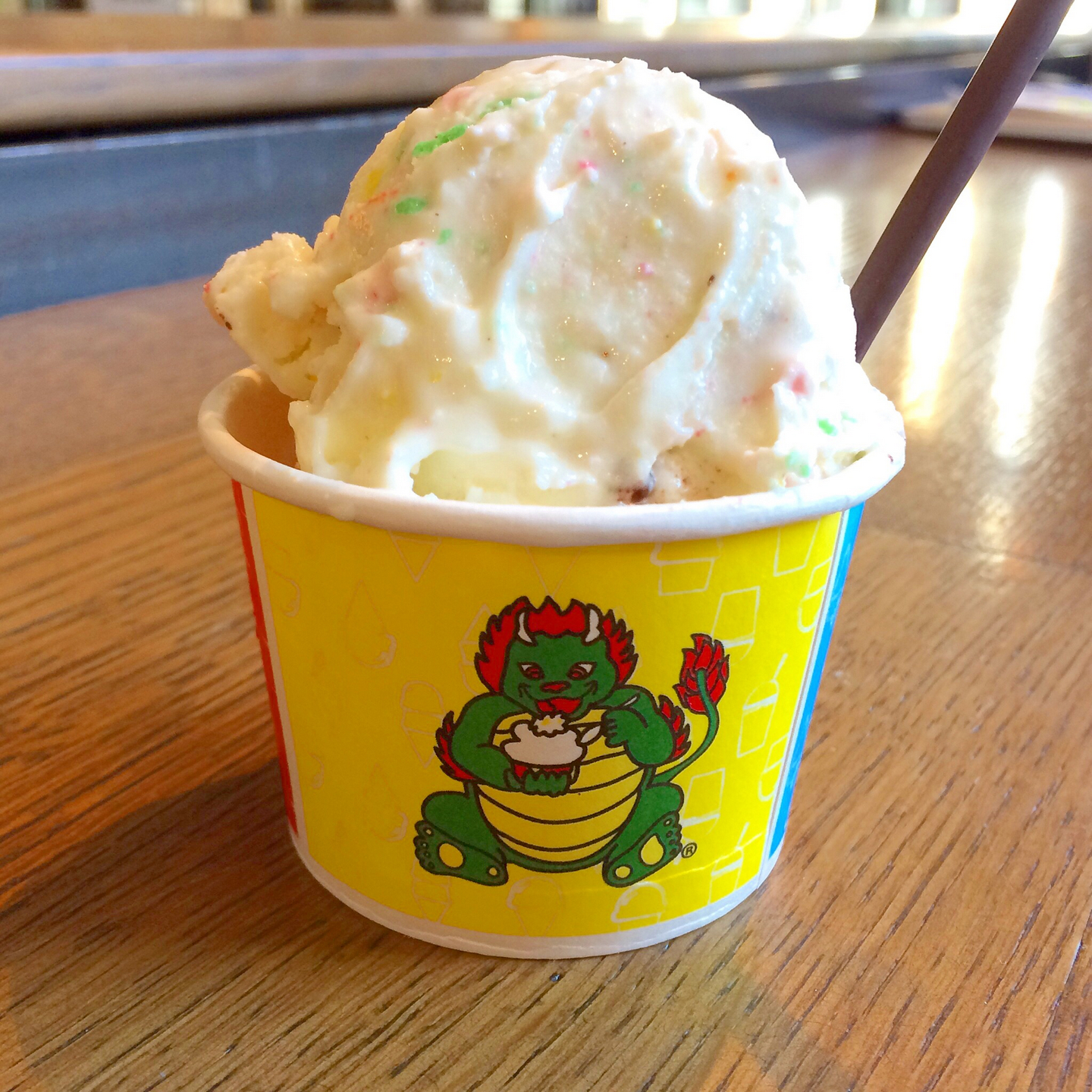 The story began here:
Every August, as a routinely flushed, overheated child, I would join in chorus with my perspiring cohorts, boisterously importuning, "I scream, you scream, we all scream for ice cream!" Little did I realize that rather than conjuring dessert, I was conjugating it and probably laying the groundwork for a lifetime of fascination with foreign languages and world food.
We lived in close proximity to one of the best dairies in town; it was known for its wide assortment of locally produced natural flavors, certainly sufficient in number and variety to satisfy any palate. Perhaps my obsession with offbeat ice cream flavors is rooted in my frustration with my father's return home from work, invariably bearing the same kind of ice cream as the last time, Neapolitan. Neapolitan, again. My pleas to try a different flavor – just once? please? – consistently fell on deaf ears. "Neapolitan is chocolate, strawberry and vanilla. That's three flavors right there. If you don't want it, don't eat it." Some kids' idea of rebellion involved smoking behind the garage; mine was to tuck into a bowl of Rum Raisin….
There's lots more to the story, of course. Click here to get the full scoop! 🍨