(Click on any image to view it in high resolution.)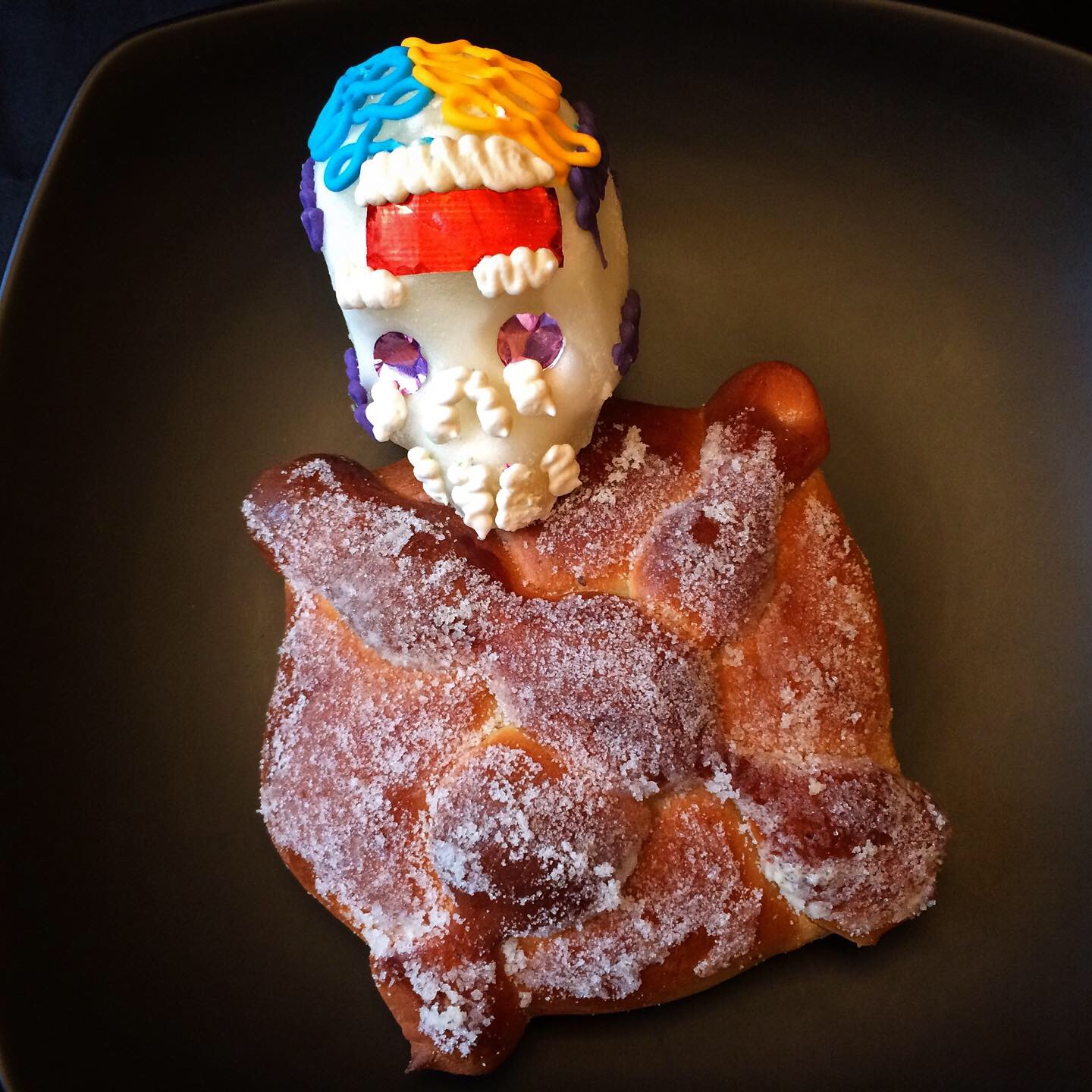 You've heard it before: "Oh, Día de los Muertos is Mexican Halloween, right?"
Wrong. Día de los Muertos is decidedly not Mexican Halloween any more than Chanukah is Jewish Christmas – and if any unenlightened soul tries to tell you that, please disabuse them of that fallacious notion inmediatamente!
The Mexican holiday, Day of the Dead, is celebrated from October 31 through November 2 (dates may vary depending upon the locality) – and "celebrated" is the proper word: families congregate to memorialize loved ones who have passed away, but it is seen as a time when the departed temporarily revivify and join in the revelry rather than as a sorrowful occasion. Additionally, these days Día de Muertos, as it is also known, serves as a paean to the indigenous people with whom it originated in pre-Hispanic times.
In the year 1 BC (Before Covid), I headed out to Sunset Park, Brooklyn, to get myself into the Día de los Muertos spirit. Sequin-eyed, neon icing-coiffed calaveras (sugar skulls) are relatively easy to find in the neighborhood; this one came from Panadería La Espiga Real, 5717 5th Avenue. Although spirits don't eat, this one seemed particularly interested in the pan de muerto I picked up at La Flor de Izucar, 4021 5th Avenue.
This bread of the dead is customarily embossed with bone shapes, sometimes crossbones, sometimes in a circle, and other traditional embellishments such as skulls and a single teardrop. It's a barely sweet, simple bun (like so many Mexican panes dulces), light and airy with a tight crumb, and topped with sesame seeds or sugar (like this one) with hints of cinnamon, anise, and orange flower water.