(Click on any image to view it in high resolution.)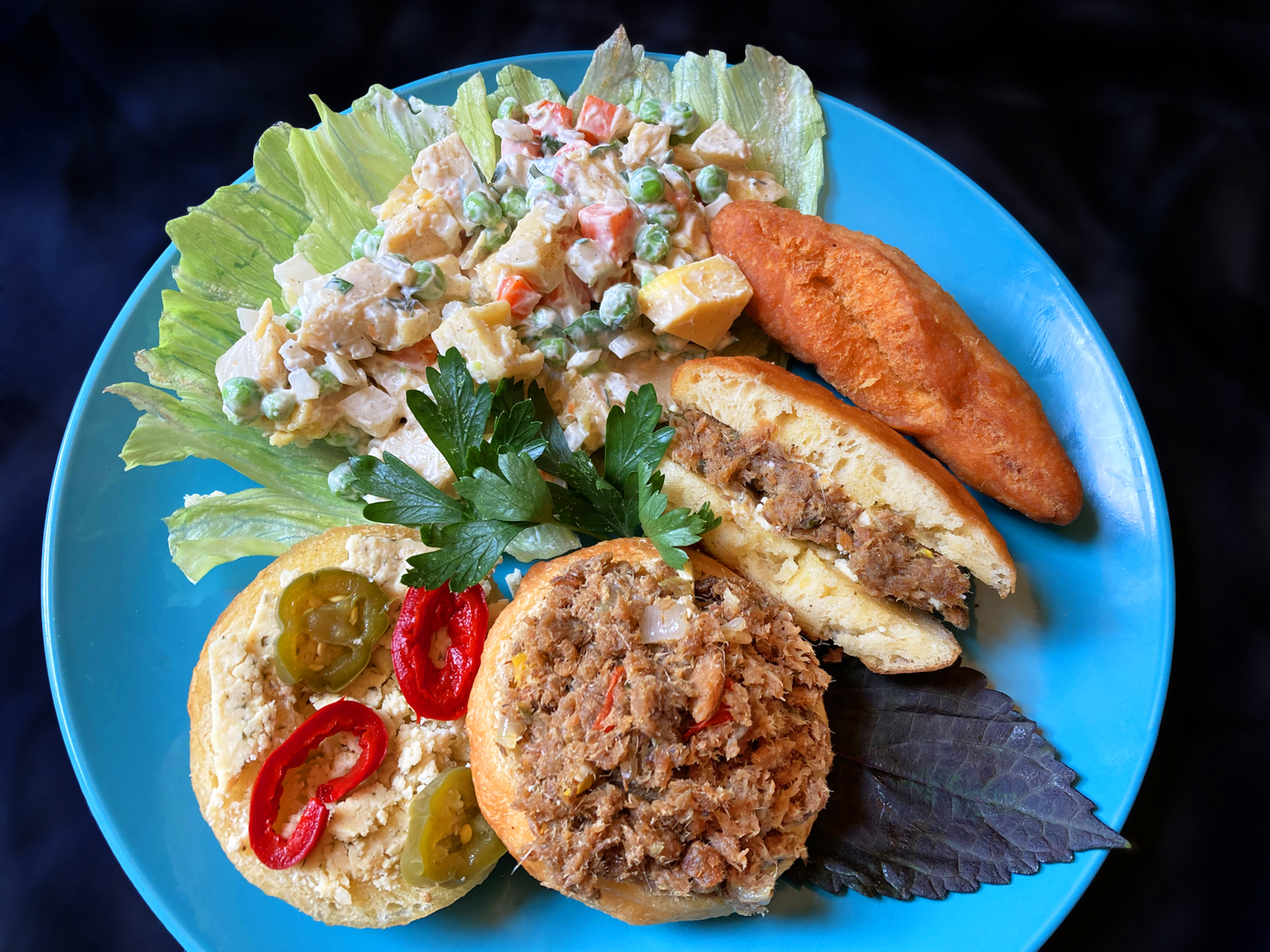 Flashback to Brooklyn's West Indian Labor Day Parade where I picked up a mountain of goodies I had been yearning for in its absence (thanks again, COVID) – more than I could consume in a single sitting, so lots of savory leftovers awaited my post-parade machinations.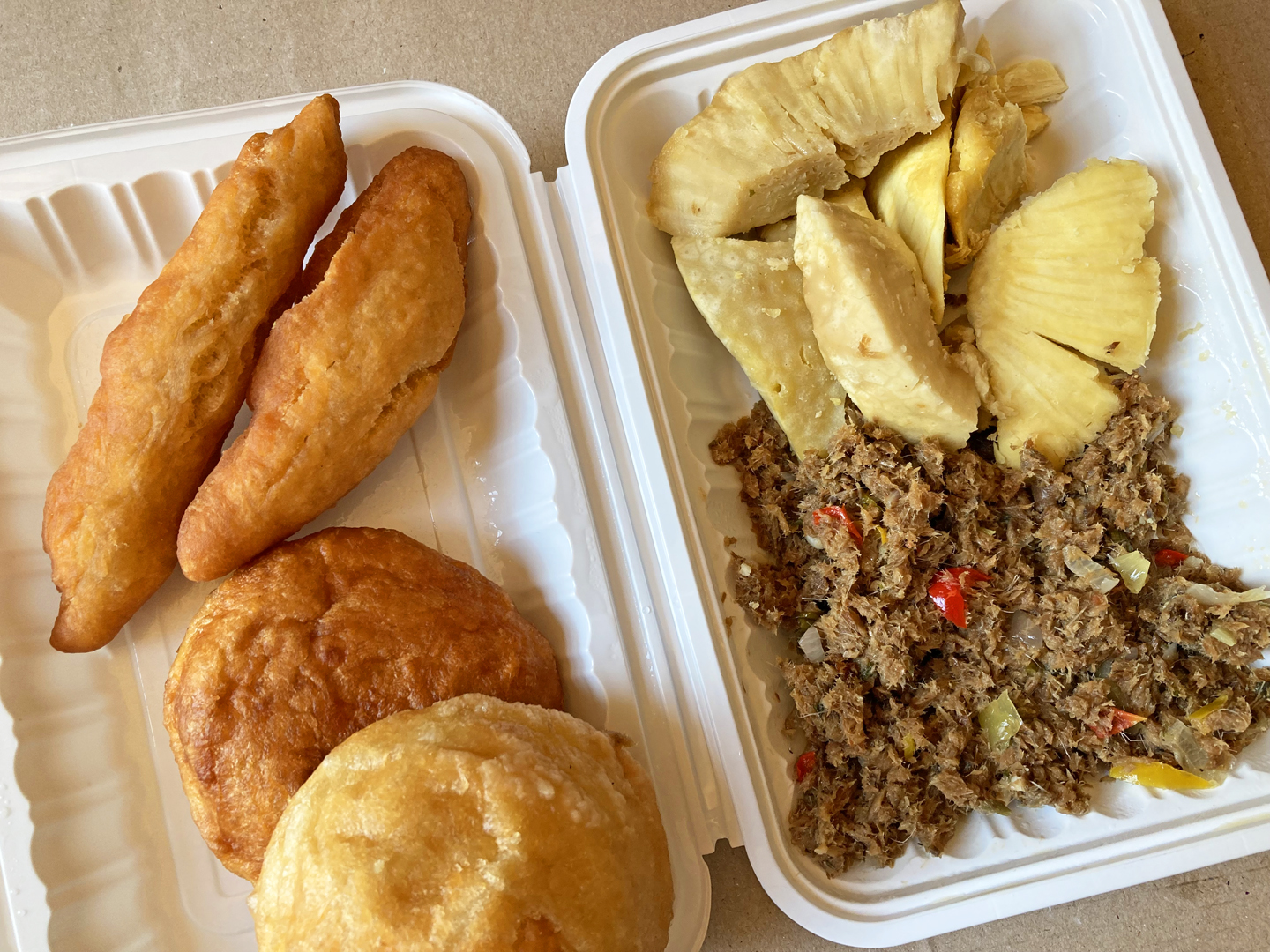 Smoked herring, a Caribbean fave, topped my list and there were a couple of vendors poised to satisfy my craving. The "before" photo (above) shows the herring, accompanied by (counterclockwise) breadfruit, festival (a sweet, fried, crispy outside, tender inside, oblong cornmeal and flour dumpling that you need to try if you ever see it) and fried bake (no, that's not an oxymoron – the adjective distinguishes it from roast bake, but that's a post unto itself) as secured on day one.
In the "after" photo (top), I sandwiched the remaining smoked herring with some pickled hot peppers and sweet peppers in the bake that remained and cobbled together some breadfruit salad – similar to potato salad but unique. (I first tasted breadfruit salad at a Garifuna festival in Crown Heights, Brooklyn, where indigenous people of St. Vincent and the Grenadines were doling it out at multiple stands and I got hooked immediately.)
Late to post, I realize, but so good I had to share.