When I write about restaurants on Instagram, they're usually brief takes accompanied by a photo or two. (You can see my feed right here on ethnojunkie.com, updated almost daily, by selecting the "Instagram" category from my home page – no signup required.) But because of Instagram's character count limitations, it's often necessary to break up a review into several parts. This one originally appeared as three posts, published on October 15, 16, and 17, 2019.

---
There are scores of cookie cutter Indian restaurants in Manhattan; clones with pretty much the same mix-n-match menus: a predictable assortment of curries with your choice of protein. So as much as I love Indian dining, I sometimes leave wondering if that's all there is around these parts. When I crave food from Goa, the Indian state that had been formerly colonized by the Portuguese, I usually head to New Jersey. But that may no longer be necessary.
Roasted Masala Indian Cuisine emerged at 914 Columbus Ave in Manhattan about eight months ago under the purview of Samson Severes, its co-founder and manager. Hailing from Goa, India, Sam's family owns two restaurants, so his culinary bona fides in this arena are well established. We were treated to a lunchtime feast that day. In no special order, here are a few of the dishes we tried.
(Click any photo to view in high resolution.)
Lamb Cafreal
A unique combination of flavors featuring tender lamb, coriander, mint, tamarind, green chilies and the distinguishing acidic note of this preparation, lime juice. Its roots are in the Portuguese colonies of Africa; cafreal (also made with chicken) made the voyage to Goa via the cuisine of Africans that had been modified by the Portuguese under whom they served.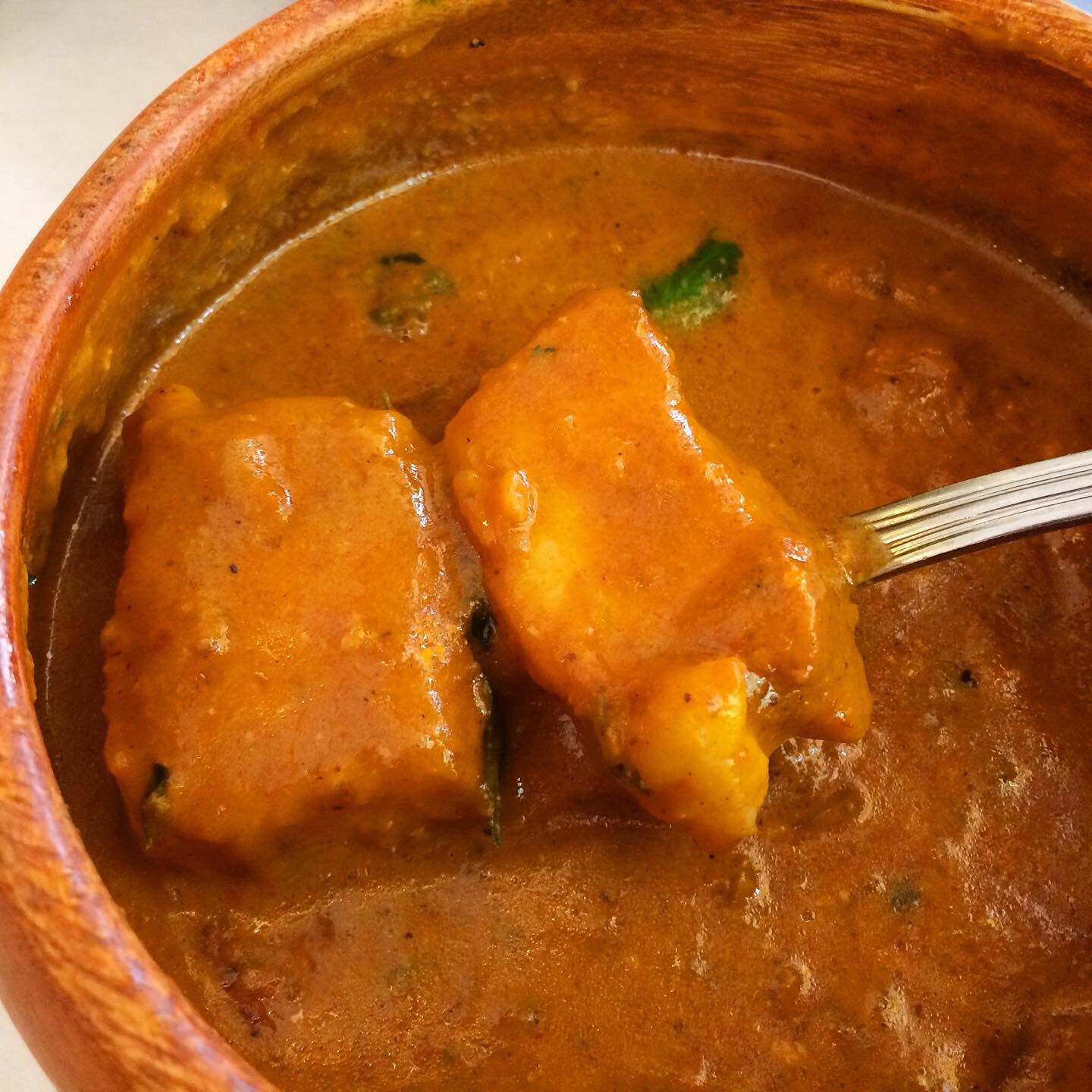 Goan Fish Curry
Chilean sea bass in this case, served in a tasty but not spicy coconut sauce.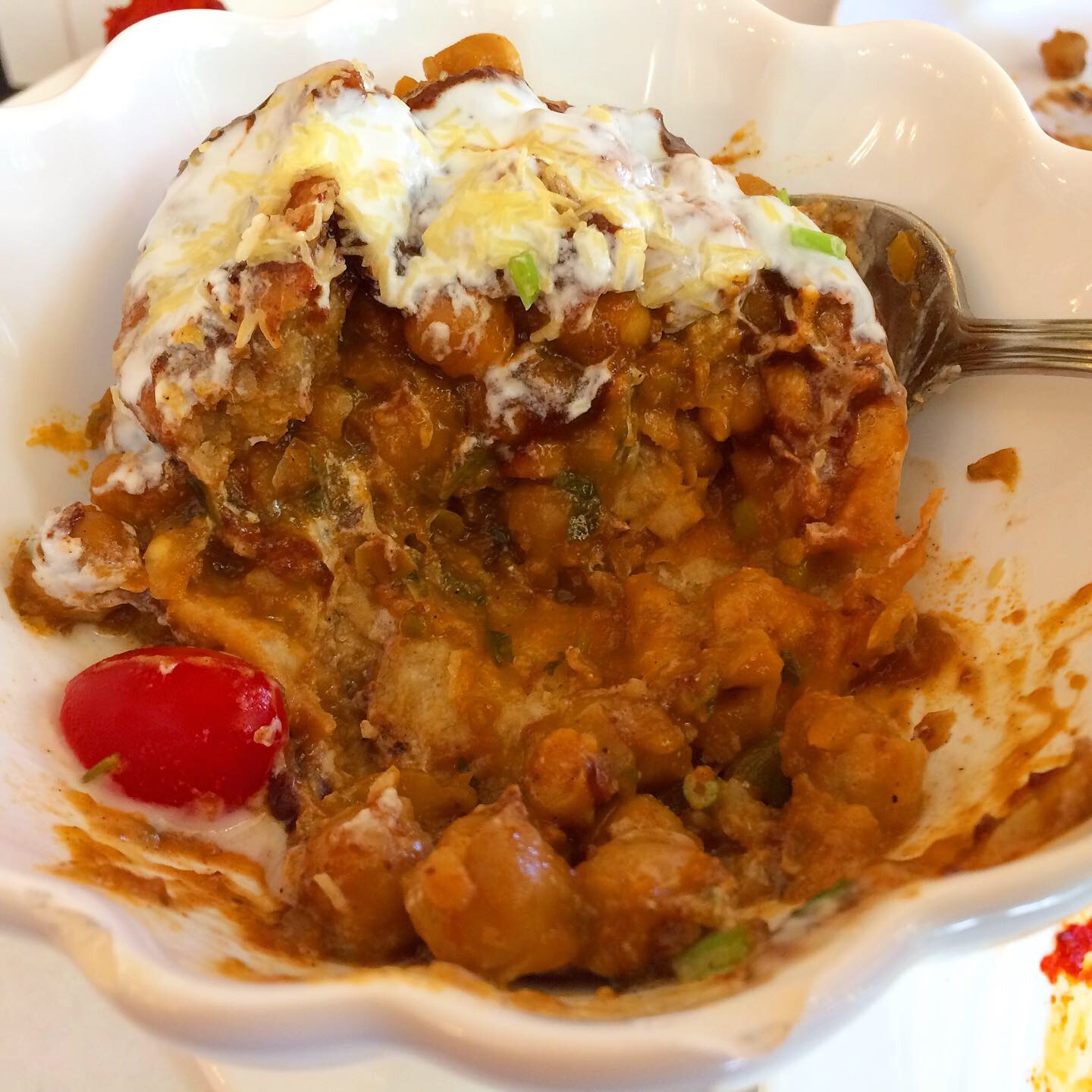 Katori Chaat
A katori is a bowl, in this case an edible one; chaat is an Indian snack and a popular street food boasting myriad variations. This one has been split to reveal chickpeas, crunchy mini croquettes, and lots more goodness plus pomegranate chutney, all topped with yogurt and sev (crispy noodle bits). Don't try to deconstruct this savory appetizer, just dig in and enjoy!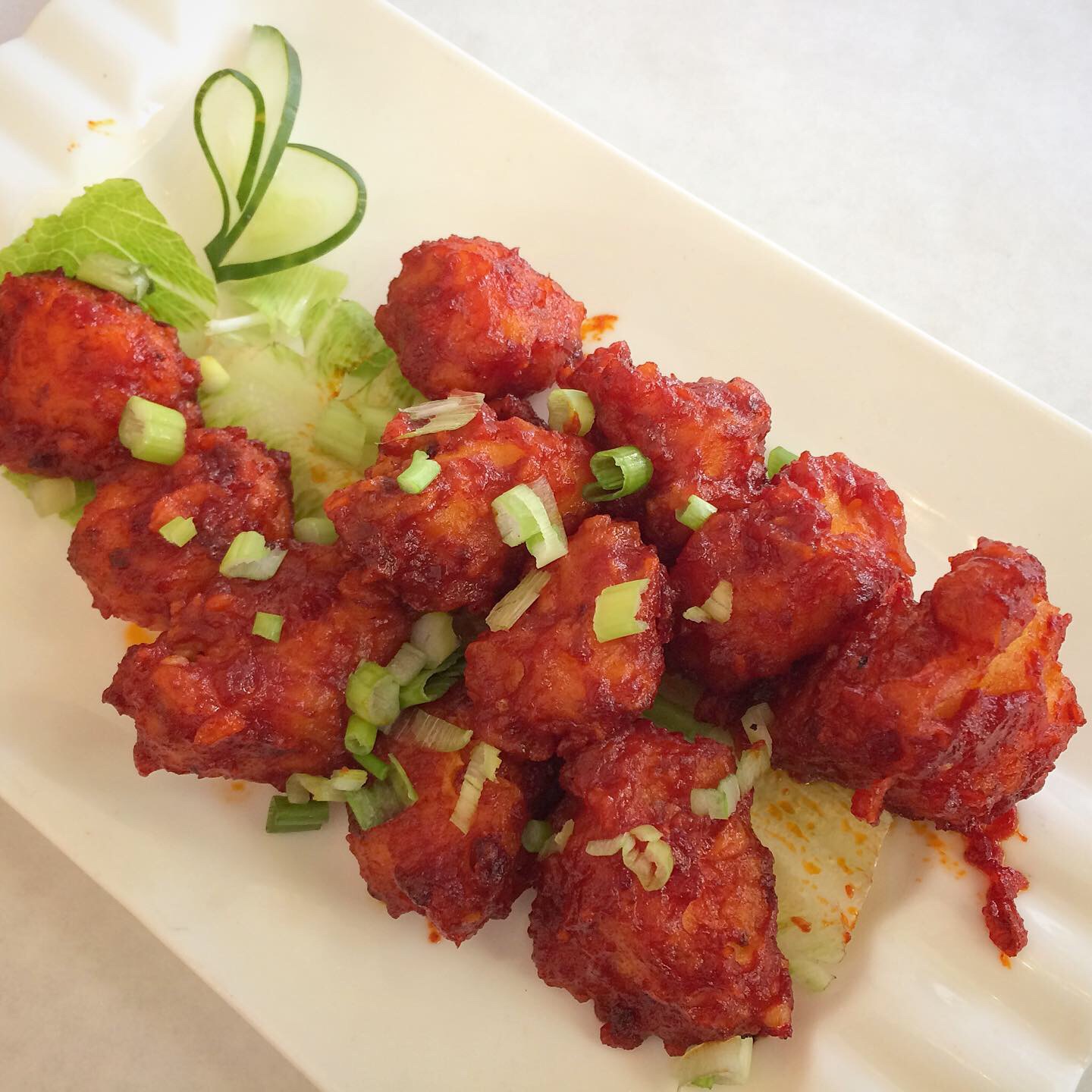 Lasooni Gobi
This delicious starter from the Vegetarian Appetizers section of the menu is Lasooni Gobi; lasooni refers to garlic and gobi means cauliflower. I've seen this Indian-Chinese dish by other names like Gobi Manchurian but it's the sweet-spicy element that's so compelling regardless of the designation. Crispy outside, crunchy inside, with a sticky, ketchupy crust, this one is a crowd pleaser.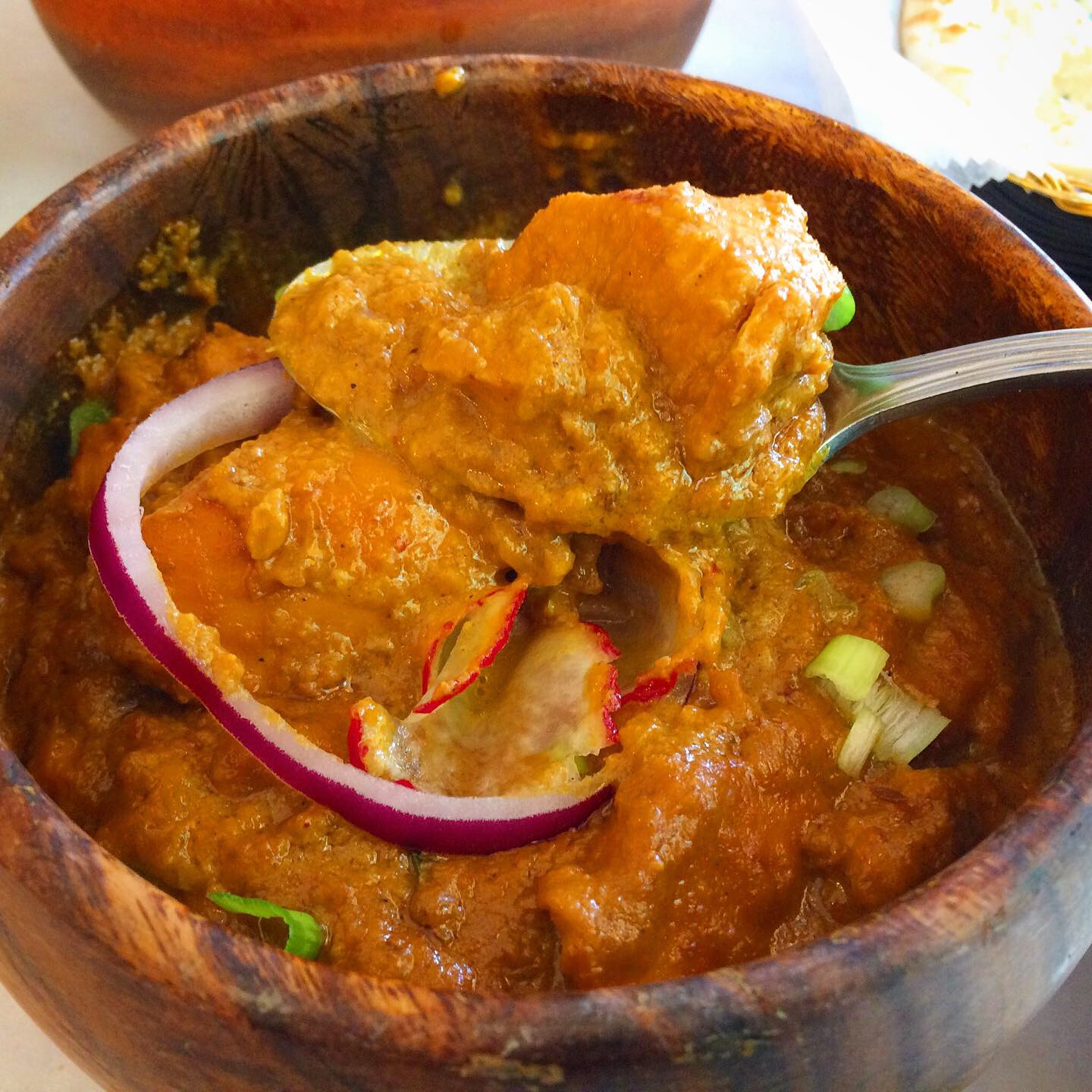 Chicken Xacuti
"Xacuti" (or a similar spelling) is your cue that it's a coconut based curry. A classic in Goan cuisine, this version features roasted spices in a masala paste pureed with coconut along with fresh curry leaves. Spice level was noticeable, but not intense. Good eats.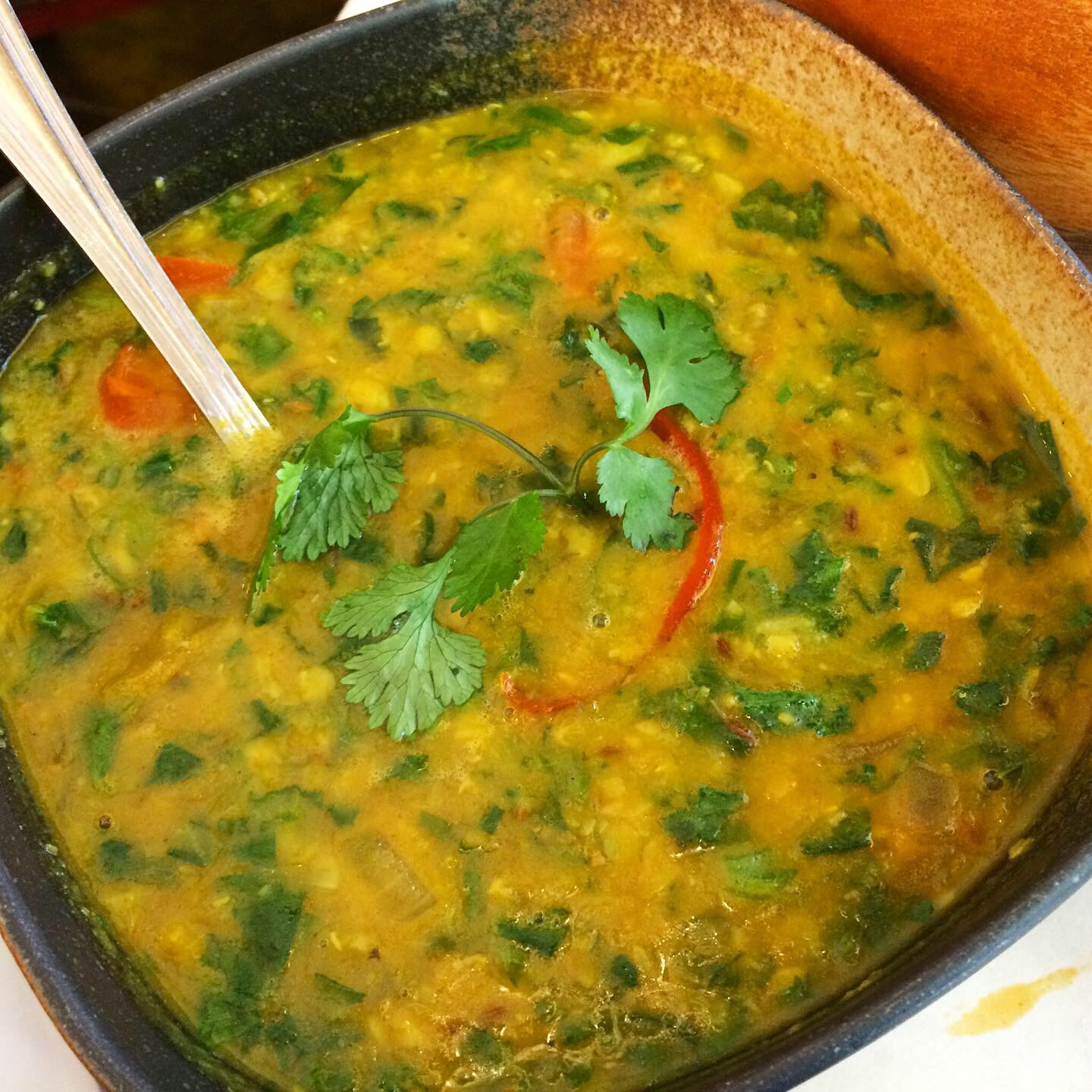 Daal Palak
Yellow lentils and spinach, herby with a gentle touch of spice, from the Vegan section of the menu.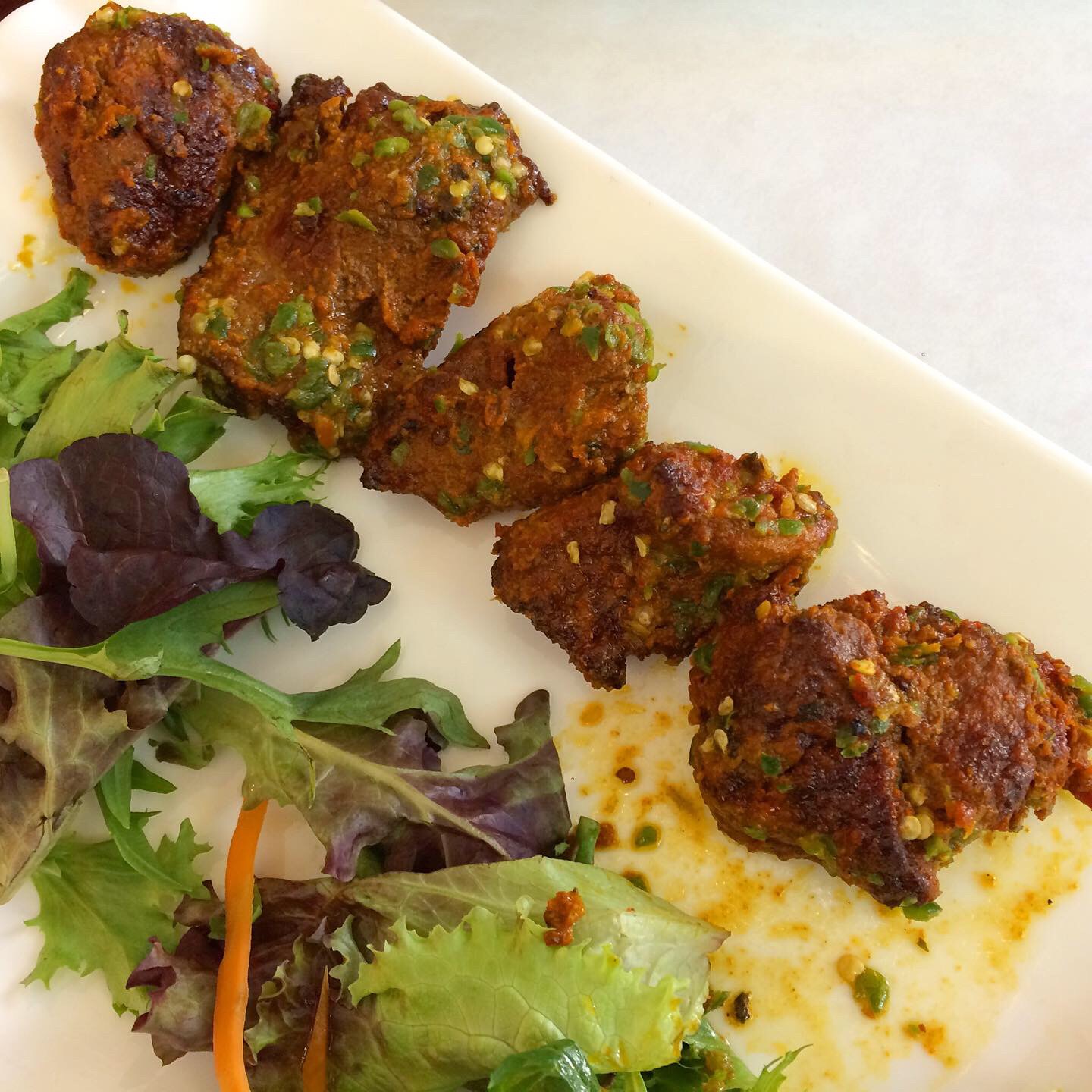 Boti Kebab
Grilled cubes of marinated lamb; green chilies in evidence and tastefully seasoned, but not overwhelmingly spicy.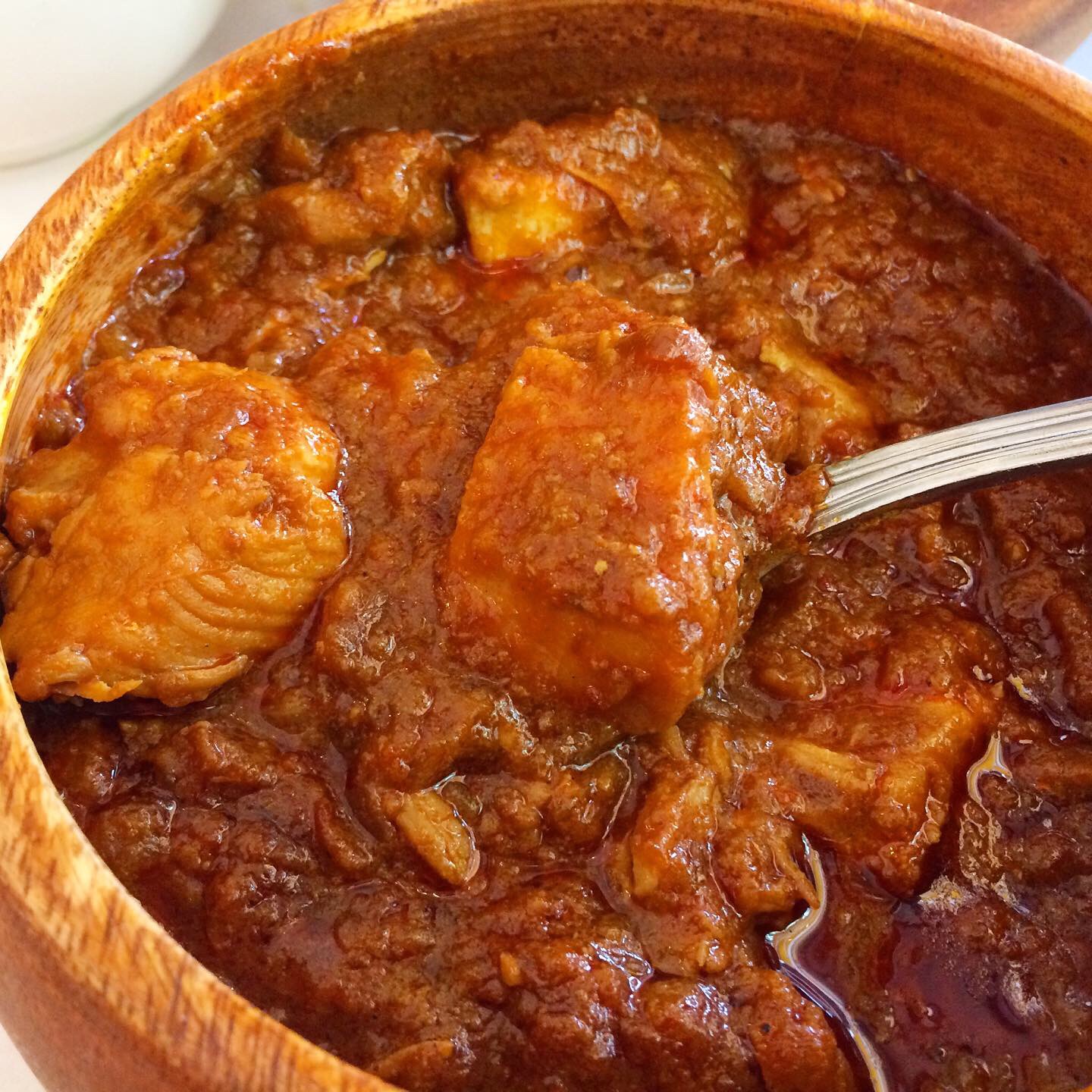 Chicken Sorpotel
Back to the cuisine of Goa. Often prepared as a Christmas dish, sorpotel boasts a distinctive spice blend that incorporates vinegar, but don't think "vindaloo" just because vinegar plays a role. Roasted Masala offers vindaloo as well – and that's a significant factor in my admiration for this restaurant: if you've dined at any number of Manhattan's Indian eateries, you'll find tasty renditions of your favorites here, but Roasted Masala also provides an opportunity to taste some delicious Goan specialties that may be less familiar to you and that you shouldn't miss.


Note: This was a complimentary meal sponsored by the management of Roasted Masala. The opinions expressed in this post are uninfluenced and impartial.