Instagram Post 10/13/2018
(Click on any image to view it in high resolution.)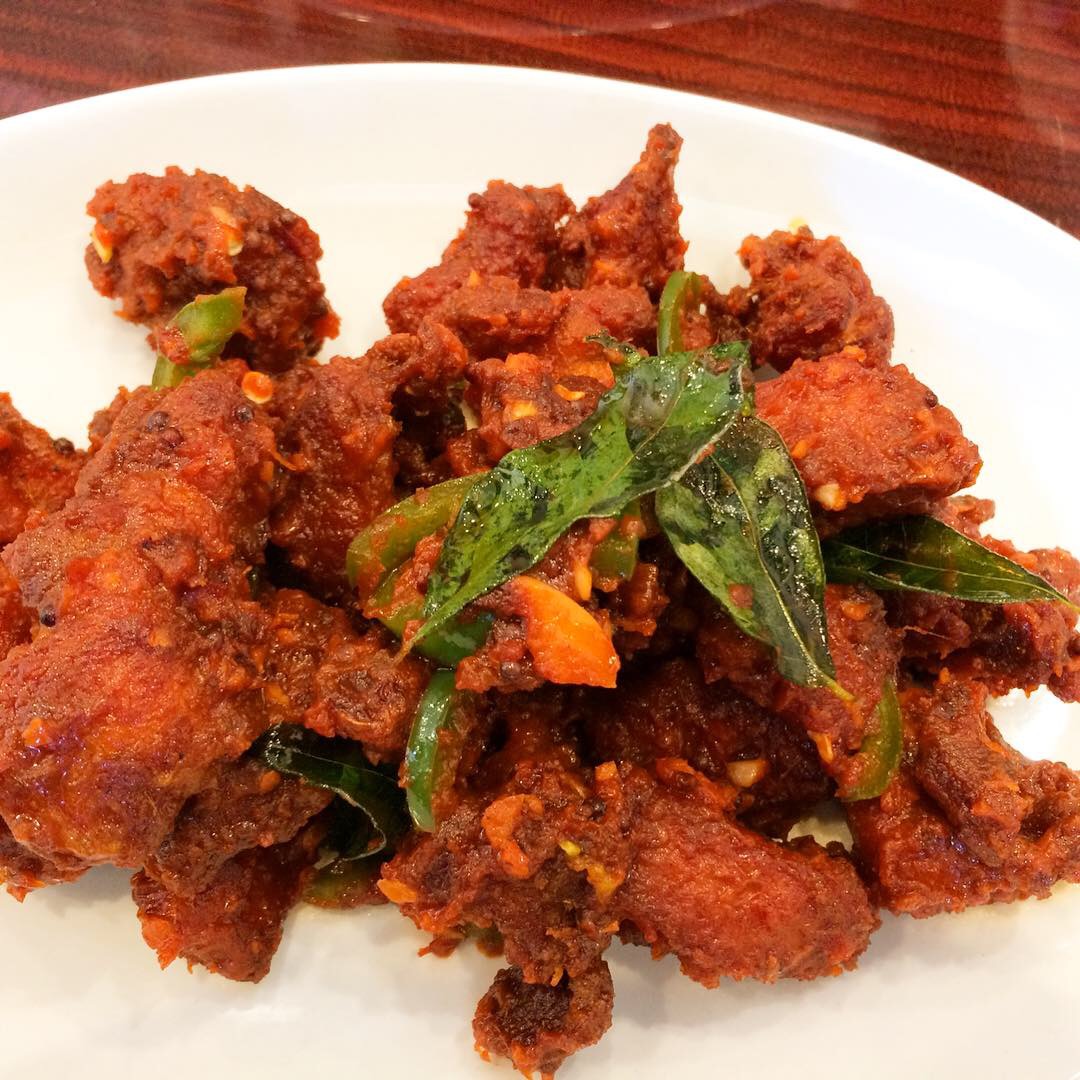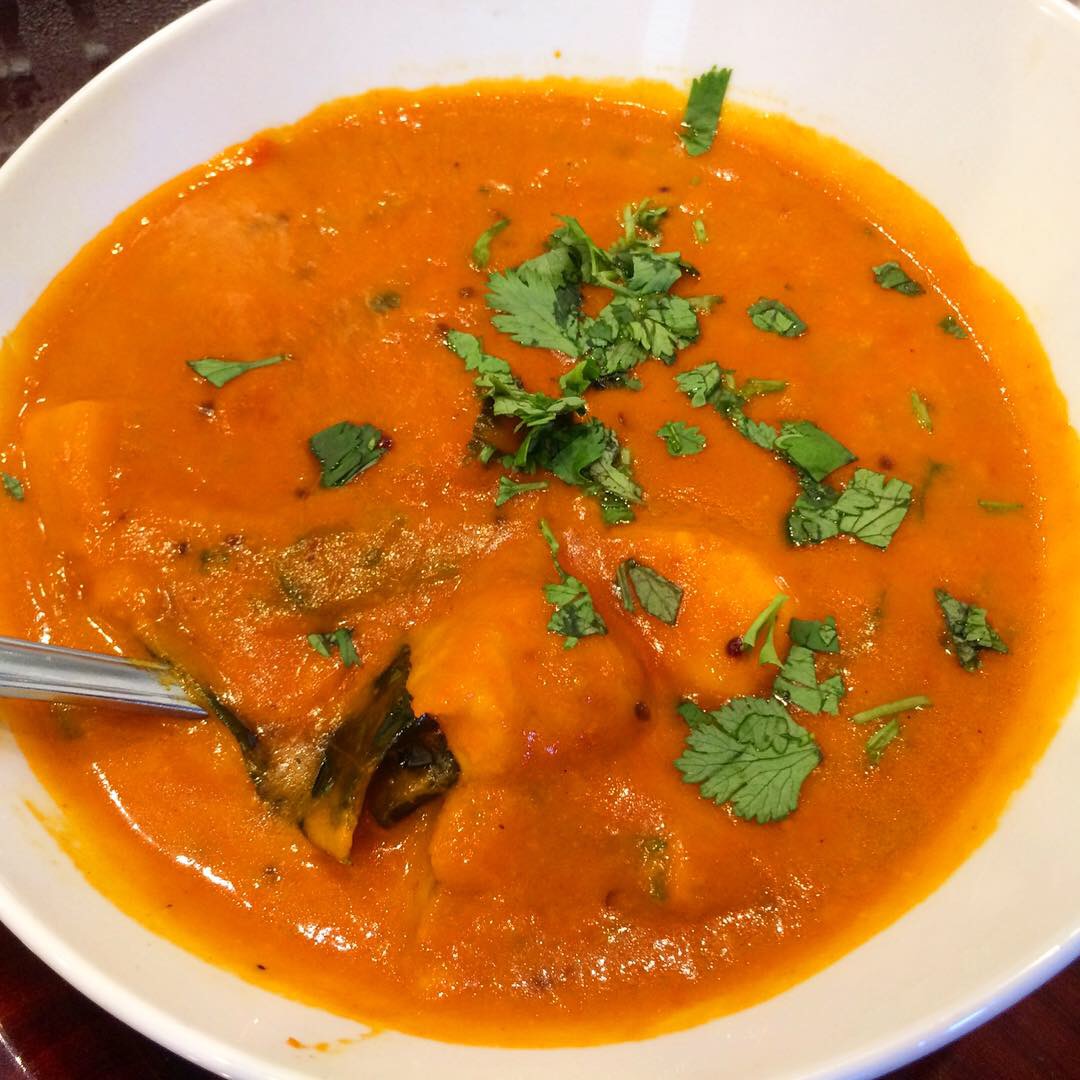 Two more from Cardamom, the new Indian restaurant in Sunnyside, Queens at 43-45 43rd St that's offering a few dishes of Goan provenance. Located on India's west coast, Goa was formerly a province of Portugal, consequently the food is strongly influenced by their culture and imports; you're as likely to see the word galinha as you would murgh on a comprehensive menu.
[1] Flavorsome fried chunks of chix in Chicken 65, a dish that hails not from Goa but rather from Chennai. The origin of its name is the subject of irreconcilable debate: Does it contain 65 chilies? Was it fed to Indian defense forces in 1965? Did the dish cost 65 rupees? Was 65 the customary retirement age for chickens?
[2] Goan Fish Curry, described on the menu as "a staple dish in every household of Goa" and "Grandma's secret recipe!" Coconut based, smooth and creamy, almost Goan comfort food.
More to come from Cardamom….