Instagram Post 10/14/2018
(Click on any image to view it in high resolution.)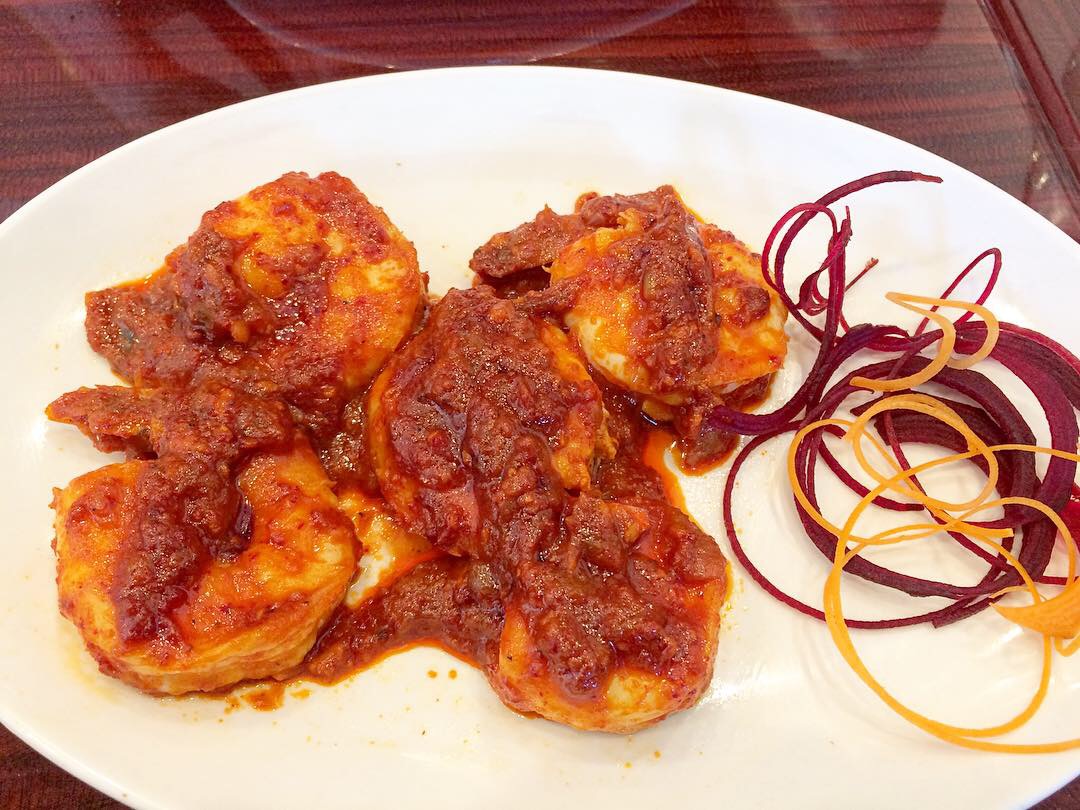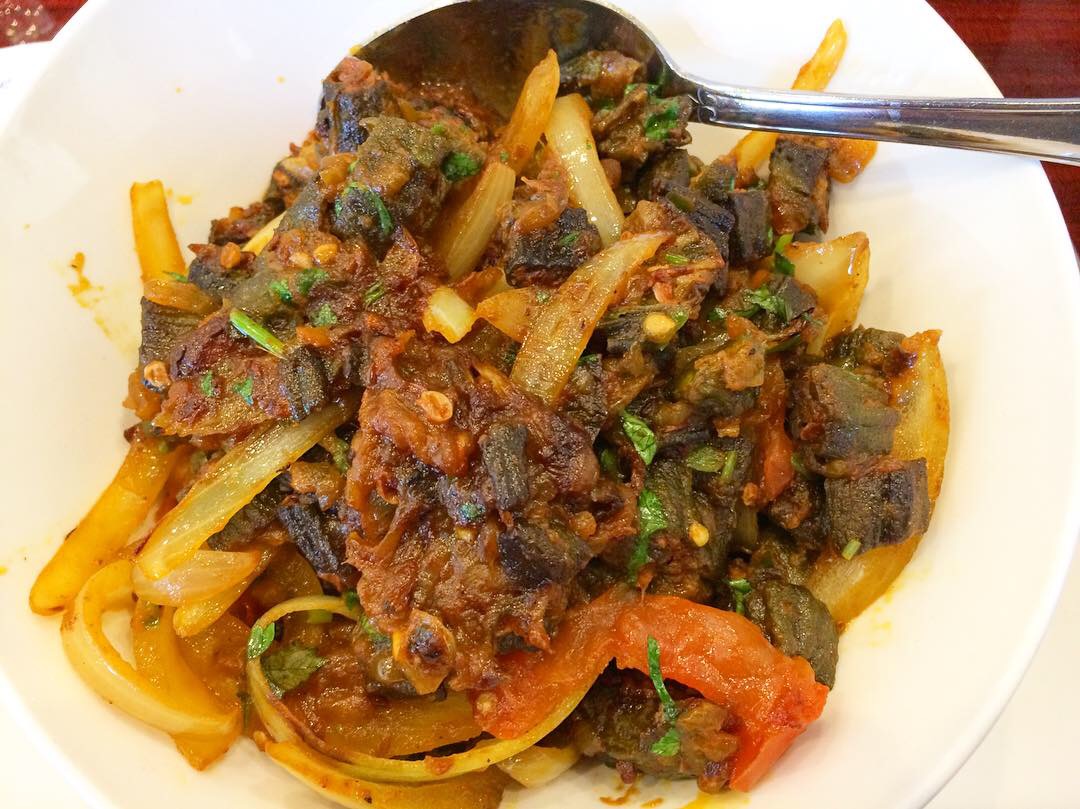 Two more tasty dishes from Cardamom, the new Indian restaurant in Sunnyside, Queens at 43-45 43rd St. The chef hails from Goa, the former Portuguese province in India; the menu features a few dishes from his homeland.
Prawn Balchao from the Starters list prepared in a tangy Goan style tomato chili sauce, with careful attention to presentation.
Bhendi Masala. Lightly seasoned pan fried okra with onions. If you think okra must always be slimy, this dish will disabuse you of that notion.
More to come from Cardamom….