Instagram Post 10/15/2018
(Click on any image to view it in high resolution.)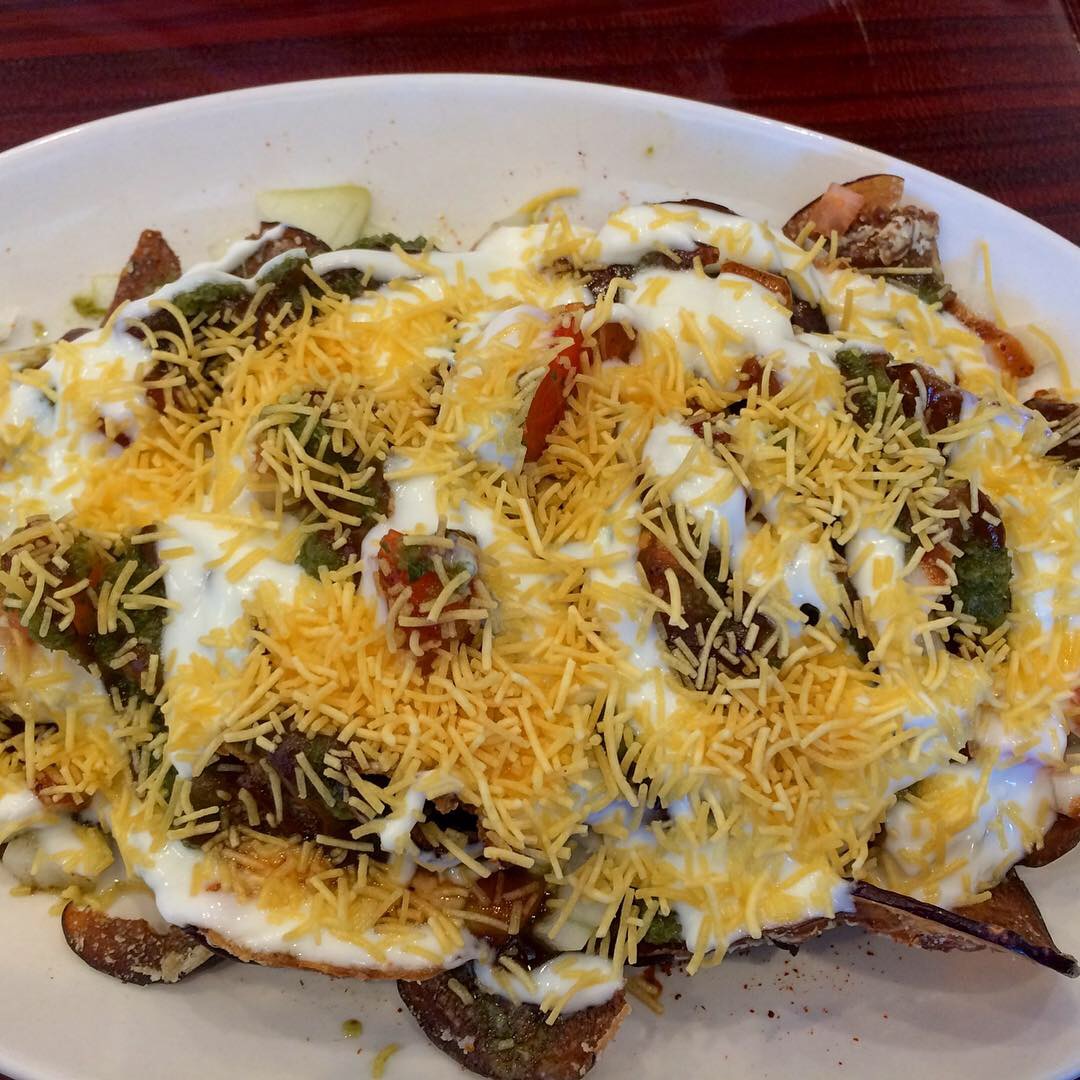 More from Cardamom, the new Indian restaurant in Sunnyside, Queens at 43-45 43rd St. The chef hails from Goa, the former Portuguese province in India; the menu includes a selection of dishes from his homeland.
Savoury (sic) Crispy Baingan gets the prize for the most unusual item we ordered. Truly crispy wafer thin slices of fried baby eggplant topped with yogurt inflected with mint and tamarind.
Lamb Caldin (or caldinho if your Portuguese roots are showing), a flavorful curry with a ginger/garlic onset and a coconut conclusion. Goan food has a reputation for a embracing a confident degree of spiciness but most of the dishes we were served never peaked above the medium level, perhaps a communication misfiring.
More to come from Cardamom….