Instagram Post 10/21/2018
(Click on any image to view it in high resolution.)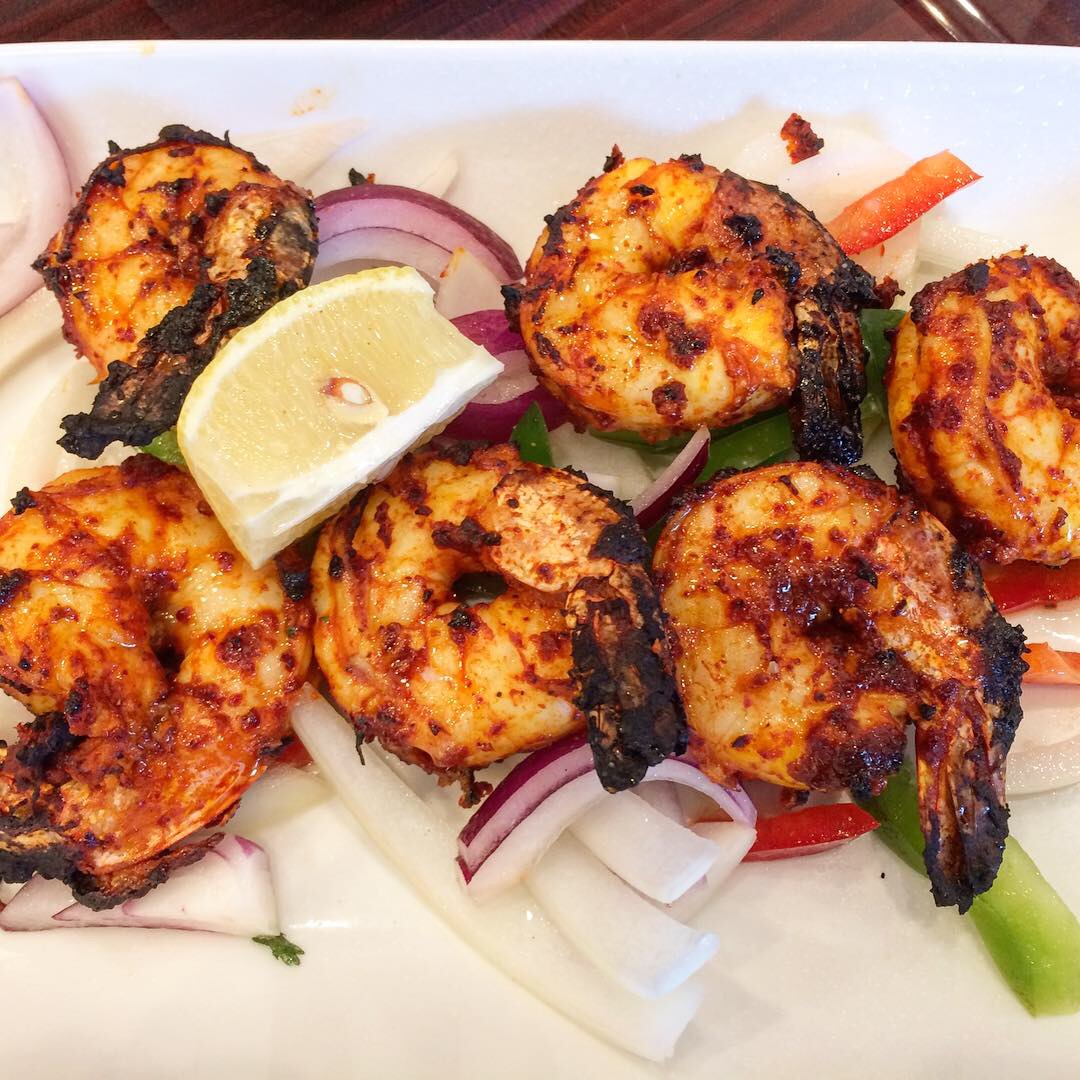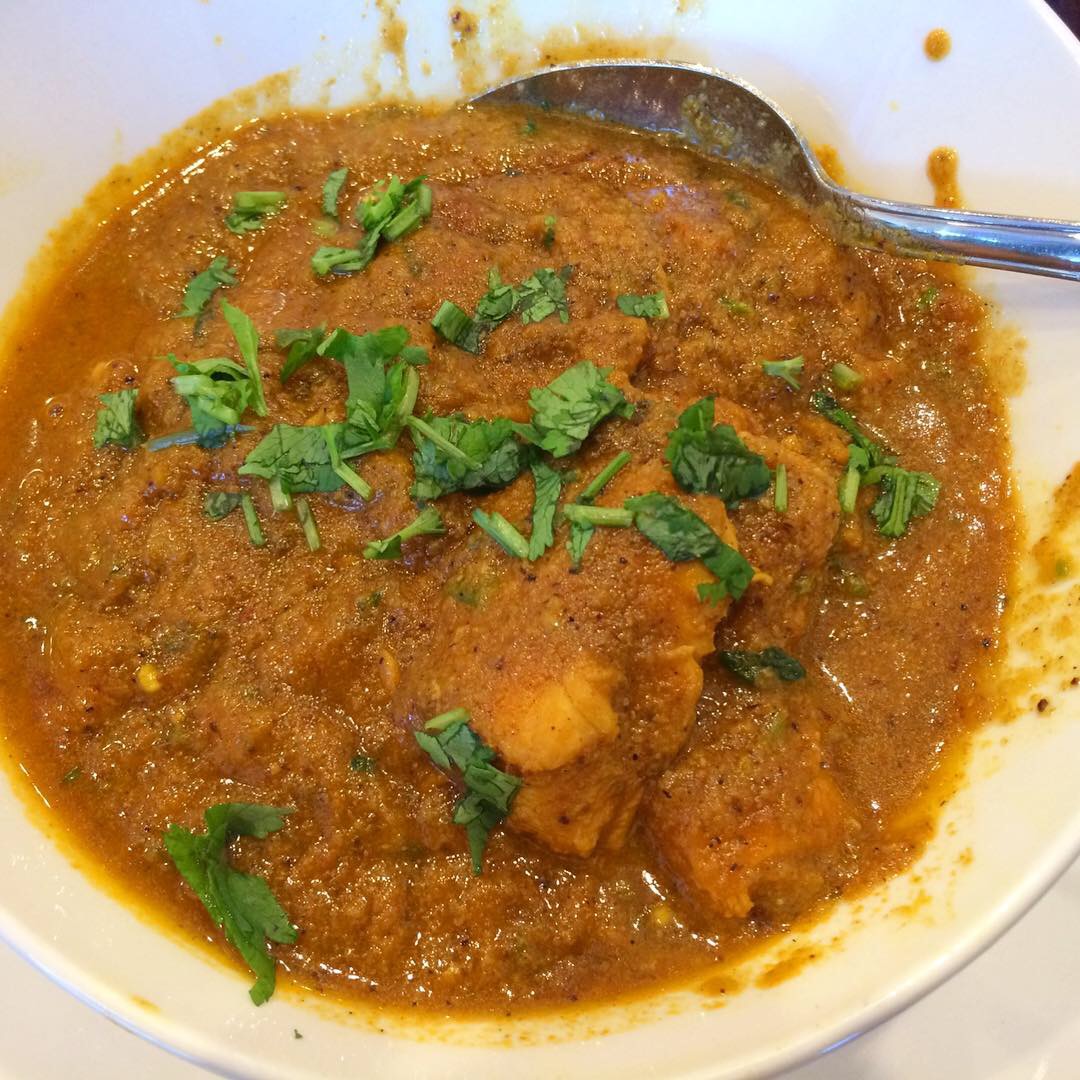 Cardamom, the new Indian restaurant in Sunnyside, Queens at 43-45 43rd St, features the cuisine of Goa, the chef's homeland, but not to the exclusion of other regions. Located on India's west coast, Goa was formerly a province of Portugal, consequently the food is strongly influenced by their culture and imports; you'll see chouriço keeping company with xacutti on a typical Goan menu.
[1] The most impressive dish we tasted at lunch that afternoon was Goan Tandoori Shrimp; it only took one bite to elicit a chorus of "oh yeahs" from our assemblage.
[2] Chicken Xacutti, a signature dish from the Indo-Portuguese section of the menu, boasts a complex blend of spices tempered with coconut. Delicious, but I would have welcomed more of a kick – again, possibly a communication misfiring since friends who visited here on another occasion were treated to a more robust level of heat.