Instagram Post 10/5/2018
(Click on any image to view it in high resolution.)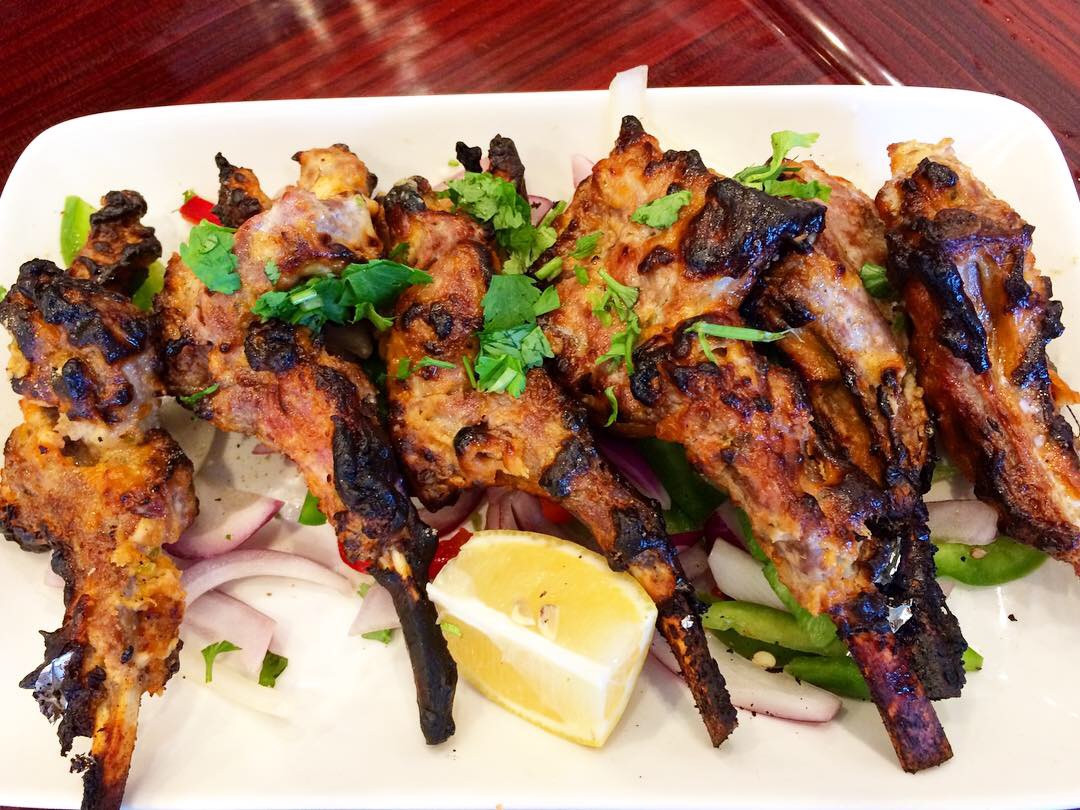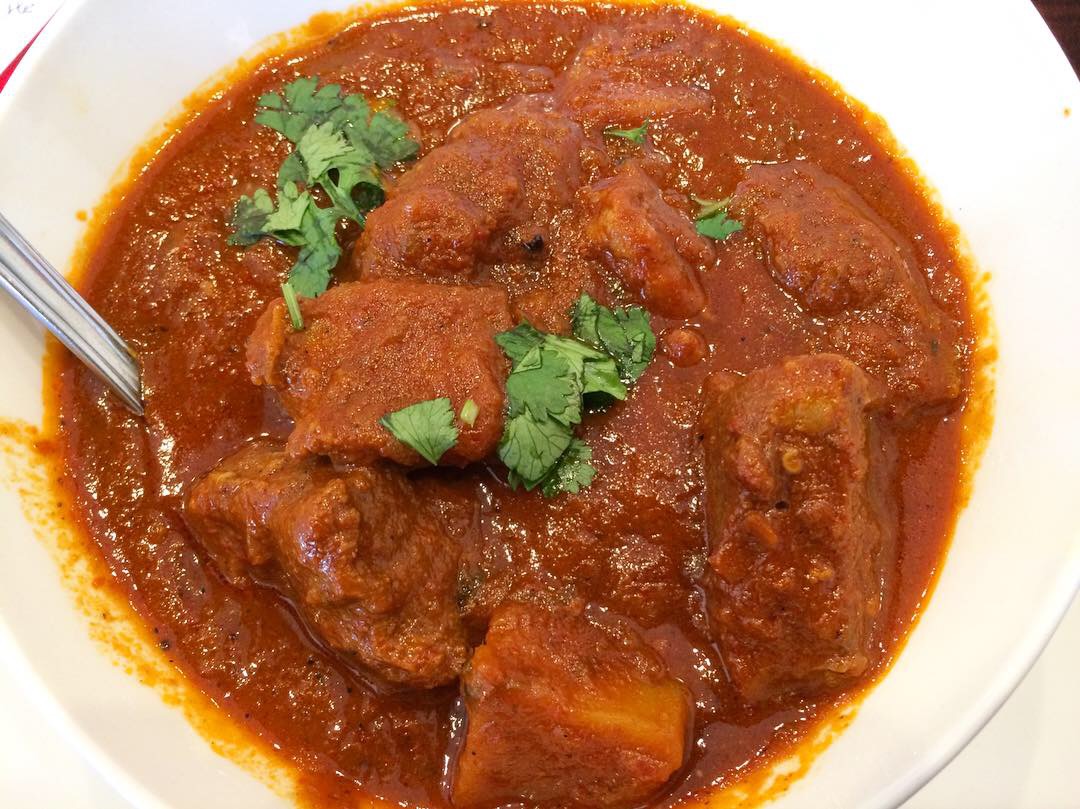 There's a new Indian restaurant in Sunnyside, Queens at 43-45 43rd St with an emphasis on the cuisine of Goa. Located on India's west coast, Goa was formerly a province of Portugal, consequently the food is strongly influenced by their culture and imports; you'll see chouriço keeping company with xacutti on a typical Goan menu. The food is not as spicy as that of other regions of India although it does have a kick.
From Cardamom's Tandoor category, we ordered Lamb Chops in a tamarind, ginger and garlic marinade, all of which were in delicious, succulent evidence.
Vindaloo is listed in the Indo Portuguese section of Cardamom's menu. It's often regarded as a pan-Indian dish unless you dig a little deeper: more specifically, it's a Goan recipe and the name, sometime spelled vindalho, stems from the Portuguese vinha d'alhos referring to wine and garlic. These days, vindaloo is more about vinegar along with the garlic, chili peppers and spices we've come to expect. At a recent lunch, given a wide choice of proteins, we opted for goat. Tasty, but not nearly spicy enough although YMMV.
More to come from Cardamom….