If you love Peruvian cuisine as much as I do, you don't want to miss New Jersey's annual Peruvian festival held around the last Sunday of July. Accompanied by an exuberant parade celebrating the country's culture and national heroes, it's traditionally staged in "Little Lima", a neighborhood in Paterson that's home to America's largest Peruvian community. This year's event was particularly significant in that 2021 is the bicentennial of Peru's Independence Day.
A few photos of the delights we enjoyed:
(Click on any image to view it in high resolution.)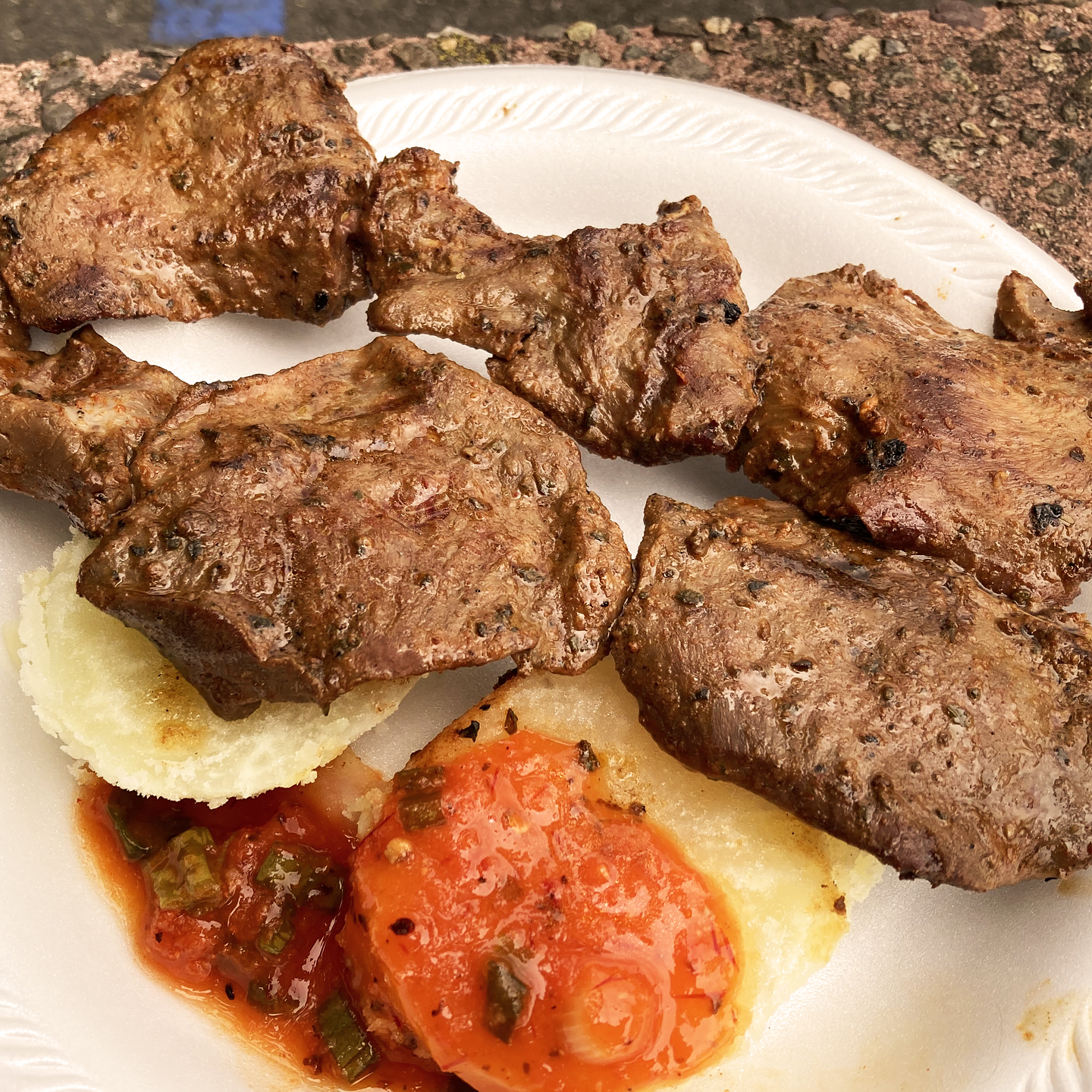 Anticuchos: tender, marinated beef heart – Peruvian street food at its finest. Don't be faint of heart about trying this: it's just another cut of beef, and a particularly delicious one at that. If you like grilled meat, you'll love this.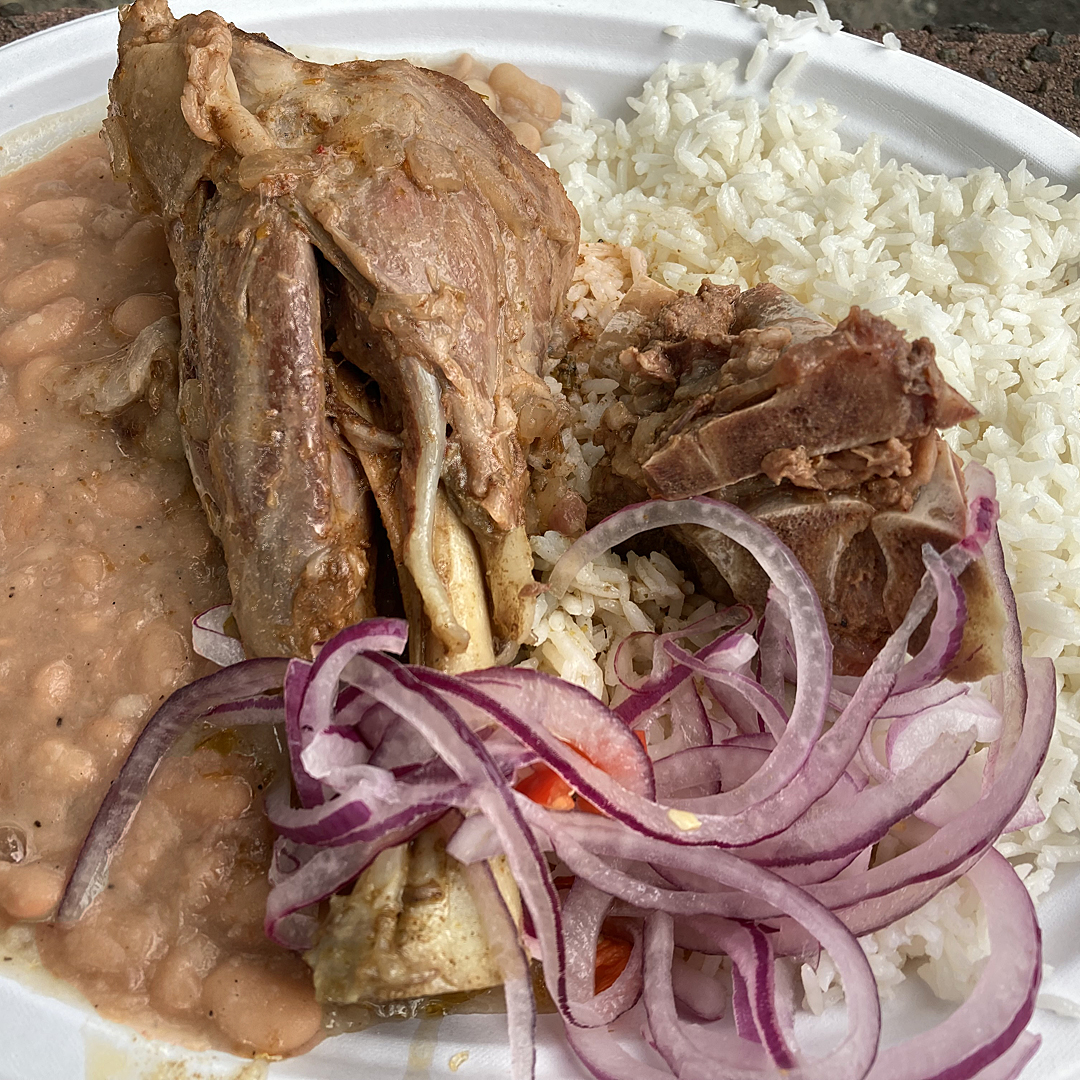 Falling-off-the-bone lamb shank with rice and remarkably delicious beans.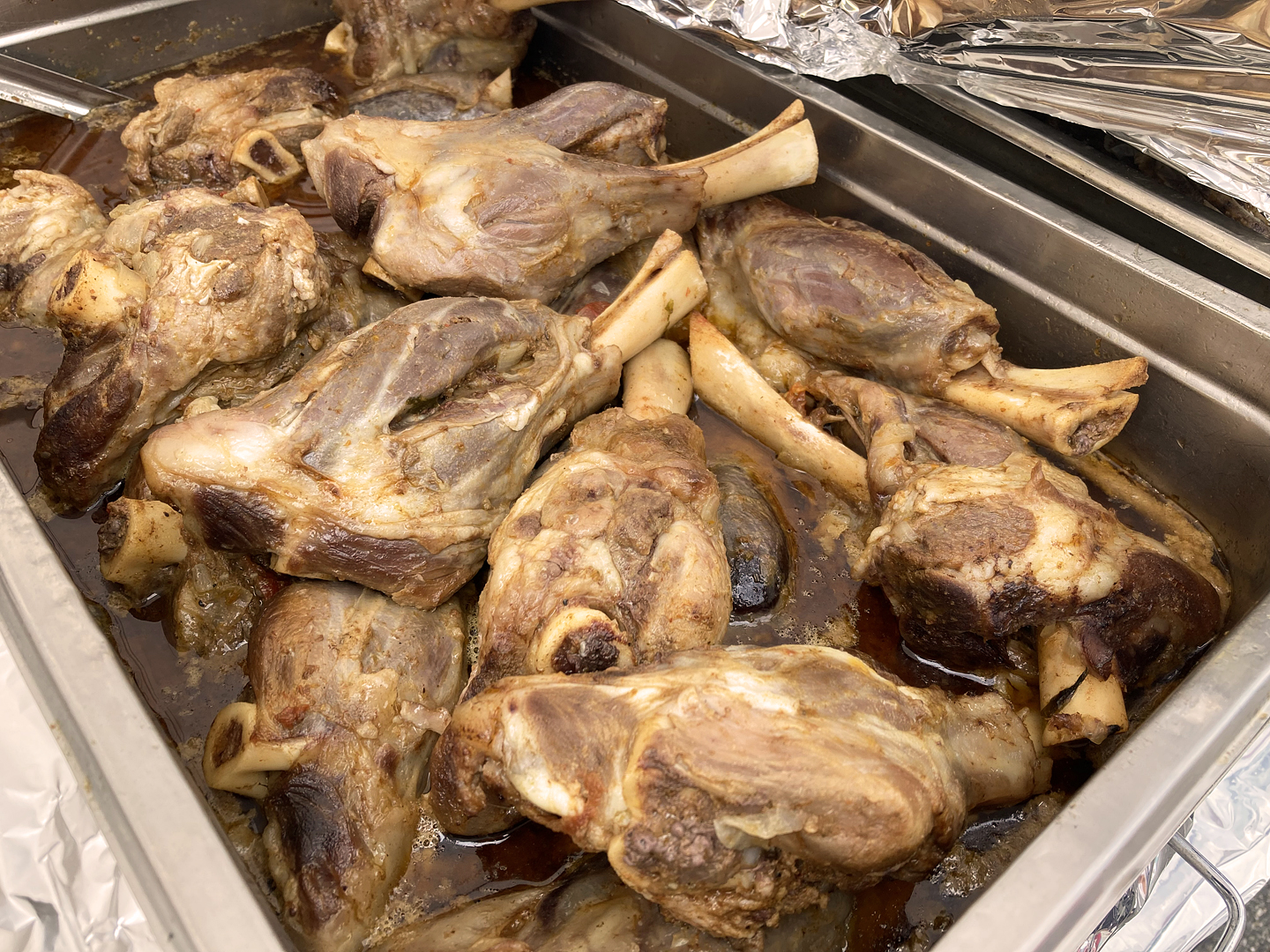 The mother lode.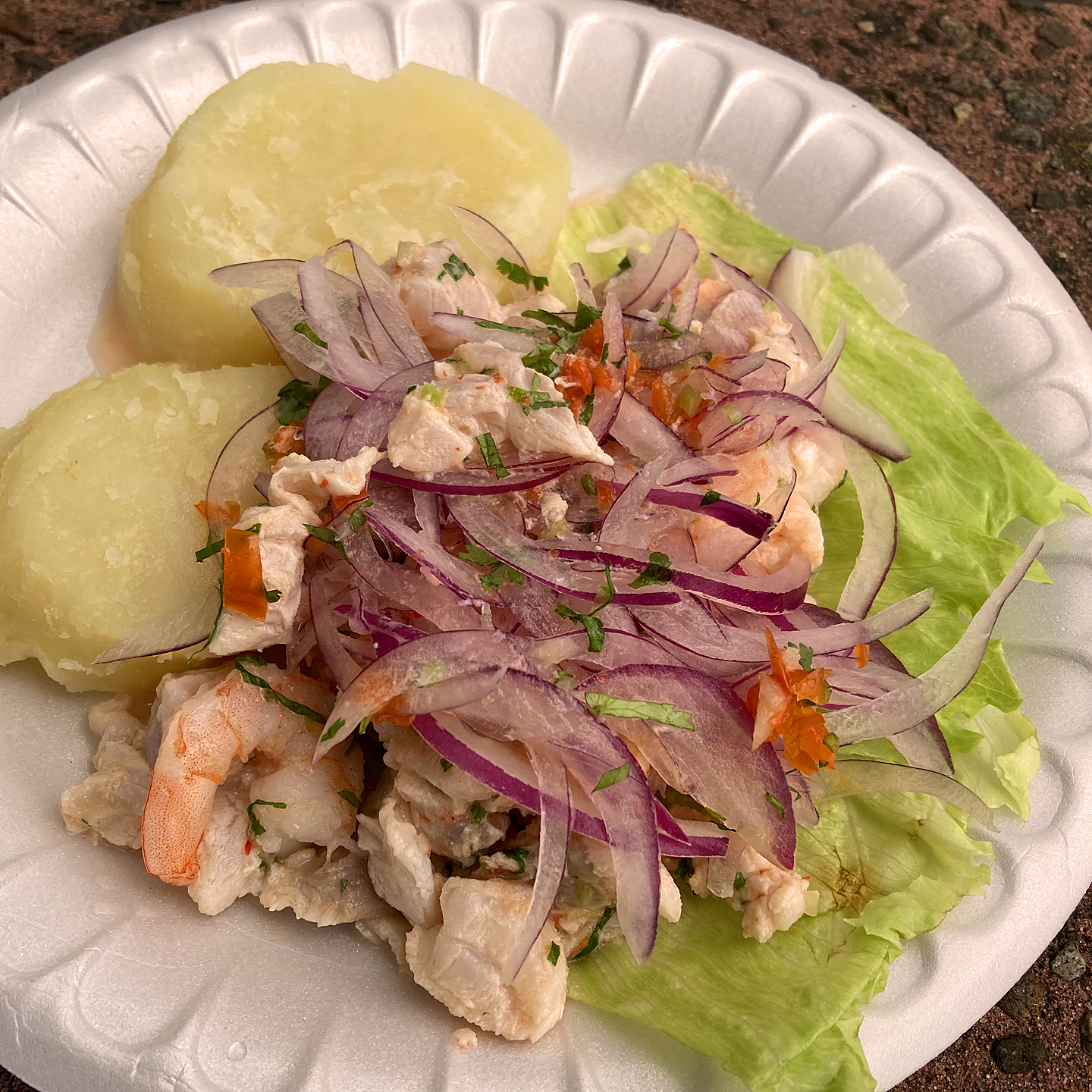 Ceviche with potatoes.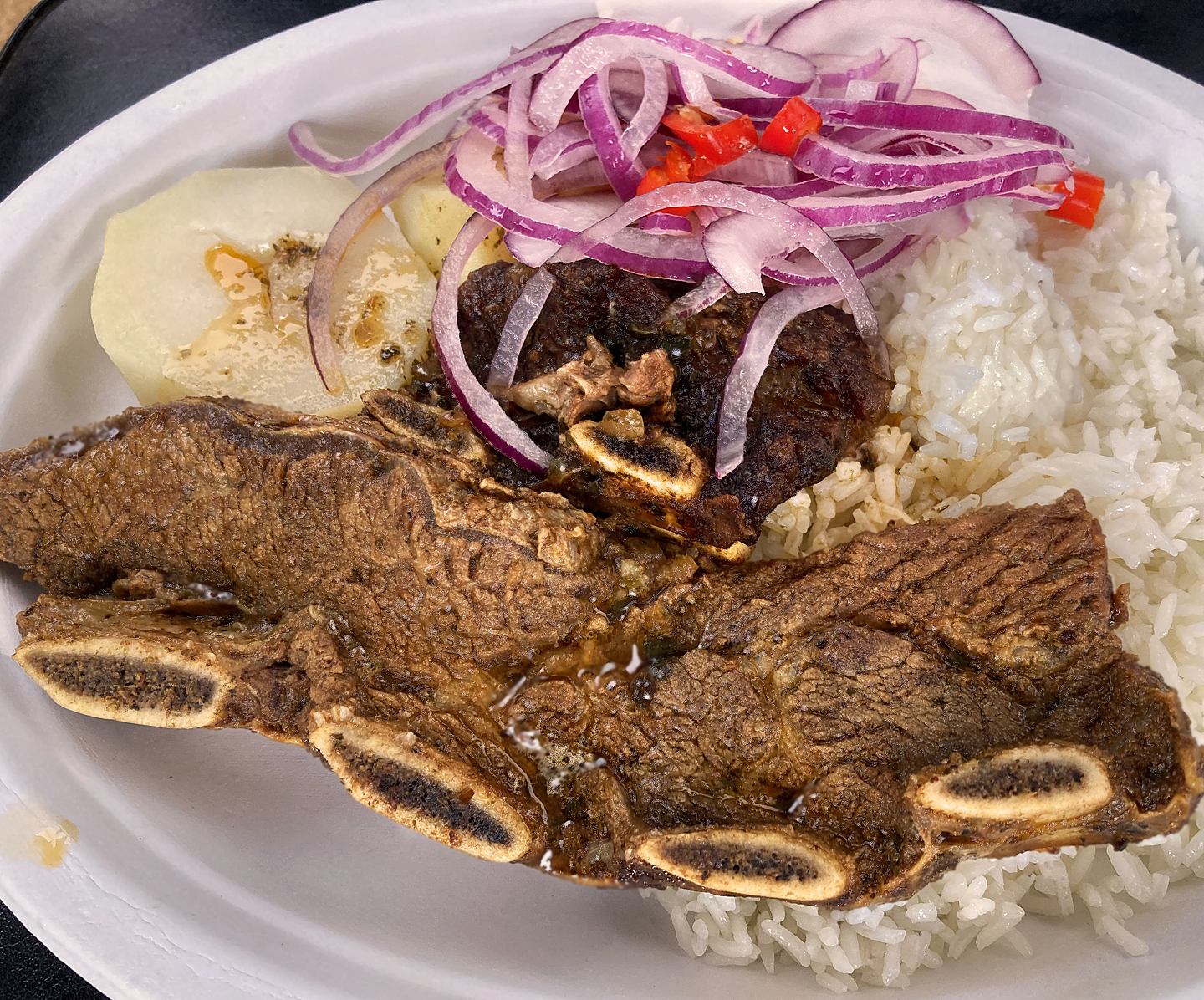 Short ribs with rice and potatoes.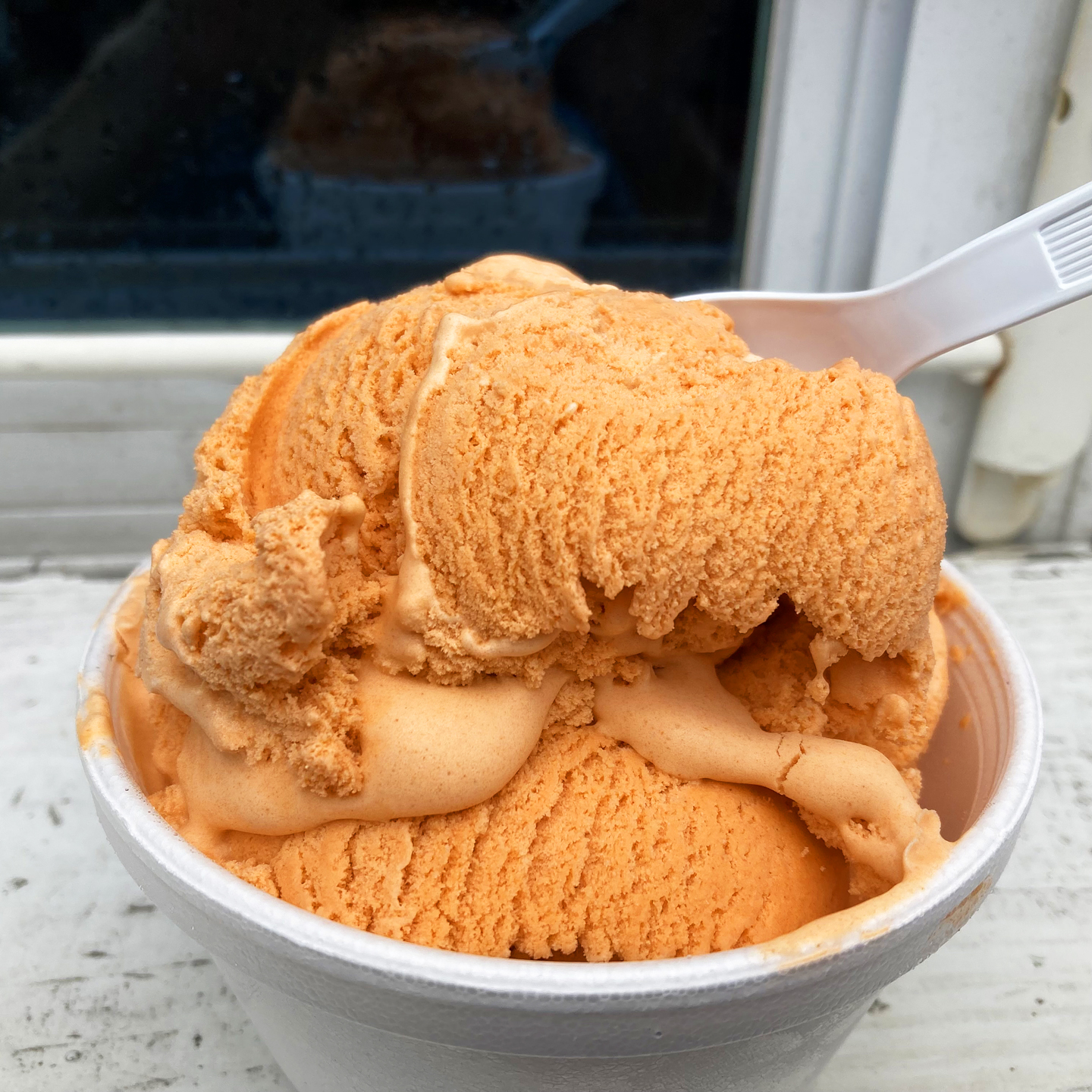 Lúcuma ice cream. Its flavor has been compared to butterscotch or a mix of maple syrup and sweet potato; it's difficult to find fresh lúcuma locally but the frozen pulp is easy to come by in Latin American markets.


Mark your calendars for next year's event!