Instagram Post 8/23/2018
(Click on any image to view it in high resolution.)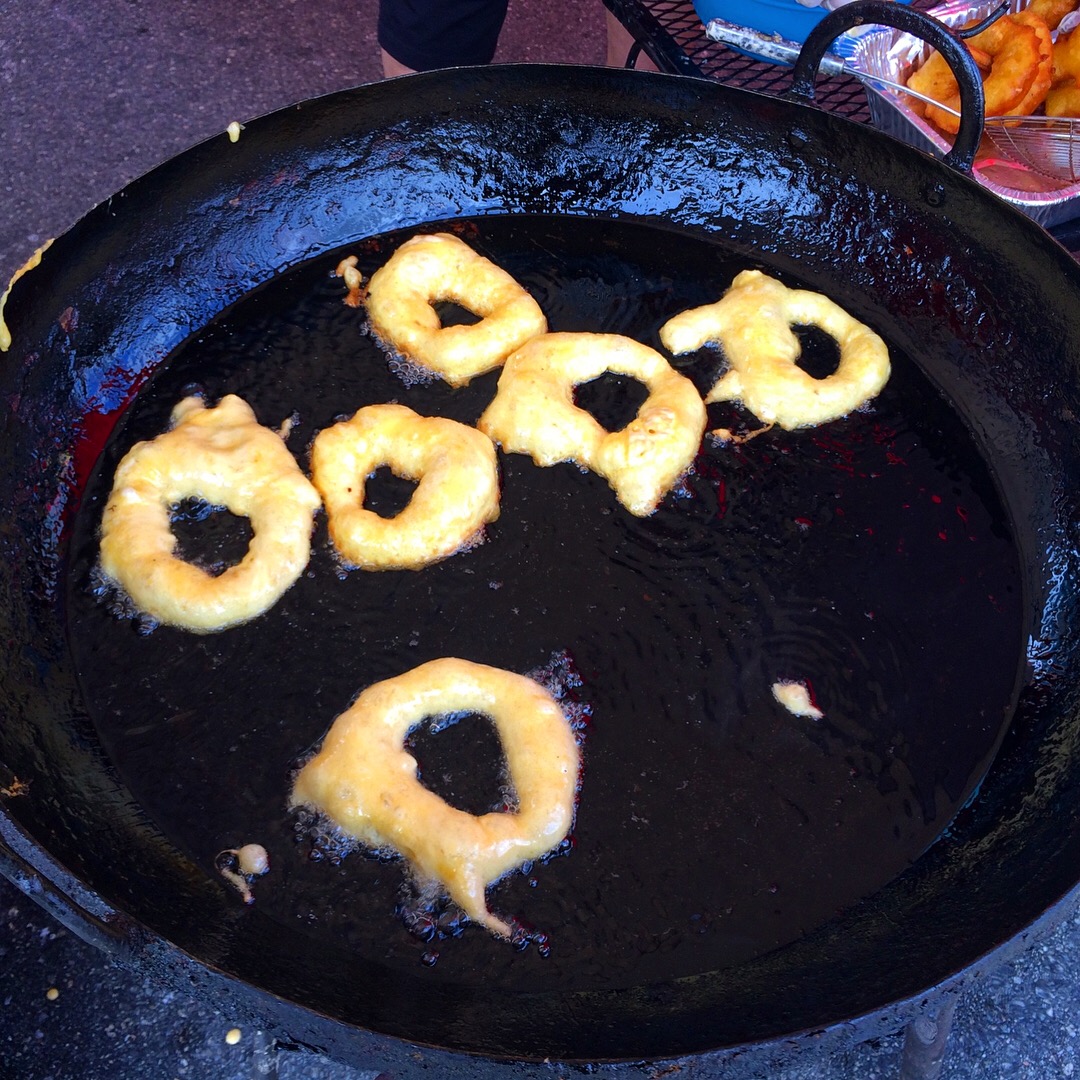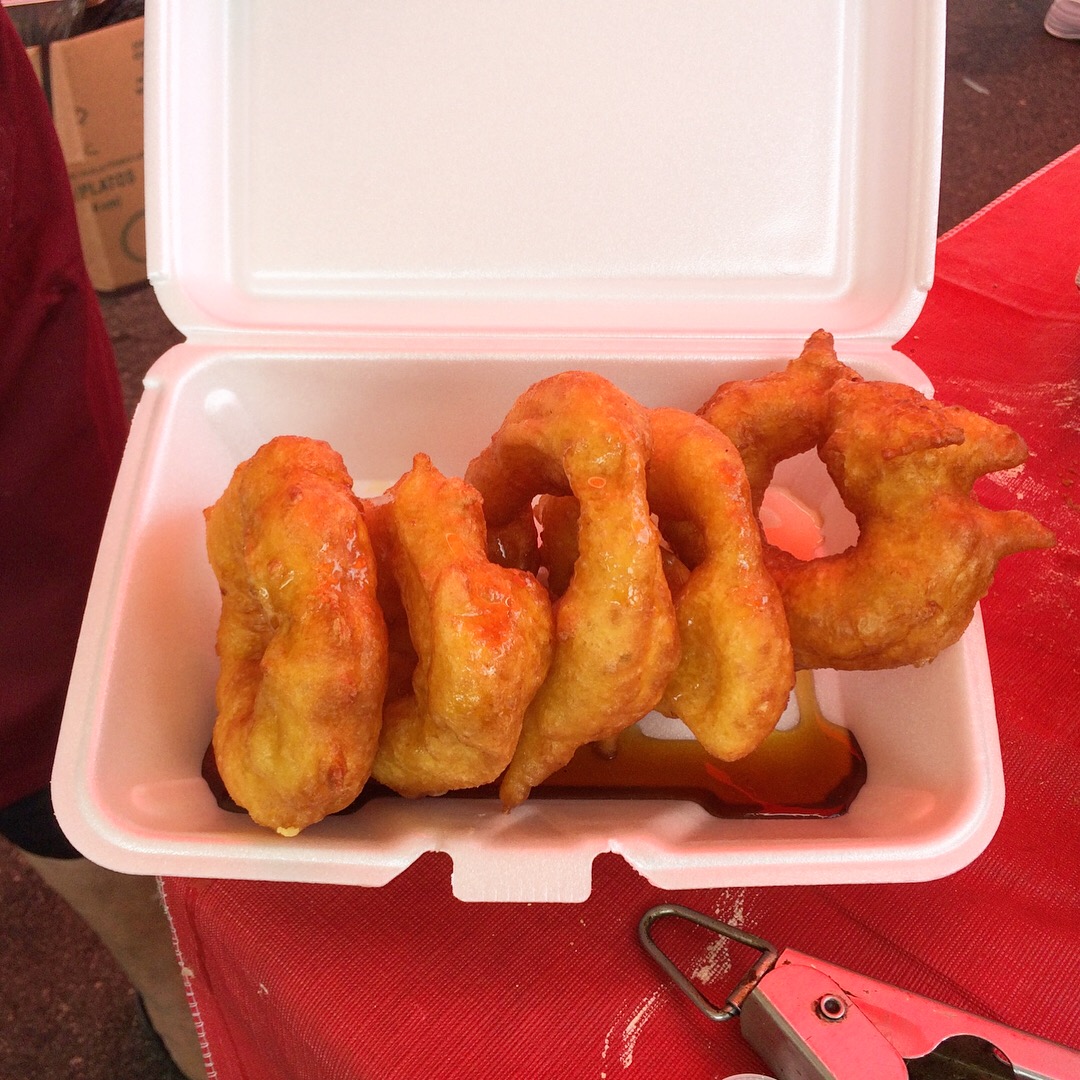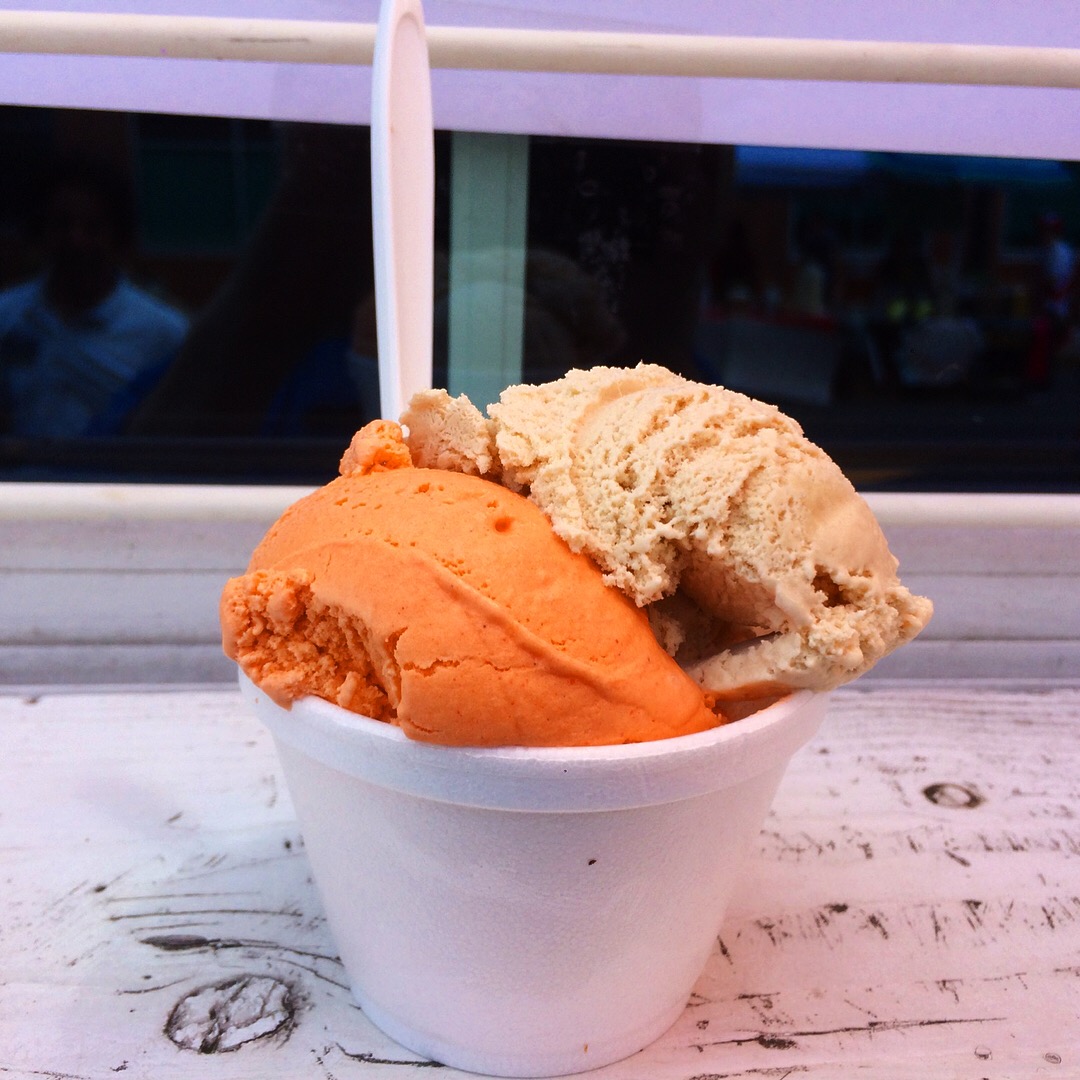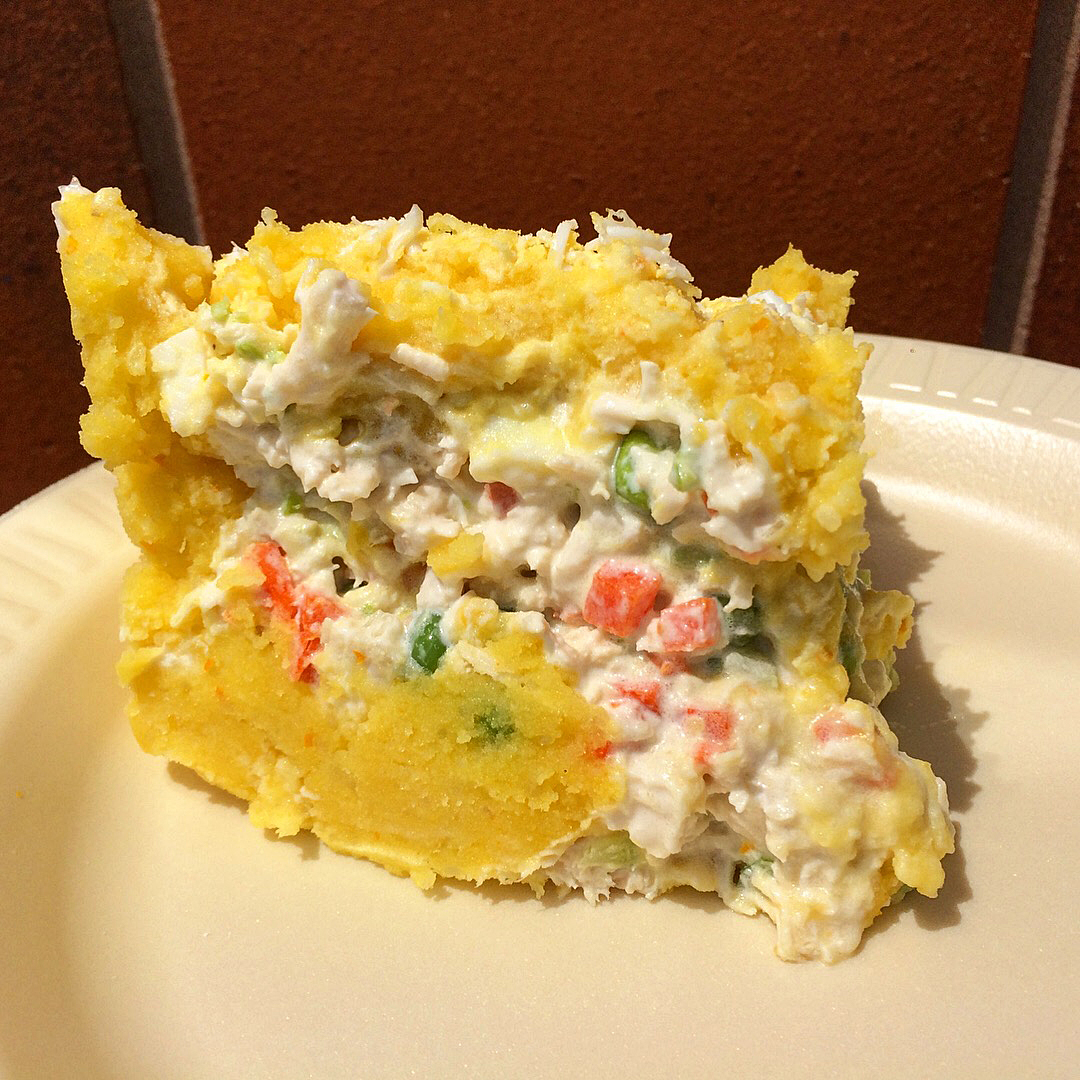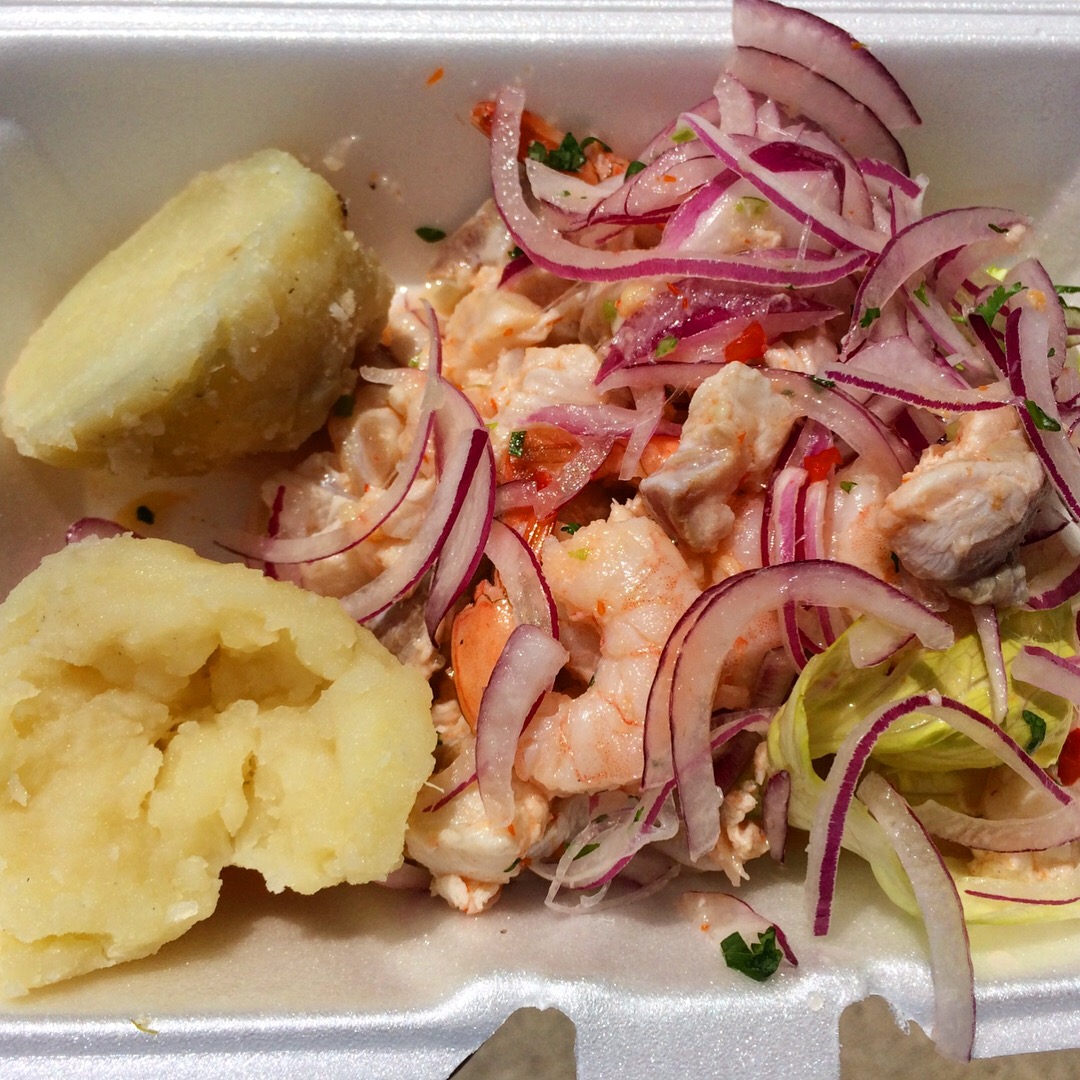 On the last Sunday of July, Paterson, NJ, plays annual host to its exuberant Peruvian Parade and festival celebrating the country's culture and national heroes. Here are some photos from this year's culinary extravaganza in "Little Lima", home of America's largest Peruvian community, starting with dessert – because life is short:
[1 & 2] Picarones: Peru's answer to the doughnut, served with a variety of sweet sauces.
[3] Two of my favorite ice cream flavors sharing a single cup: lúcuma and cherimoya with big hunks of fruit. It's difficult to find fresh lúcuma locally but the frozen pulp is easy to come by in Latin American markets. Cherimoya, sometimes called custard apple, can be found fresh without much ado – frozen pulp is also readily available. If you have a blender, buy the frozen pulp and try your hand at making a batido!
[4] Anticuchos. Grilled skewers of tender, marinated beef heart always accompanied by boiled potato; Peruvian street food at its finest. Don't be repelled by the fact that it's heart – it's just another cut of beef, and a particularly delicious one at that. Try it, you'll like it.
[5] Causa, another Peruvian favorite. This cold dish takes many forms, but the base is always seasoned, mashed yellow potatoes. From there, it's layered with tuna, salmon, or chicken salad, olives and other vegetables, and topped with another layer of sunshiny potatoes.
[6] Ceviche. I saw easily a half dozen different versions at the festival; stands offered divergent types of fish and each had its own custom recipe for leche de tigre, the ceviche marinade.
Mark your calendars for next year's event!