Instagram Post 5/6/2019
(Click on any image to view it in high resolution.)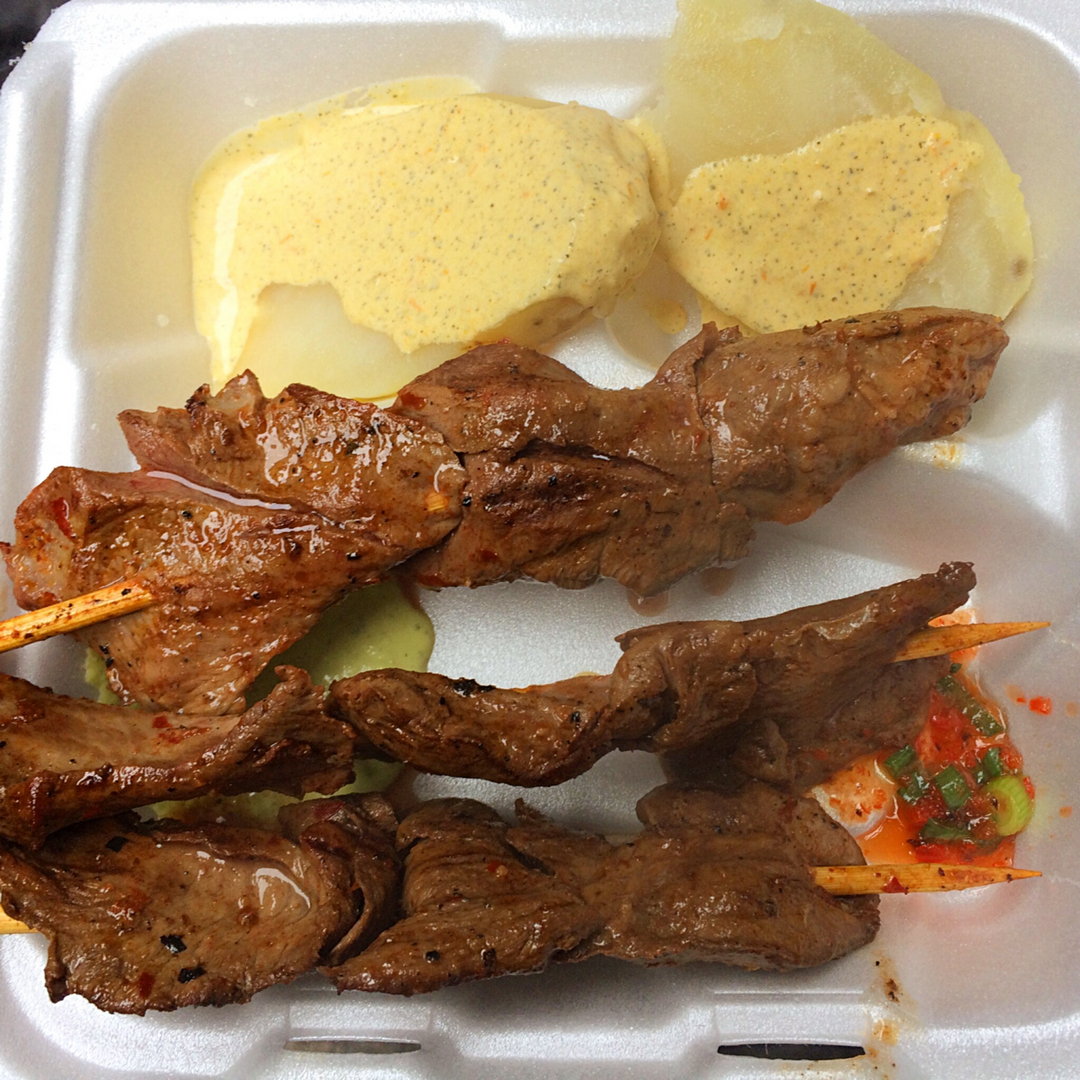 Oh, the myriad food puns I could do about this marvelous treat – but fear not, I won't. (Feel free to contribute your best in the comments though, if you're so inclined.)
These are anticuchos, skewers of tender, grilled marinated beef heart that hail from Peru, typically served with papas a la huancaína, slices of boiled potato slathered with a creamy, spicy, yellow pepper (aji amarillo) sauce, shown here with a spibble of spicy salsa to the right of the luscious meat. The name has its roots in Quechua, the indigenous language of the Peruvian Andes: "anti" refers to the Eastern region of the Andes, "kuchu" means cut.
But the best part is that you don't have to travel to South America to indulge – simply head for Doña Fela's Tamales Peruanos cart at Roosevelt Ave and 90th St right on the border of Elmhurst and Jackson Heights, Queens on weekend afternoons. They serve up other authentic Peruvian delicacies and antojitos as well, like picarones (deep fried doughnuts, only better) and more, but I'm not going to provide a long list here because I want you to focus on their mind-blowingly delicious anticuchos – especially if they're new to you. They're one of my absolute favorite street foods and if you like grilled meat, even if you're not a fan of organ meats, these will win you over.
Okay, just one pun since you saw this one coming anyway: I ❤️ Anticuchos!