Instagram Post 3/19/2020
Continuing my posts about Chinatown favorites:
In addition to all the great restaurants that are open for takeout and delivery in Manhattan's Chinatown during the COVID-19 crisis (see a detailed list updated daily here), please remember to patronize the markets that are eager to serve you too.
The venerable New Kam Man at 200 Canal St has everything you'd expect in a celebrated marketplace including a complete line of Asian ingredients and kitchenware along with all the necessary cookies and sweets to help us all get through this together. Of course, the sidewalk window displays tempting siu mei (燒味) – barbecue/roast meats like roast pork, roast pig, soy sauce chicken, and ducks galore, but since I've posted a lot of duck photos recently, here are two treats from the prepared food section worthy of your attention, especially if you're a vegetarian.
(Click on any image to view it in high resolution.)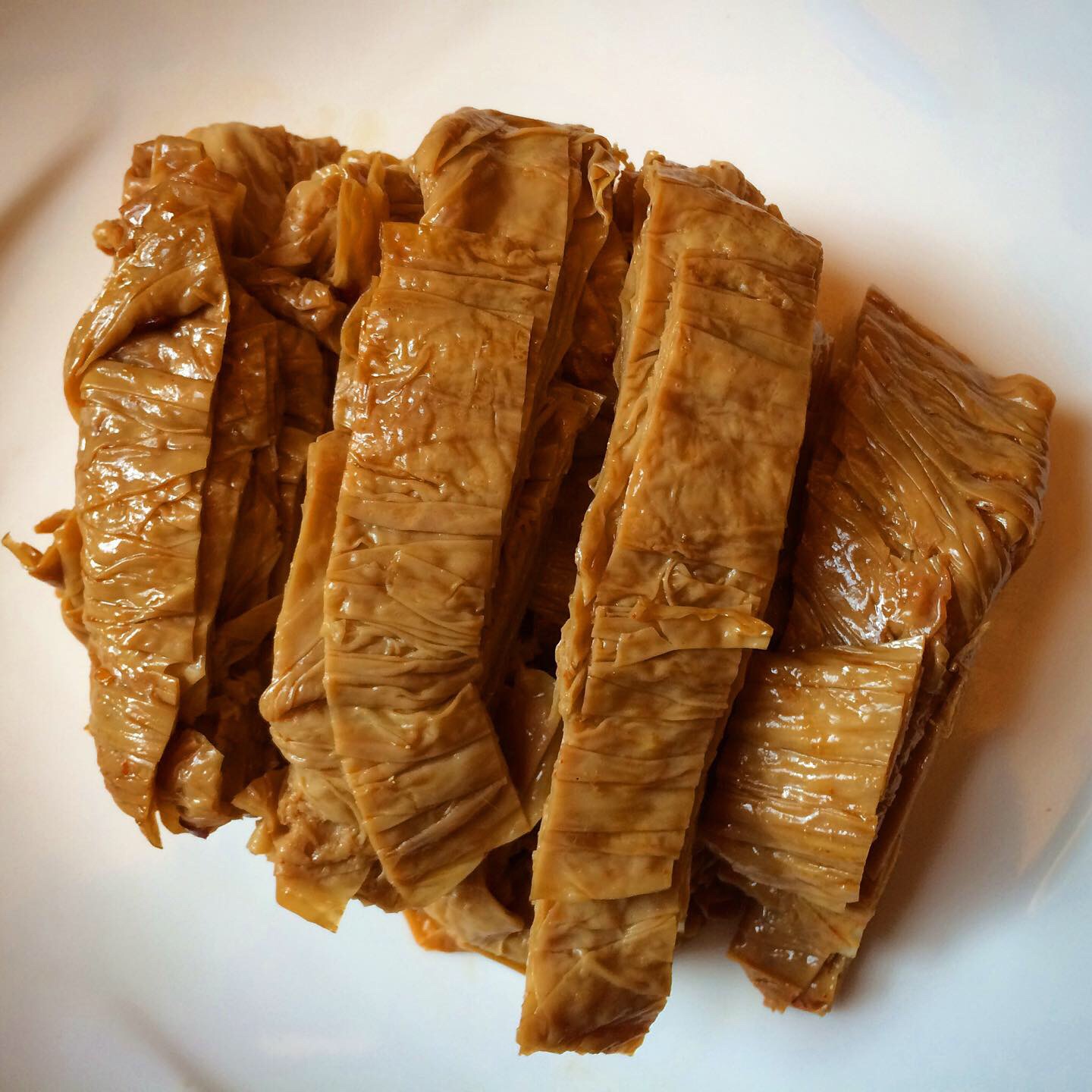 Both are made from bean curd skin. When soymilk is boiled to make tofu, a skin forms on top, it's skimmed off and dried and when it's reconstituted, it has dozens of delicious uses from dumpling wrappers to "mock" meats. These two examples are unassuming but tasty. The first simply consists of layers of bean curd sheets, rehydrated with water, soy sauce, and sugar, then pressed together and sliced; it's as much about the texture as it is about the flavor. The label reads "NKM Stewed Bean Curd Pastry". It's a little saltier than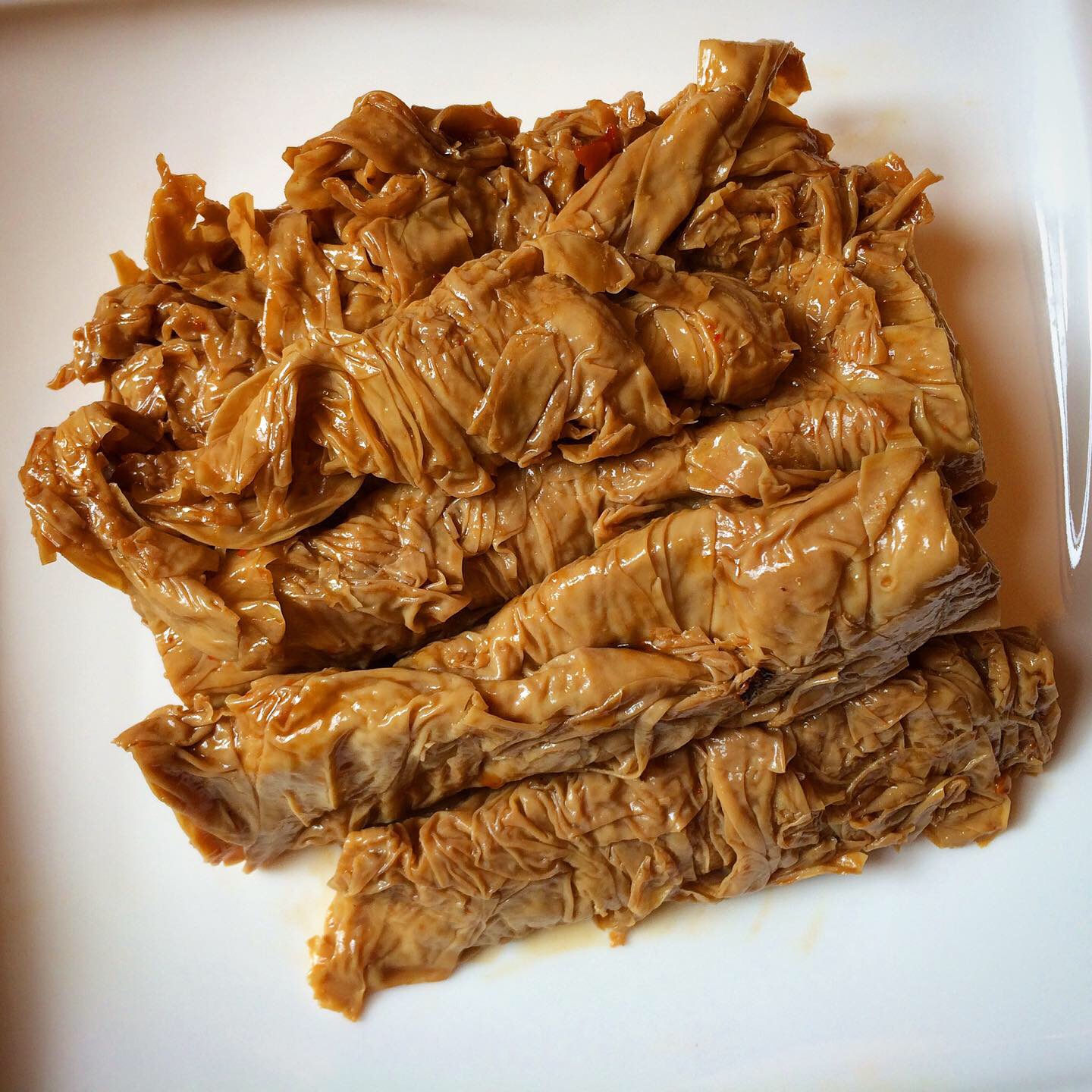 these rollups which are similar but a bit sweeter. The package was identified as "NKM Braised Gluten Stick" although I don't think gluten figures into it and I see rolls rather than sticks, mislabeled perhaps. Either way, yum!
I bought a bunch of stuff from New Kam Man for some COVID-19 cooking. Will post photos ASAP. So grateful that they're there and open for us; please help them continue to thrive!