👨‍🍳 Cooking in the Time of COVID 👨‍🍳
(Click on any image to view it in high resolution.)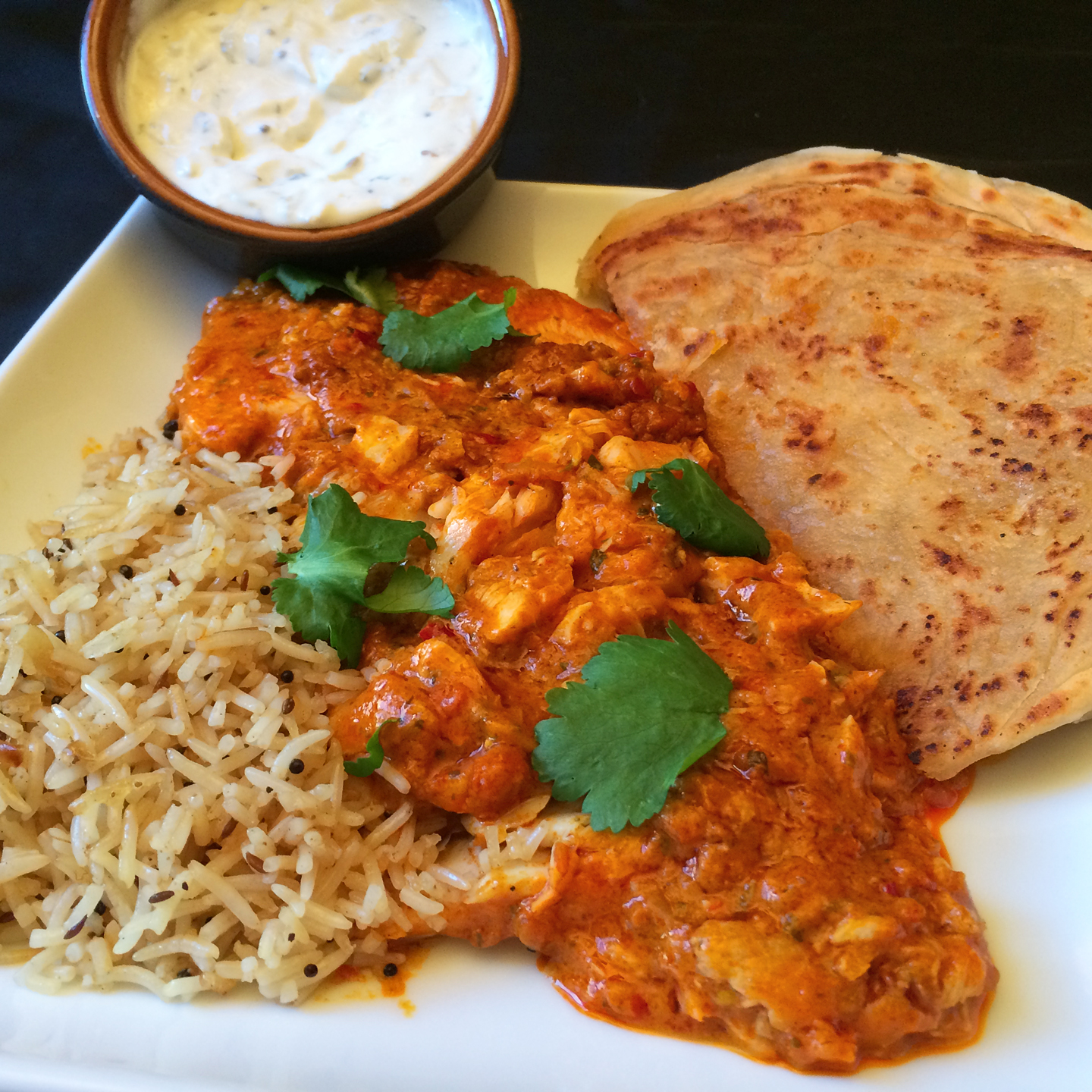 Part Three of Tilapia, Three Ways.
As I write this, I'm realizing that this post and the two before it comprise an object lesson in dealing with diminished resources: a scarcity of supermarket selections, a food budget that is less lavish than it once was, and an energy level that seems to have gone missing in the light of living in 1984 in 2022.
So today's tilapia challenge is a cheat as well.
I concocted a sauce that was akin to an Indian masala curry using canned tomatoes, tomato paste, onions, fresh chilies, garlic, ginger, yogurt, cream, and cilantro. The spices were ground, toasted cumin and coriander seeds, ground tellicherry peppercorns, turmeric, garam masala, cardamom, and mace plus a couple of Indian blends I had on the shelf.
The basmati rice was spiked with chopped onion sautéed in ghee along with a cinnamon stick, a clove, and some cumin seed and mustard seed. Raita and paratha on the side.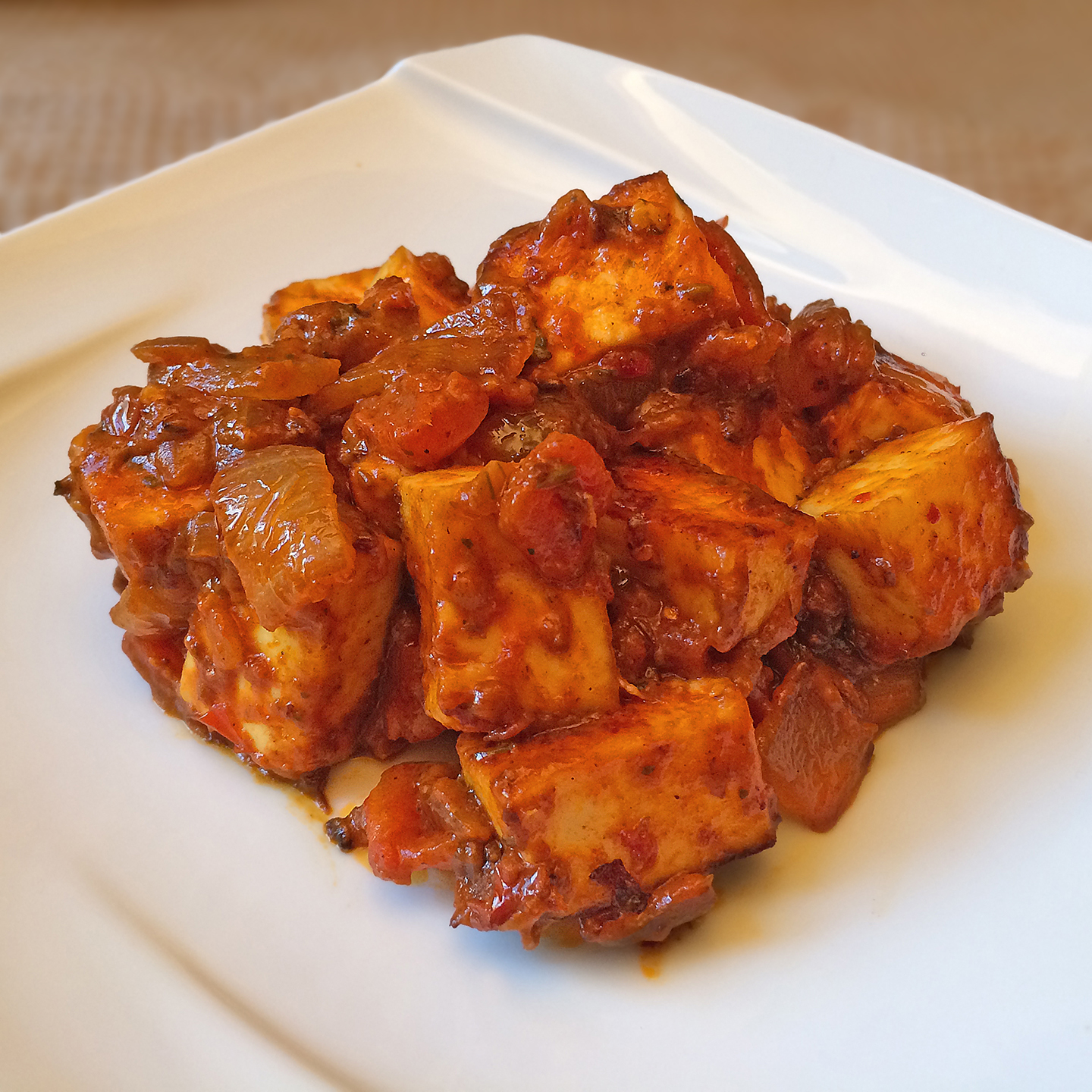 Paneer was an unplanned afterthought, but there it was in the cheese section of the supermarket and I'm not one to look a gift course in the mouth.
I pan-seared the fish and the paneer (paneer doesn't melt) separately to get some serious browning and let them simmer in the sauce respectively.


So there you have it: three posts involving a three-pillared object lesson – and perhaps three wishes to grapple with it.


Stay safe, be well, and eat whatever it takes. ❤️