👨‍🍳 Cooking in the Time of COVID 👨‍🍳
(Click on any image to view it in high resolution.)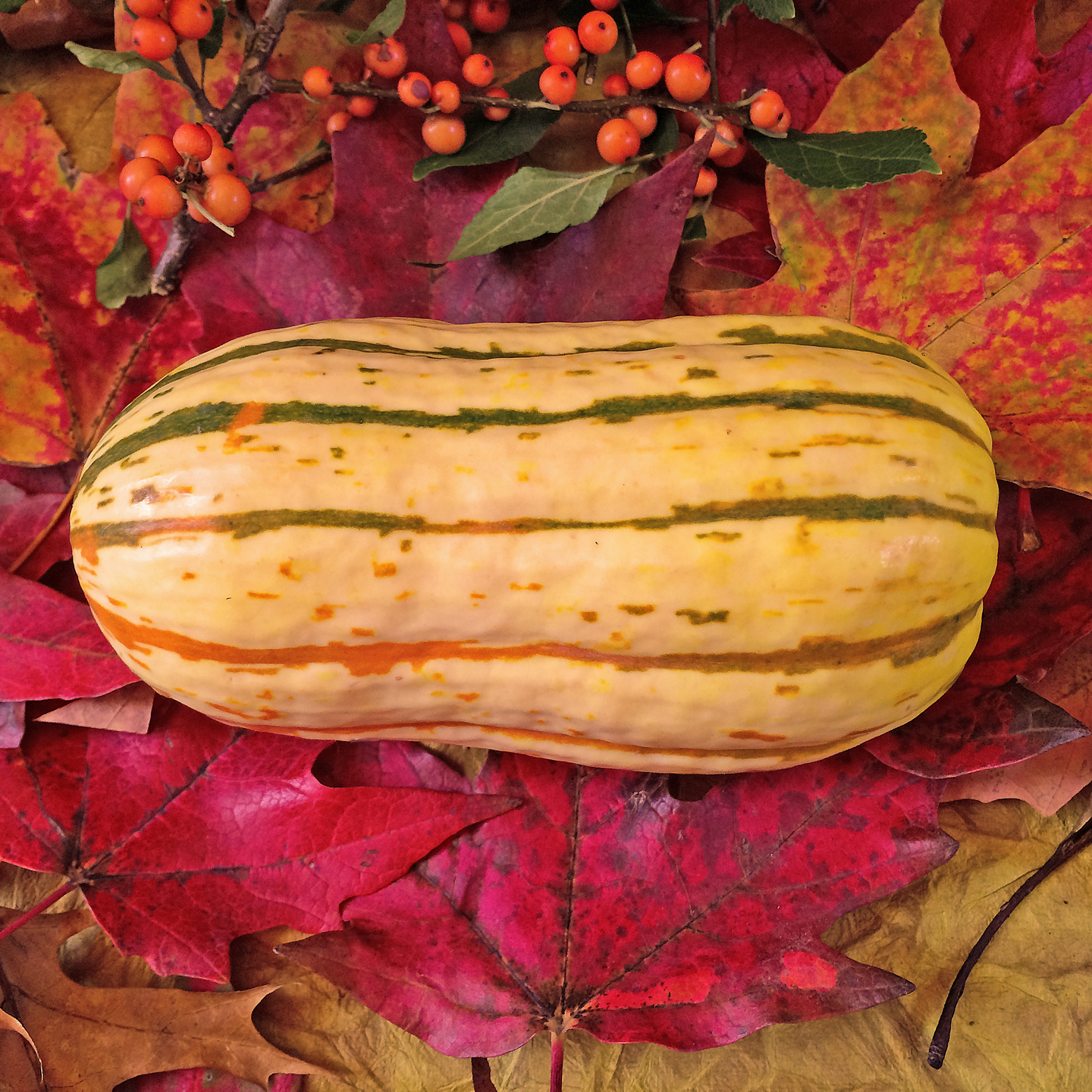 With a unique oblong shape and striped coloration, delicata squash is easy to spot and even easier to prepare; its rich sweet flavor makes it another favorite in my kitchen. It's often sliced in half lengthwise to function as a serving vessel, and when stuffed looks like an overladen canoe – possibly applicable as part of a strategy to entice children to eat their veggies, and perhaps even opening the door to countering some stereotypes about Native Americans and teaching kids about the Three Sisters: squash, corn, and beans which were planted together by the indigenous people of North America.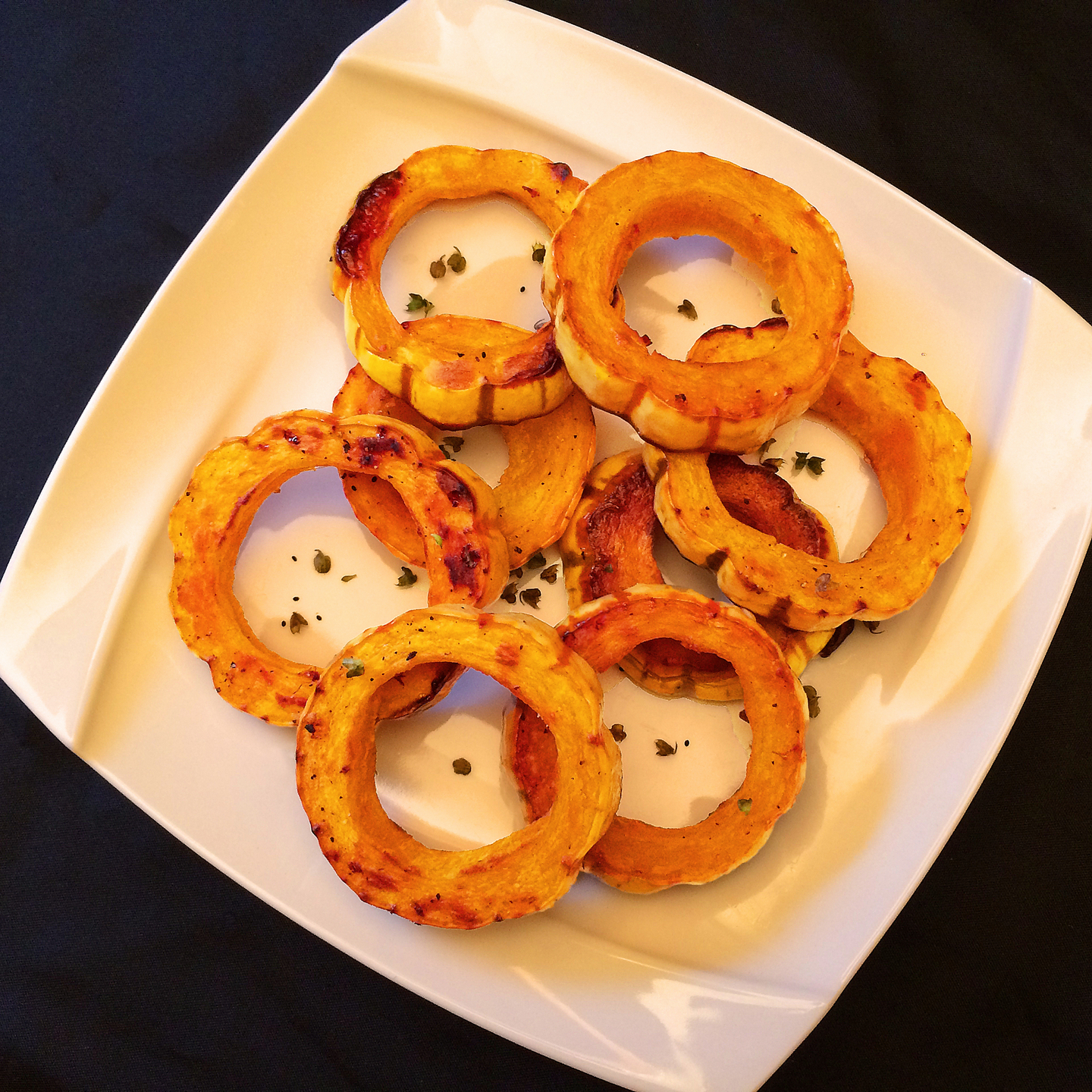 Its individual serving size and indisputably edible thin skin lends itself to preparations like this, another common delicata treatment. I simply sliced it into rings and removed the seeds, anointed it with a bit of EVOO and a touch of salt, and roasted it in a hot oven. (Hey, kids might think these are cute, too.) Incidentally, those are Thai basil flowers garnishing the squash – just because I had 'em.
Next up tetsukabuto squash.


Stay safe, be well, and eat whatever it takes. ❤️