👨‍🍳 Cooking in the Time of COVID 👨‍🍳
It's been a minute since I posted any homemade Japanese food but since I cooked up this Japanese curry and it wasn't bad, I thought I'd share. Actually, the word "homemade" might be something of a stretch: the sauce comes from a package, specifically the quick 'n' easy, rather ubiquitous S&B Golden Curry Sauce Mix, the hot variety – and for "hot", read medium.
(Click on any image to view it in high resolution.)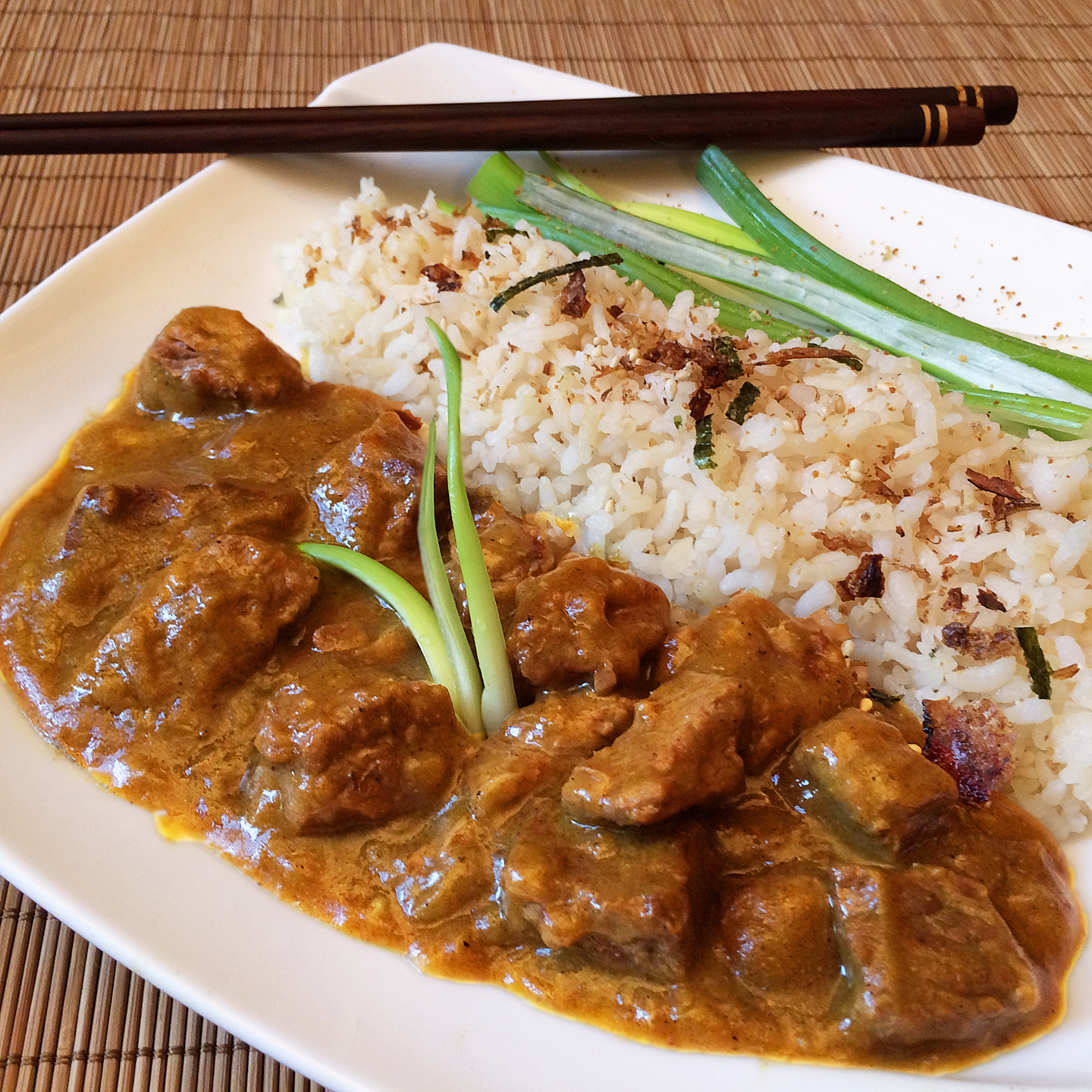 Yes, Japanese curry is a thing; as a matter of fact it's considered to be one of the country's top two national dishes (the other being ramen) which are only then followed by sushi and miso soup. From The Japan Times: "The spice mix known as curry powder and curried dishes were most likely introduced to Japan via the Anglo-Indian officers of the royal Navy and other stalwarts of the British Empire. They were among the first Westerners the Japanese came into contact with, after Commodore Matthew Perry landed his Black Ships at Kurihama in 1853, opening the country to the world after hundreds of years of isolation. Since this new dish came from the West, as far as these Japanese travelers were concerned, it was classified as yōshoku (Western food)…."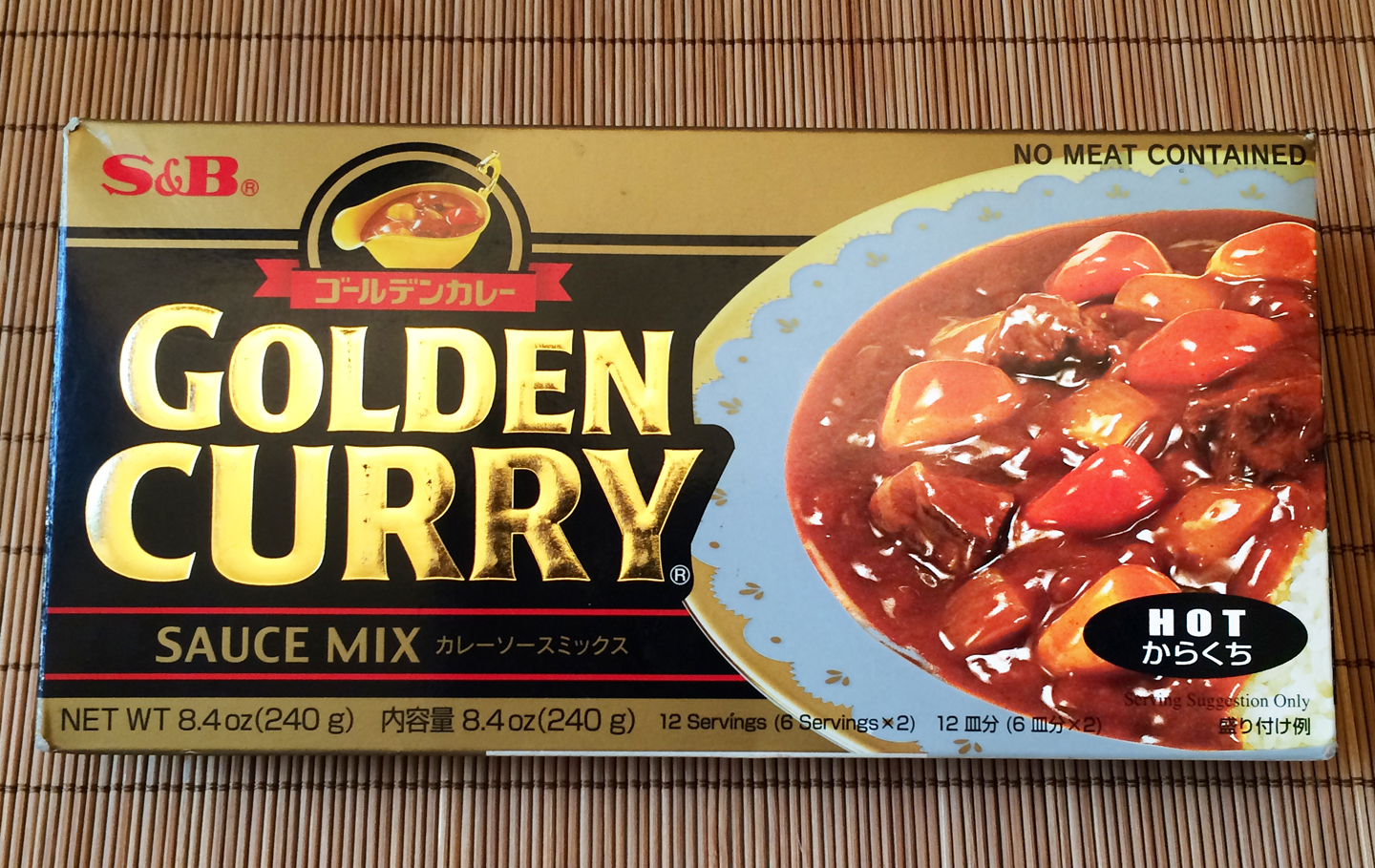 After years of tinkering with flavor profiles and targeting them to local tastes, Japanese curry came of age, a countrywide comfort food that exhibits little similarity to the Anglo-Indian dishes that gave rise to it. Inside the box, you'll find blocks of curry sauce mix, essentially an instant roux packed with all the typical flavorings. The instructions couldn't be simpler: stir-fry chunks of your protein of choice (I used beef) along with some vegetables (onion, carrot, etc.) in oil for 5 minutes, add water, bring to a boil, and simmer for about 15 minutes.
Now if you do any cooking at all, you will immediately recognize that there's no way red meat is going to tenderize during that meager interval, so put your optimism back in the pantry, take out your patience, and let the dish simmer covered for a good deal more time until the meat is actually tender. Then turn the heat off, break the curry-roux bricks into pieces, add them to the skillet, and stir until the sauce mix has dissolved completely. Simmer and stir for another 5 minutes or so.
I kicked up mine with some yuzu shichimi togarashi (seven spice mixture) that includes dried yuzu peel and red chili pepper and topped the rice with furikake. Raw scallion is a good foil for cooked beef and more important, I had some on hand, so why not?


Stay safe, be well, and eat whatever it takes. ❤️