👨‍🍳 Cooking in the Time of COVID 👨‍🍳
Top Round London Broil was on sale at my local supermarket and the memory of Beef Stroganoff, an economical comfort food from my youth, came to mind: budget beef, sautéed mushrooms and savory gravy over noodles – what could be more fundamental? I've been tossing this together for so many years that the idea of consulting a recipe never crossed my mind, but since my obscenely large collection of cookbooks has been gathering cobwebs of late, I reasoned that a quick memory refresher couldn't hurt.
The exercise brought me up short, however: every recipe I came across emphasized how "the quality of the beef makes the dish excel" and to "use filet mignon or ribeye…nothing less". What? Slather filet mignon or ribeye in gravy? Now, where I grew up this preparation was considered a frugal approach to stretching meat; as a matter of fact, even to this day in my world, a great gravy is what makes the dish. So I returned the books to their dusty shelves and proceeded with my tried and true methodology:
(Click on any image to view it in high resolution.)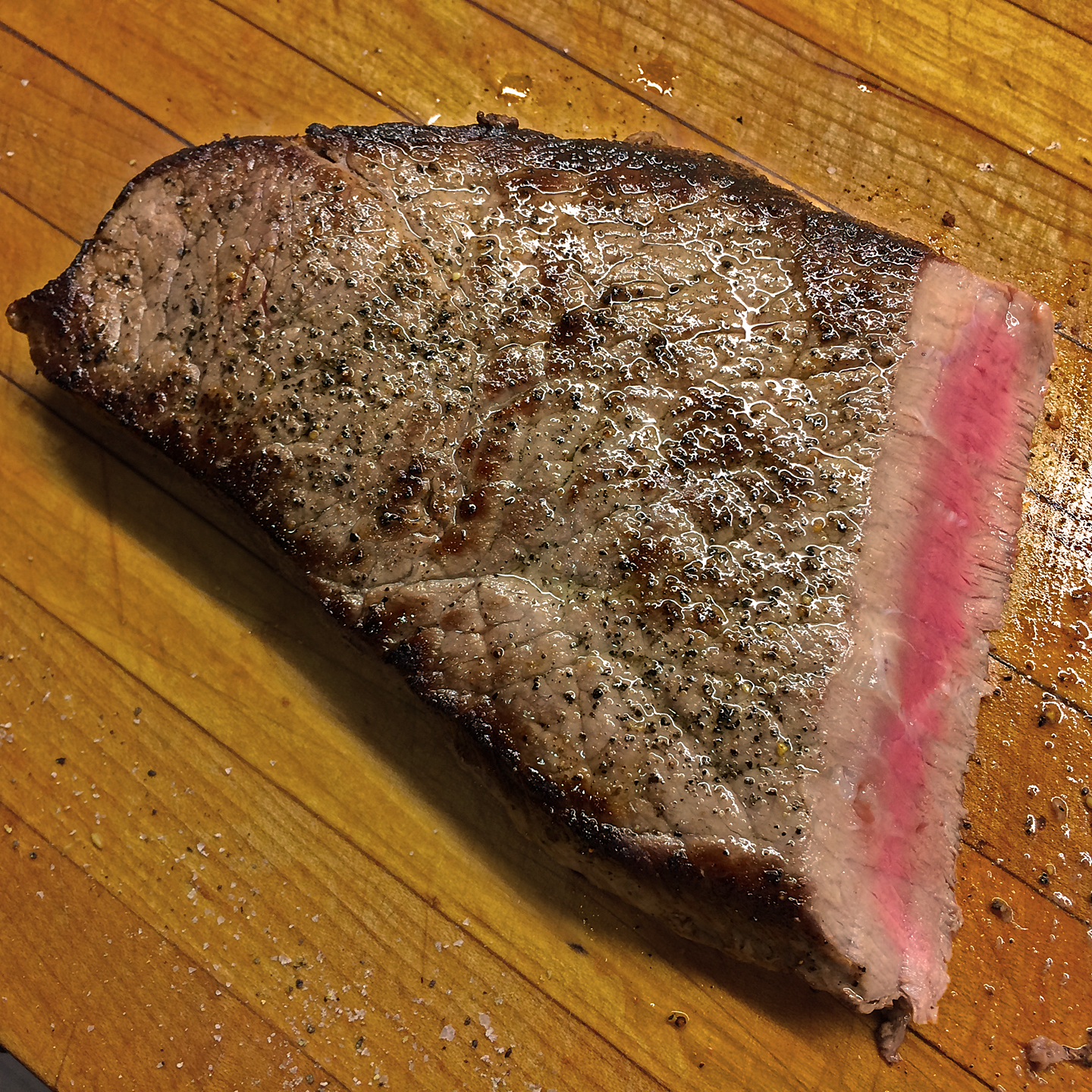 I seasoned the meat with salt and plenty of freshly ground black pepper and in a hot cast iron pan, seared it in a mixture of butter (for flavor) and oil (so the butter wouldn't burn), flipped it once, and let it rest while I made the gravy.
In the same pan, I sautéed onions, added sliced cremini mushrooms, garlic, S&P, removed them from the pan, made a roux in it (nothing unique – standard rouxles apply), and used a very rich beef broth I had in the freezer plus Worcestershire sauce, Dijon mustard, and dill. When the gravy had thickened, I would have customarily added sour cream at that point, but there was Mexican crema in the fridge and I swear it was even better than sour cream in this application and may become a new component of my "recipe" (such as it is).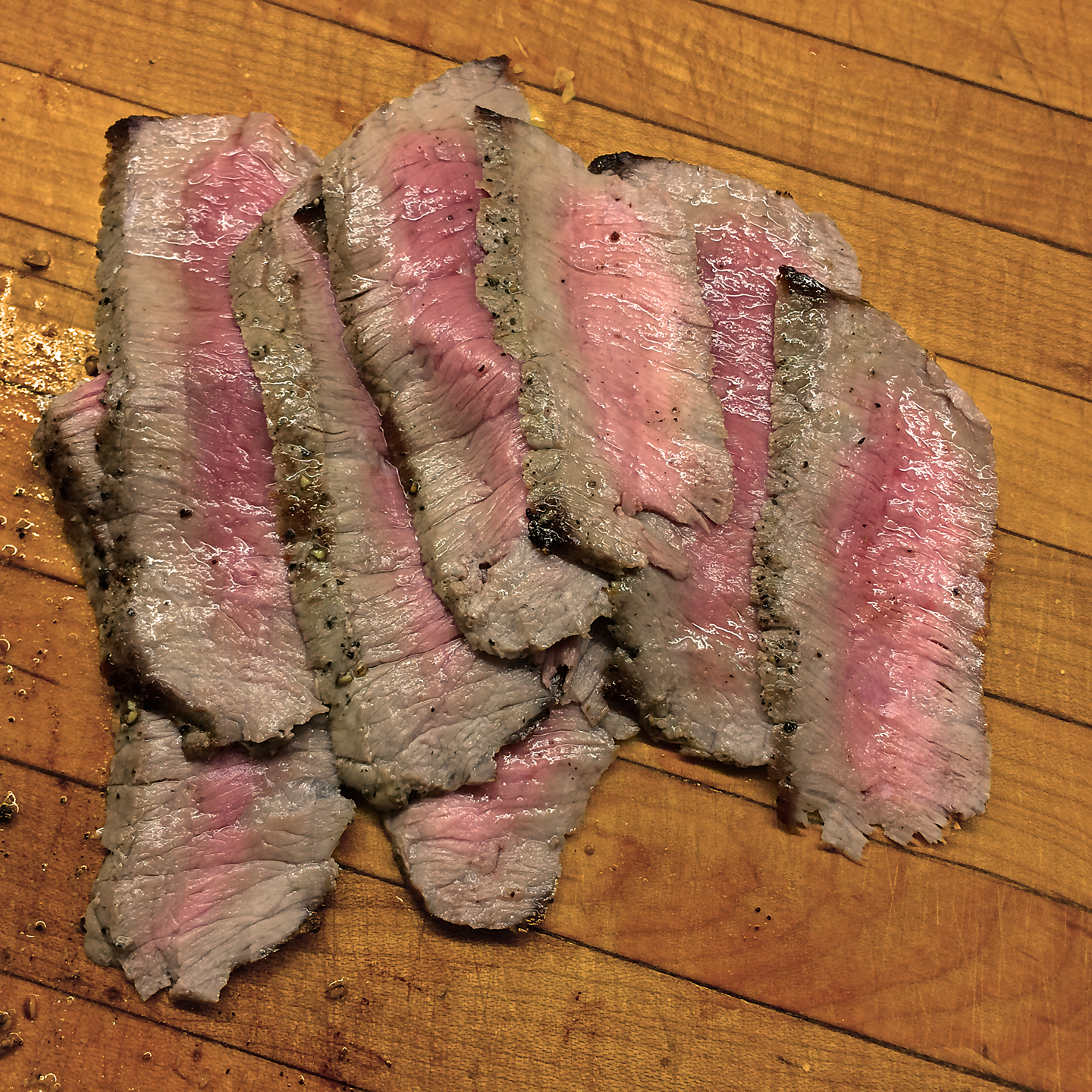 After the meat had had a chance to rest, I sliced it thinly (prudent if it's a tough cut)…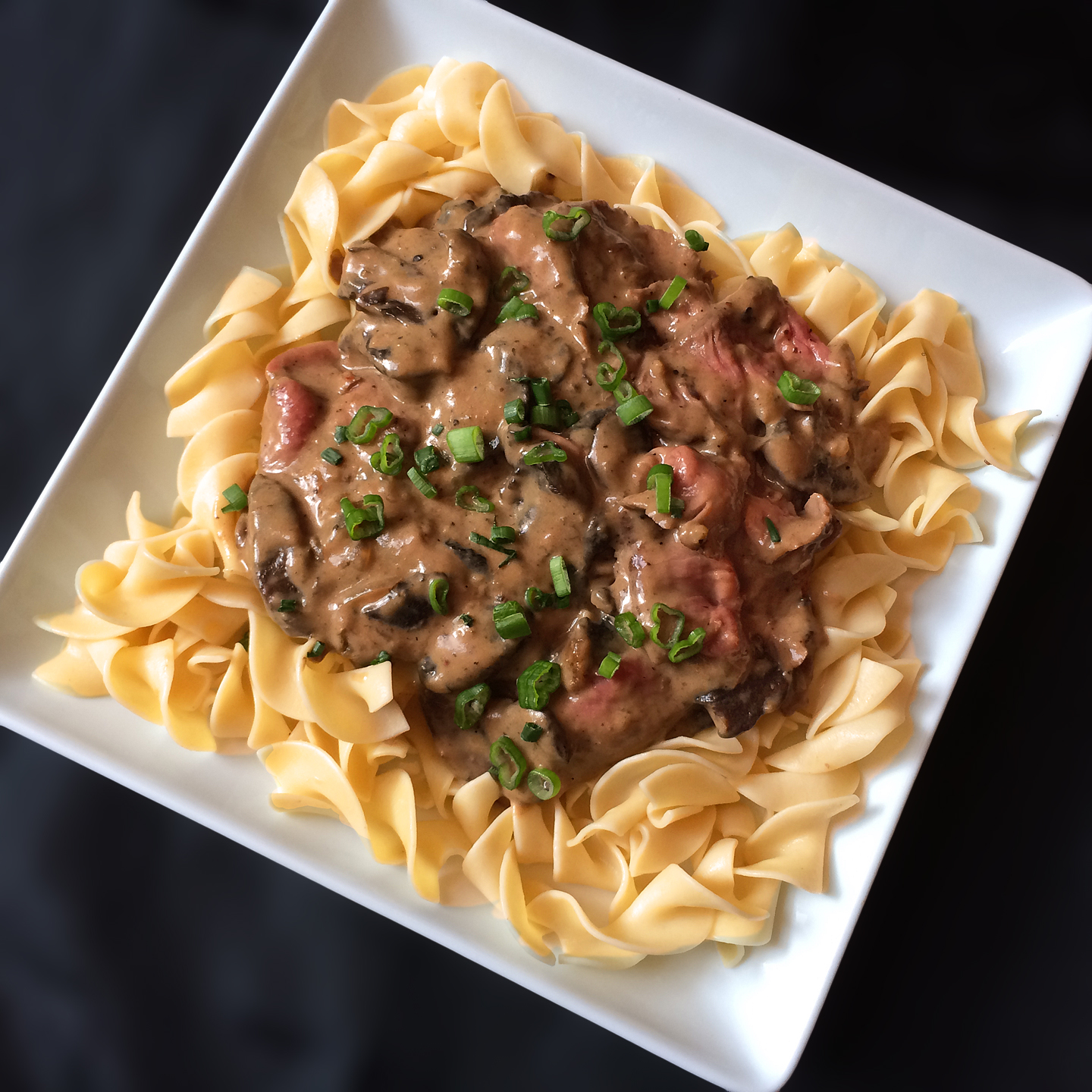 …folded it into the gravy along with the vegetables and ladled it over boiled, drained noodles.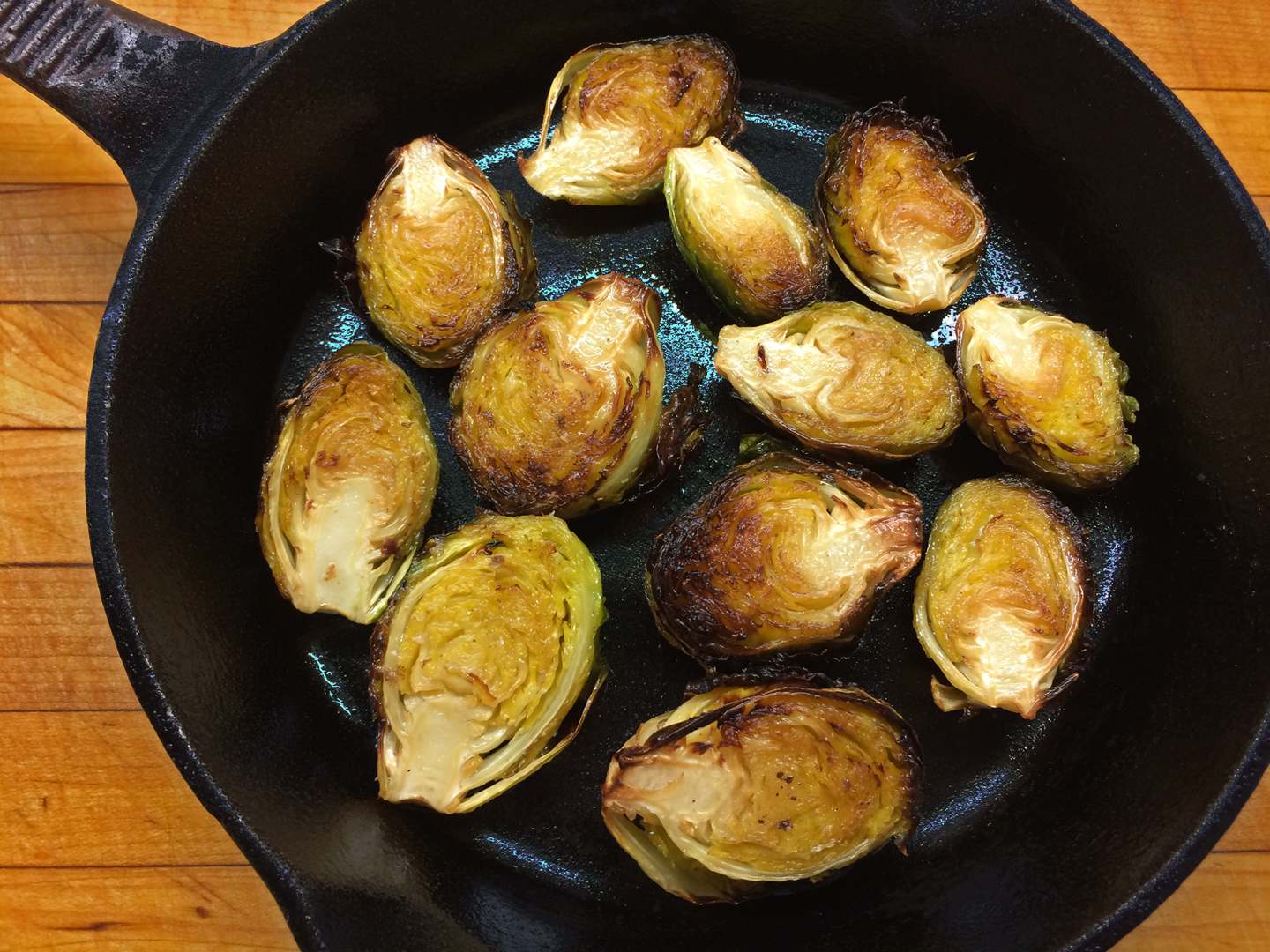 A side of roasted Brussels sprouts rounded out the meal.
I don't care what they say – I think this is a dish fit for a czar!


Stay safe, be well, and eat whatever it takes. ❤️