👨‍🍳 Cooking in the Time of COVID 👨‍🍳
(Click on any image to view it in high resolution.)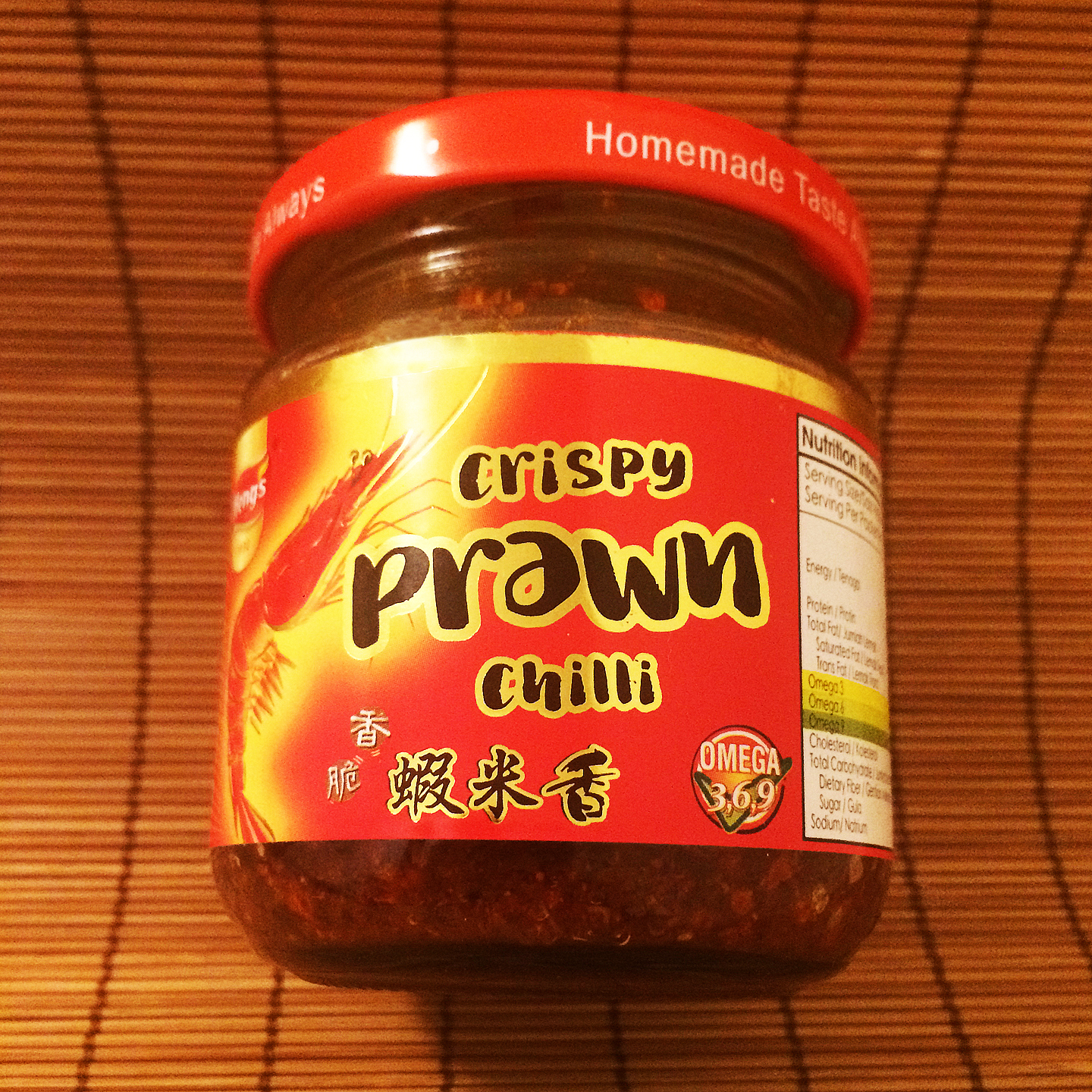 At least that's the way that Heng's spells it on their label, and orthography notwithstanding, this stuff is outrageous.
On a recent visit to a market in Sunset Park's Chinatown as I was ogling the infinitely many sauces and condiments, I couldn't help but spot this product with its flashy reflective gold label. I suspected it might be a fishy requisite that could take its place beside the jumbo jar of spicy chili crisp in the fridge and I was not disappointed.
Remember when you first heard about sriracha and soon began dousing everything in sight with it – until you heard about spicy chili crisp and started slathering everything in sight with that? That's where I'm at with Crispy Prawn Chilli now: I've even incorporated it into a dressing for seafood salad. There are other brands, of course (it's not a new creation) just as Laoganma has its challengers in the spicy chili crisp division and Huy Fong has among sriracha rivals; Heng's is a product of Malaysia.
The label lists its main ingredients as soybean oil, chilli, shallot, garlic, dried shrimp, sugar and salt; it's spicy but not overly so, crispy and shrimpy, and can be used as a condiment at the table or in a stir fry as in this hastily flung together dish. For its maiden voyage, I decided to do a stir fry with Chinese cauliflower and peanuts to ensure that the prawn flavor wouldn't compete with another protein in future applications, but now that I've experimented with it, I don't think it would present a problem any more than fish sauce turns a dish "fishy". Got a little delicate brown char on the cauliflower which played well with the crunch of the peanuts and the crispness of the prawn chili.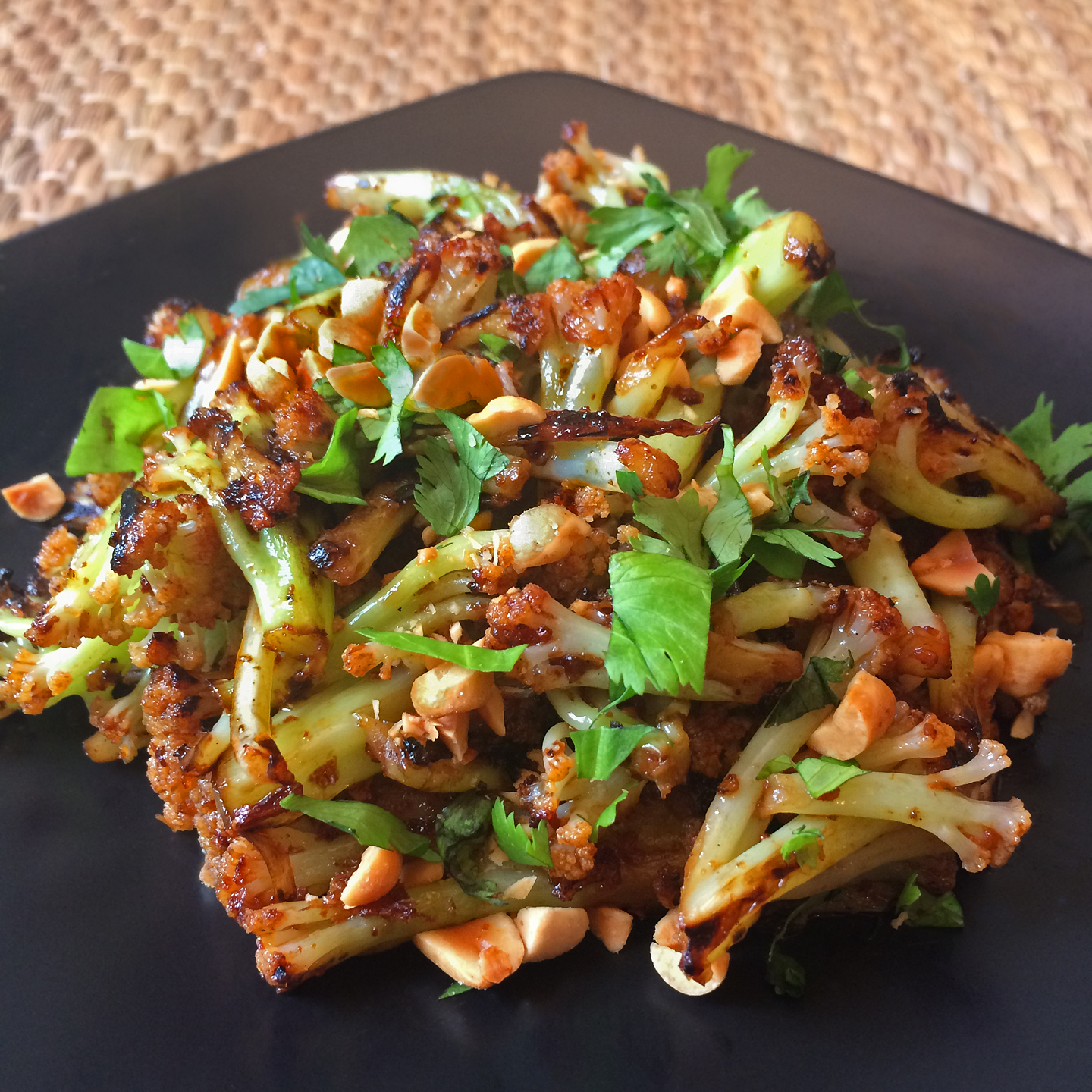 The verdict: delicious!
It's also available in Fish and Cuttlefish versions, so now it's back to Chinatown to sample its mates. (As if I needed an excuse. 😉)


Stay safe, be well, and eat whatever it takes. ❤️