Part of what I'm calling the "Golden Oldies" series: photos I had posted on Instagram in bygone days that surely belong here as well, from restaurants that are still doing business, still relevant, and still worth a trip.
Back in June 2016, we picked up a few "small dishes" at Thai Diva, the Northern Thai restaurant at 45-53 46th St in Woodside, Queens, all of which were great. In no special order:
(Click on any image to view it in high resolution.)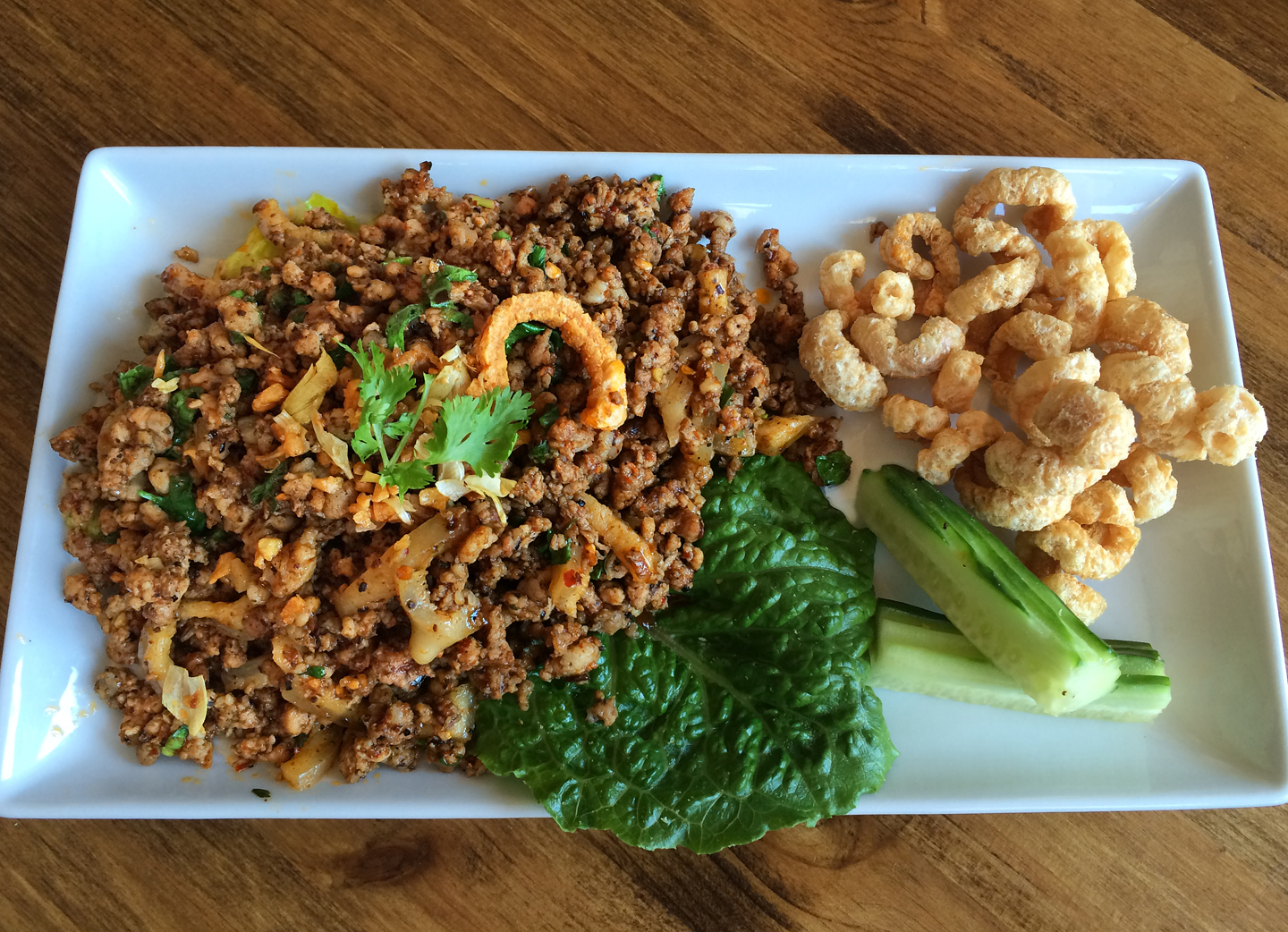 Larb Muang – Northern Thai style chopped meat salad. This version featured ground pork in a kicked-up spice blend with fried garlic and cilantro; it's also available with chicken or beef. Crispy pork rinds (think chicharrones but Thai) on the side.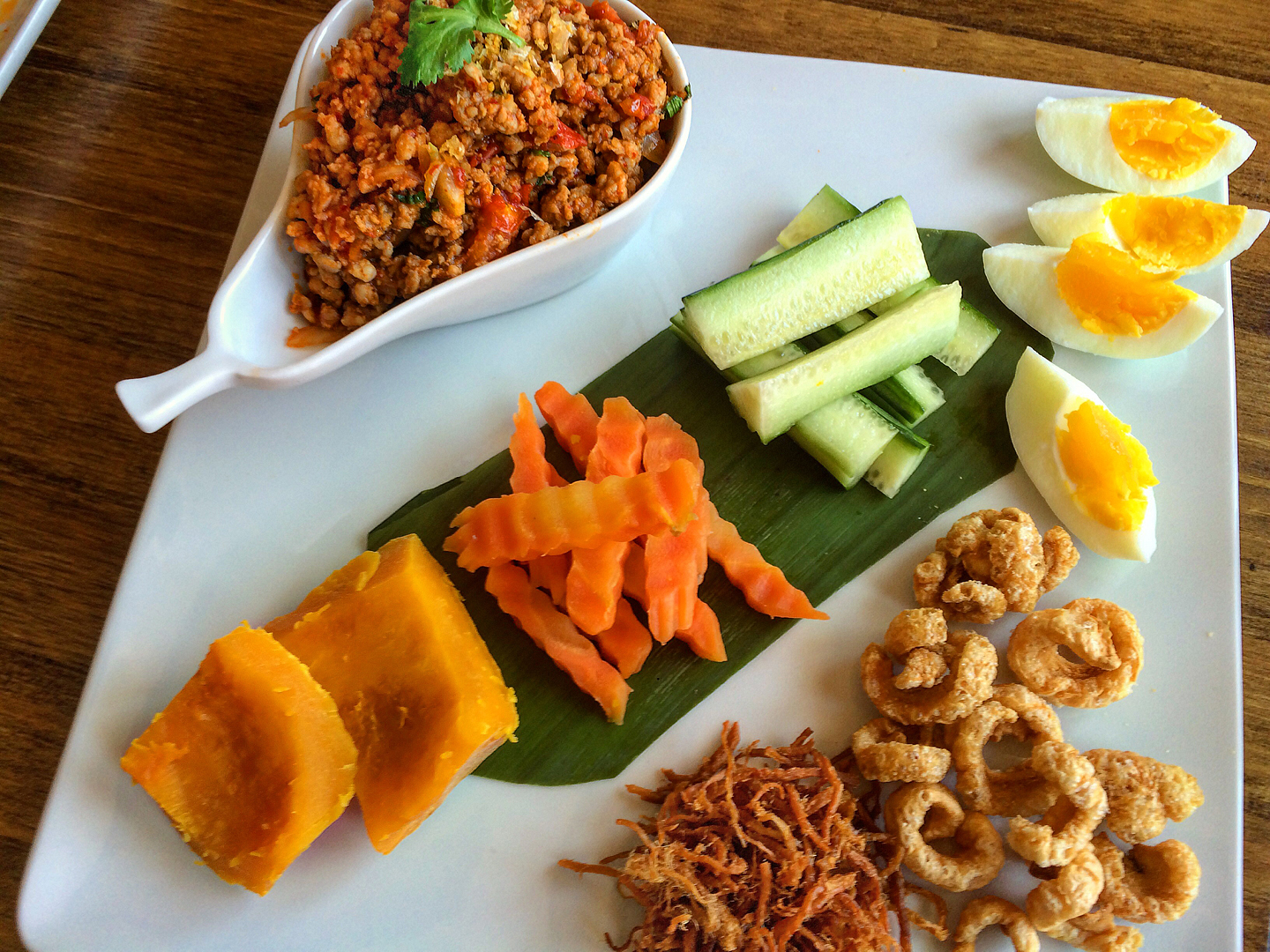 Nam Prik Ong – When you see Nam Prik on a Thai menu, you're venturing into a fiery zone; it's a condiment made from roasted red chilies, garlic, shallots, lime juice and fermented shrimp and soybeans; here it's the base for ground pork and tomatoes. It's served with mixed veggies, hard-boiled eggs and pork rinds, of course.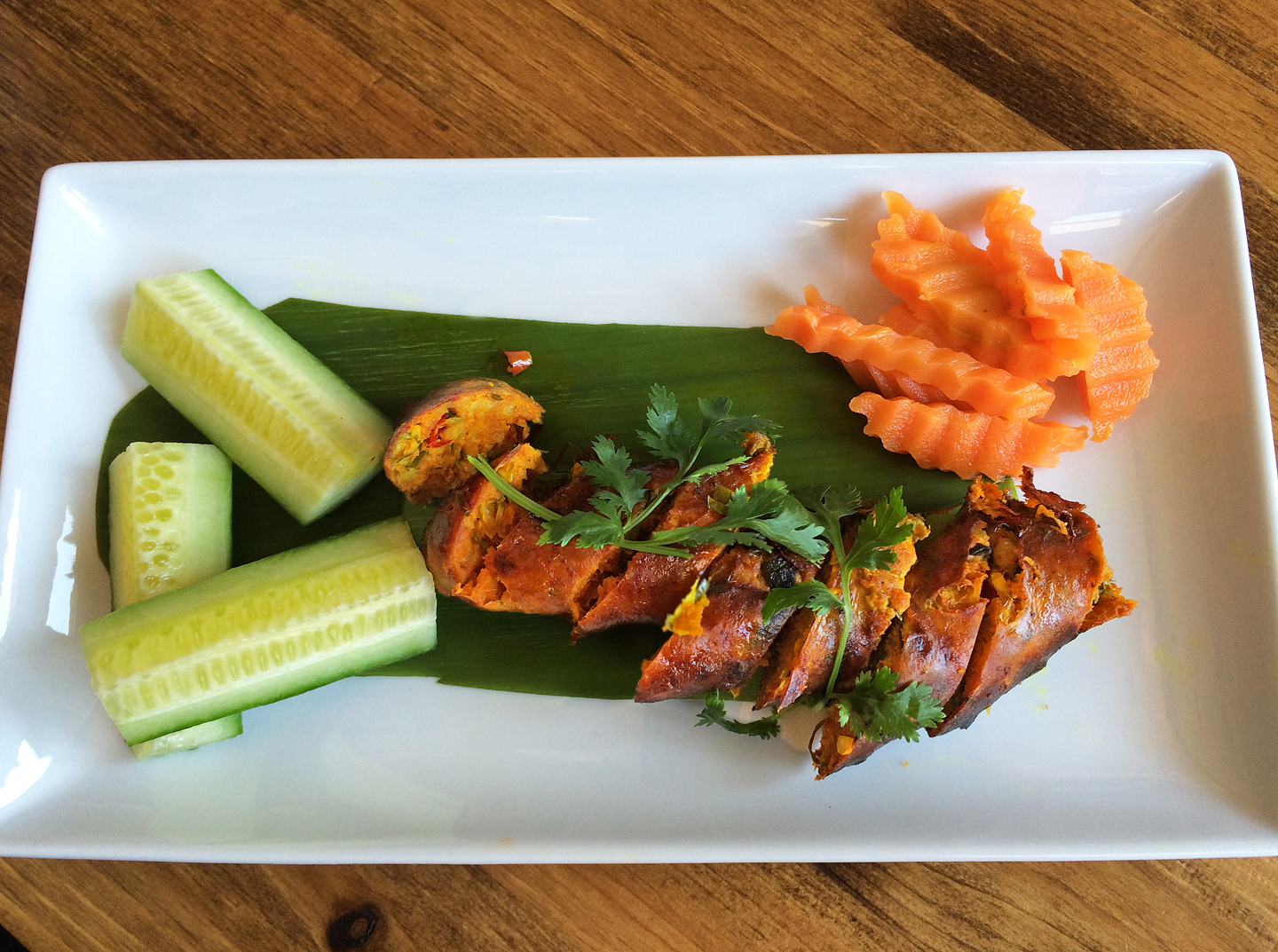 Sai Ua (you might see it as Sai Oua or Sai Aua). Sai ("intestine") ua ("stuffed" – an apt description of sausage in general) is another classic that hails from Northern Thailand. The stuffing is ground fatty pork with that immediately identifiable, signature northern Thai flavor attributable to chili paste plus some combination of shallots, garlic, makrut lime leaves, lemongrass, galangal, and fish sauce. Served here with contrasting cooling cucumber.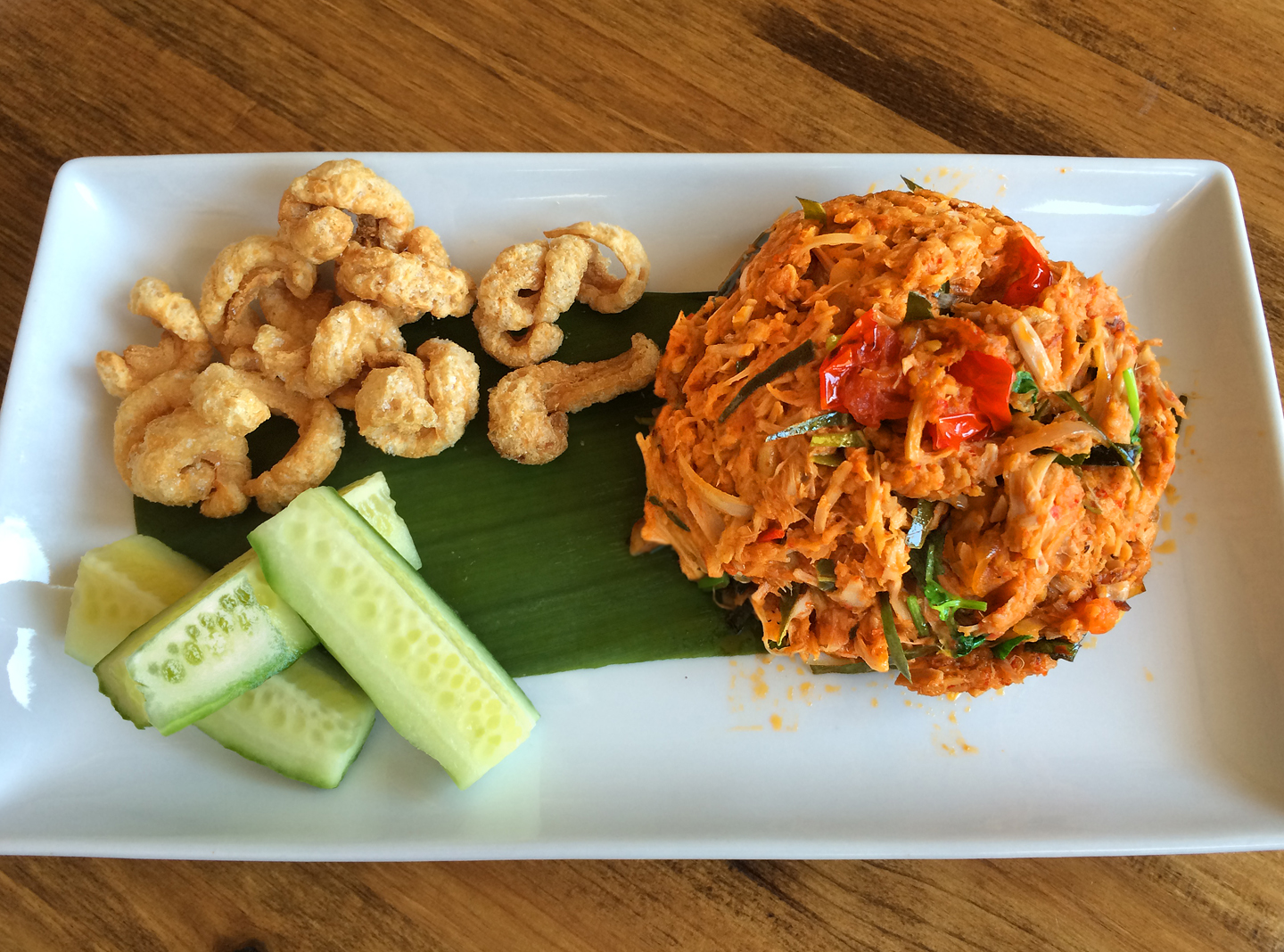 This is Tum Kanoon, stir-fried shredded green jackfruit with ground pork held together with Thai curry paste and herbs like makrut lime leaves and basil leaves. Did I mention crispy pork rinds?


Thai Diva Cuisine is located at 45-53 46th St in Woodside, Queens.