(Click on any image to view it in high resolution.)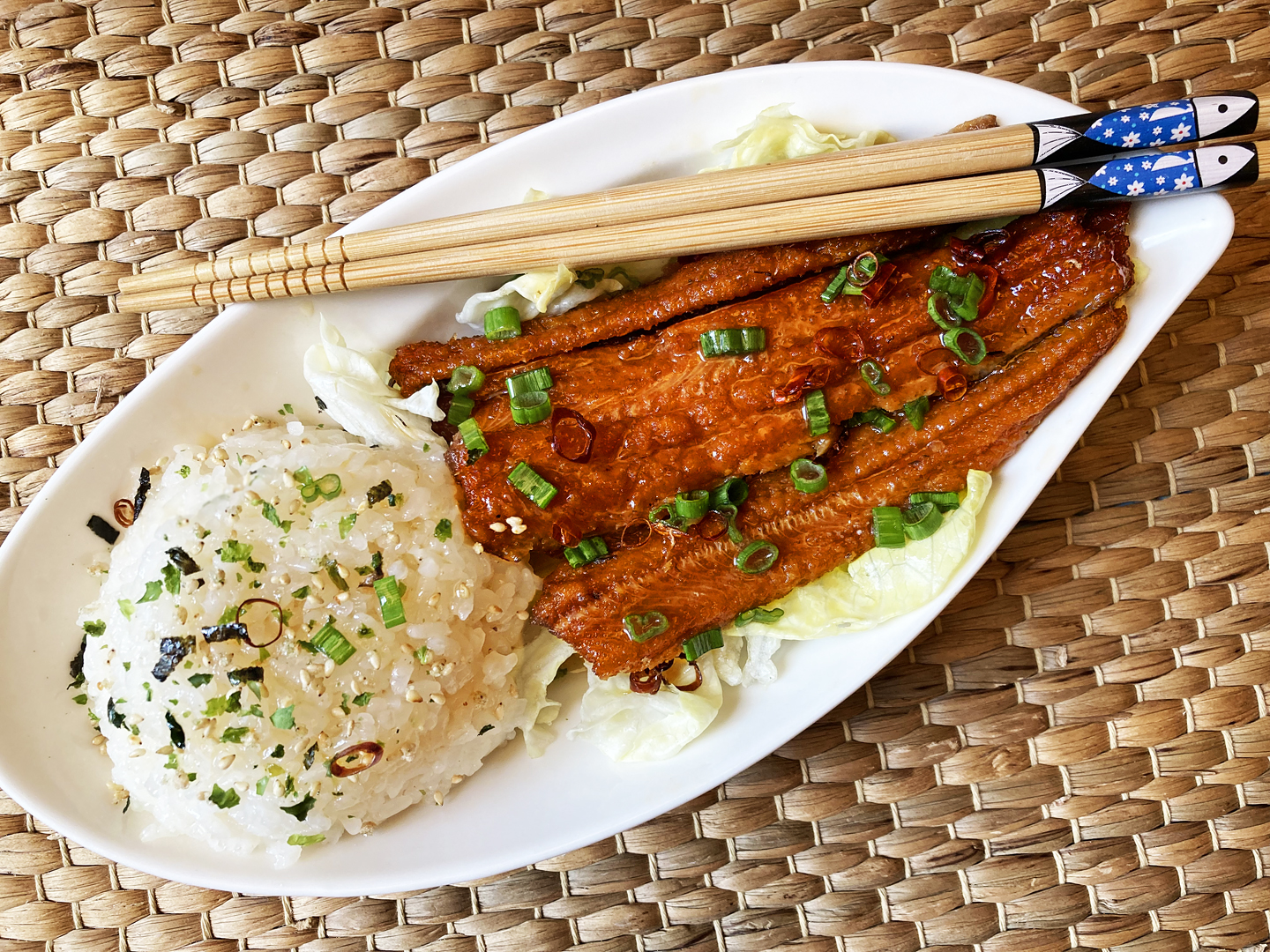 They may well be the Rodney Dangerfield of lunch foods. I'm not talking about tuna, salmon, sardines and the like; obviously those have earned a seat at everybody's table. I'm referring to the enormous variety of canned piscine treats hiding in plain sight in international markets.
But are you supposed to just open the can, dump the contents onto a plate and consume them undressed? (I mean the fish, not you.) You wouldn't open a can of tuna and just eat it straight and unadorned, right? We make tuna or salmon or sardine salad which can optionally graduate to sandwich status, or we combine them with noodles in a hot or cold configuration or perhaps work them into a casserole. The list goes on; entire books have been written on the subject. We probably all have favorite treatments, perhaps even family recipes passed from generation to generation; my grandmother used to make something she called Salmon Corn Loaf – not bad IIRC.
So why not spend a minute to create something memorable? And that's part of the fun – figuring out what to do with the stuff.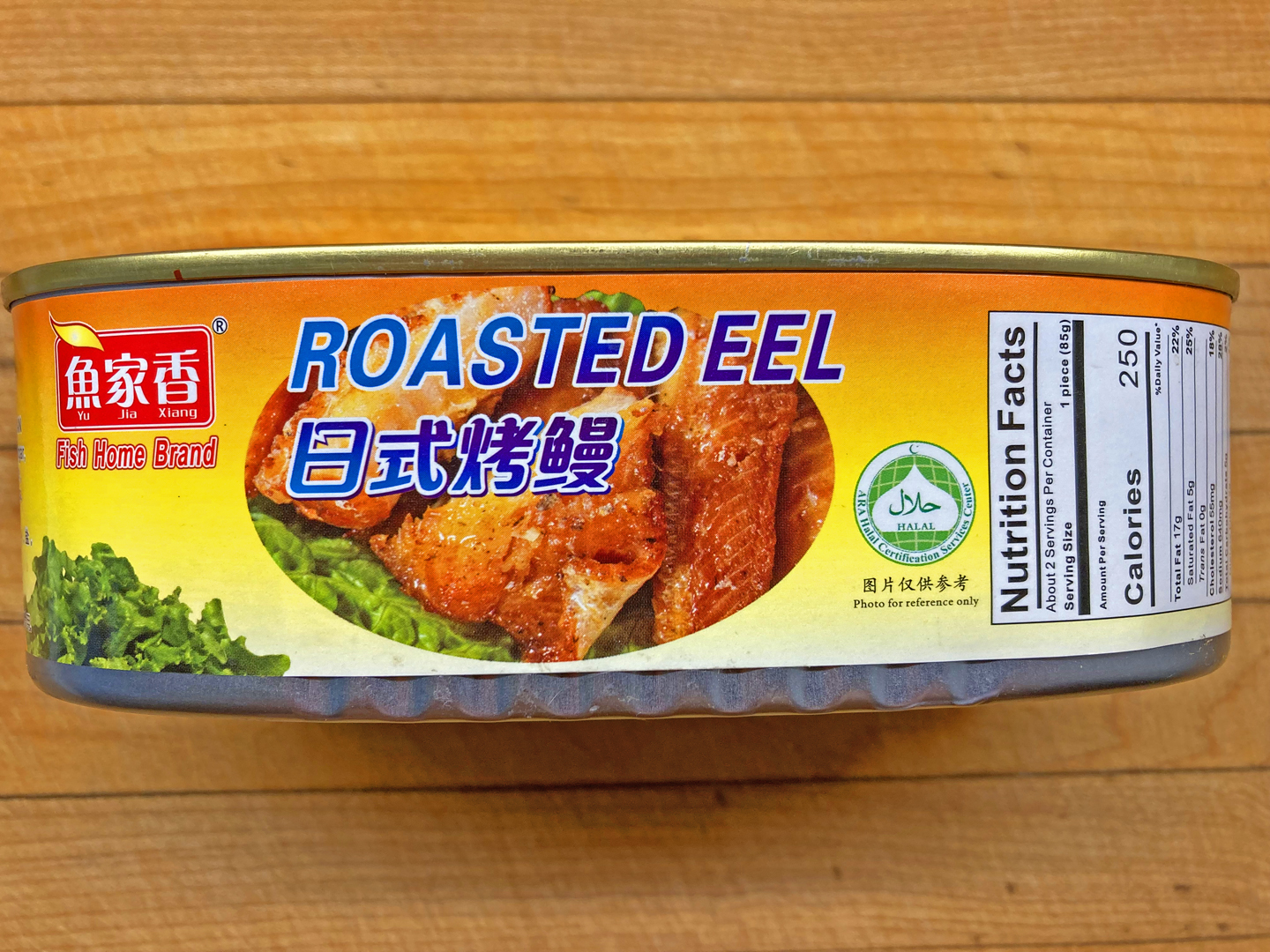 Today's case in point – Chinese canned roasted eel.
Here's what I came up with: I figured that eel would go well with the sticky rice I had on hand, prettified with a sprinkle of furikake. The liquid in which it was packed was surprisingly flavorful, clearly intended to be used as a dressing, not just as a medium for packing like the oil used in standard issue sardines. It was spicy and a little sweet and had a couple of tiny rings of red pepper floating in it so I added more red pepper rings plus green scallion rings. The fact that the label depicted leafy greens suggested that I lay down some lettuce, top it with the eel, and pour the kicked up sauce over. That's the photo you see here. But the eel was still a bit dry, so I broke it up, shredded the lettuce and microwaved it along with the rice for a few seconds, just to warm it up and hopefully soften it a bit. Stirred it all together and it was delicious. But it was so not pretty; that's why there's no photo of the final dish!
A different kettle – er, can – of fish awaits on the shelf. More to come….