Part six in a series of reports.
Some folks look forward to the annual celebration of their birthdays or anniversaries; for me it's the occasion to cover America's largest food and beverage trade show right here in New York City, Specialty Food Association's Summer Fancy Food Show. (Check out full coverage and a description of a recent event here.) Aside from the fact that it affords the chance to hob and nob with other professional foodies, see what products and brands are trending and poised to make a breakthrough, and get a sense of what the industry thinks the marketplace is craving, it gives me the opportunity to turn you on to new products to watch for locally or even order online.
(Click on any image to view it in high resolution.)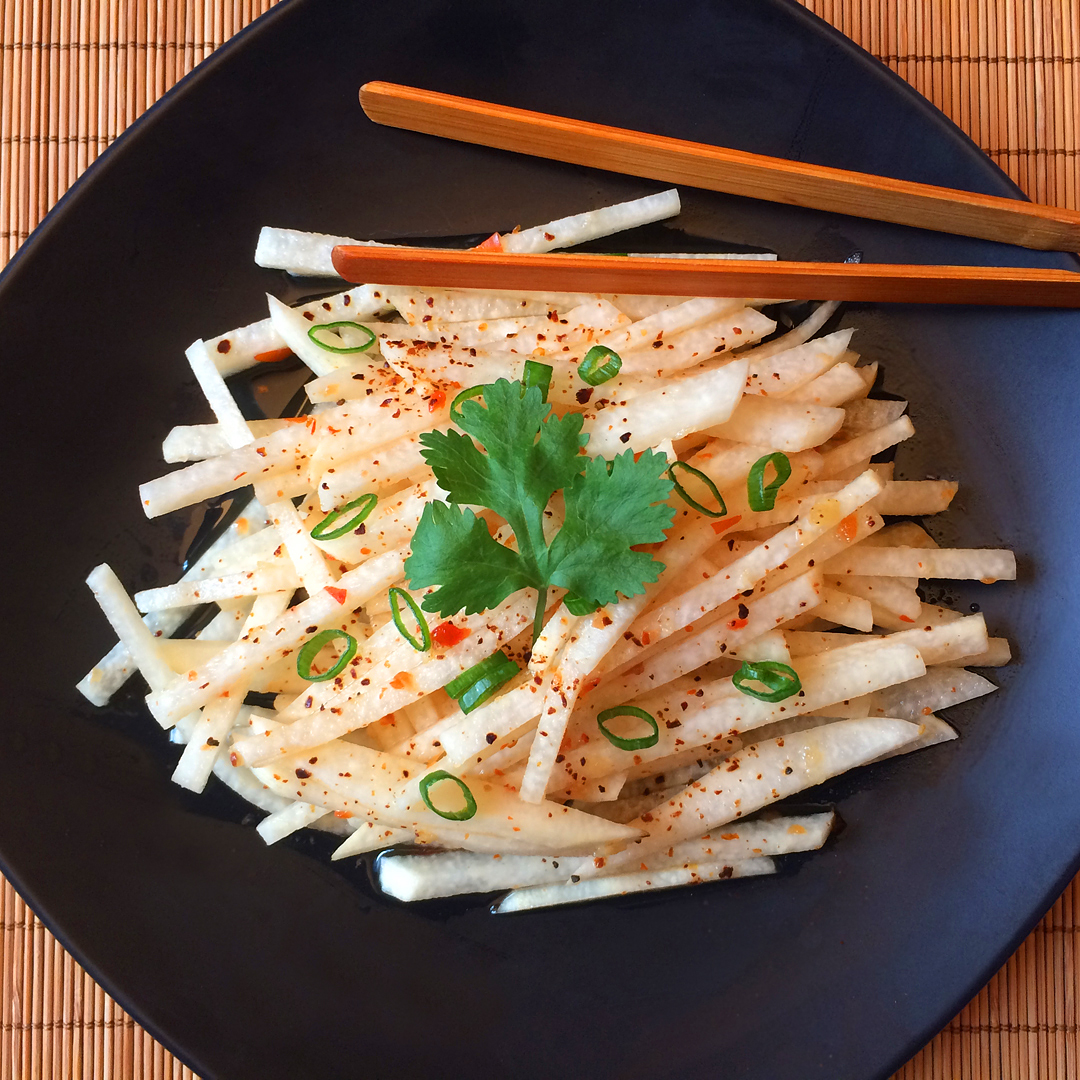 Chrouk Metae Paik Kouk (Spicy Jicama Slaw)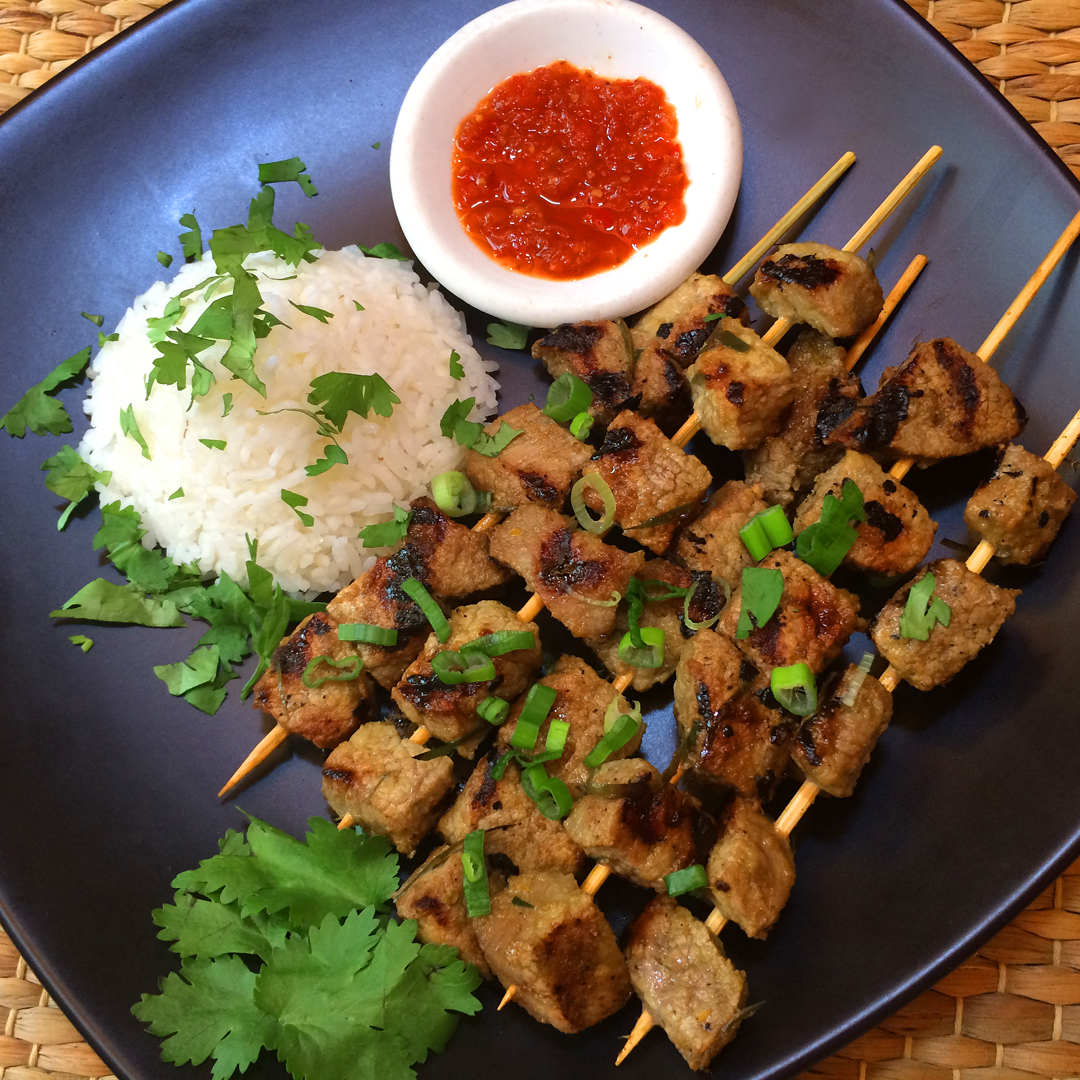 Saich Ko Chrawkak (Beef on a Stick)
If you live in an area where Cambodian food is not well represented (and that's true even here in New York City) and you're interested in doing a little quick and easy (yes, really) Cambodian home cooking, these are the products for you. At last year's Fancy Food Show, I met Channy Chhi Laux, the founder of Angkor Cambodian Food, a San Francisco based company that specializes in authentic Cambodian spices, pastes and sauces and had a delightful conversation with her about her company and her personal history.
Those of you who follow me know that I'm an avid home cook with a focus on international cuisine, so I knew I had to try Channy's products and she provided me with jars of Chrouk Metae (Cambodian Hot Sauce) and Lemongrass Paste (Kroeung). The photos above are the results of my experiments, and I can tell you that they were simple to prepare and tasted as good as they look.
You can get the recipes and order these (and more) ingredients on their website, https://www.angkorfood.com. And while you're there, be sure to read the remarkable story of Channy's life as a thirteen year old survivor of Cambodian genocide and her subsequent emigration to the United States.