Part seven in a series of reports.
Some folks look forward to the annual celebration of their birthdays or anniversaries; for me it's the occasion to cover America's largest food and beverage trade show right here in New York City, Specialty Food Association's Summer Fancy Food Show. (Check out full coverage and a description of a past event here.) Aside from the fact that it affords the chance to hob and nob with other professional foodies, see what products and brands are trending and poised to make a breakthrough, and get a sense of what the industry thinks the marketplace is craving, it gives me the opportunity to turn you on to new products to watch for locally or order online.
The 2020 FFS was, like almost everything else, canceled because of the pandemic, but the organization has announced a 2021 iteration of the event coming soon. At the last show I attended, I was pleased to see the folks from Masala Mama and their Organic Spice Kit for Shrimp Patia, one of those Indian dishes that's so delicious but so labor intensive.
(Click on any image to view it in high resolution.)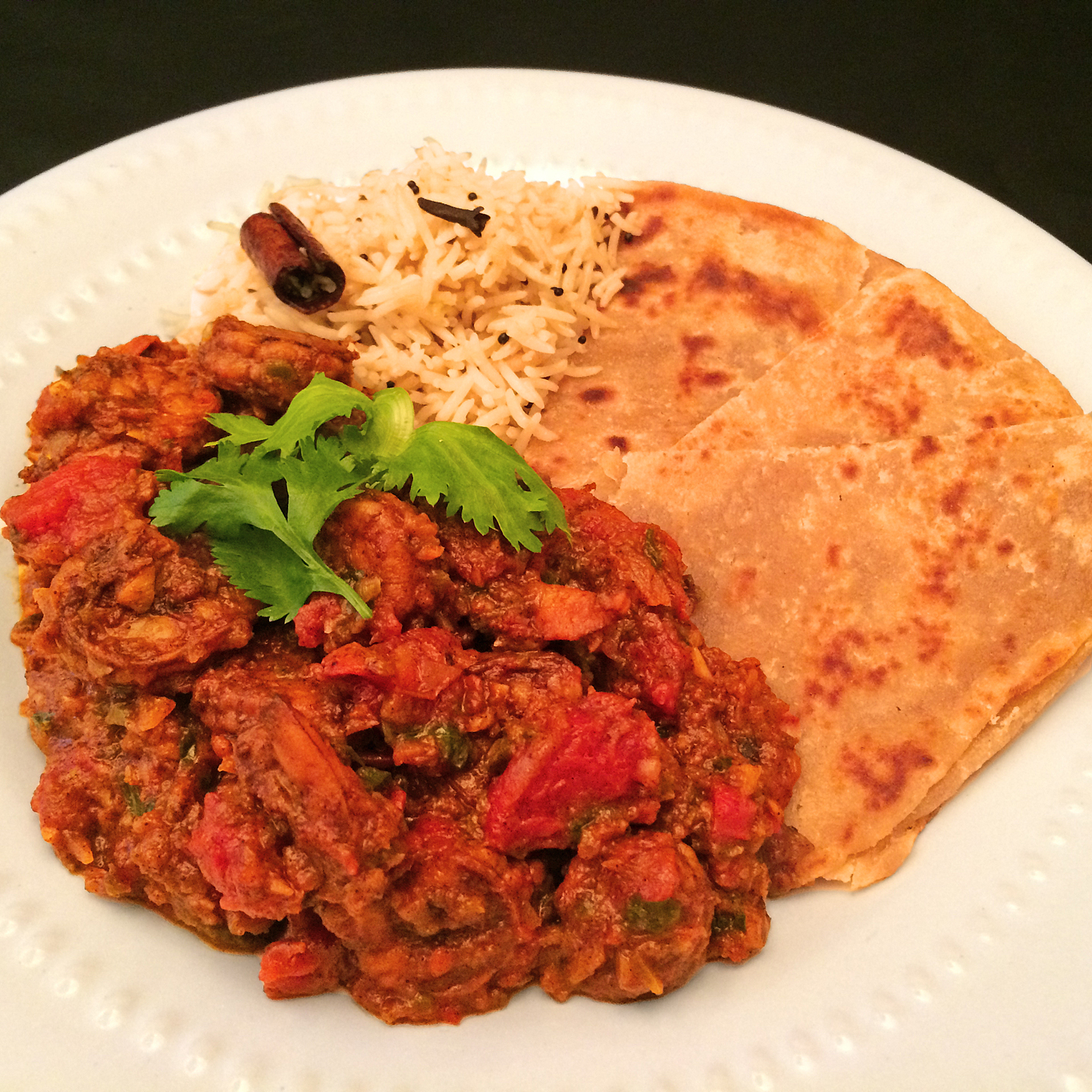 Unlike many of the curries you find on local Indian restaurants' menus, shrimp patia is a spicy, sweet and sour dish that has roots in ancient Persia. It's based on tomatoes (whole, paste, or puree) for umami, gets is sour component from tamarind, lemon, or lime, its heat from red chilies, its sweetness from a touch of jaggery (brown sugar), and a variety of herbs and spices which are found in this handy packet.
It's a sauce that accompanies shellfish, chicken, lamb, or even paneer equally well. And it's also a pain to prepare. But Masala Mama makes hunting down and measuring out the spice component easy and the dish tasted like it came from a restaurant. (The rice and parathas are my own.)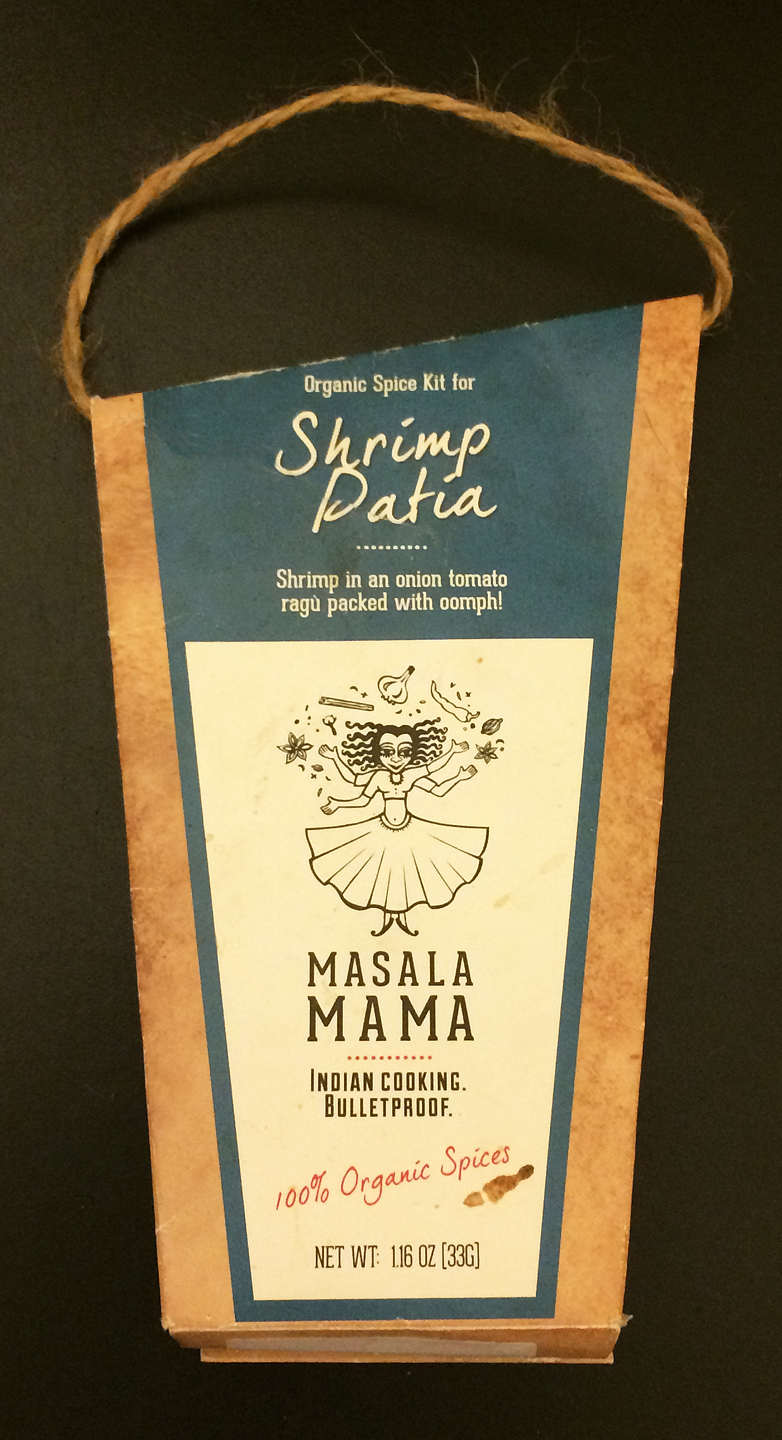 They've also got a line of jarred sauces – even easier! Check out their website, masalamamafoods.com, to shop online and see what they're up to now.