It only seems like decades ago when I was a regular visitor to the hallowed food court in New World Mall. Back then, I was drawn to stall #10, Heat Noodle, and their Wuhan cuisine, and had every intention of eating my way through their entire menu (like I do). Then COVID-19 entered the picture. Full stop.
Although the pandemic isn't over yet, I'm back in Flushing a couple of times a week making up for lost time and restructuring my ethnojunkets since some businesses have closed, but happily, there are new openings in the neighborhood as well. (Regular readers know that an ethnojunket is a food-focused walking tour through one of New York City's many ethnic enclaves.)
Heat Noodle has since graduated into its own venue at 135-21 40th Road and their talent in the kitchen is top notch. For many reasons, I'm jazzed that Wuhan, the capital of Hubei Province in the eastern central part of China, is getting some culinary love.
Our group was keen to try a variety of noodle dishes on offer. Sesame paste figures into many of these but sufficient additional ingredients provide differing, if subtle, shades of flavor. The chew of Wuhan style noodles is key, and the variety of toppings such as preserved or fresh vegetables kept redundancy to a minimum.
Here are a few of the items we tried, in no special order:
(Click on any image to view it in high resolution.)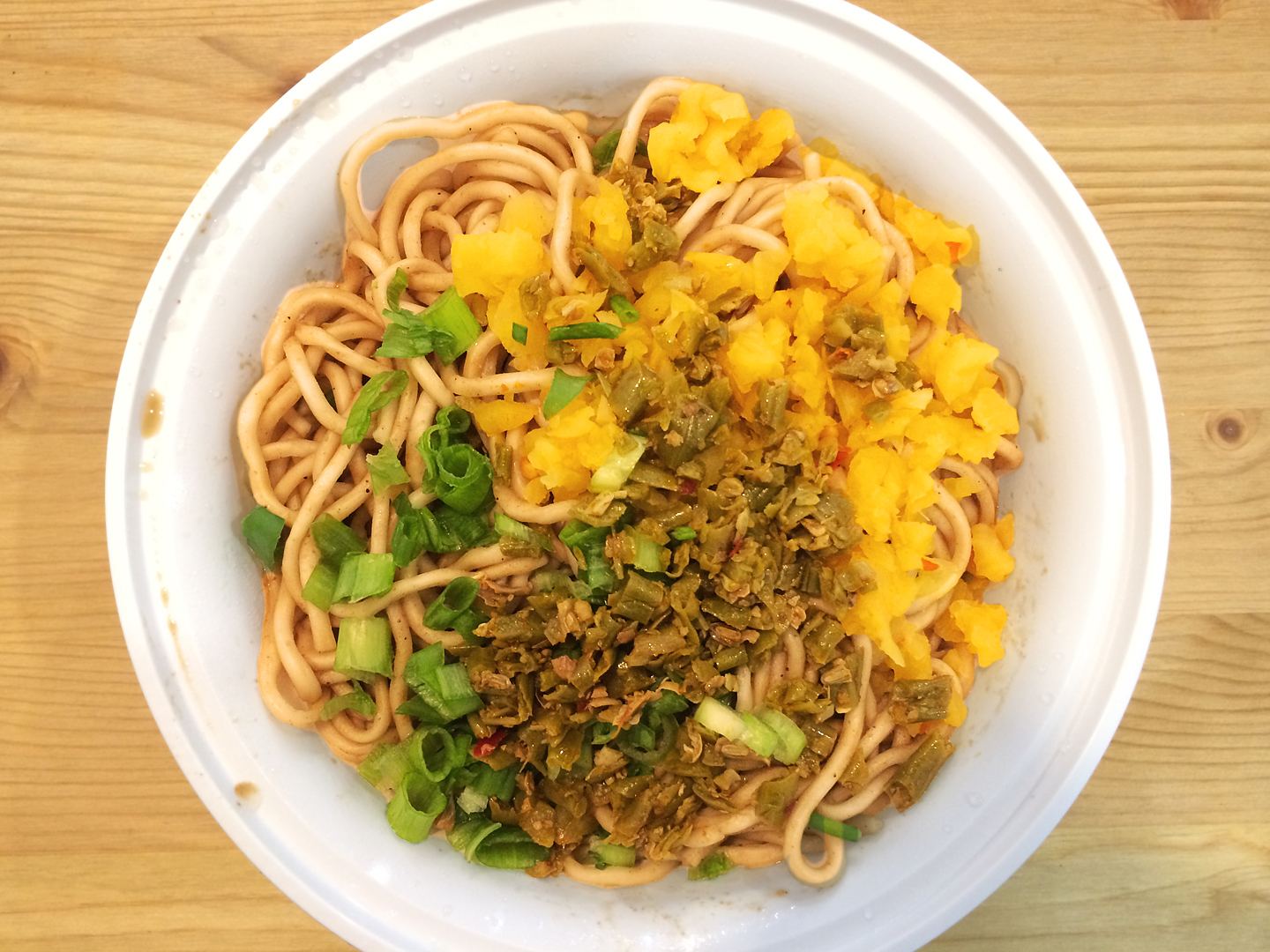 Hot Dry Noodle. A1 on the menu and a must-eat, Hot Dry Noodle (rè gān miàn, 热干面) is famous as the breakfast of champions in Hubei Province. Preserved veggies (pickled radish and chopped long bean, I believe) and fresh scallion topped the chewy, slightly sweet, slightly spicy noodz.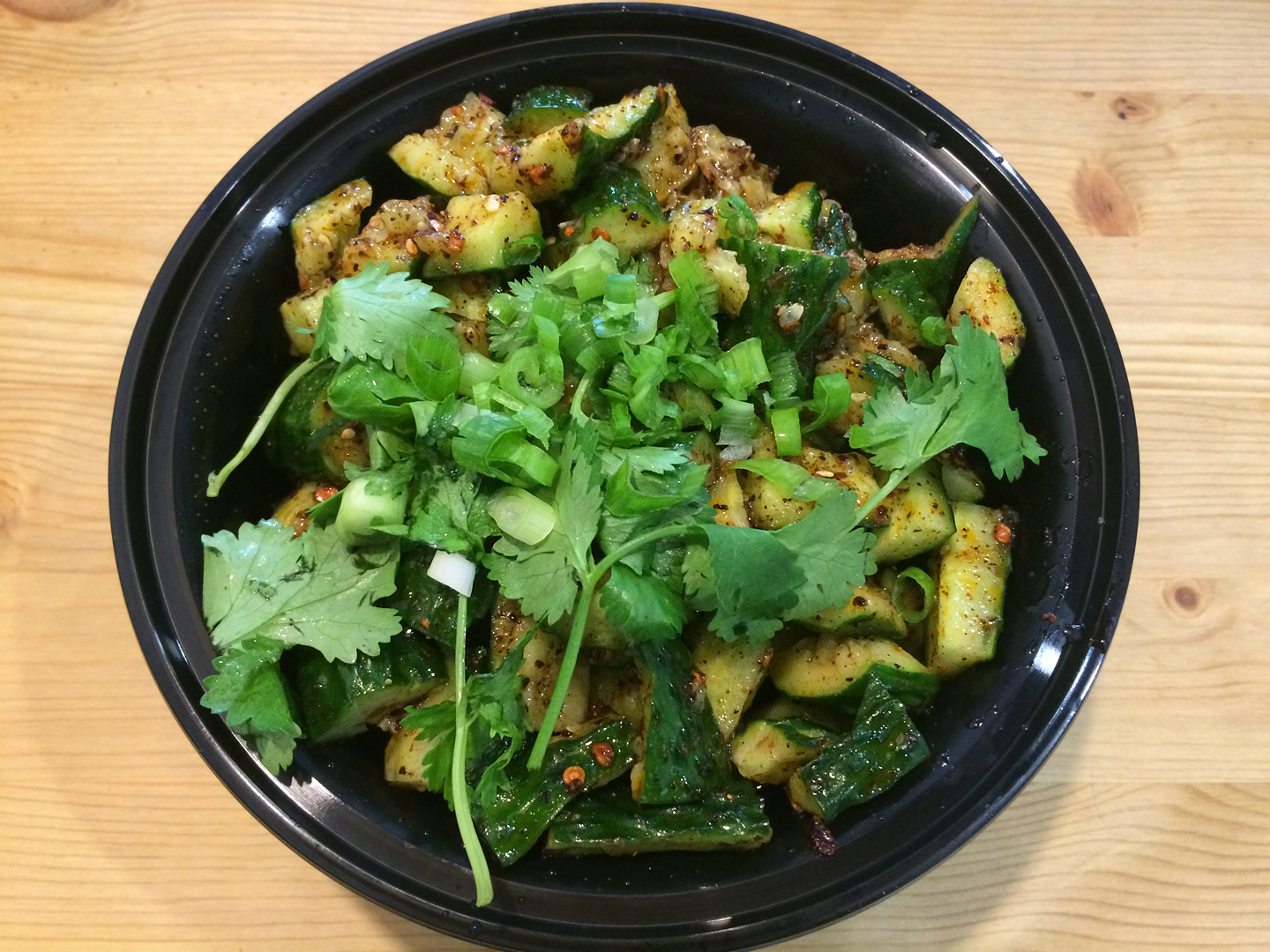 Cucumber Salad with Garlic Spicy Sauce. You may have ordered this dish (or one similar) in Sichuan restaurants – it's a palate cleanser in some ways – and I almost ignored it, but this was the best rendition I have ever tasted; I'm glad I didn't pass it up. Lots of black pepper, scallions, and cilantro and tons of flavor.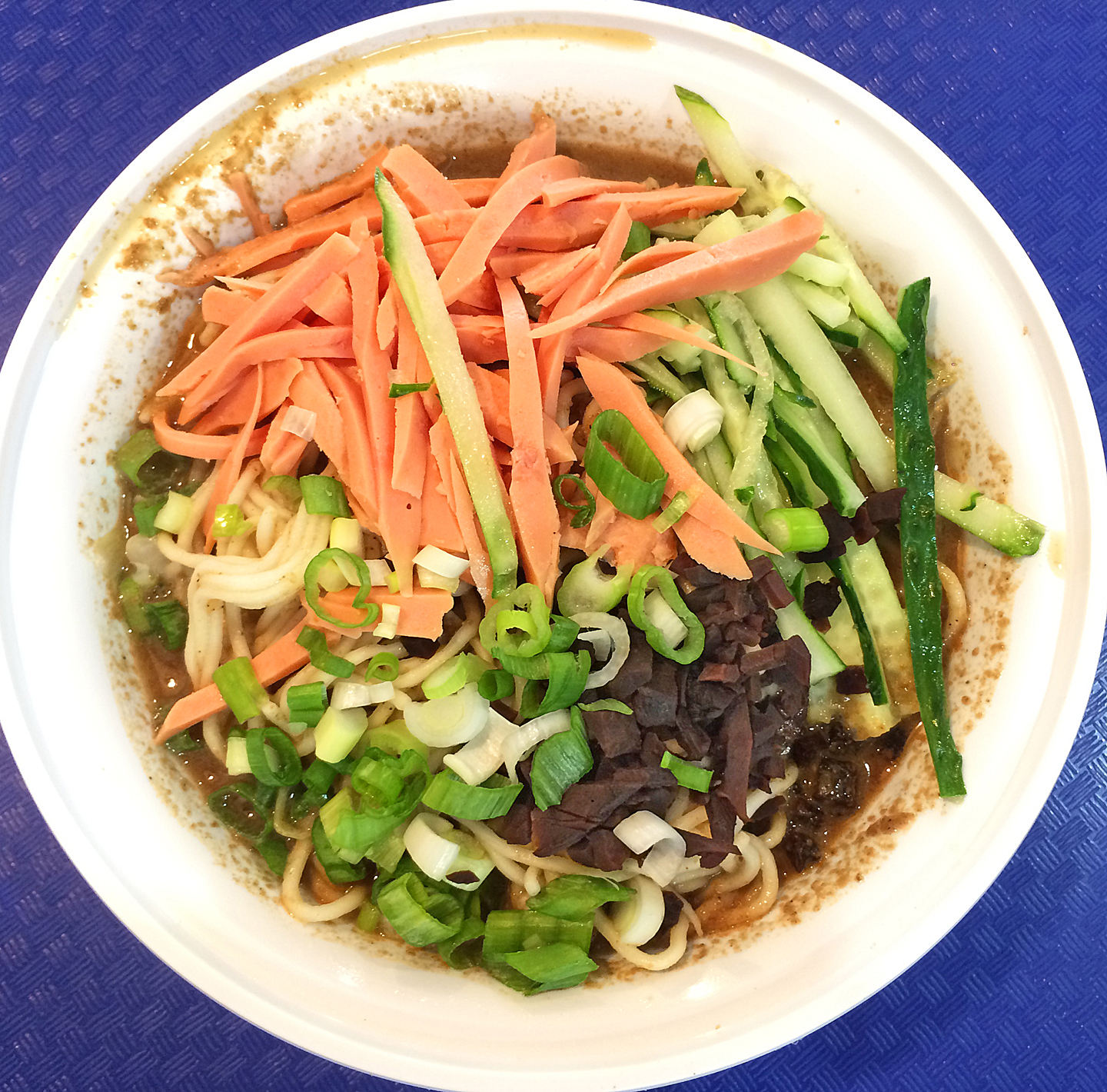 Wuhan Style Cool Noodle, a touch sweet and tangy. The artfully shredded strips of pink are Chinese ham.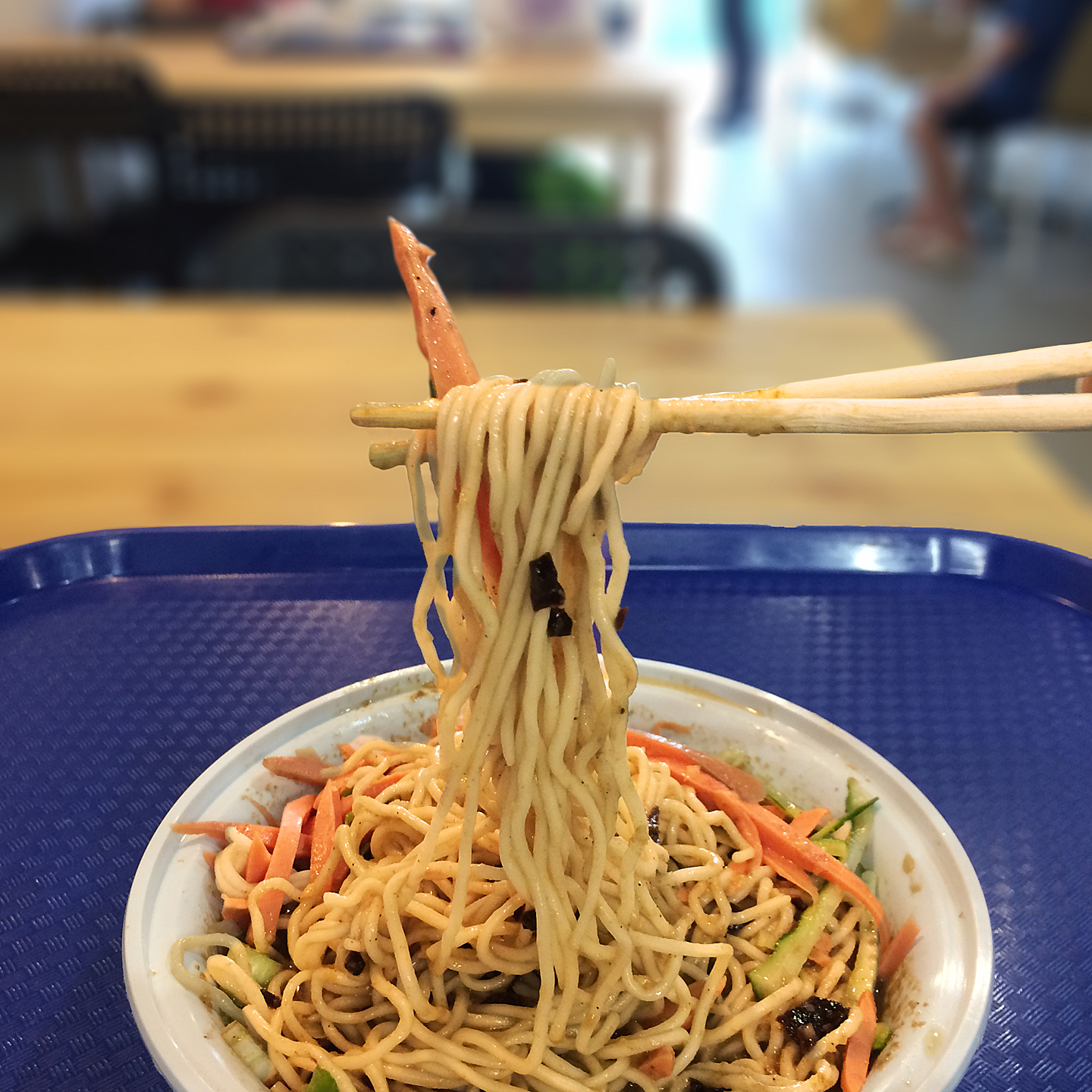 And the obligatory noodle-lift.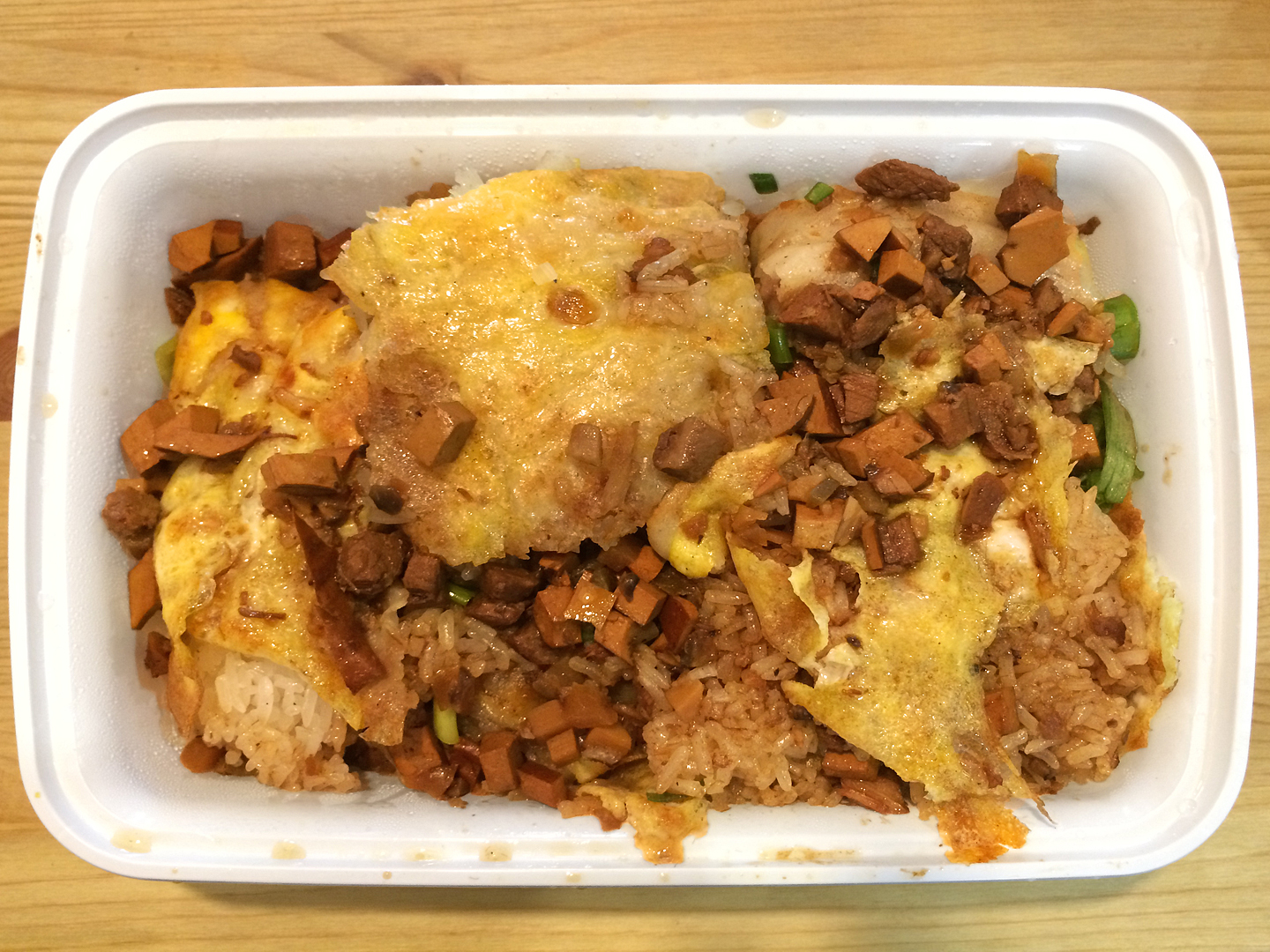 Wuhan Doupi. My understanding is that the outer wrap is a pancake made from bean powder, eggs, milk, and flour; it cradles a sticky rice filling and is served with diced meat and bits of seasoned tofu. Tasty, like everything else at Heat Noodle.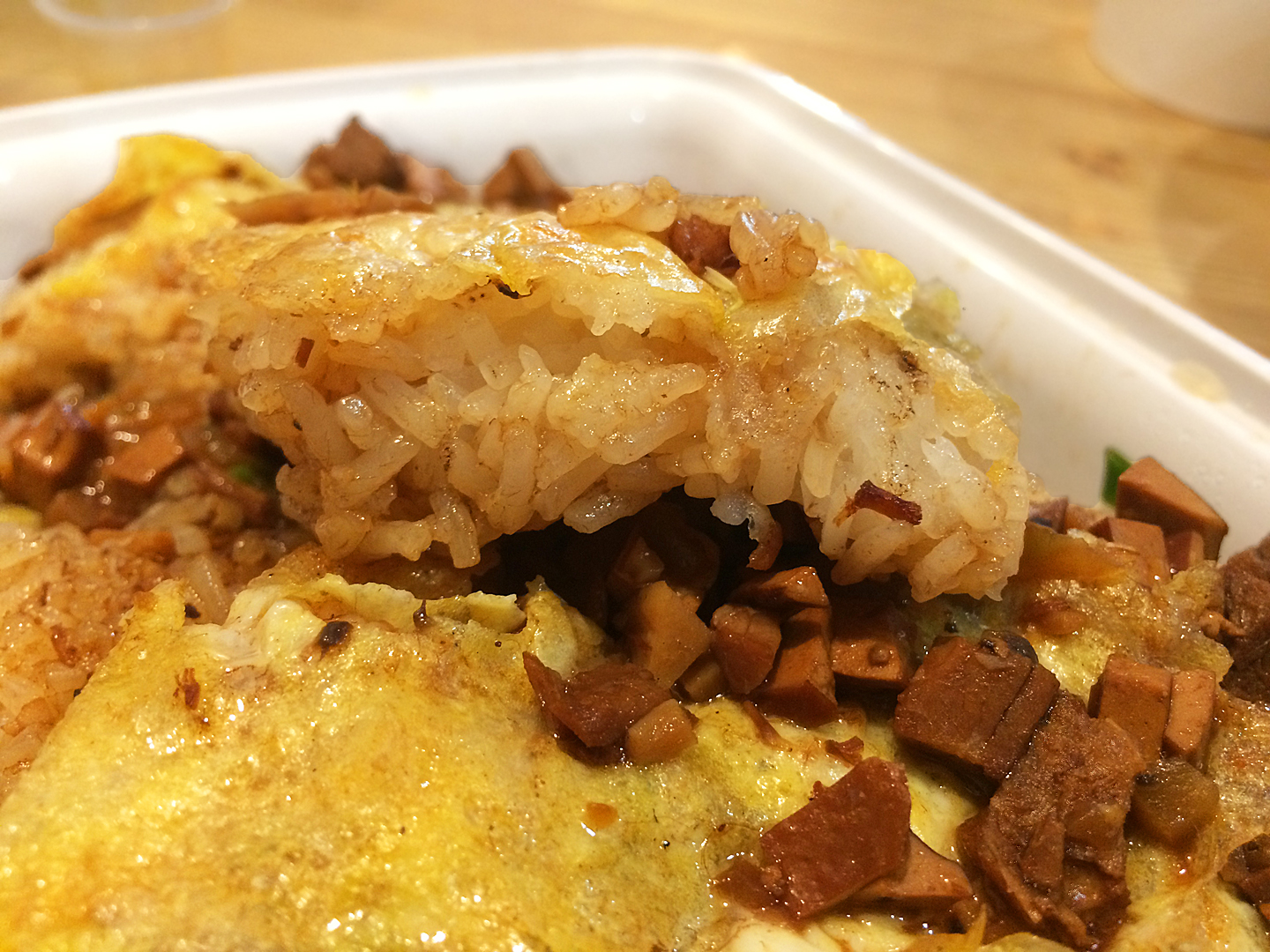 Closeup of the three elements.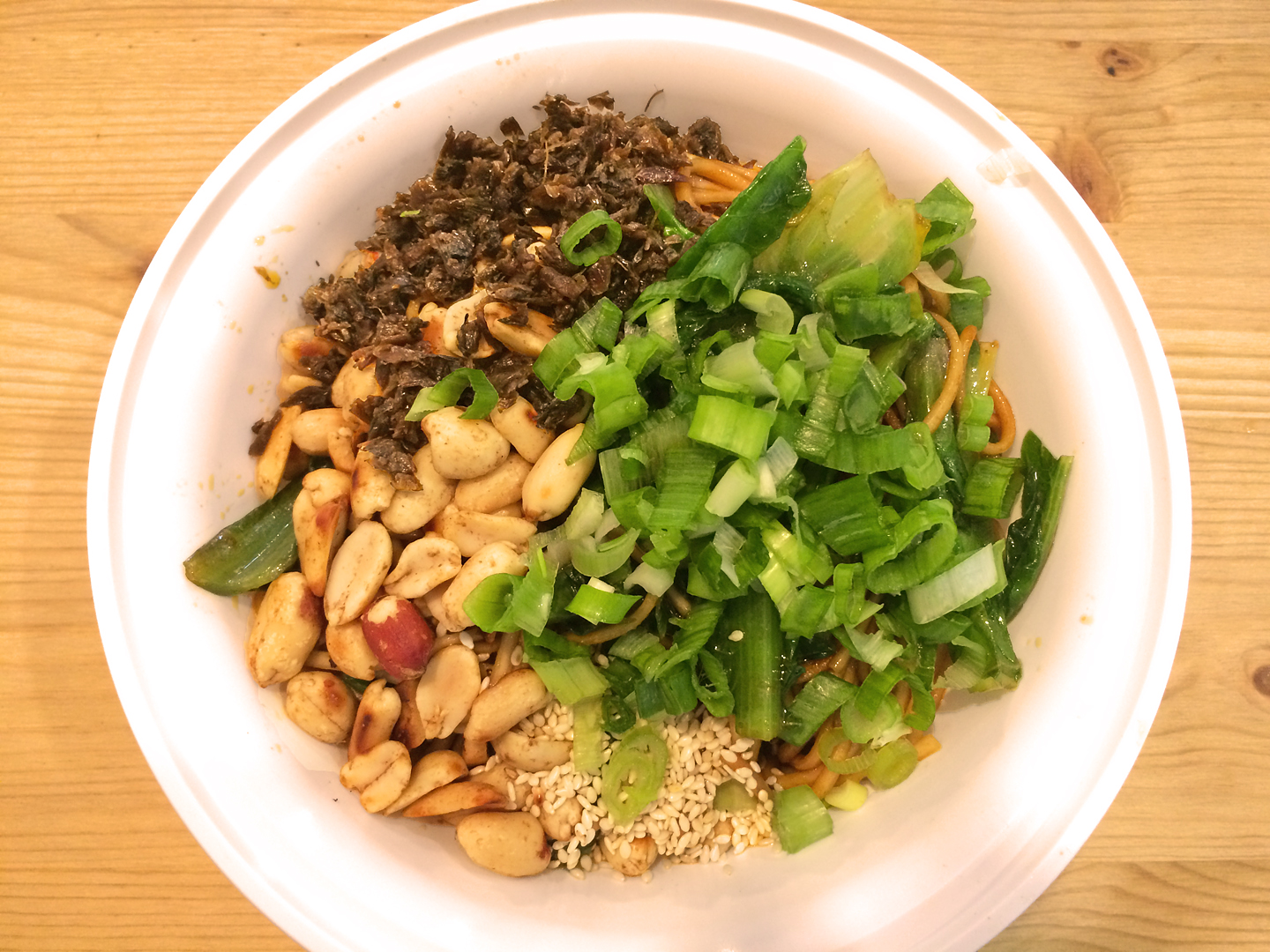 Burning Noodle. Not fiercely spicy, but you can kick it up if you like. Another variation on the theme of al dente noodles with sesame paste, soy sauce, and (I'm guessing) garlic and chili oil. These are more slender than the Hot Dry Noodles and therefore bring a different texture to the dish. Topped with peanuts, sesame seeds, scallions, and pickled vegetable.


So that concludes round one, but I'll return for another heat in the very near future. Gotta try some other, different dishes – and they have quite a few of those.
Remember: These are not your mama's noodles – unless, of course, your mama is from Wuhan. They're different enough from what you might have experienced elsewhere, so curb your assumptions and head over to Heat Noodle; you're in for a treat.
Stay tuned for more….