For me, one of life's pleasures is wandering into a steamtable-equipped ethnic restaurant with compliant eager eaters in tow and pointing at a succession of trays filled with often unidentifiable goodies until we decide that we've probably ordered enough to stuff everyone to the gills. (I know. I'm easy.) In this case, it was Panshi Restaurant at 168-37/39 Hillside Ave in Jamaica, Queens. I had been craving Bangladeshi food, their specialty, and what came to the table was potent and satisfying.
(Click on any image to view it in high resolution.)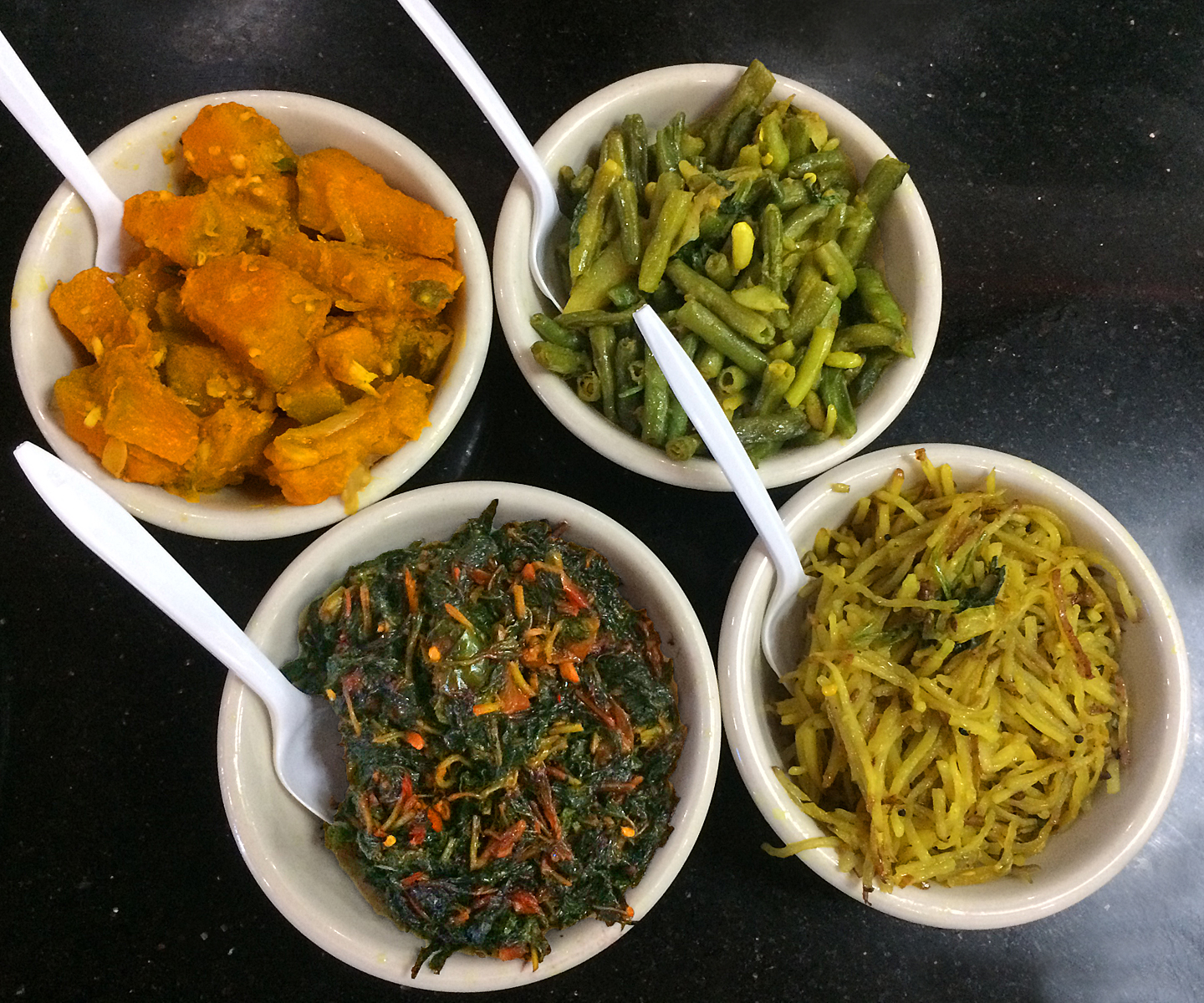 In addition to rice, dal, roti, and salad, we selected four vegetable dishes, pumpkin, borboti (long green beans), palak vaji (spinach), and alu vaji (fried shredded potato).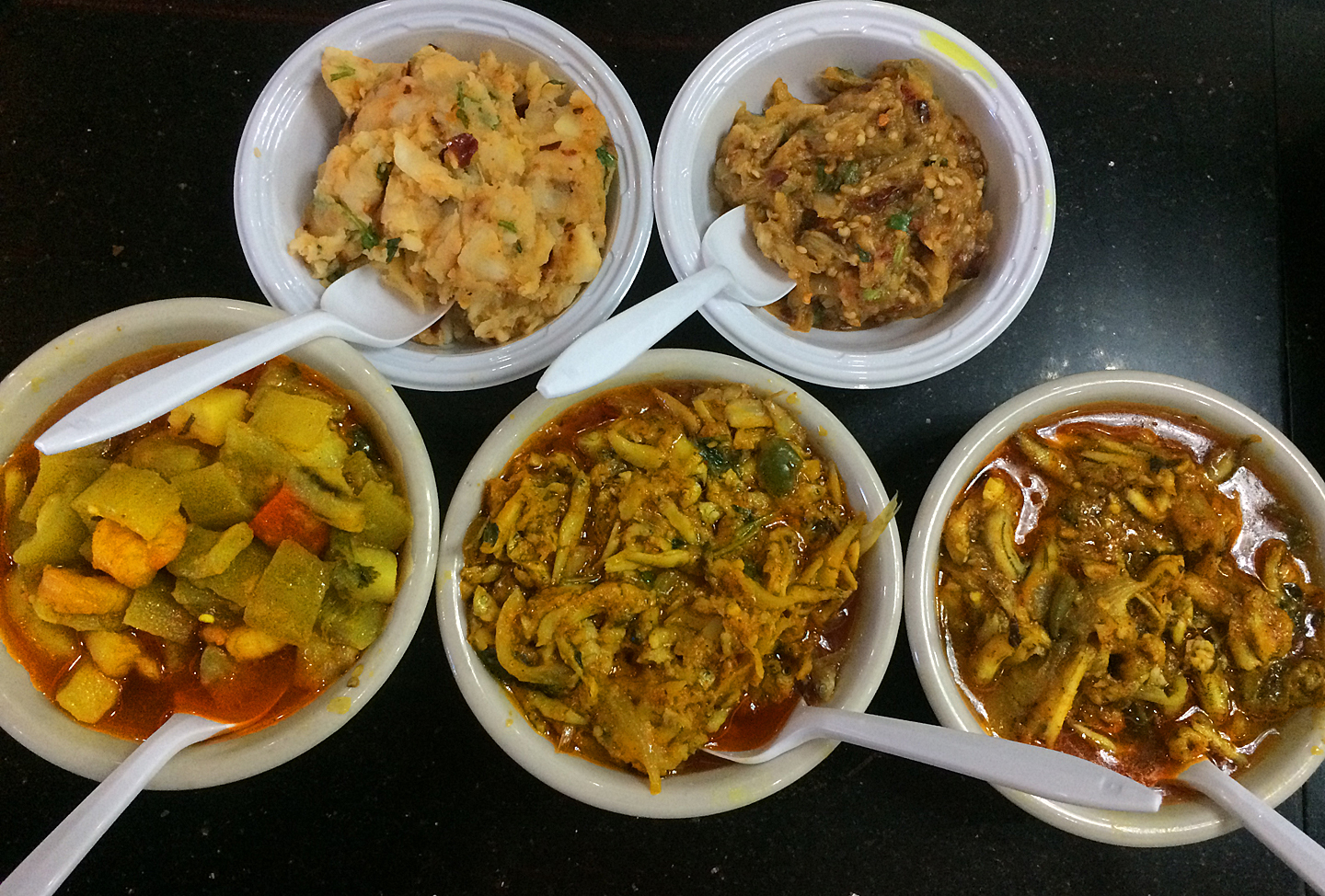 We opted for two kinds of bhortha (you may see bharta or similar spellings), potato (aloo) and eggplant (baingan). Bhorta is an intensely flavored vegetable mash, usually redolent of mustard oil, that's used as a condiment: check out the two bowls at the top of this photo.
And speaking of gills, if you go to a Bangladeshi restaurant, you do want to order fish. (Why? Examine the unobstructed access to both fresh and salt water on a map. From Banglapedia: "In Bangladesh there are 401 species of marine fishes and 251 species of inland fishes in fresh water and brackish water." Not bad for a country the size of New York State.) The three bowls at the bottom of the photo are shrimp and vegetables, a dish she called "small fish" and another dish she called "small fish". The check read "shoal fish", but from photos on the interwebs, those are considerably larger than these. Still, very tasty.
Panshi also touts a catering service and a menu including Chinese and Pan-Asian fare, but stick with the dishes from Bangladesh if you go.