Still contemplating the ins and outs and whereabouts of the revivification of ethnojunkets as the pandemic begins its retreat. A couple of posts ago, we examined khe, an appetizing fish delicacy which is customarily on the agenda in our Little Odessa tour.
In this post, we'll take a look at two of the scores of exquisitely prepared foods available at Tashkent Market on Brighton Beach Ave, one of the stops along the way. Because they offer some incredibly delicious dishes, we always indulge in several on the tour, but I had never sampled these two so I thought I'd share.
The trick to making a successful selection is either to know the language or to go with someone who knows the ropes (🙋‍♂️ shameless plug). Case in point: there's a long counter displaying an array of prepared fish – fried, baked, sauced, you name it – and all of them look absolutely delicious. But the signage above the trays is often just a transliteration as opposed to a proper translation into English. For example, you'll see Fried Treska – that's cod, Fried Korushka is smelt, Sazan is carp – you get the idea.
(Click on any image to view it in high resolution.)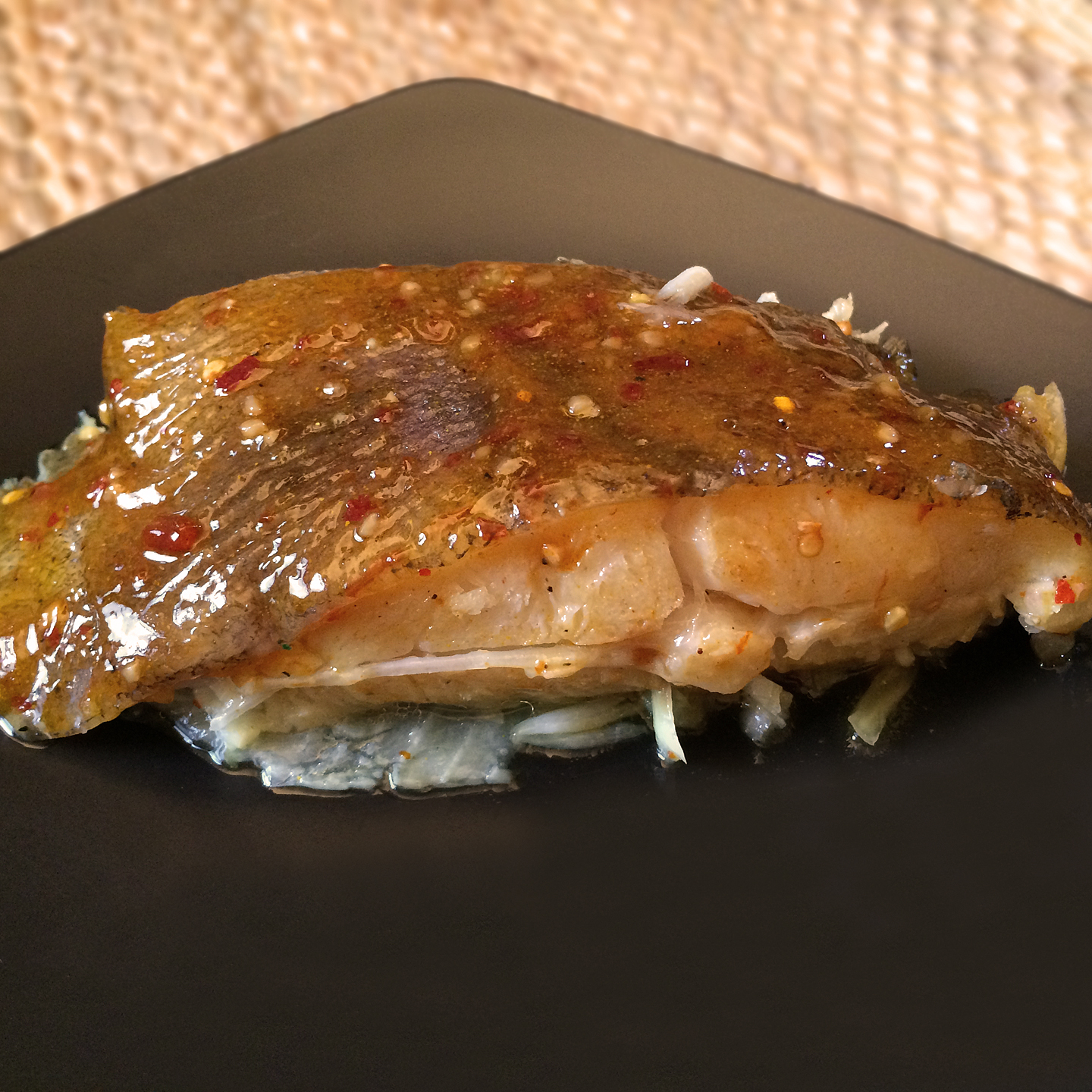 This is Paltus with Sweet Chili Sauce – paltus is halibut – which was perfectly cooked. My only regret was that I should have spooned on more of the tasty sauce that permeated the skin. (Also fun for people who experience pareidolia. You know who you are.)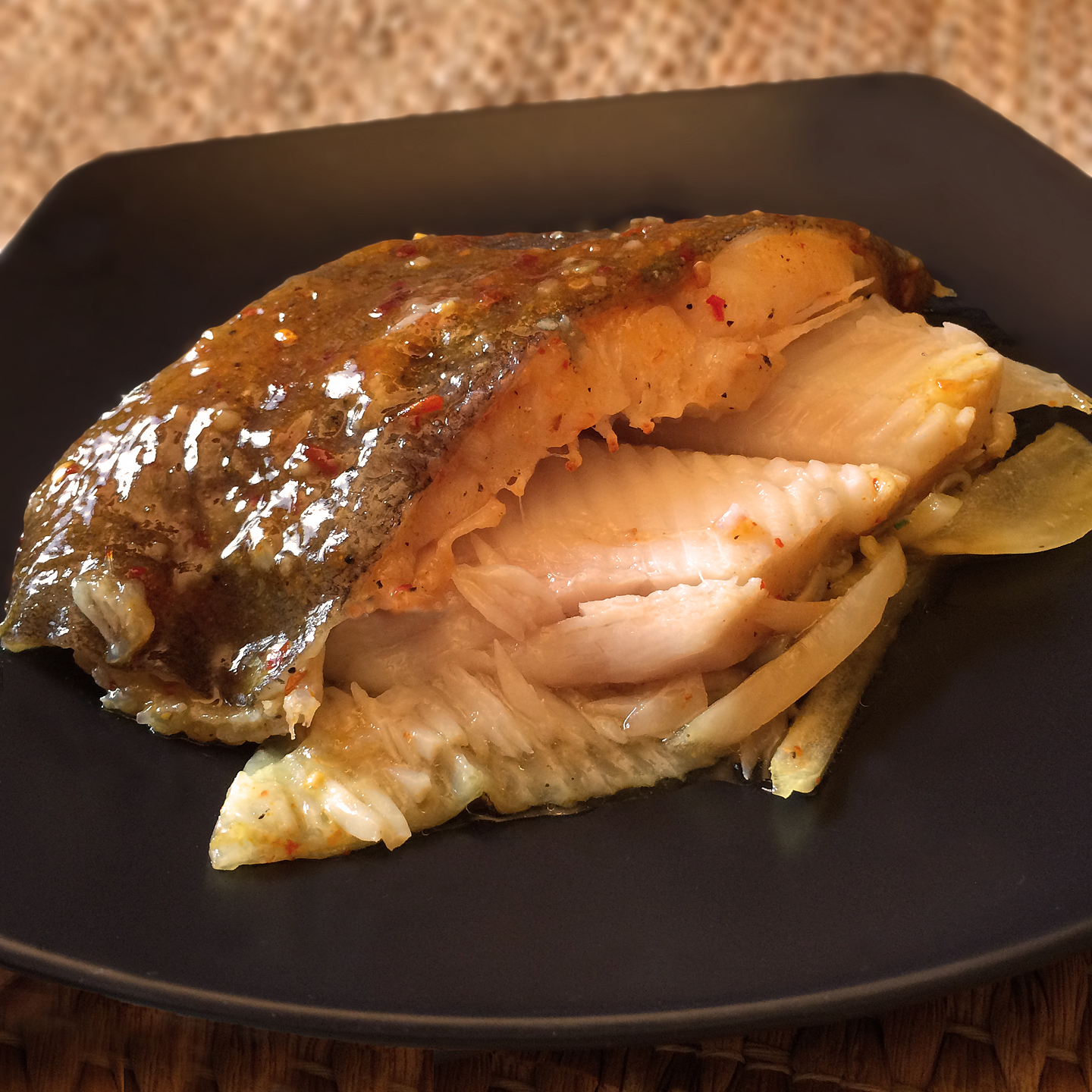 With the top slid back like a convertible. Sort of.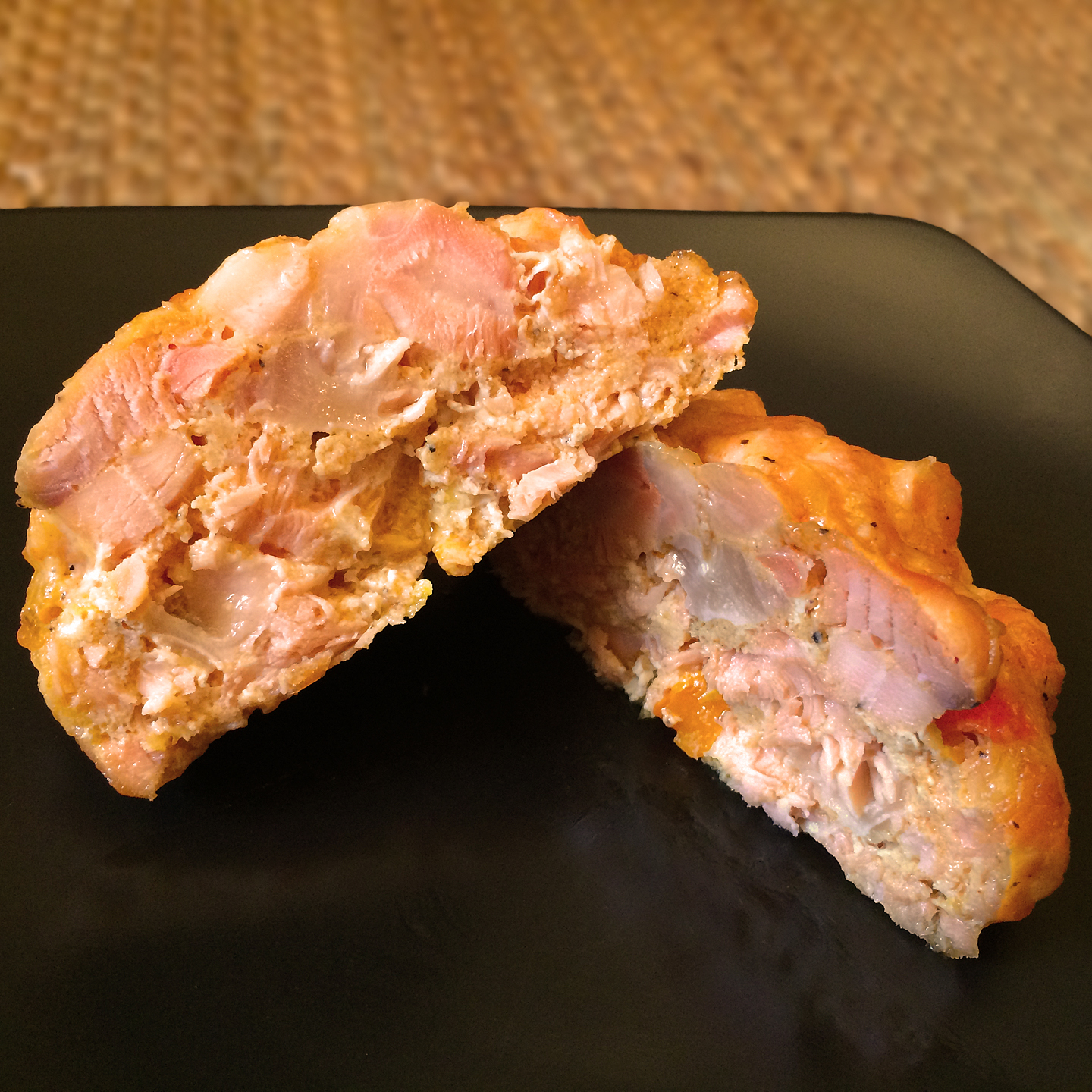 Salmon Betki – truly luscious. Big chunks of fresh salmon, barely held together by what I'm guessing was the tiniest bit of chopped onion, yellow bell pepper, possibly some carrot, black pepper and egg; I suspect there's a binding agent like breadcrumbs, but it's completely unobtrusive.
And remember, if you see something that piques your curiosity and it's not on our menu du jour, I'm happy to offer some enlightenment; you can always purchase a taste to take home for yourself!
Now, back to ethnojunket contemplation. More to come….