Instagram Post 5/20-22/2020

Three posts from last year's celebration of Ramadan which concludes this year on May 23.
(Click on any image to view it in high resolution.)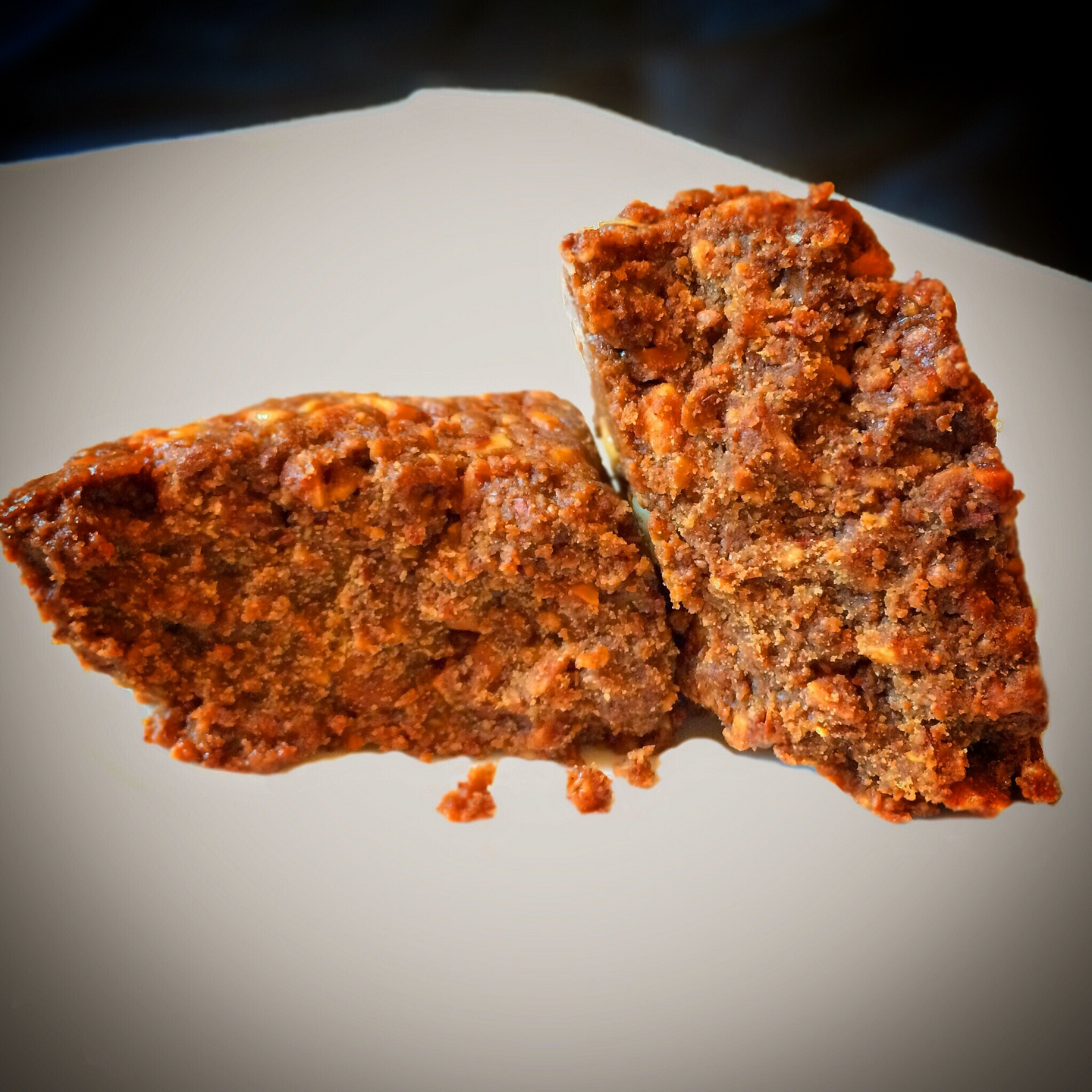 This is sellou (سلّو, aka sfouf or zmita), a unique unbaked Moroccan sweet made from toasted flour and ground almonds, sesame seeds, sugar or honey, cinnamon, and anise; as you'd expect, recipes vary from family to family. At Nablus Sweets, 6812 5th Ave, Brooklyn, I spotted a huge brown mountain of it and purchased a small knoll, broken here into two little hillocks. It's soft in texture, somewhere along the cookie<–>brownie continuum but drier, crumbly but crunchy from nuts. Simply break off a chunk and enjoy, perhaps with a cup of tea.
If your knowledge of Middle Eastern/Mediterranean sweets is informed primarily by honey drenched baklava and kanafeh, give this one a try (available particularly around Ramadan); I highly recommend it.

Little Egypt Restaurant, 66-28 Fresh Pond Road, Ridgewood, featured a special dessert coinciding with Mother's Day last year: Om Ali (you might see umm ali), أم على. The phrase translates as "Ali's mother" and of course, fables abound as to its name. Essentially Egypt's answer to bread pudding (only better if you ask me), it's made with phyllo dough, milk (and occasionally, richer dairy considerations) and sugar, sometimes elevated with raisins, nuts, and cinnamon. There are legions of recipes for this traditional Ramadan treat; that day, our delightful version came with sour cream and ground nuts on the side for garnish, ad libitum.

On a visit last year to Tashkent Market at 713 Brighton Beach Ave in Brooklyn, I picked up some nishallo (aka nisholda), an exceedingly sweet dessert that's native to Uzbekistan and Tajikistan and prepared exclusively during the Muslim holy month of Ramadan. Made primarily from sugar, whipped egg whites, and water, it's a dead-on ringer for Marshmallow Fluff (as you'd expect from the ingredients) if perhaps a bit classier because of a touch of star anise and/or licorice root. It makes its appearance as part of iftar, the evening meal that breaks the daily fast. Frequently used as a dip for the flatbread naan, it's particularly appropriate after 17 hours of abstention from eating because its high sugar content jumpstarts the metabolism.
Ramadan Mubarak!