Instagram Post 12/2/2017
(Click on any image to view it in high resolution.)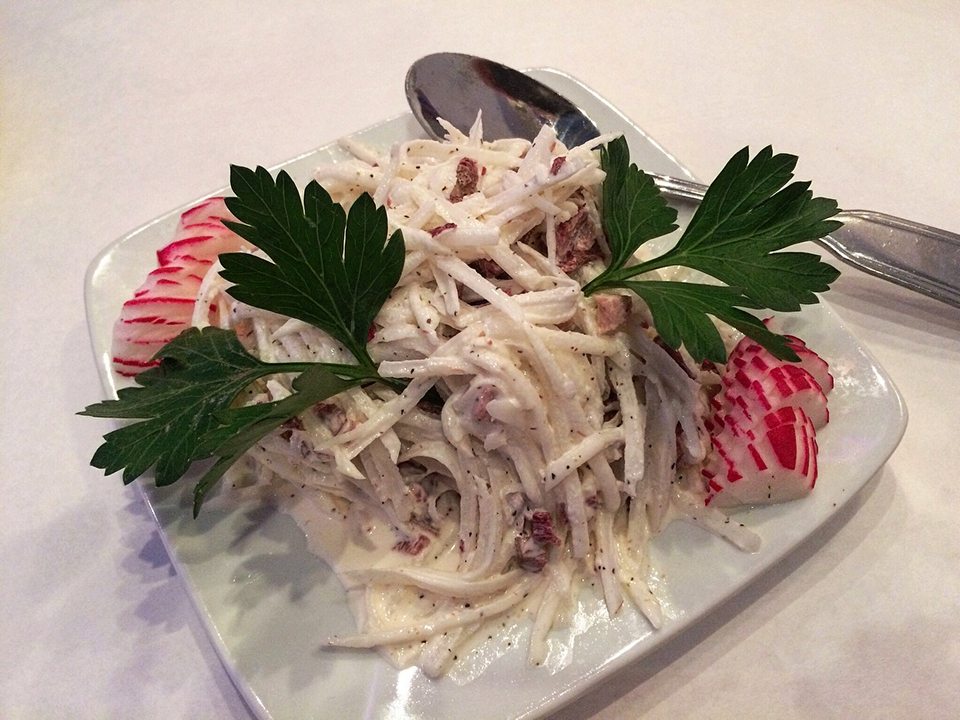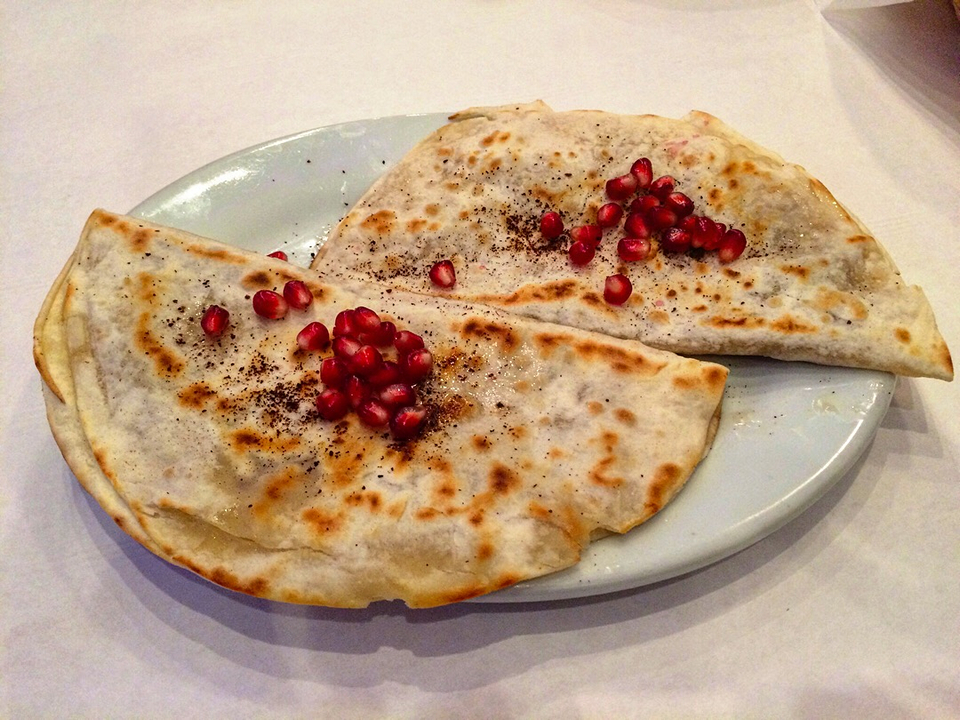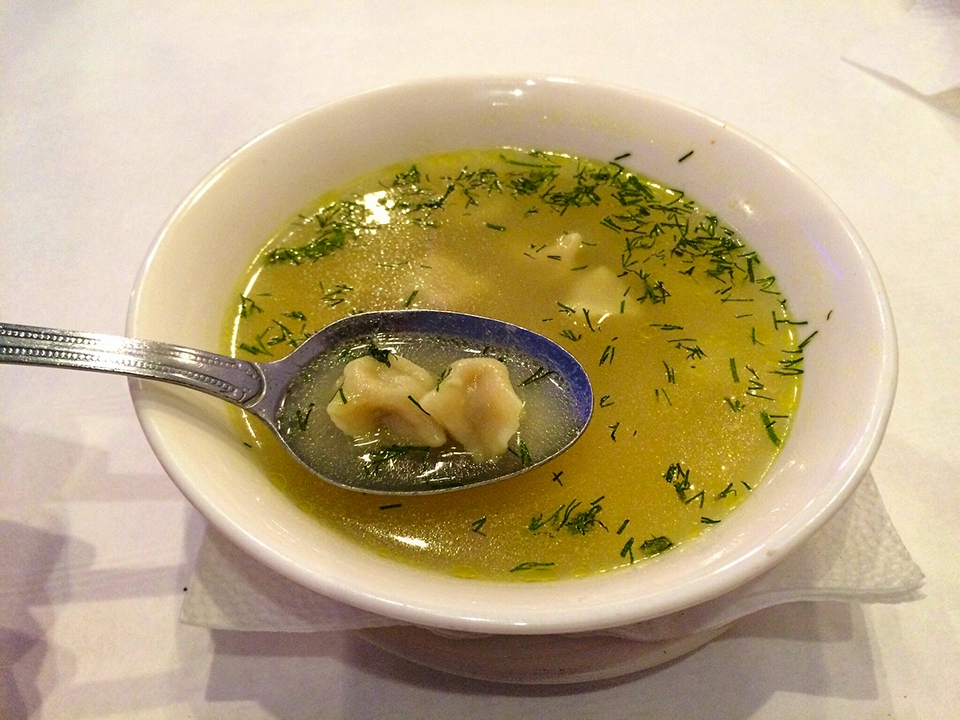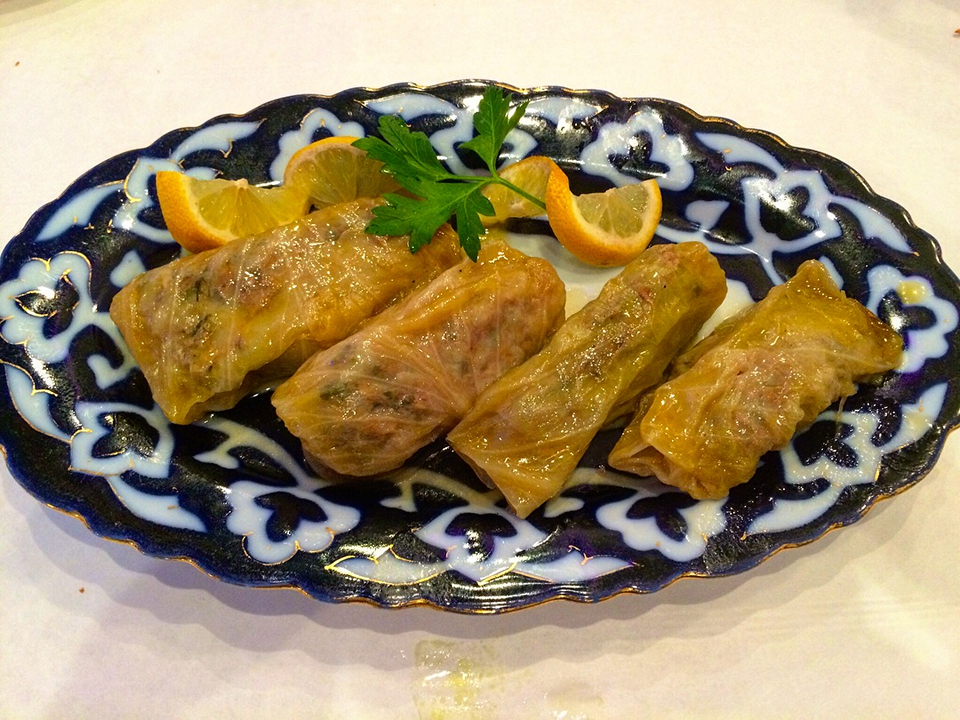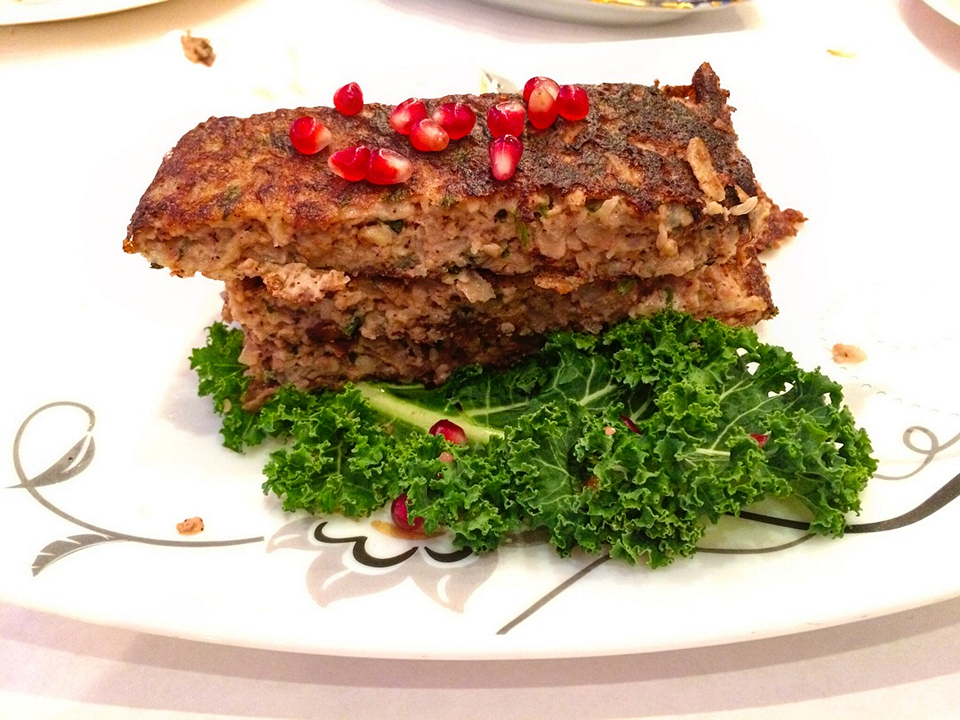 We were in the neighborhood, so we stopped by Azerbaijan House, 2612 East 14th St, Sheepshead Bay, Brooklyn to check out what Mina had cooking. The three of us were in search of a delicious, light lunch and having been there before, we knew exactly what to expect and weren't disappointed.
🇦🇿
Tashkent Salad – boiled beef tongue with daikon and red radish.
🇦🇿
Kutab (aka Qutablar) – I never pass up the chance to order this griddled treat; similar to a crepe, it's filled with meat, folded in half, dressed with pomegranate, and always tasty.
🇦🇿
Düşbərə – The menu describes them as homemade ravioli, but you might know them as the mini version of manti, delicious little dumplings served here in soup.
🇦🇿
Stuffed Cabbage
🇦🇿
Kükü – a thick pancake made with potato, onion, egg, greens and nuts; real homespun flavor!