Instagram Post 5/27/2019
The Southern Caucasus lies between the Black Sea and the Caspian Sea and comprises Armenia, Georgia, and Azerbaijan. The three states have diverse cultures and cuisines and happily we are privileged to partake in all of them right here in New York City.
The word dolma and its many linguistic cognates refers to any of a vast number of stuffed vegetable dishes prepared across the Mediterranean, Eastern Europe, Central and Western Asia, the Middle East, and our current focus, the Southern Caucasus, specifically Azerbaijan. The eponymous Dolma House is located at 311 Avenue X in Gravesend, Brooklyn.
(Click on any image to view it in high resolution.)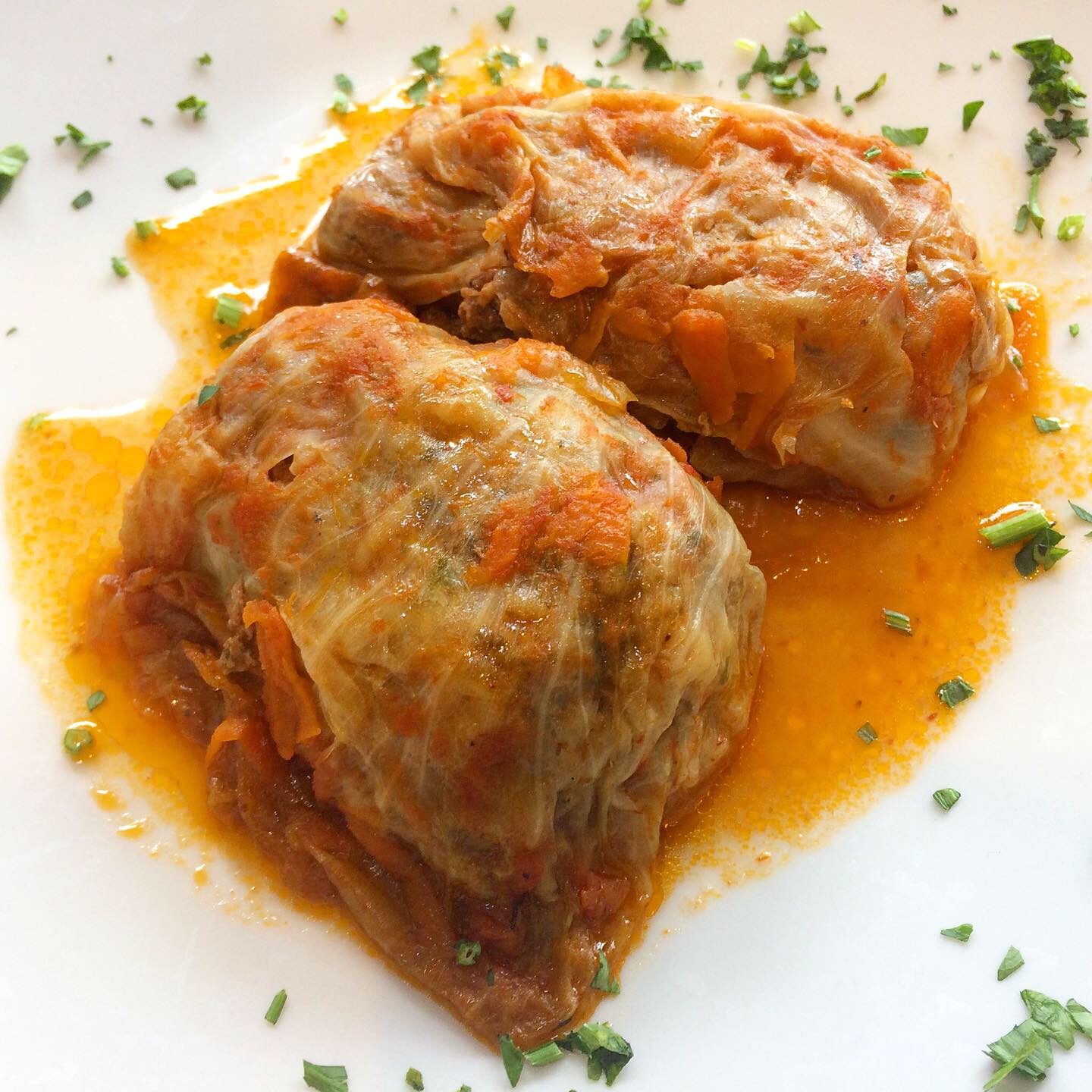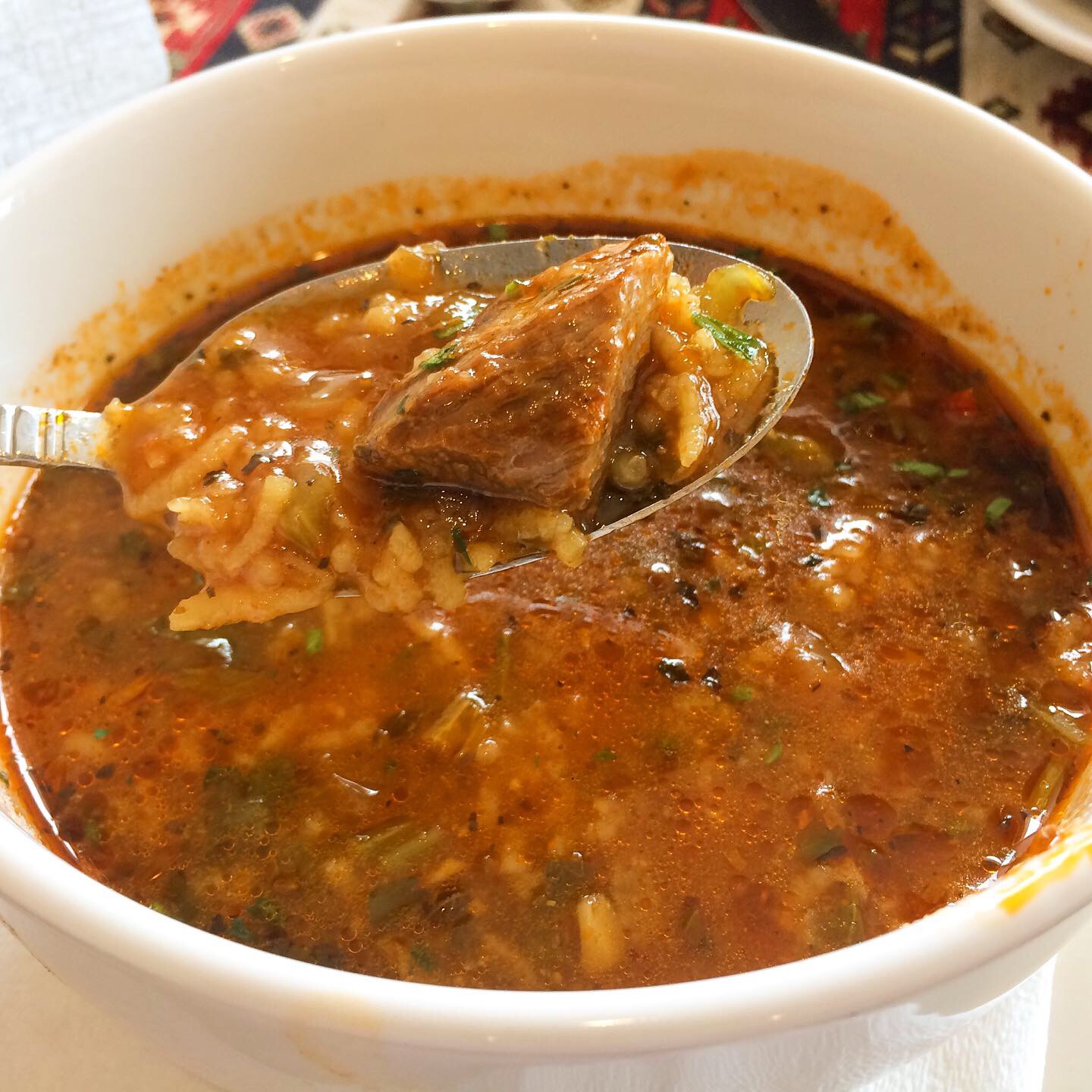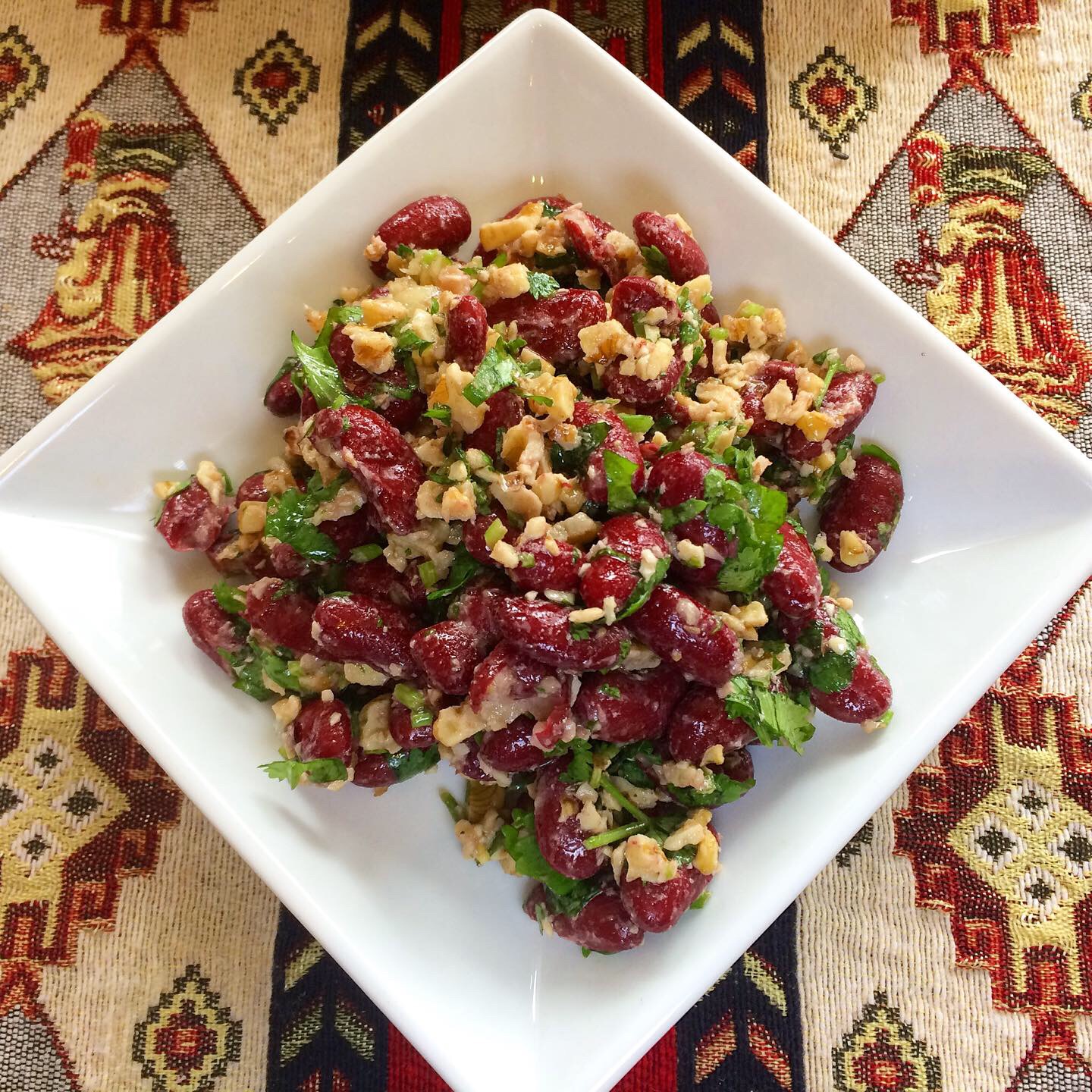 A mix and match lunch special featured one such dish, Kalam Dolma, (cabbage stuffed with lamb), plus Harcho (spicy lamb soup), and Lobio Salad (red kidney beans with chopped walnuts), all of which were good for sure (lunch specials anywhere being what they are) but I urge you, as I always do, to forego the prosaic in favor of the distinctive.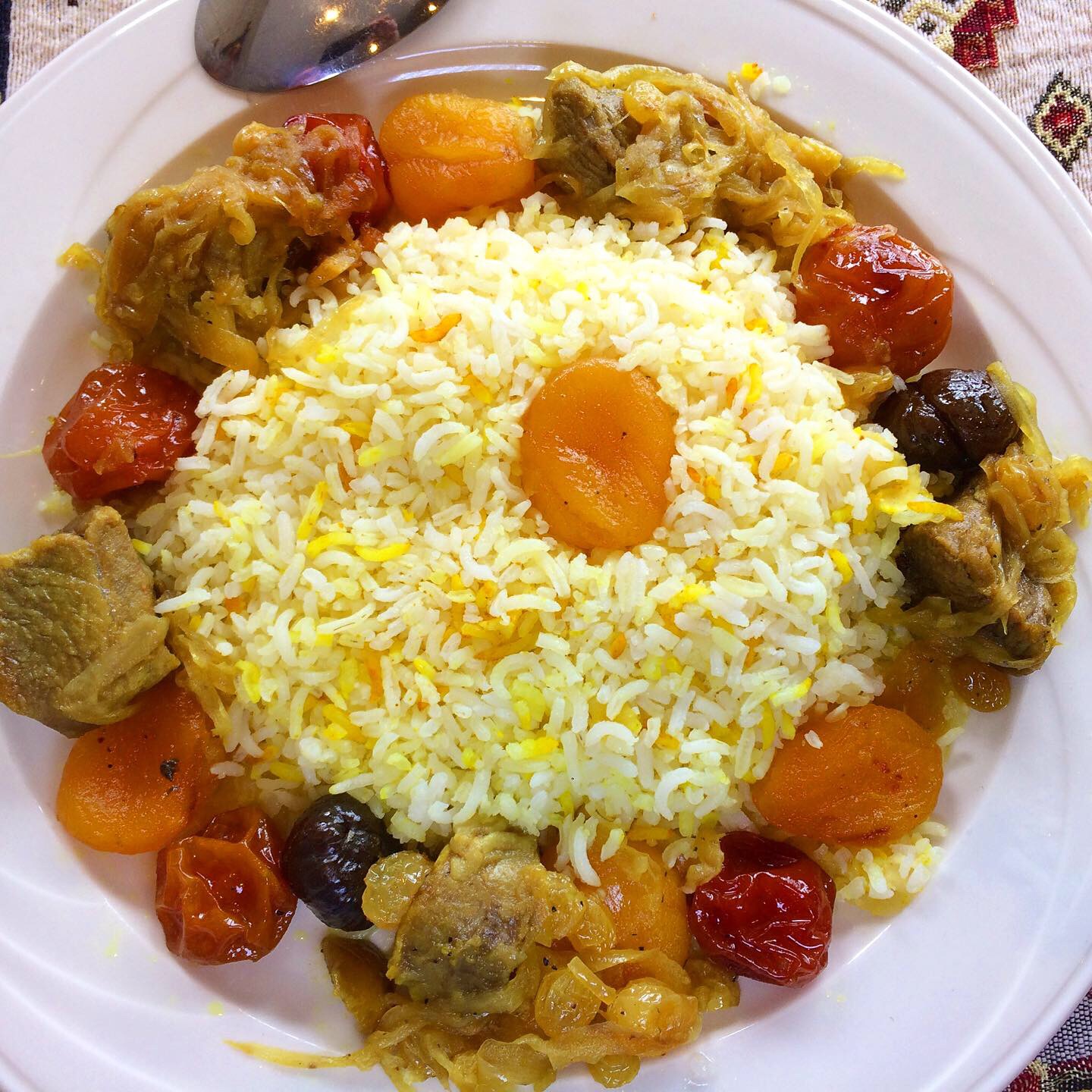 Turshi Plov – rice topped with lamb and dried fruits. Plov is another of those words with cognates that spread across half the planet: pilaf, pulau, etc. The topping, in this case, featured preserved chestnuts, apricots, plums, and raisins along with unctuous, tender lamb. But the rice was the star: cooked with lamb fat that was so delicious we sopped up the residue with our lepeshka, bread fresh from the tandir.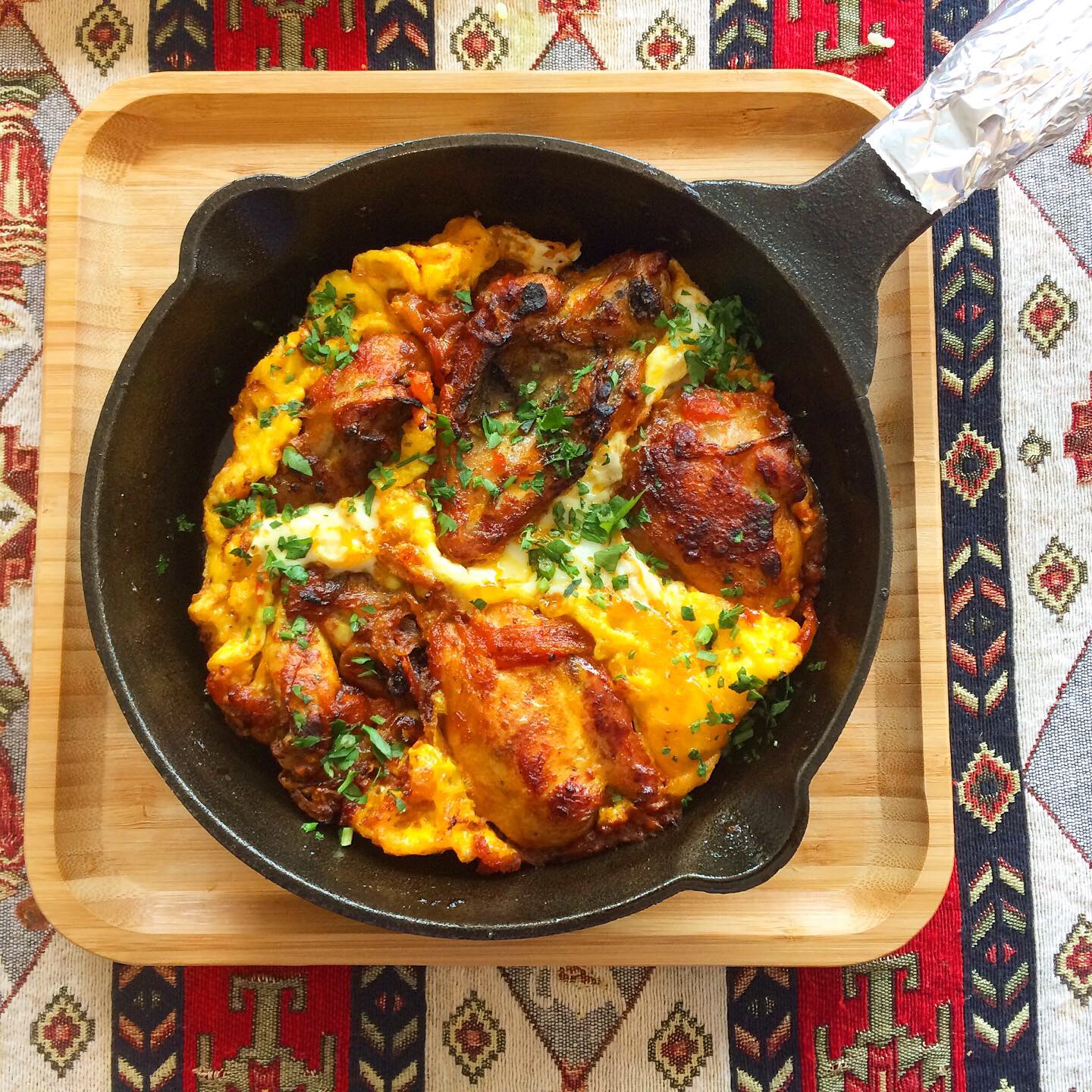 Chigirtma – chicken, eggs, and tomatoes cooked together with onions and served up in a cast iron pan. For starters, just the union of eggs and onions is pretty magical; eggs and tomatoes are besties as well. Combine the three and you've got a ménage that guarantees a happy ending. (I have it on good authority that the word chigirtma means "screaming". Just sayin'.) The chicken, taken alone, is a little dry but this is one of those dishes where you need to get a bit of everything in each mouthful to reveal its awesomeness. Good stuff.