(Click on any image to view it in high resolution.)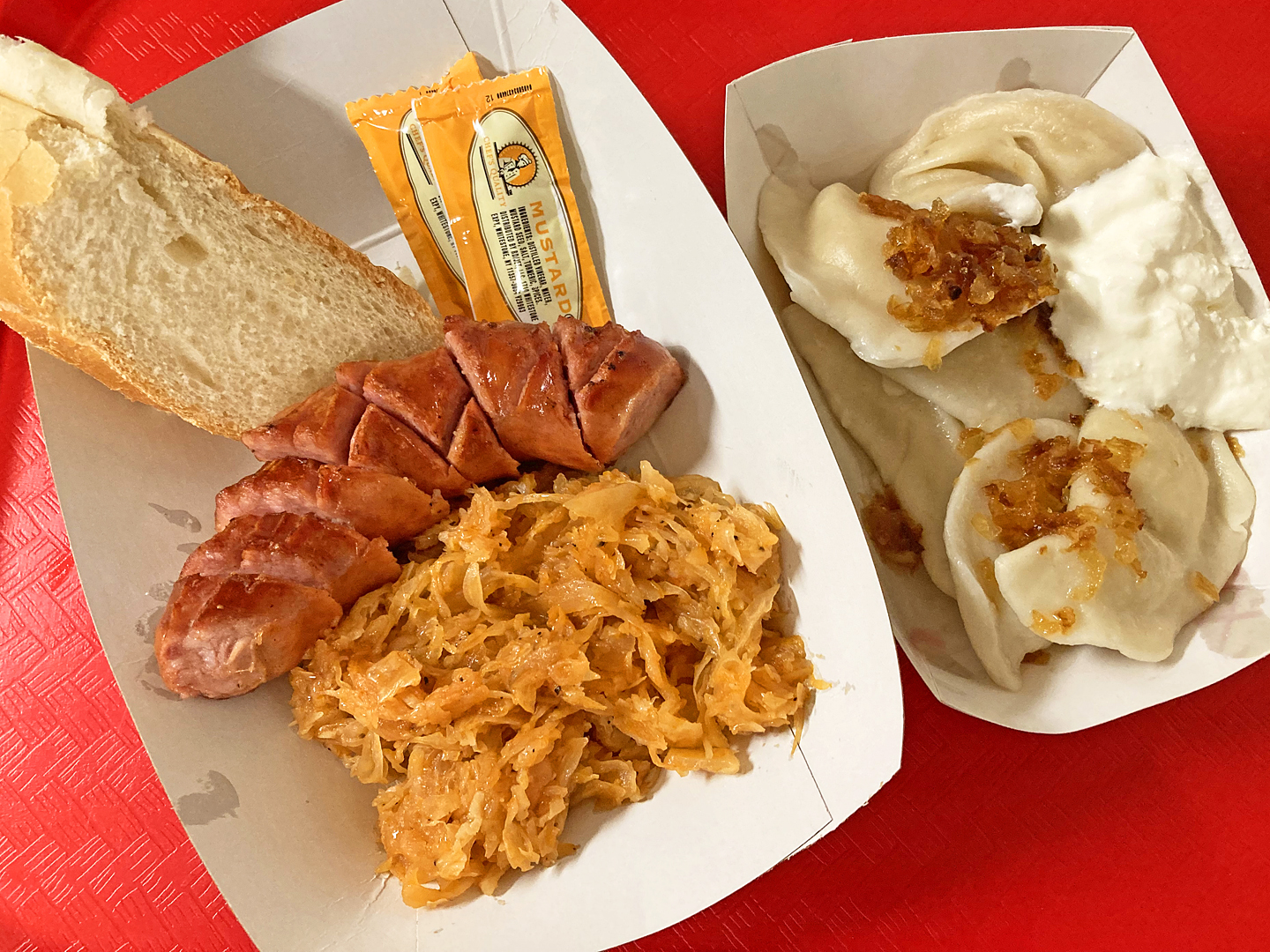 Streecha is a charming-in-its-bare-bones-informality Ukrainian restaurant hidden away in the homey basement of Saint George Ukrainian Catholic Church in Manhattan's East Village – and it's a gem. The sparse menu always includes Borsch (beet soup), Varenyky (potato dumplings – with toppings, please), Holubtsi (stuffed cabbage), and Sausage with Cabbage. The sausage is a link of top-notch savory pork kielbasa with an affirmative snap when you bite into it, and the cabbage, despite its sauerkraut-like appearance, is a deliciously sweet cabbage/carrot/onion mélange.
But the Daily Special is a Daily Mystery; it's not posted anywhere online or even on the premises, so if you want to find out what's cookin', go there and inquire, order it, and be pleasantly surprised.
And yes, I'll be back. Streecha is located at 33 East 7th St in New York City.