(Click on any image to view it in high resolution.)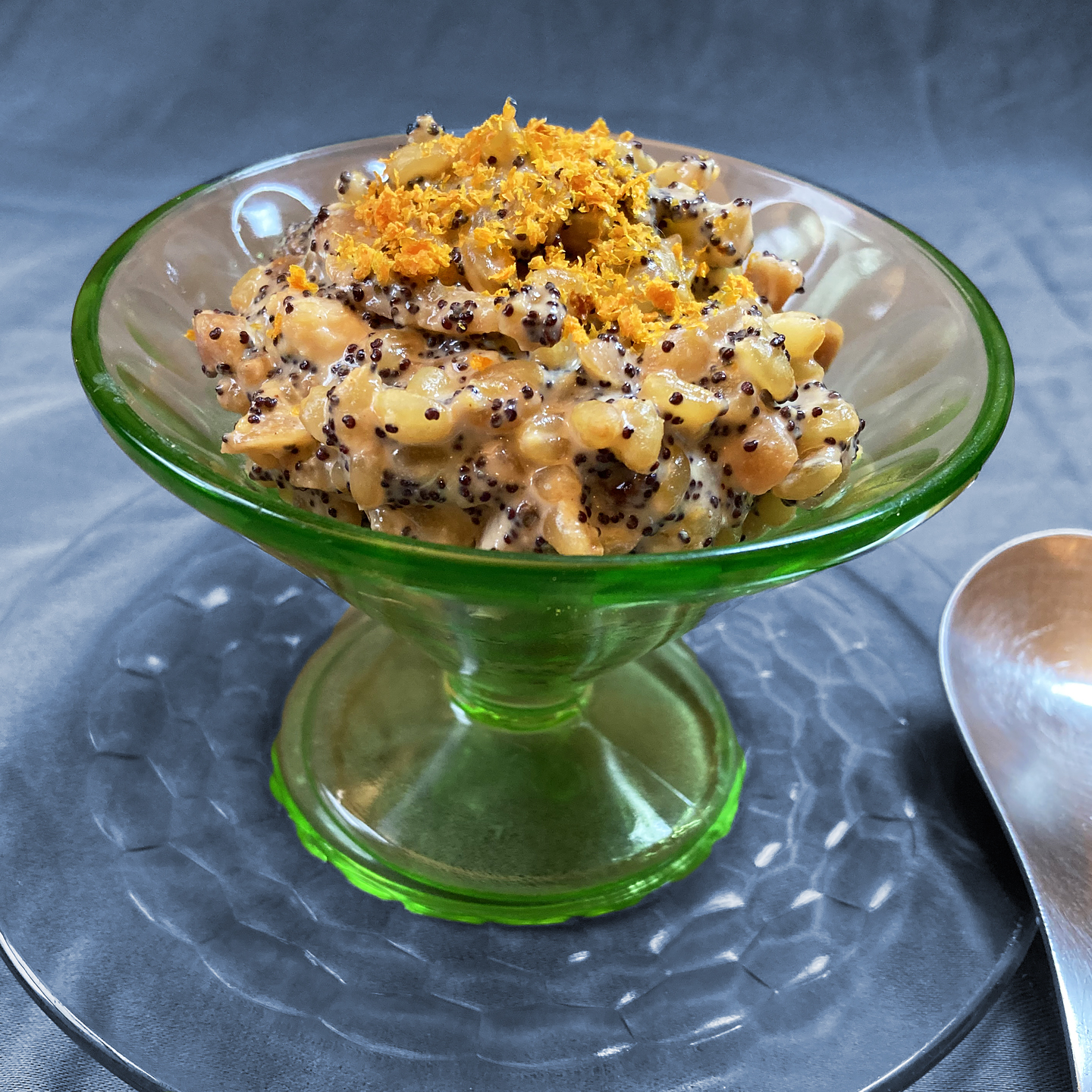 Christmas is right around the corner. Eastern Orthodox Christmas, that is.
I was introduced to kutya (кутя) over 10 years ago in a Russian food market in Brooklyn's Little Odessa where I now offer food tours; it's a sweet story and you can read it here.
These days, there are few fully Russian markets to be found in that neighborhood, having been superseded by Ukrainian, Uzbek, Uyghur, generally Eastern European and even Turkish establishments. The aforementioned market is long gone and the availability of grab-and-go kutya has vanished along with it.
Needless to say, a little thing like that doesn't stop me; now I make my own at home. I researched a bunch of Ukrainian recipes for kutia (the more accepted Ukrainian transliteration) and came up with my own spin on the dish. Best described as a porridge, it's sweet from honey and raisins, chewy from wheat berries, crunchy from nuts, and distinctive and delectable from the poppy seeds; the wheat berries symbolize immortality and hope, the honey and poppy seeds represent happiness, tranquility, and success. It's an indispensable dish for the family's feast on Eastern Orthodox Christmas Eve throughout Russia and Eastern Europe.
In addition to wheat berries, poppy seeds, raisins and honey, my rendition includes toasted almonds (although walnuts are customary) and dried apricots. Kutia can be eaten warm or at room temperature and is now one of my must-haves for the holiday season. All that's lacking is a proper beautiful Ukrainian serving dish, but this one (Federal green Depression glass) was my grandmother's and it will do.
And as always, heartfelt prayers for safety and peace go out to my friend Olya in Ukraine, my inspiration for creating this recipe.