Cinco de Mayo falls on May 5 this year. (Just wanted to see if you were paying attention.) And over the years, particularly during the height of COVID, I've played around with a lot of Mexican home cooking – surely not authentic, but certainly yummy. Here are a few examples:
(Click on any image to view it in high resolution.)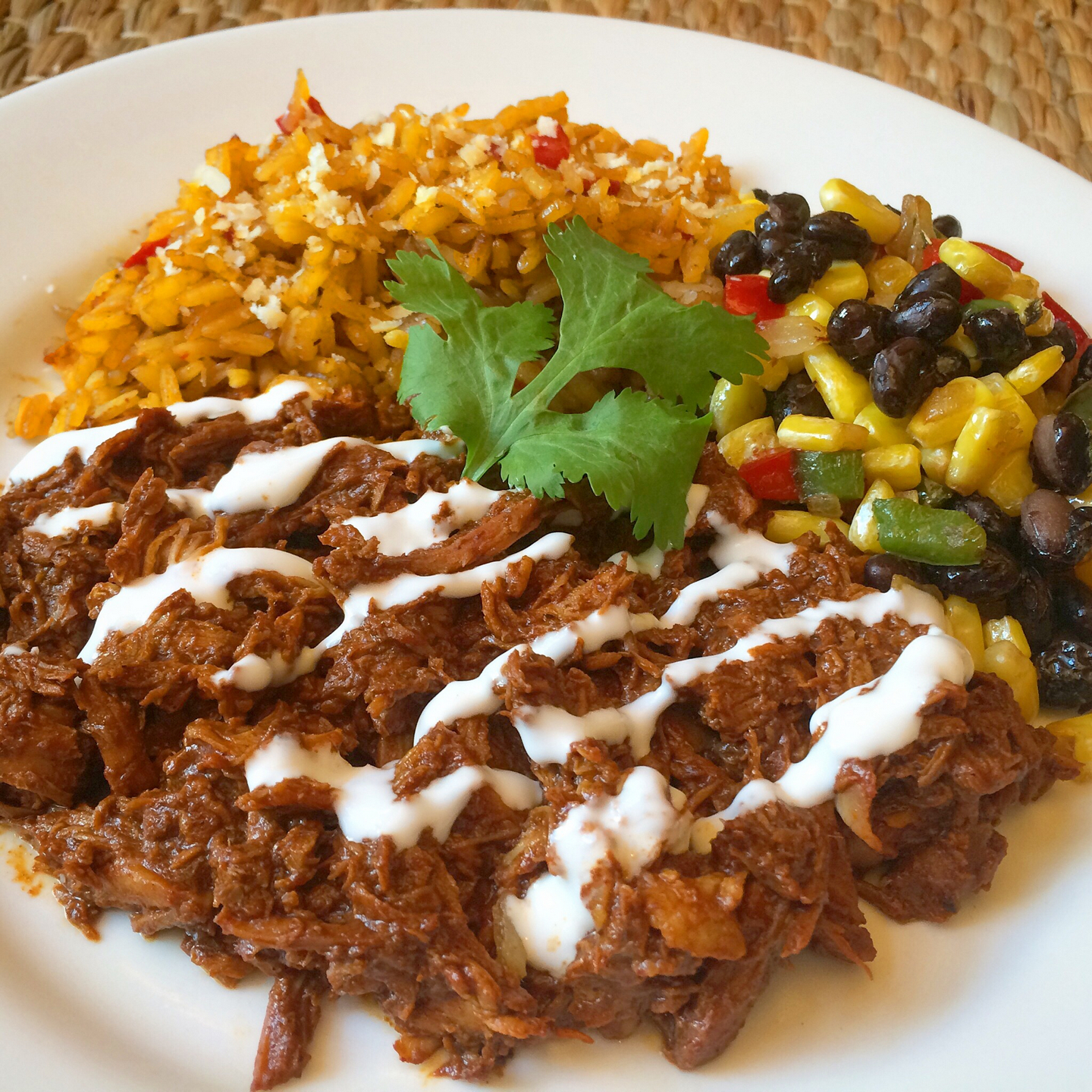 Chicken Mole. Shredded chicken, sautéed onions and the like combined with a packet of Mole Rojo Oaxaqueño (took the easy way out that time) topped with some crema Mexicana. (Check out this post that I wrote back in 2021 about the subtle differences among commercially available Mexican, Salvadoran, Guatemalan, and Honduran cremas.) In the back, rice cooked in chicken broth along with onion, garlic, red bell pepper and achiote for color; freshly grated cotija cheese sprinkled on top. On the side, black beans, corn, and jalapeños with red pepper, onion, garlic and spices including Mexican oregano and Tajín.
And what did I do with the leftovers?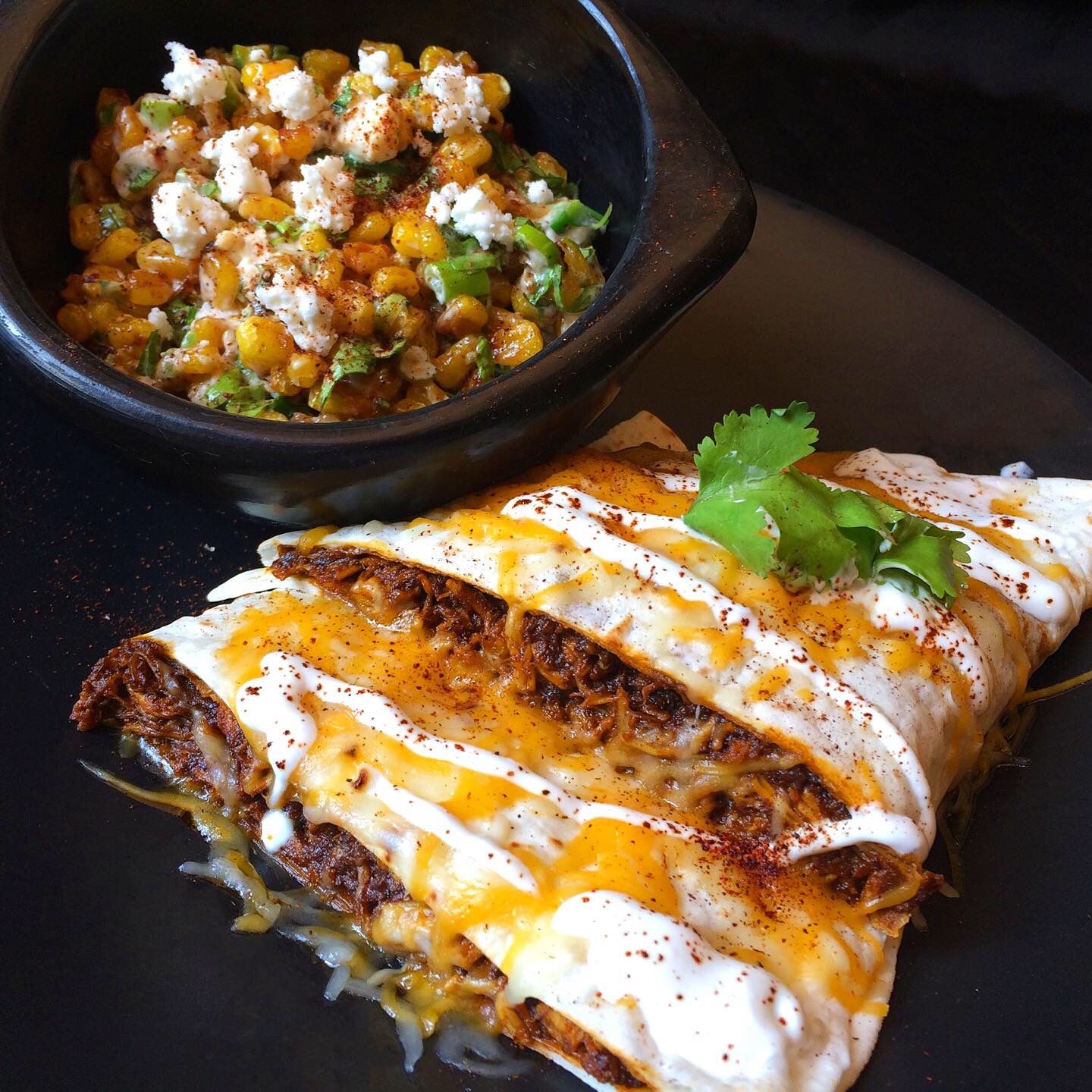 ¡Las quesadillas estaban deliciosas!
For a side dish, I made esquites, the Mexican street food favorite: grilled corn with garlic, jalapeños, scallions, cilantro, crema and lime juice topped with crumbled cotija cheese and Tajín.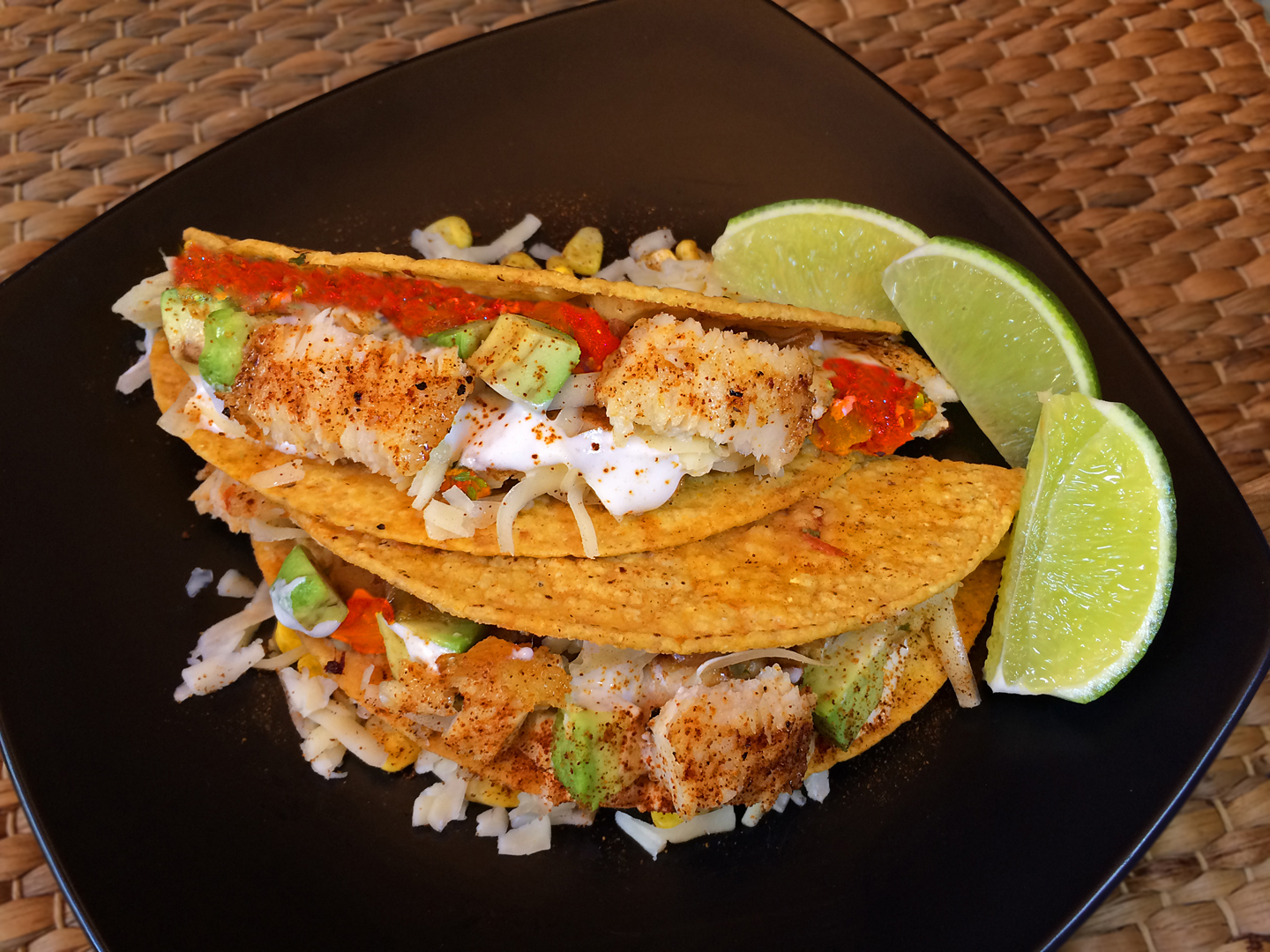 On another occasion, I was jonesing for fish tacos and it wasn't even the officially sanctioned el martes. Besides, it gave me an excuse to break out the comal and make salsa cruda. There's nothing auténtico about these, but they were a cinch to prepare. Pan seared fish, cut into chunks and set into a taco shell along with avocado, shredded lettuce, shredded cheese, and a bit of crema, all awaiting some homemade salsa to do the heavy flavor lifting.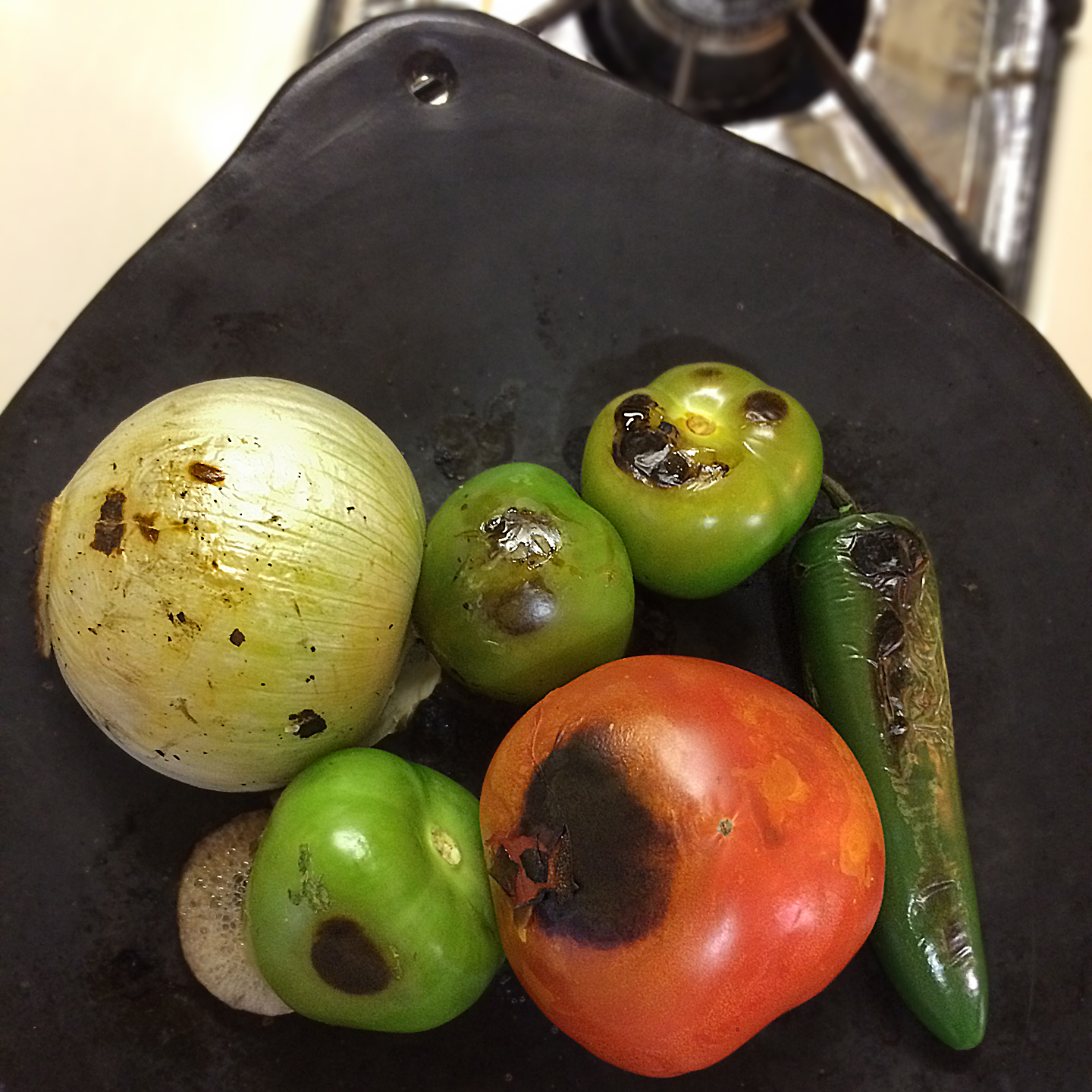 The salsa cruda started by charring white onion, tomatillos, tomato, and jalapeño on a comal – shown here mid-blister. Added rehydrated dried ancho and chipotle chilies, cilantro, garlic, lime juice, olive oil, salt, and a pinch of cumin and Mexican oregano. I chopped it all by hand because a blender or food processor creates a thin salsa which is fine but I prefer some crunch.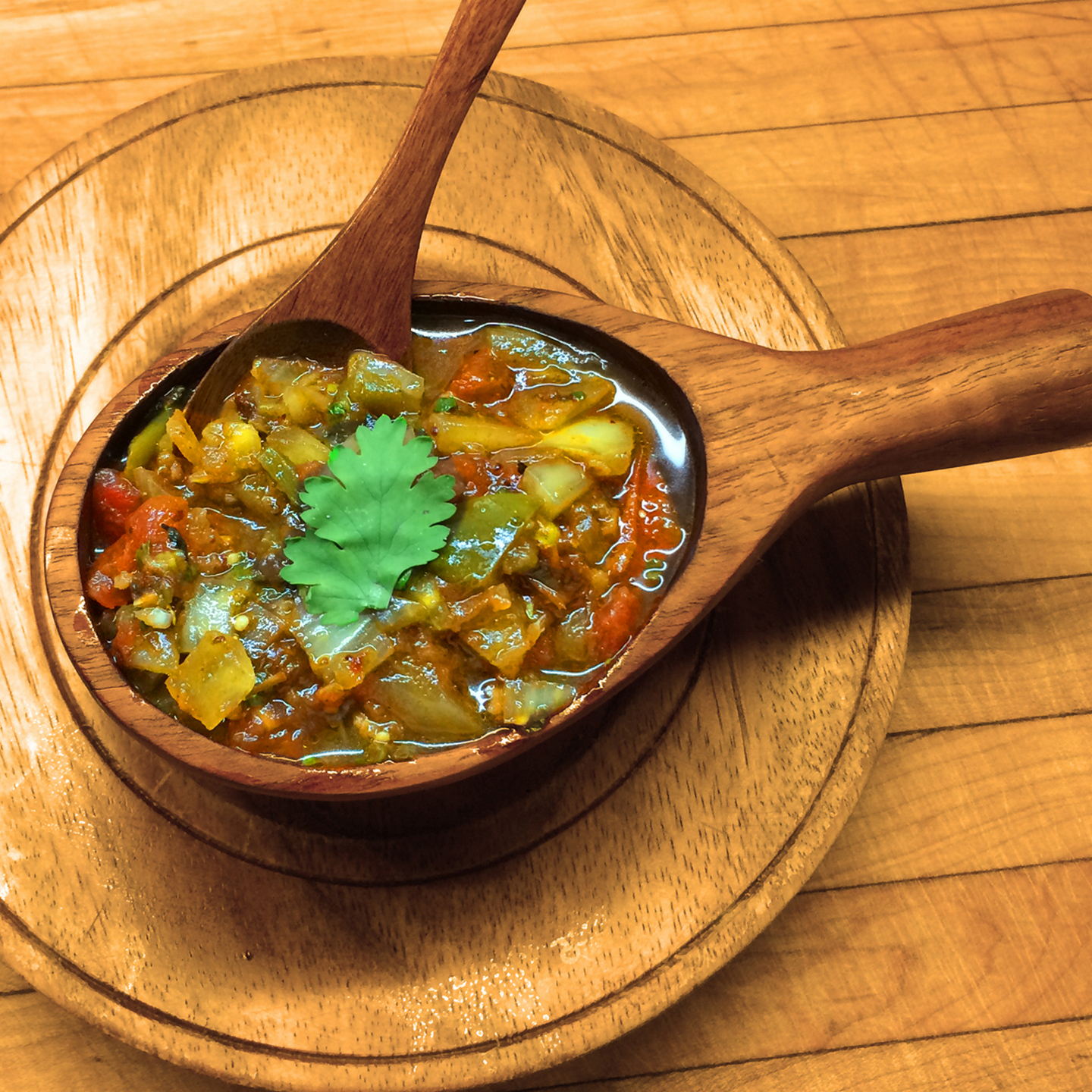 The finished product. And last but not least…