Instagram Post 7/7/2018
(Click on any image to view it in high resolution.)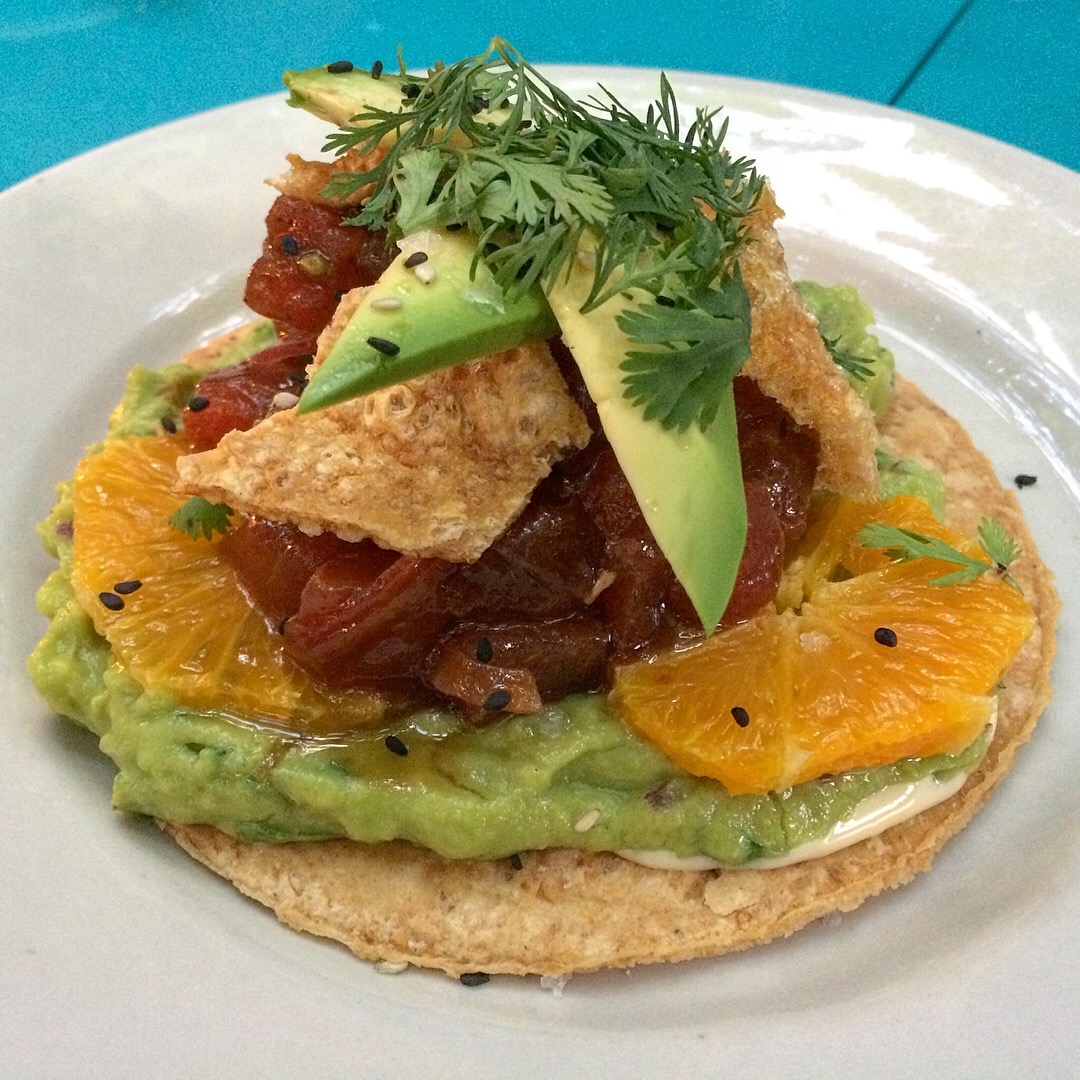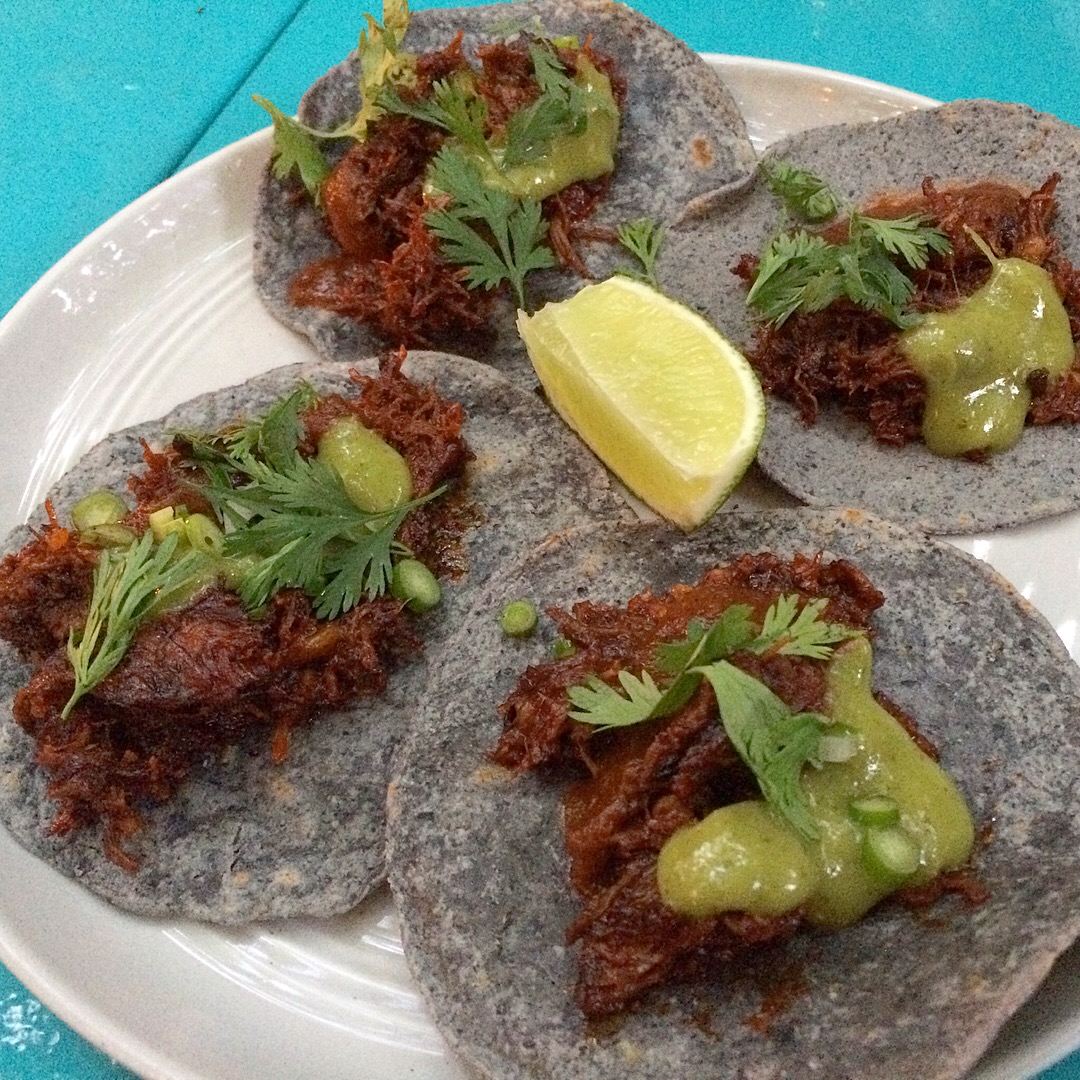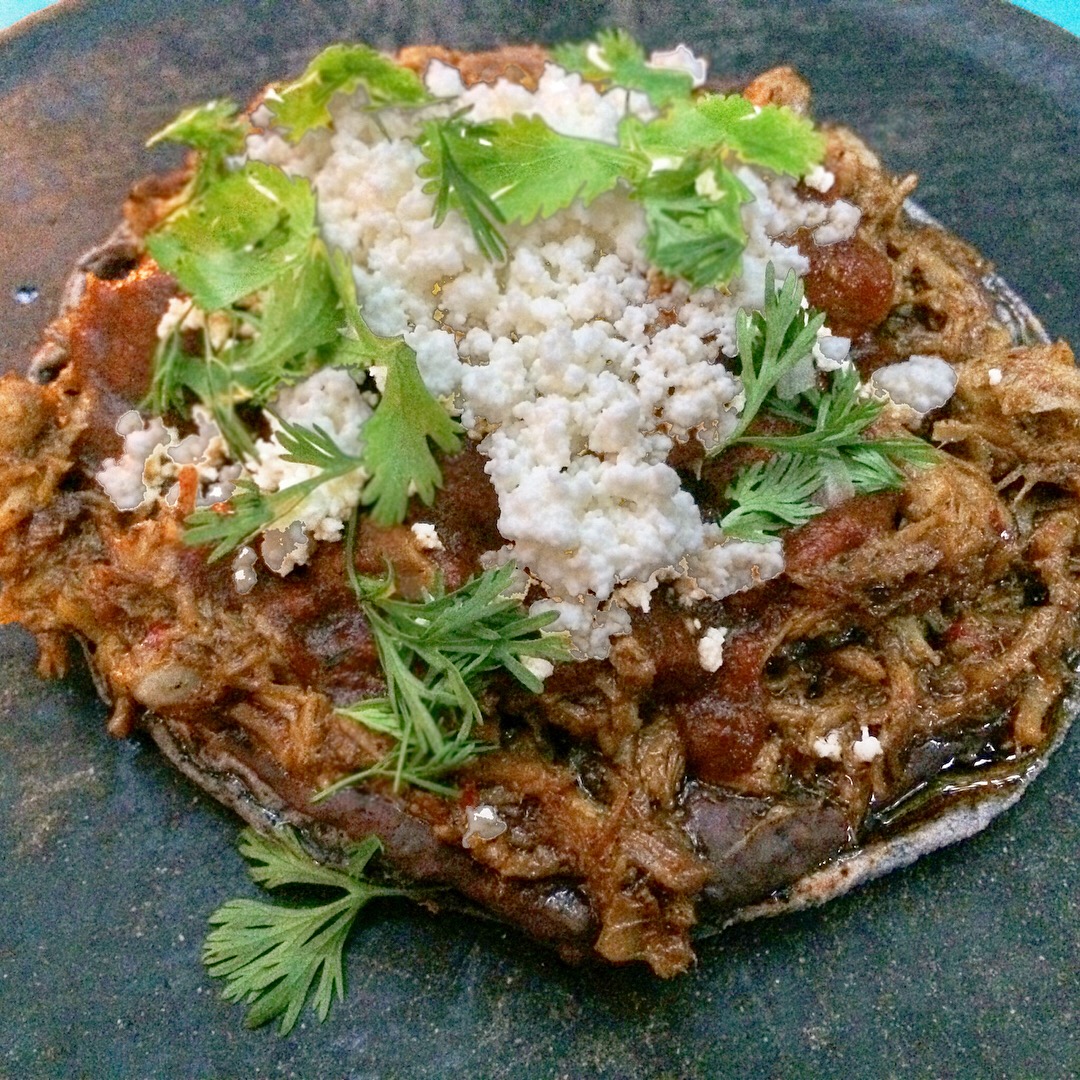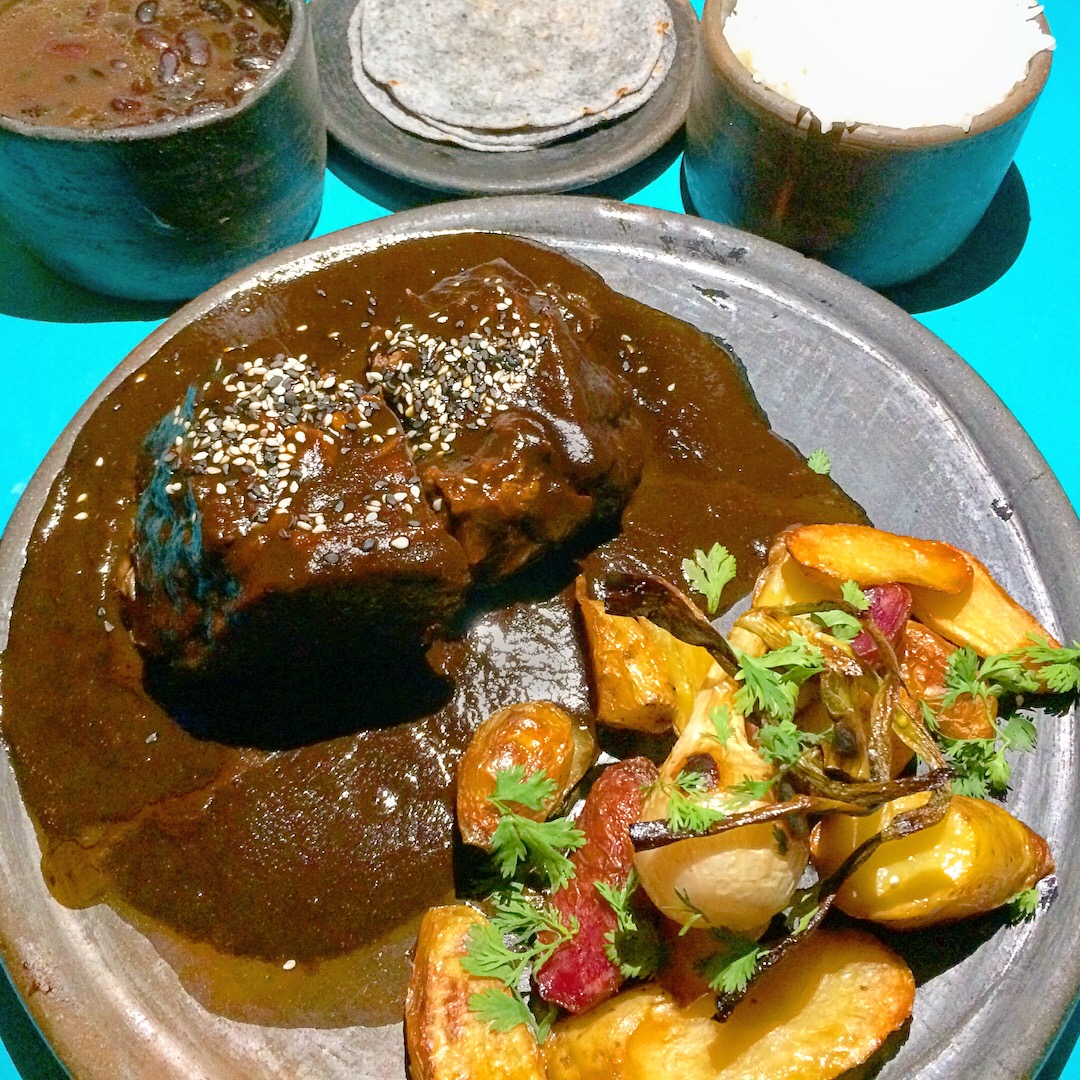 The Spanish word claro carries many meanings from "clear" to "sure!" and among those definitions is "distinct". Perhaps that one best describes Claro, 284 Third Ave in Gowanus, in that it's not your typical Brooklyn Mexican restaurant. Attention to its Oaxacan roots is evident not only in their distinctive spin on the cuisine but also from the clay dinnerware to the décor. Claro's reputation is as much about its aura as it is about the food, and although we weren't blown away by any flavor bombs, the freshness and quality of the ingredients were evident as we enjoyed the boon of ideal weather in the charming backyard.
[1] Yellowfin Tostada – tuna marinated in a pasilla oaxaqueña sauce with avocado, orange, and chicharrónes
[2] Barbacoa Tacos – beef cheeks and garlic scapes
[3] Pork Memela – made with heritage pork ribs in a sauce of chile de arbol, topped with fresh crumbled farmer cheese
[4] Mole Negro – meltingly tender short ribs with grilled Mexican green onions and potatoes
Portions are a little on the short side; upscale to be sure, what you see here is exactly what we ordered plus a single drink for each of us – total for our party of four including tax and tip was about $190.