Instagram Post 7/6/2018
(Click on any image to view it in high resolution.)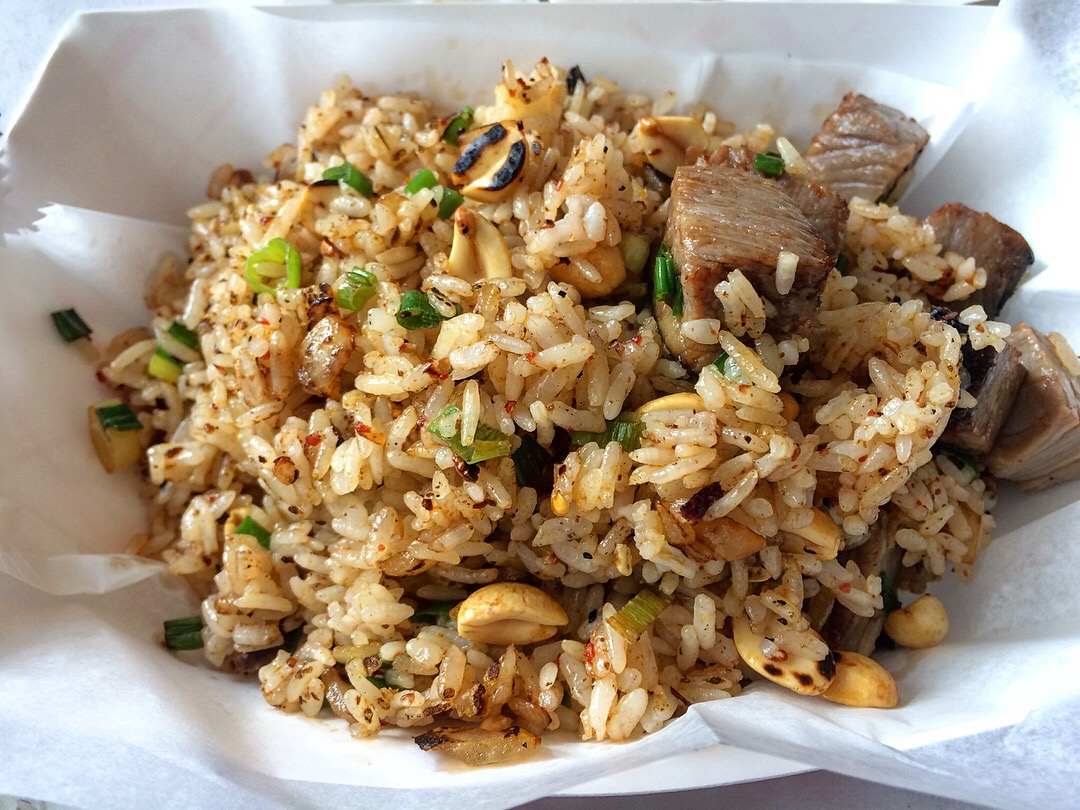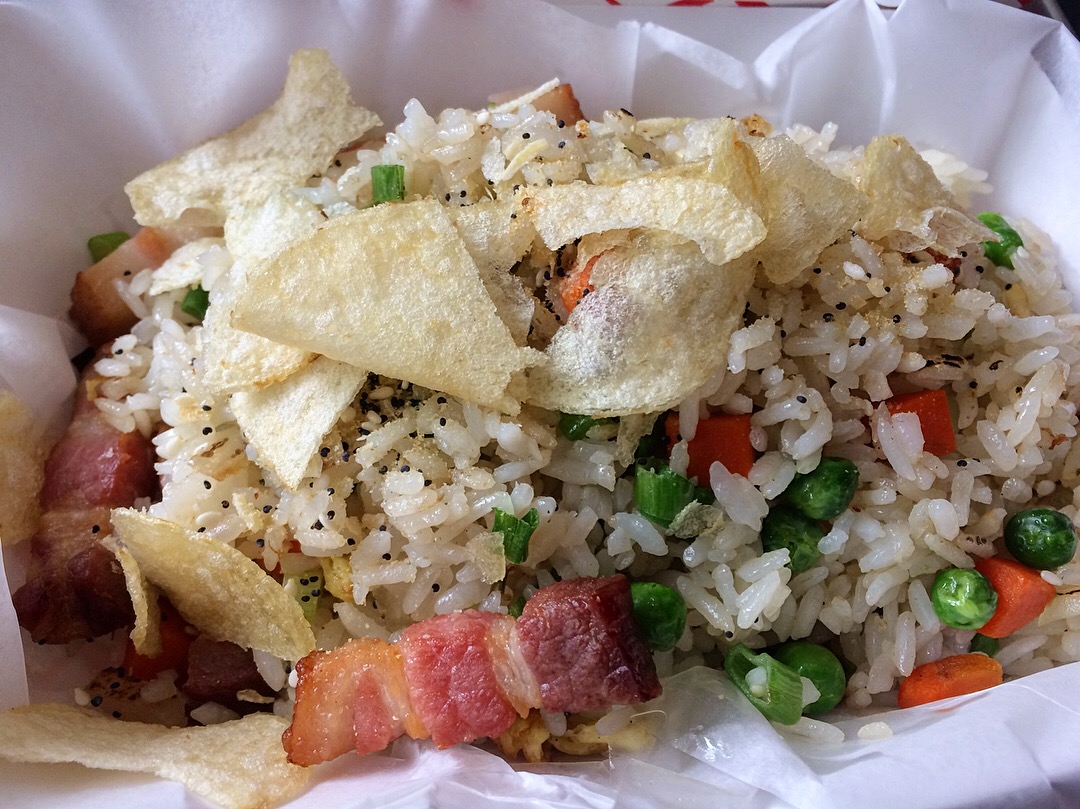 A relative newcomer (about three months) to Brooklyn's Bedford-Stuyvesant neighborhood and certainly a welcome one is Fan Fried Rice Bar at 525 DeKalb Ave. A cozy, sunny spot with only a few tables, they offer a number of Taiwanese delicacies like Popcorn Chicken, Fried Bone-In Pork Chop, Taiwanese Sausage, and Mushroom Mapo Tofu, but the real focus is on their novel fried rice variations.
[1] Numb Numb Pastrami Fried Rice with chili paste, scallions, pastrami, onions and peanuts. I get a pronounced Szechuan málà peppercorn hit delivered with a lot of char (as opposed to wok hei); the pastrami itself is salty, moist, and a little smoky, but unlike the deli style pastrami you might expect from the name. Definitely good eats.
[2] Breakfast Fried Rice is good any time of day with tasty thick cut bacon, eggs, peas and carrots, and everything-bagel seasoning. No numbing peppercorns in this one, but plenty of salt, intensified by the toss of potato chips atop.
And yes, I'm a fan of the Fan. 😉