Instagram Post 7/5/2018
(Click on any image to view it in high resolution.)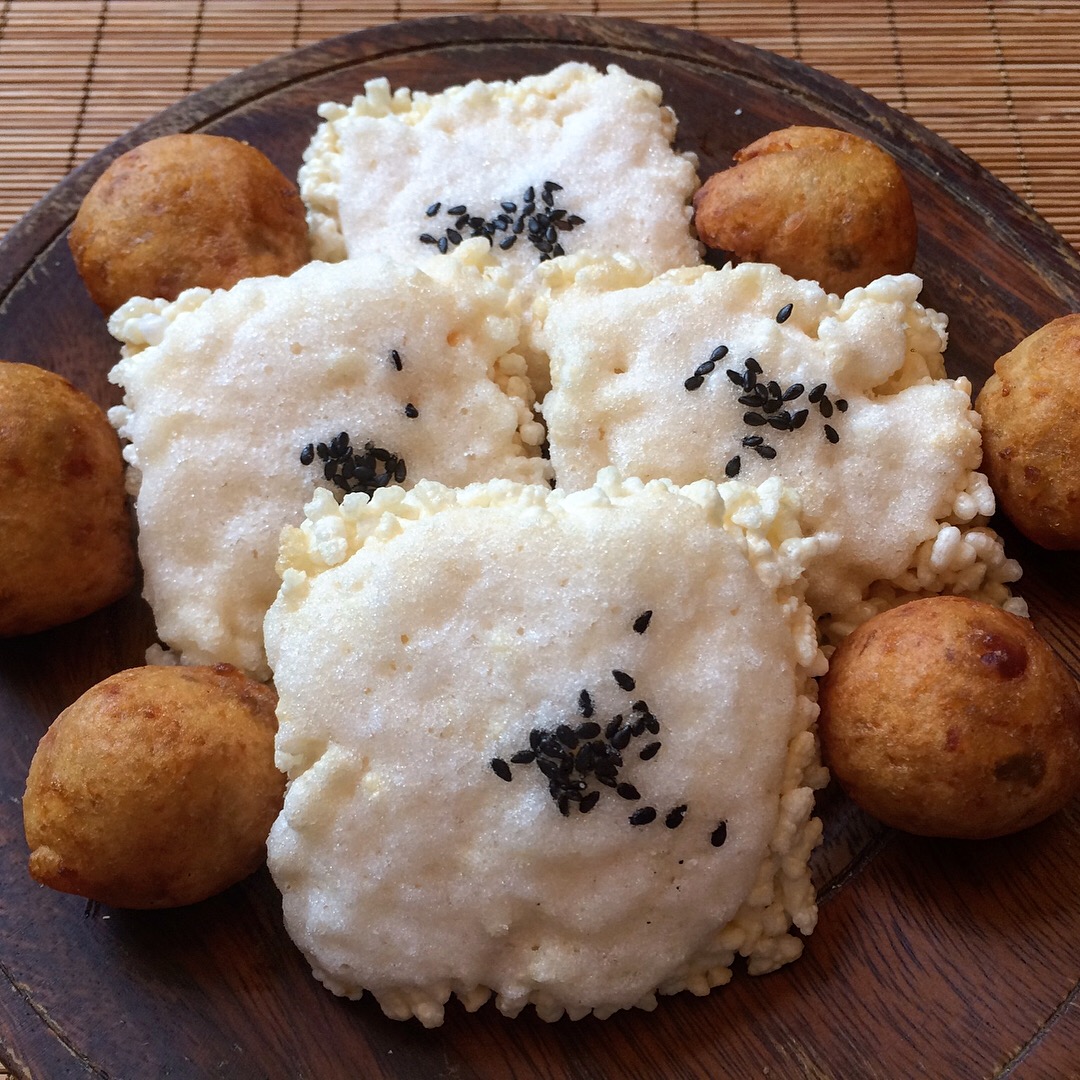 The departure of Sugar Club, the beloved Thai snack bar and prepared food market in Elmhurst, Queens, left a void that is currently being half filled (because the space was subdivided) by Pata Market at 81-16 Broadway. I was pleased to find a considerable assortment of grab-n-go snacks, both sweet and savory, but since I didn't have time to buy a fridge full of food that day, I picked up only two items from the sweets department.
I didn't catch the name of the white squares, but I thought they were quite good – crispy puffed rice with a sugary "icing", at once sweet and salty, and believe it or not, a little buttery; those black sesame seeds provide a significant flavor component as well as decoration. They're keeping company on this plate with Quail Egg Candy (Khanom Kai Nok Krata) also known in Thailand as Turtle Eggs. You could tell from the modest price that no quail (or turtle) eggs were harmed in the making of this snack (I wouldn't call it "candy") – the name stems simply from the shape. The dough is made from sweet potato; they're a bit sweet and somewhat chewier and more resilient than a doughnut. I have a feeling that they'd be a lot better fresh out of the deep fryer.
The second photo shows a view of bisected Quail Egg Candy to give you the inside scoop.
I'll report back on how the savories stack up after a future visit.