Himalayan Yak Restaurant has been a Jackson Heights fixture since 2004. Specializing in Tibetan and Nepali cuisine with a soupçon of Indian and Bhutanese dishes sprinkled in for good measure, they've recently added a new "Yak, Yak, and Yak" section to the menu so, having dined there years ago, I had to go yak – er, back.
(Click on any image to view it in high resolution.)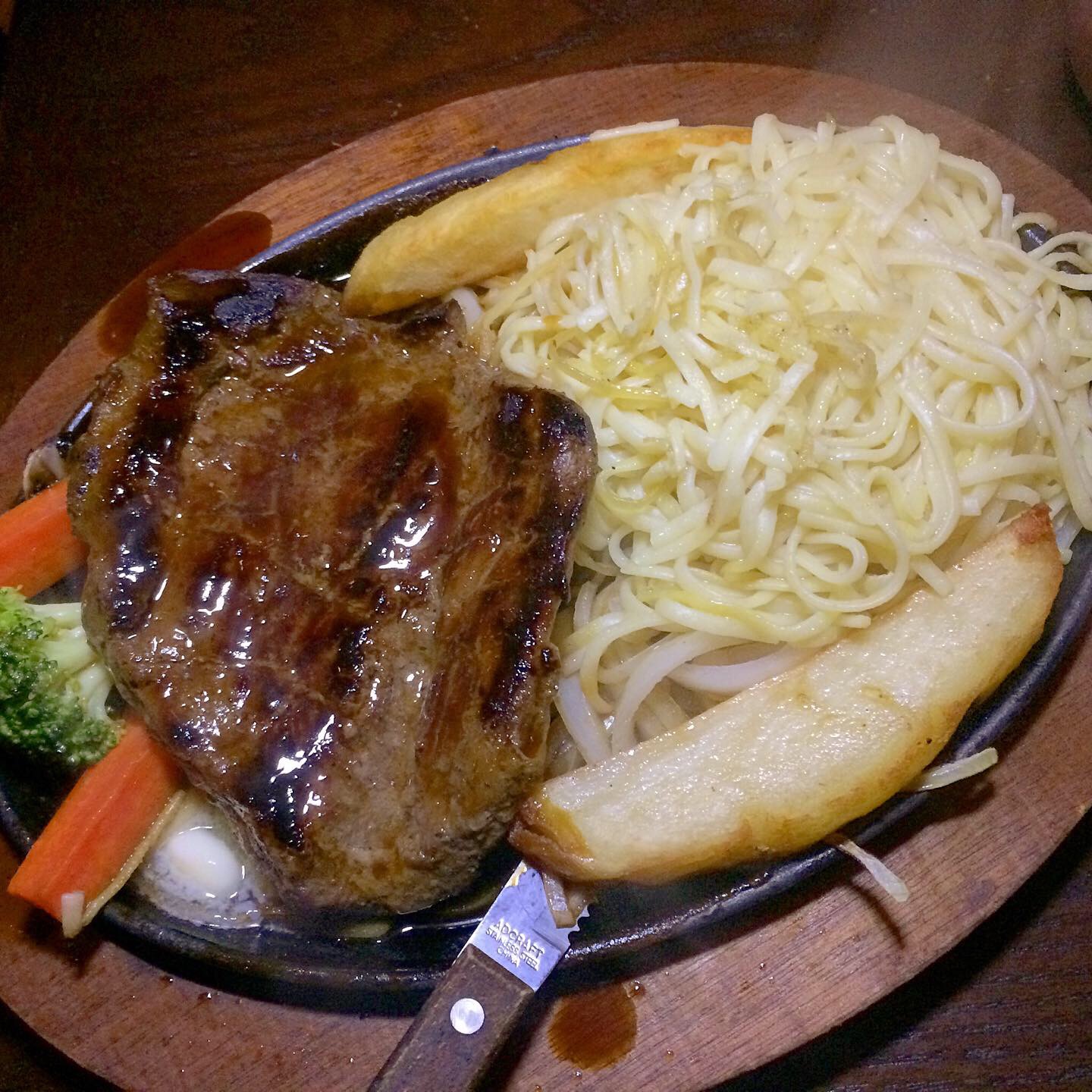 My understanding is that the principal meat consumed in Tibet is yak, so we ordered the Yak Sizzler since it appeared to be the most straightforward presentation of the meat. Salubrious health claims notwithstanding, yak tasted a lot like beef to me but that's giving it too much credit. To these taste buds it didn't have a lot of personality and it was a little tough and chewy. It arrived with linguini-like noodles that stuck to the pan a bit which made for a little pleasant crispness, and that's as it should be – it's a sizzler after all – and they released when mixed with the meat juices. Since that "sauce" is primarily pan drippings (and perhaps some butter?), their flavor was intense and particularly good.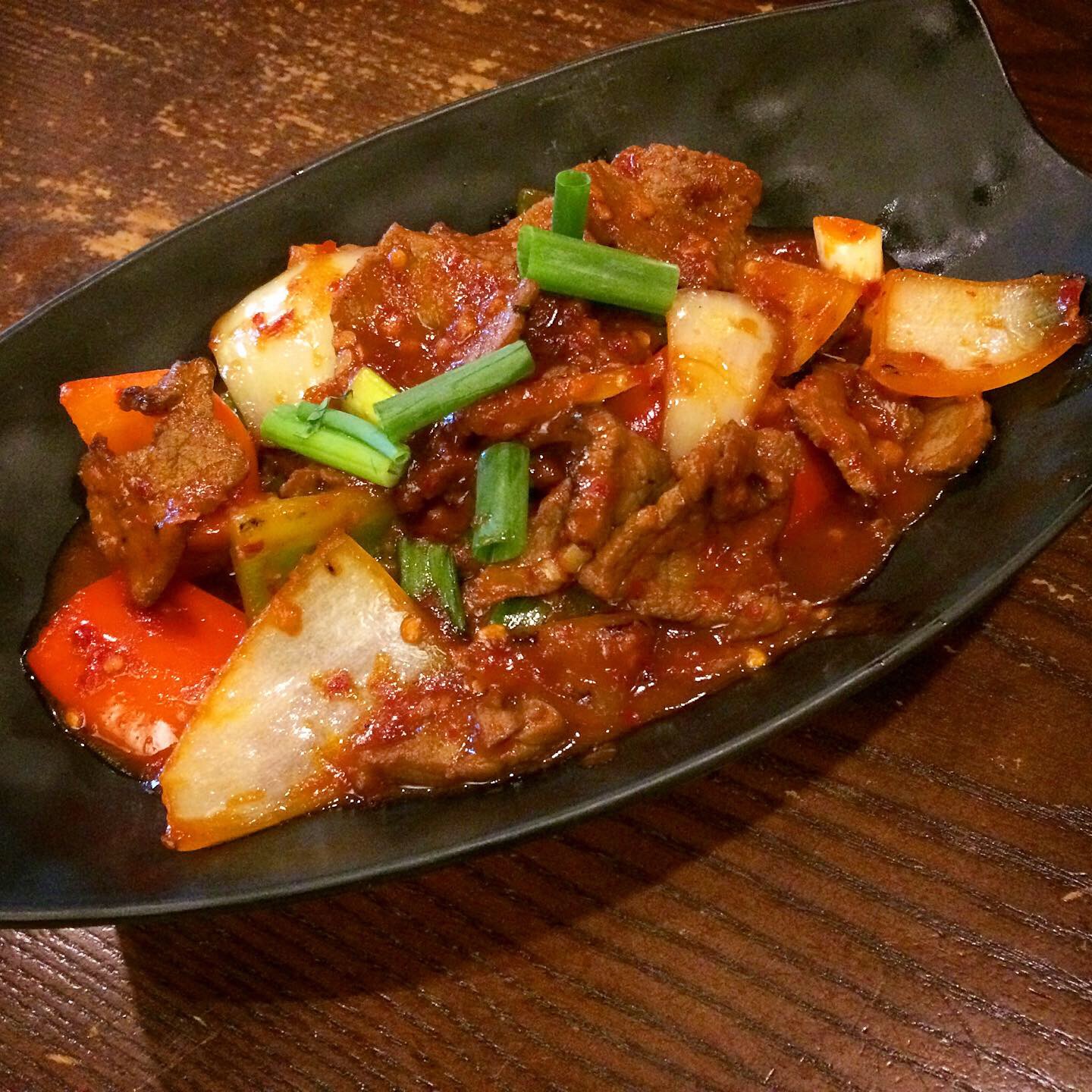 Yak Shapta (you might see shaptak) features the meat in a more elaborate guise, stir fried in a medium spicy chili sauce with onions, red pepper and scallions. Again, the meat was a little chewy, but that's yak for ya.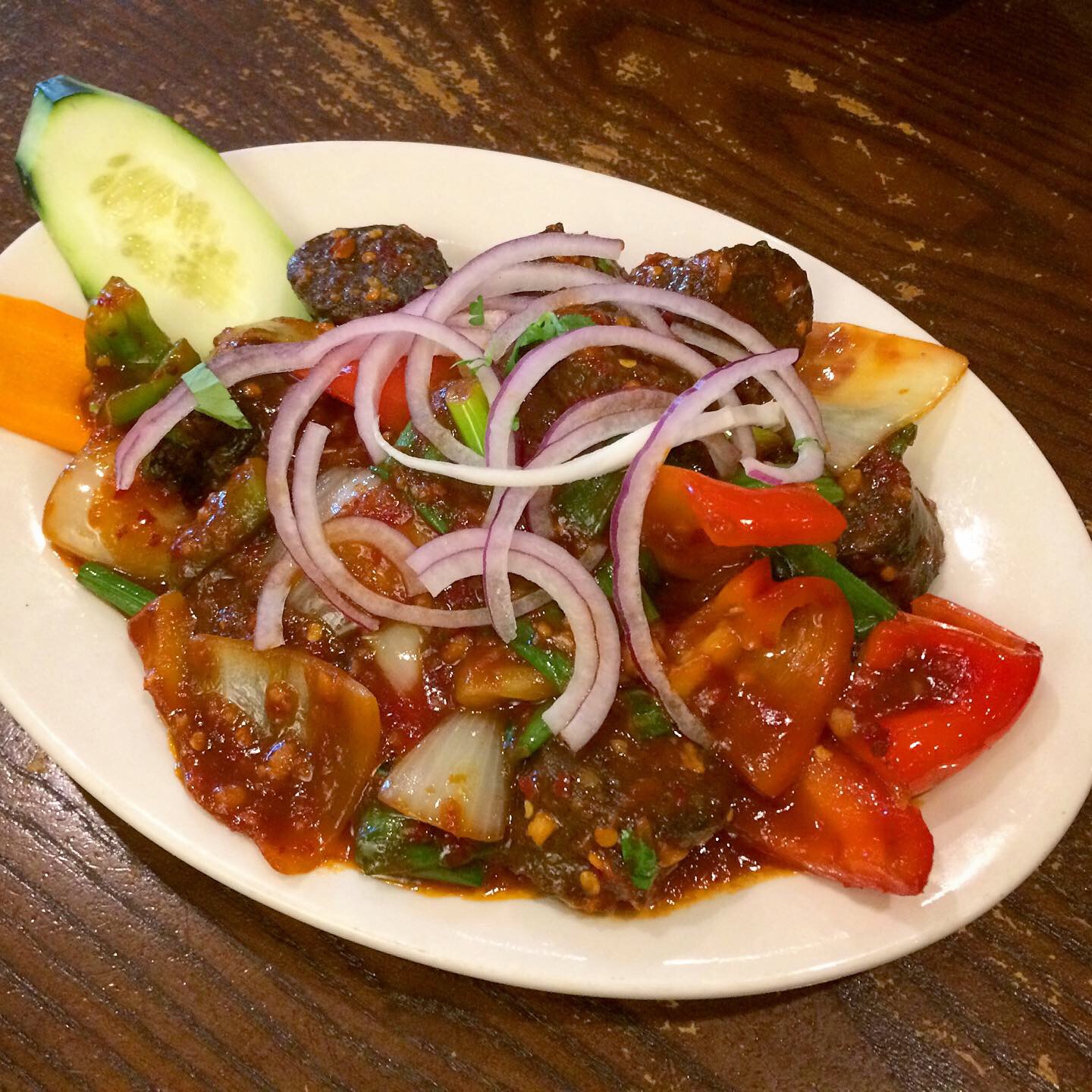 Yak Gyuma Chilli. Gyuma is blood sausage, the Tibetan answer to morcilla and so many others, prepared from ground yak meat, chilies, and a starchy filler, served here with onions and bell peppers in that medium spicy chili sauce. Less dominant character than some blood sausages, but in this case, that's a good thing.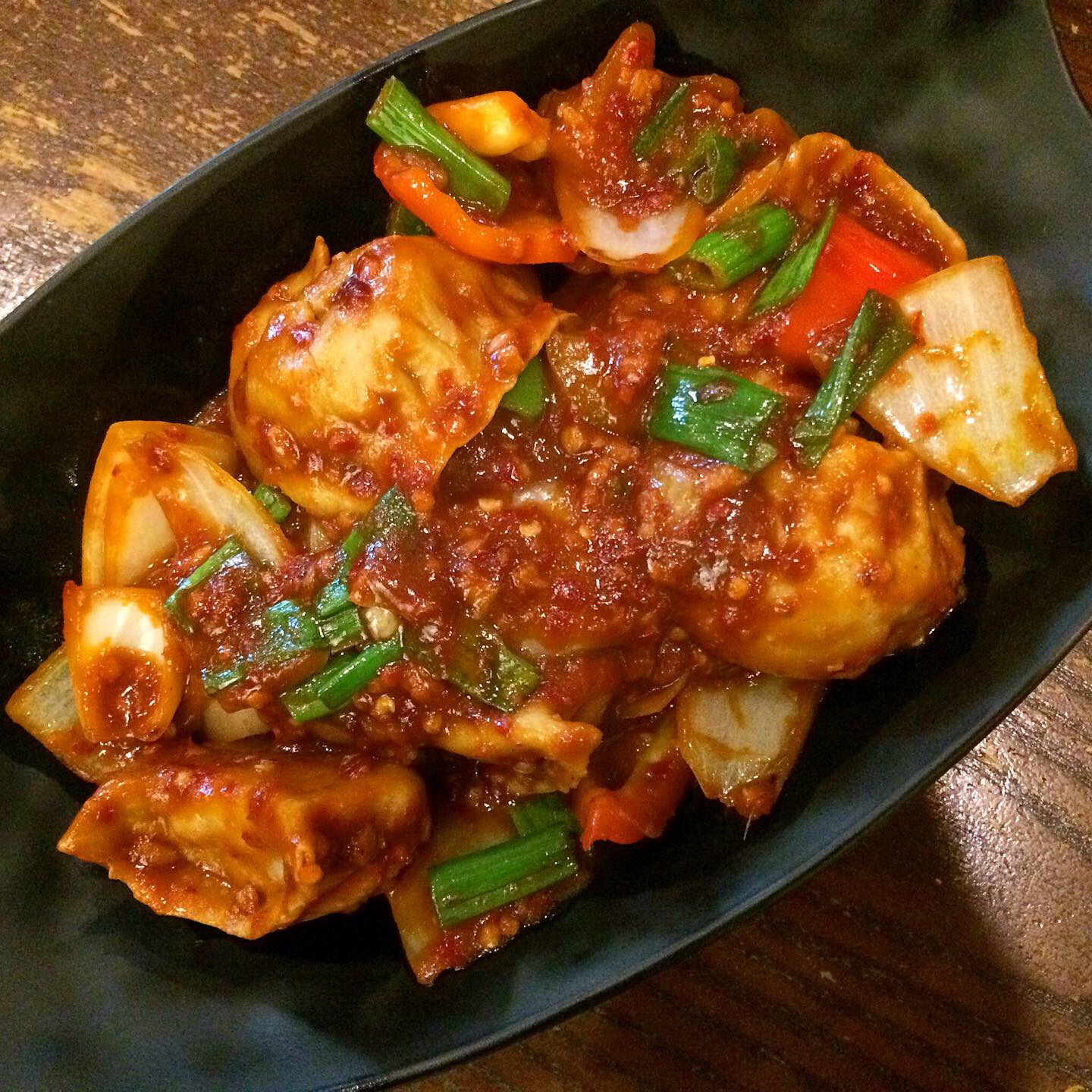 Not to neglect yak appetizers, these are Yak Chilli Momo. Flavorful whole wheat dumplings filled with ground yak, onion, scallion, cilantro, garlic and ginger covered with onions and bell peppers in that familiar spicy chili sauce…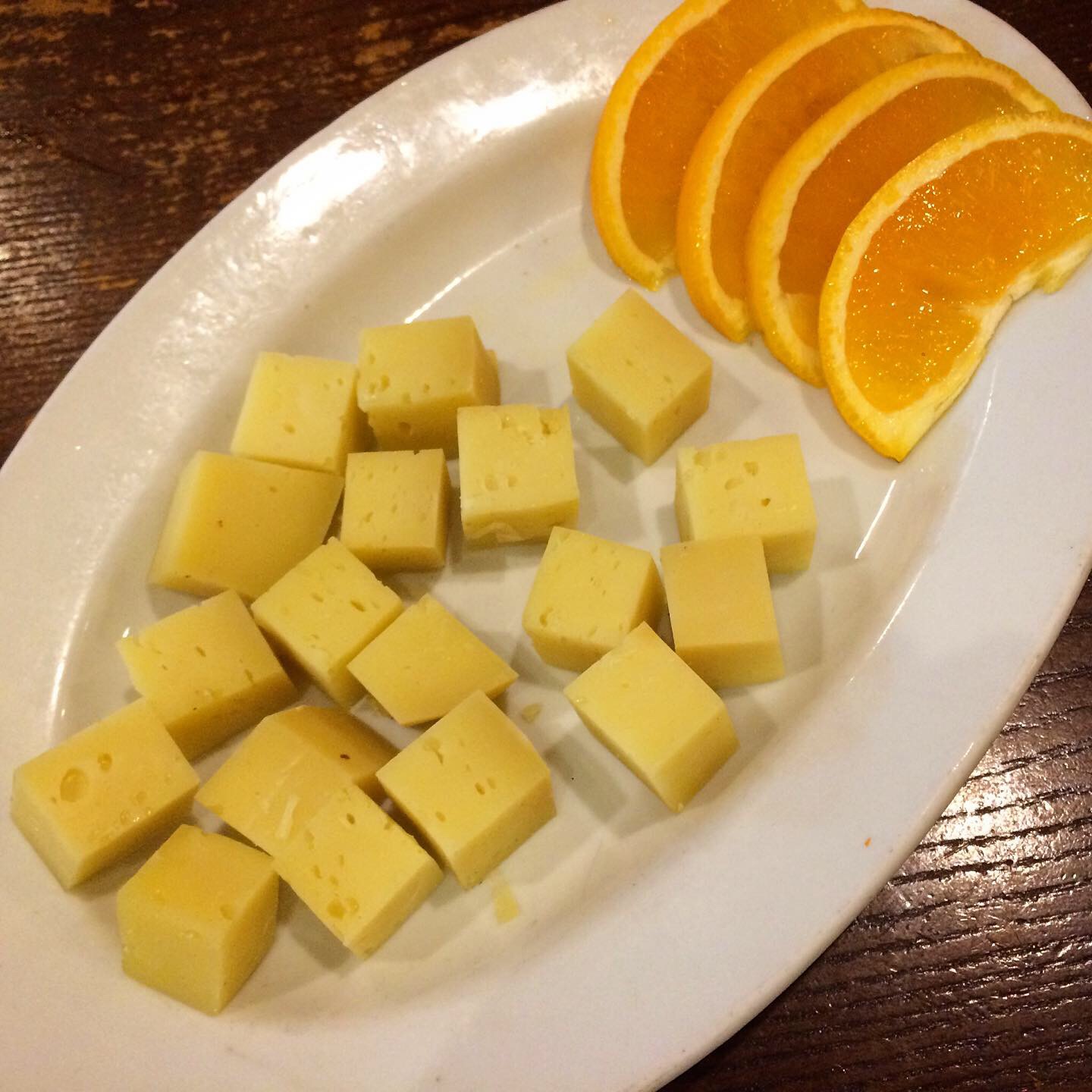 …and Yak Cheese. An Emmentaler doppelganger. Seems like the next word in sequence should be "expialidocious". Go ahead, try it. I'll wait. Apologies for the earworm. (Anyway, wasn't Emmentaler-Doppelganger the third stop on the Orient Express?)


So I gathered a group of world food lovers for a subsequent visit. We tried almost everything above, in addition to these yakless selections: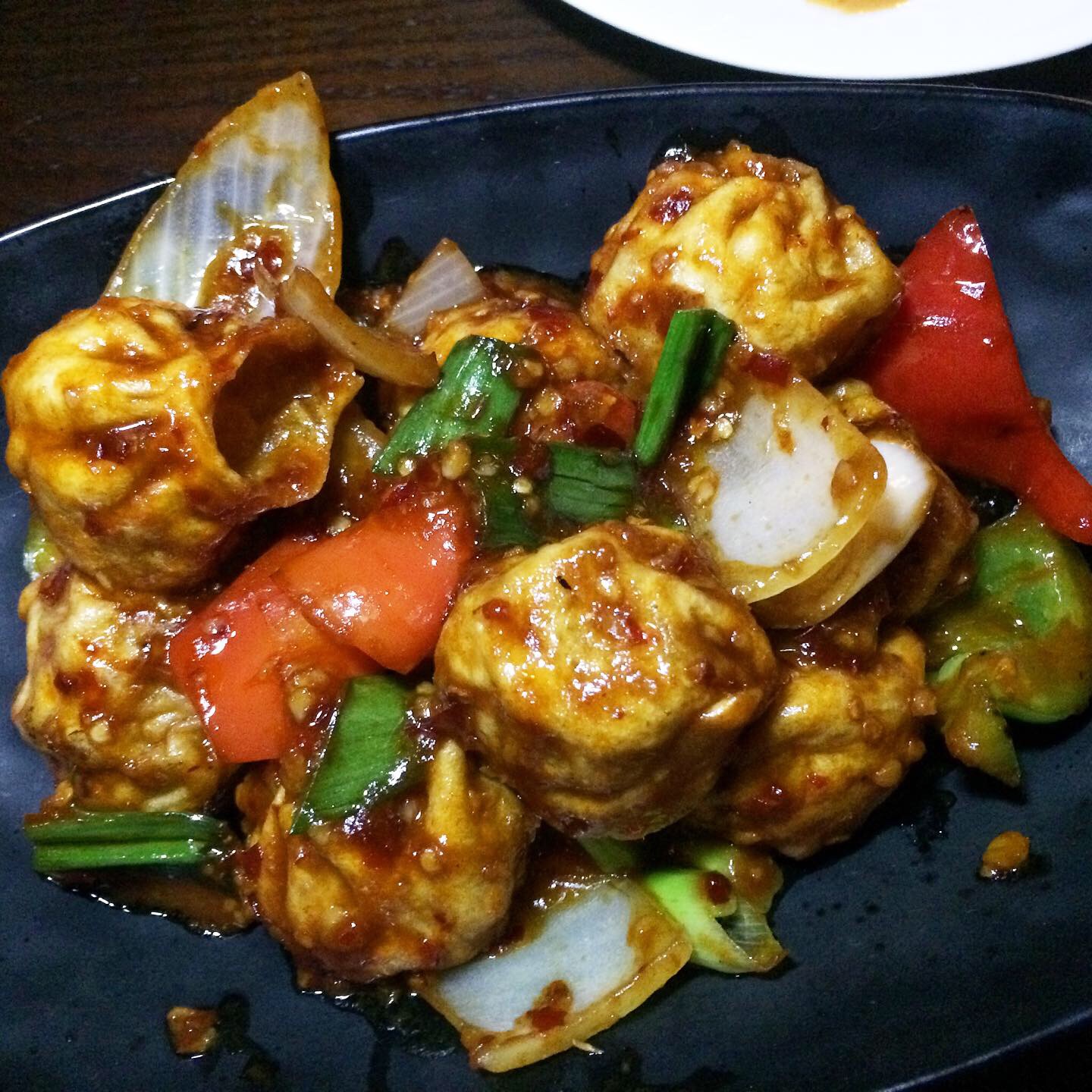 Chili Momos with Pork. If you're going to do Himalayan food, then you're going to do momos in one form or another. These crunchy (because they were fried, not steamed) yumballs were slathered in that medium spicy chili sauce with red and green peppers, onions, and scallions rounding out the dish. Good way to start things off.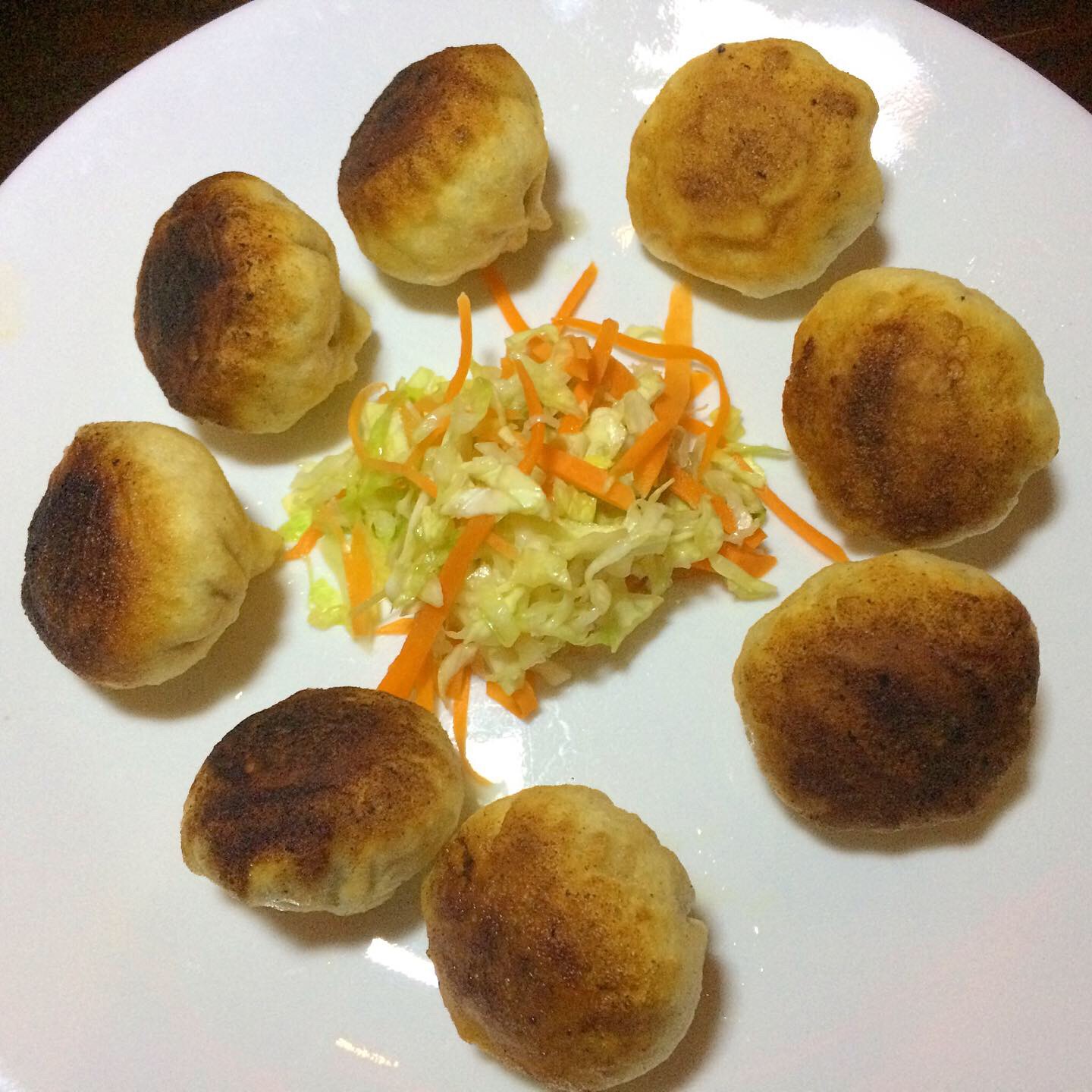 For a change of pace from steamed momos, we ordered Fried Momos with Chicken. Good, but they benefited from this array of sauces: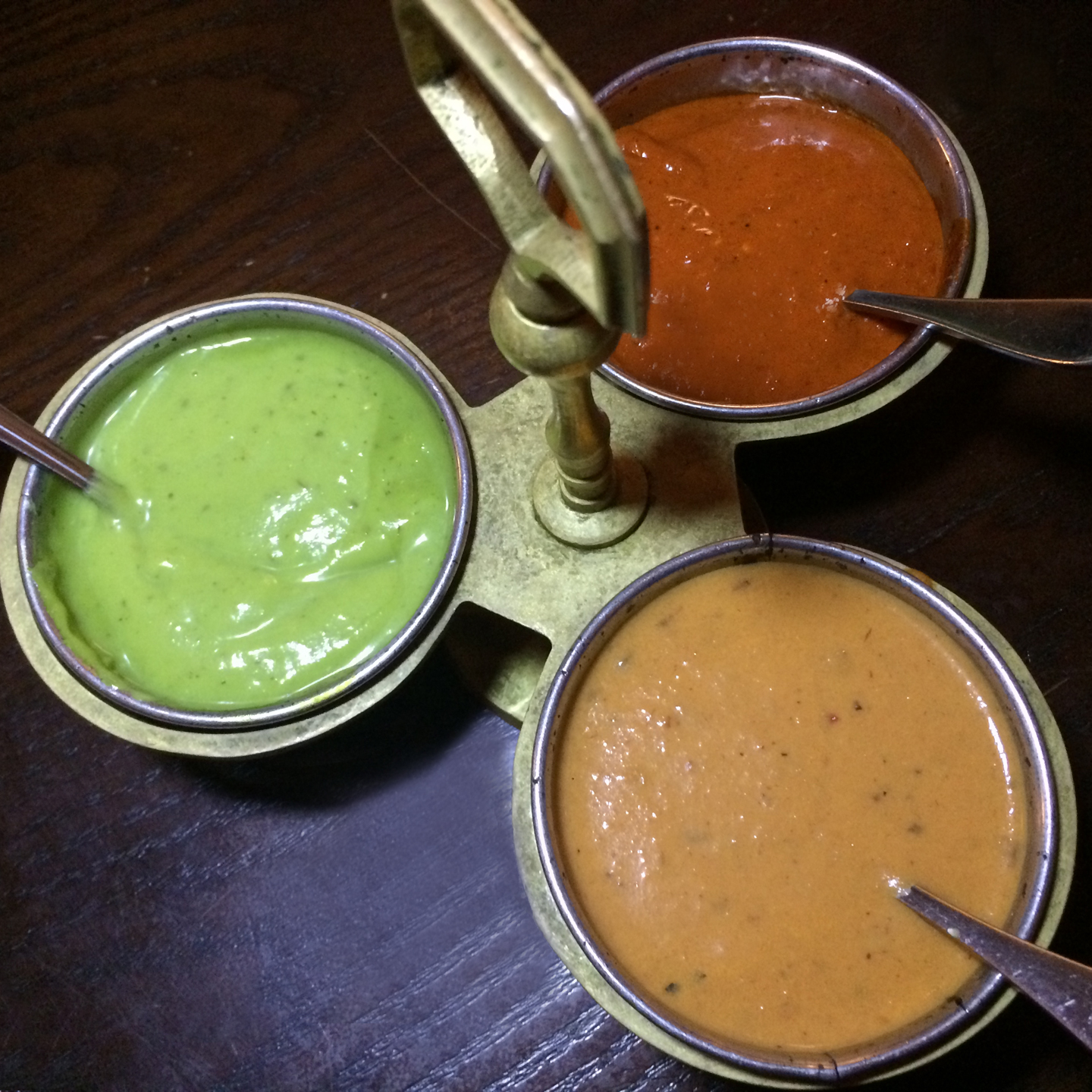 Akin to traffic light protocol, green was the mildest (avocado!), red warned us of spicy chili, and the yellow (well, sort of orange really, but I'm taking license – literary, not driver's) fell somewhere in between.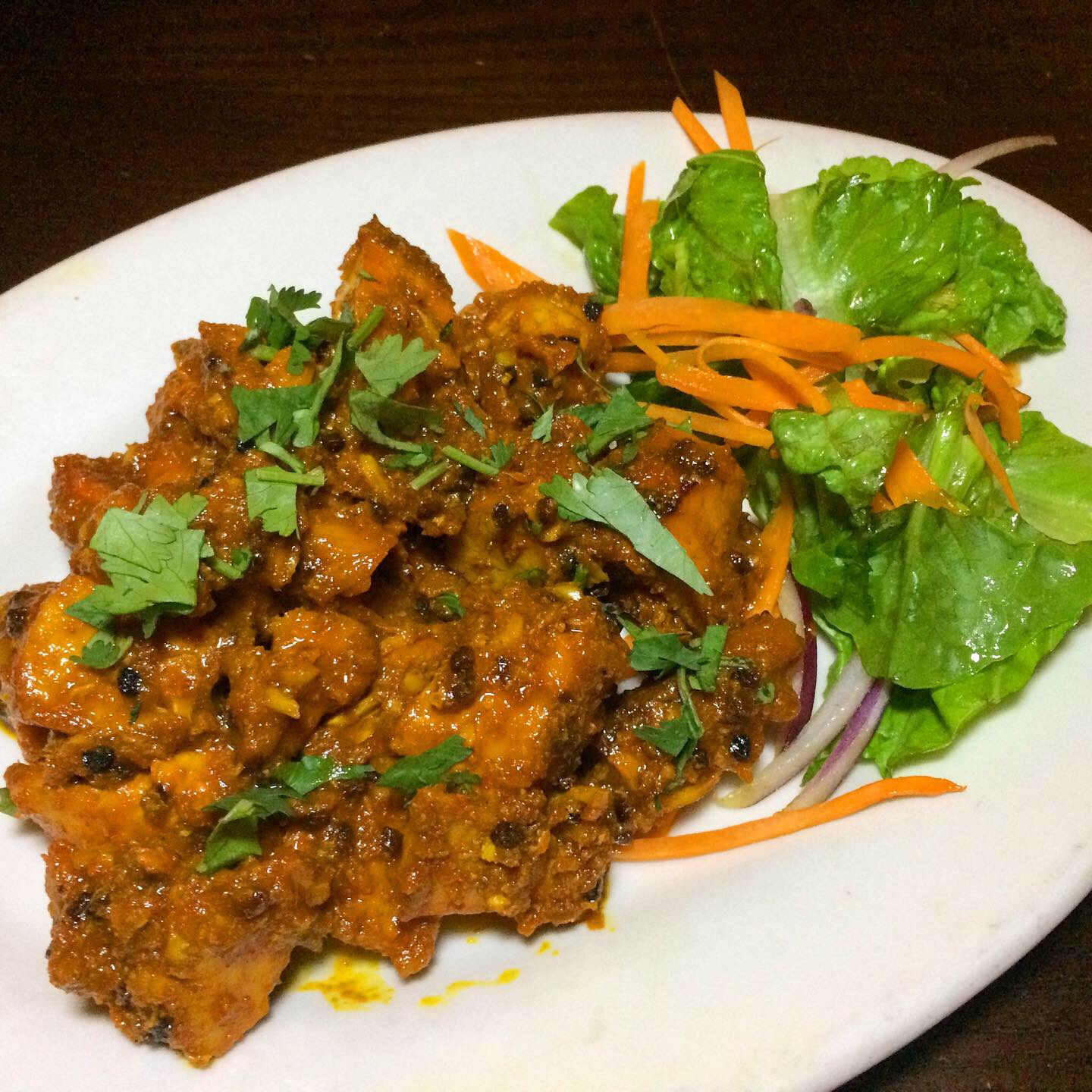 Choila. A cold appetizer of chicken chunks marinated with onion, garlic, ginger and mustard oil. We enjoyed this particularly spicy Nepali dish so much that we ordered two.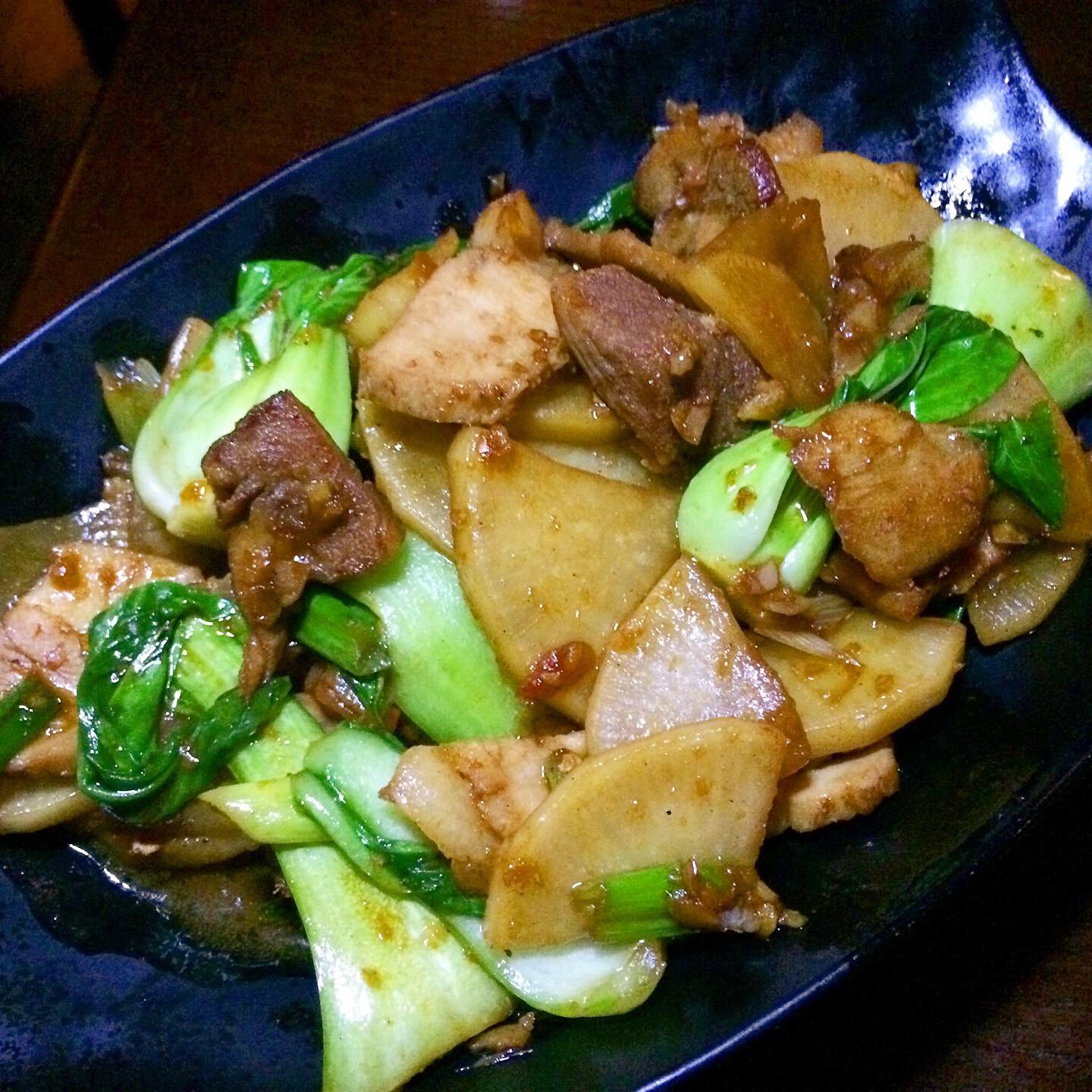 Pork Labsha is a Tibetan radish curry; the word labu refers to daikon. The sweet pork contrasted perfectly with the slightly bitter daikon in this home-style dish – not spicy but quite good.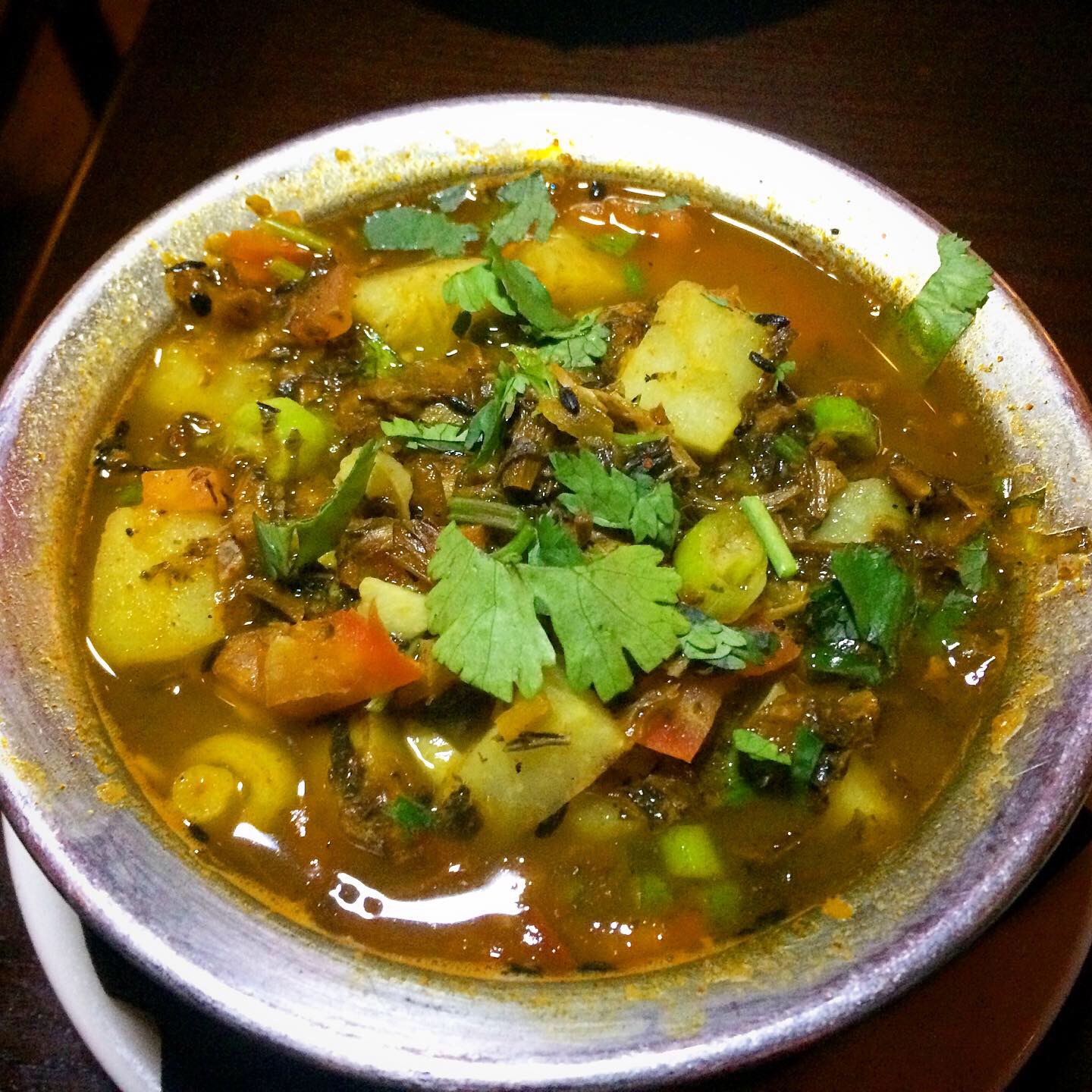 Gundruk Ko Takari. Gundruk is a fermented mustard green curry, a signature dish from Nepal. We opted for the vegetarian version which highlighted dehydrated potatoes and mushrooms. Kinda funky but in a good way, and a proper contrast to everything else we enjoyed that evening.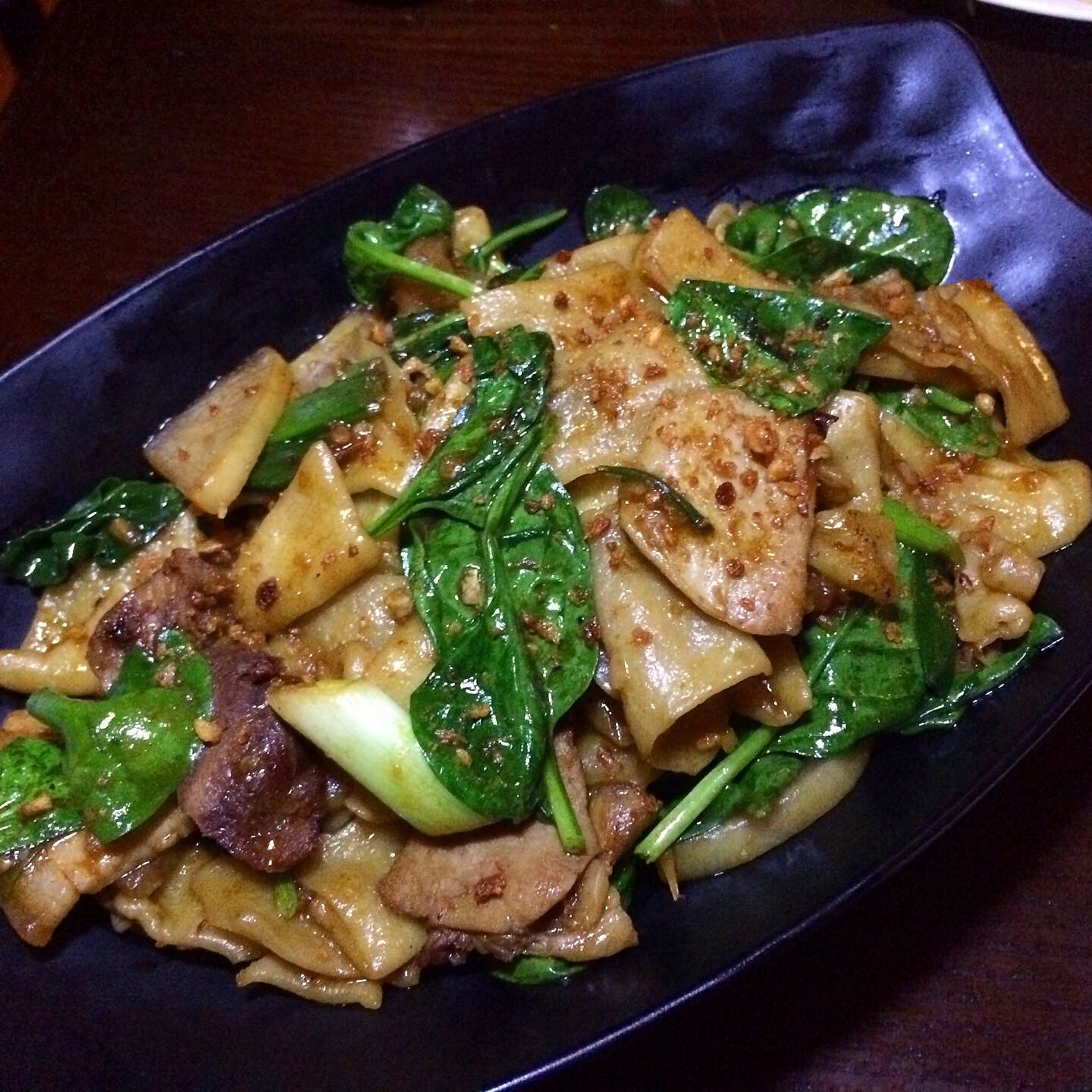 Fried Thenthuk. Pan fried Tibetan flat hand pulled noodles with pork, daikon and bok choy. Thenthuk noodles often show up in soups, but this stir fry was welcome in the context of our dinner.

Ngyashya Zema, a Tibetan chili fish recipe. Slices of tilapia, breaded and stir-fried with garlic, ginger, red onions, broccoli, mushrooms, and bell peppers, falling apart tender in a medium spicy sauce. Again, a tasty dish that was unique among our choices.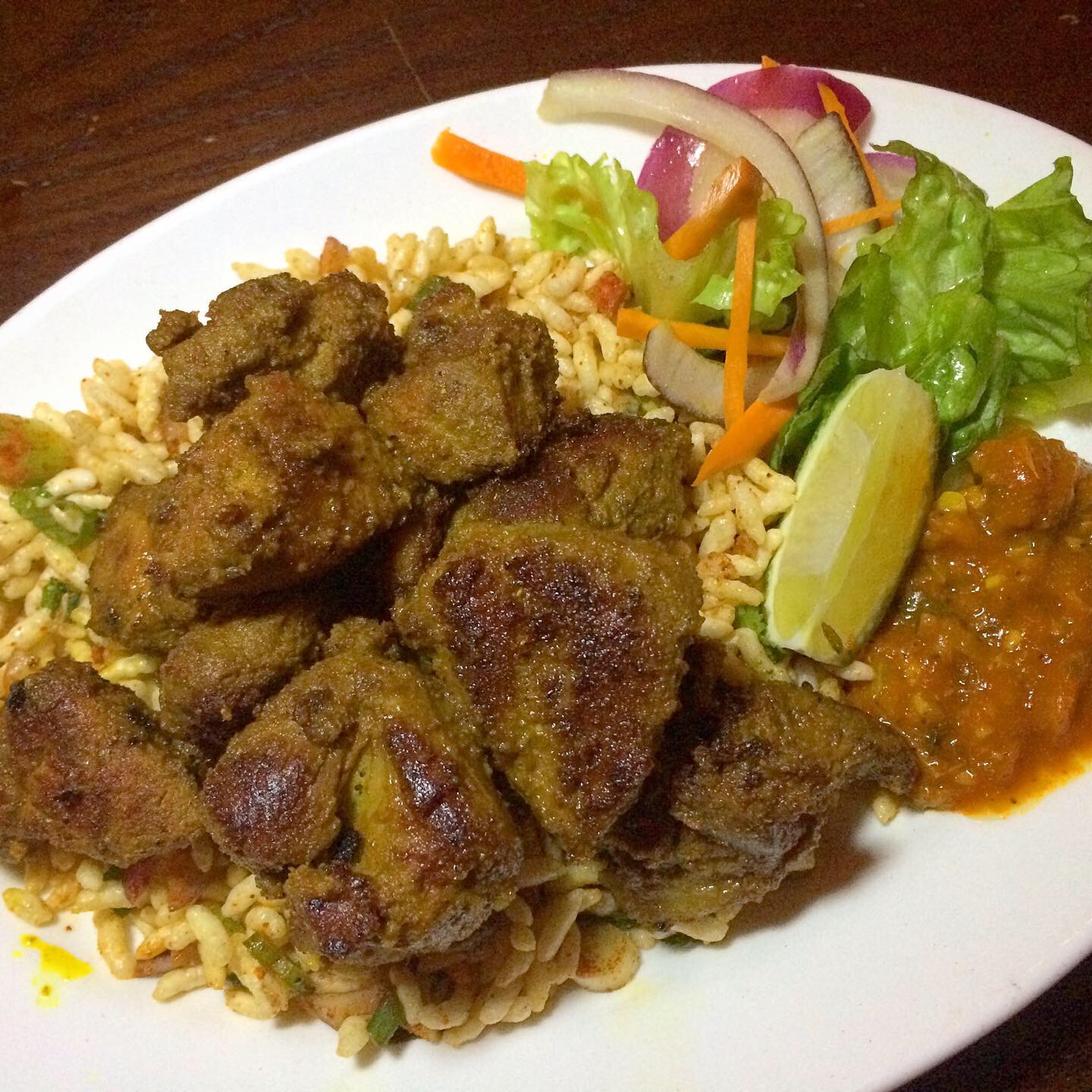 Sekuwa. From the Nepali side of the menu, tender lamb, marinated and charcoal grilled, served over crispy puffed rice. A fine example of the Maillard reaction; no complaints.
Alas, I didn't get a photo of the Nepali Khasiko Sukka Masu, dry goat curry, but it was excellent – good to know in case you head out to Himalayan Yak.
Himalayan Yak is located at 72-20 Roosevelt Avenue in Jackson Heights, Queens.