Instagram Post 10/4/2019
Himalayan Yak Restaurant has been a Jackson Heights fixture since 2004. Specializing in Tibetan and Nepali cuisine with a soupçon of Indian and Bhutanese dishes sprinkled in for good measure, they've recently added a new "Yak, Yak, and Yak" section to the menu so, having dined there years ago, I had to go yak – er, back. Salubrious health claims notwithstanding, yak tasted a lot like beef to me although I'm planning a return trek soon to sample more of their offerings. There were only three of us on this visit so we constrained ourselves to the new corner of the menu.
(Click on any image to view it in high resolution.)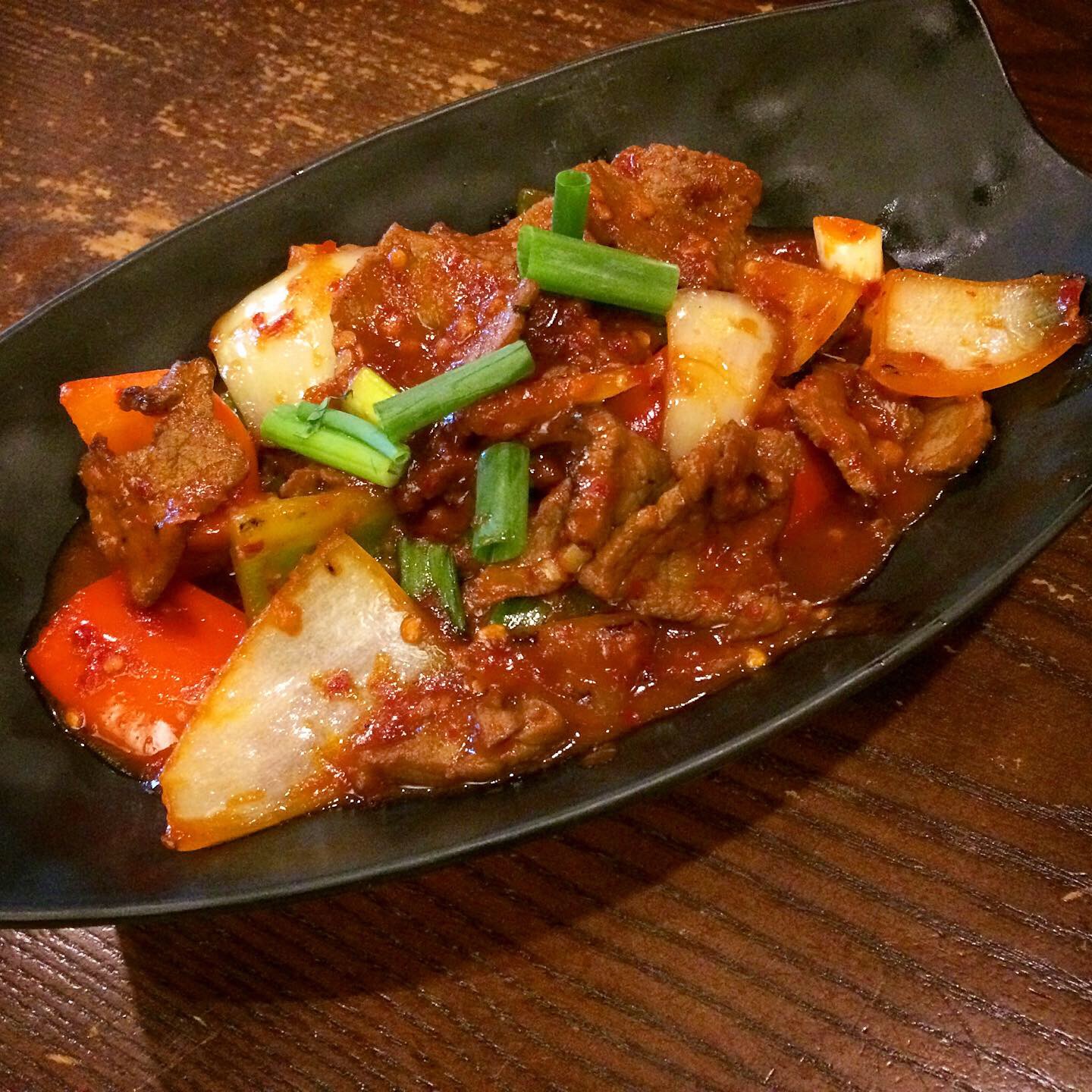 Yak Shapta. A stir-fry of yak meat, with onions and bell peppers in a reasonably spicy chili sauce. Tasty.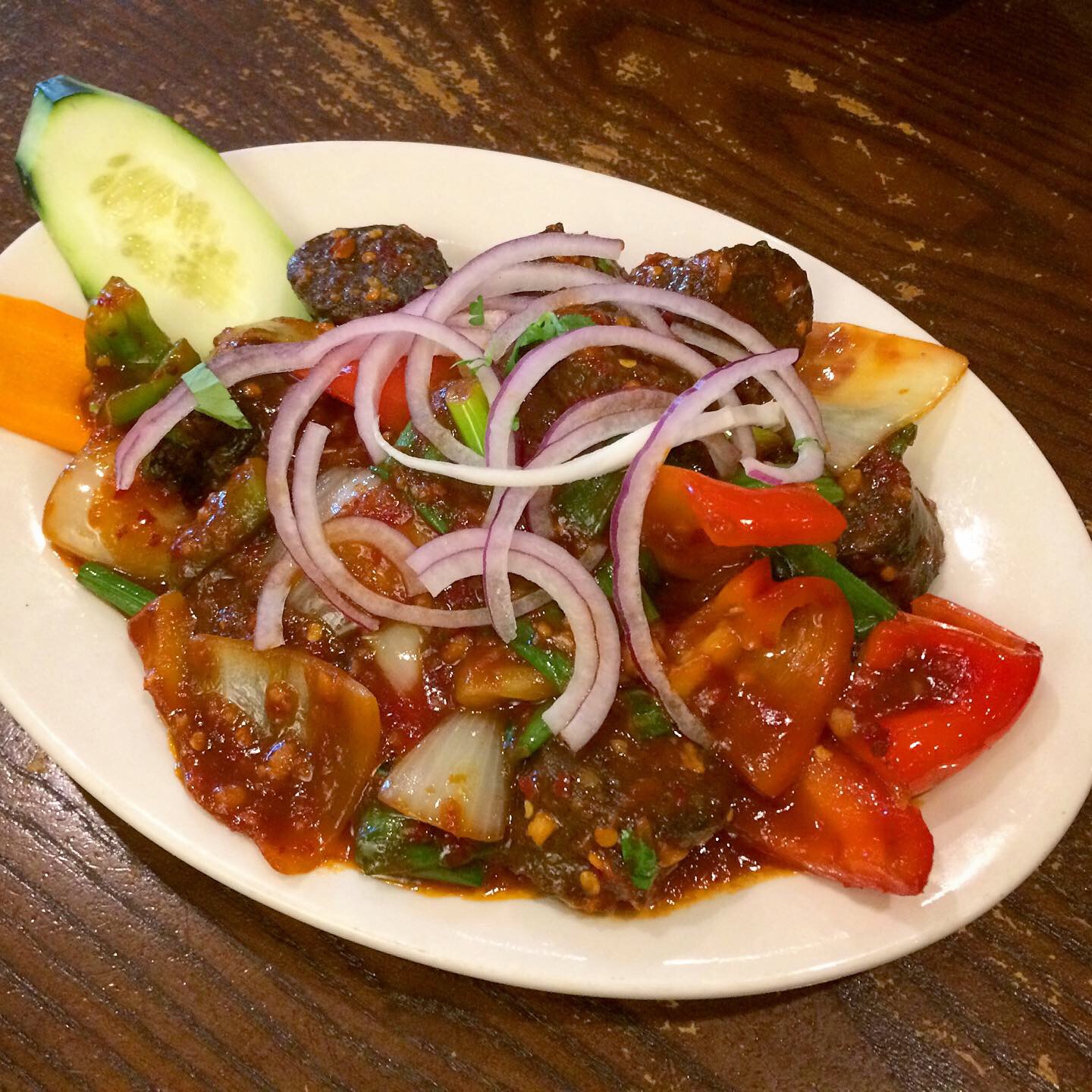 Yak Gyuma Chilli. Gyuma is blood sausage, the Tibetan answer to morcilla and so many others, prepared from ground yak meat, chilies, and a starchy filler, served here with onions and bell peppers in a reasonably spicy chili sauce. (Ahem.) Not as much "personality" as some blood sausages, but in this case, that's a good thing.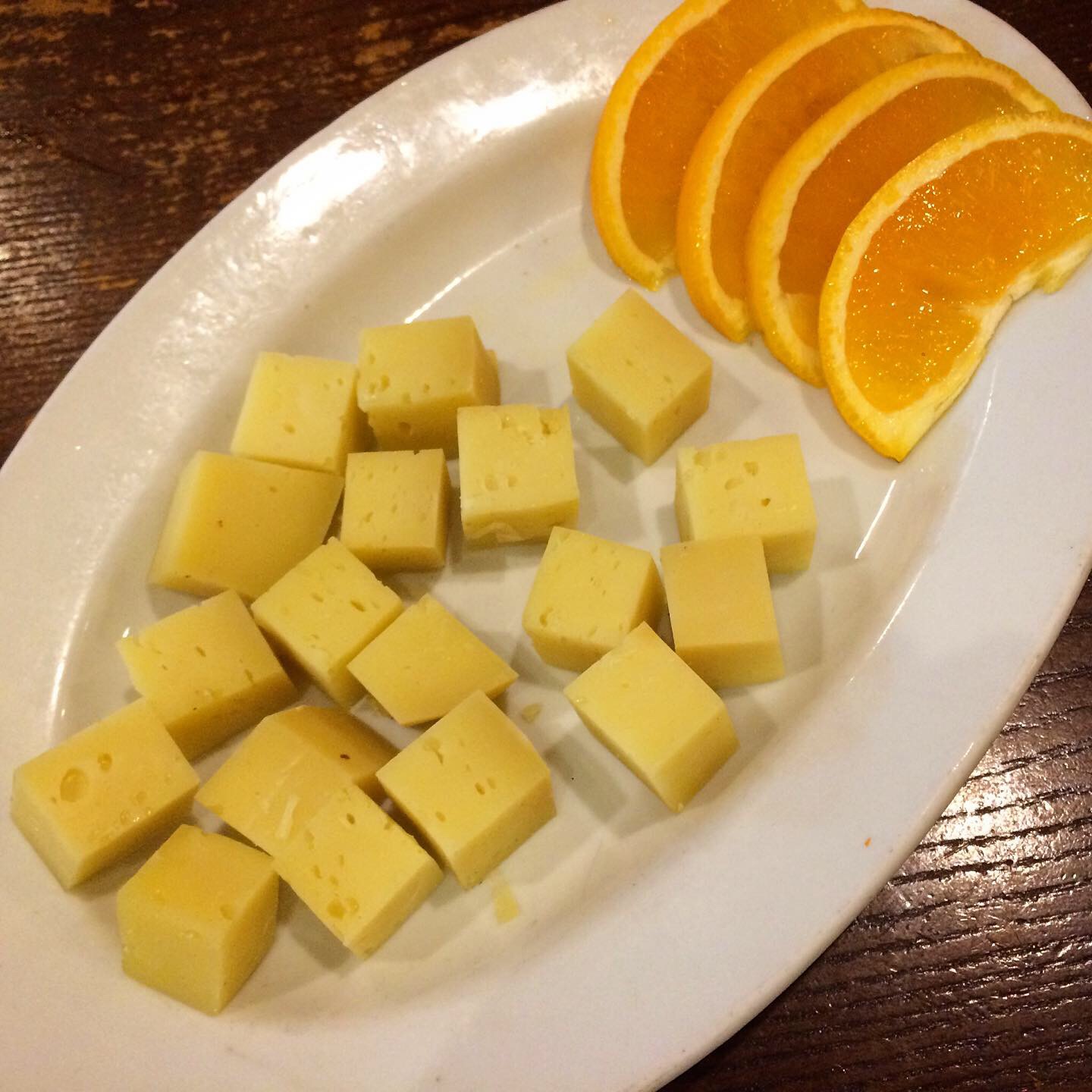 Yak Cheese. An Emmentaler doppelganger. Seems like the next word in sequence should be "expialidocious". Go ahead, try it. I'll wait. Apologies for the earworm. (Anyway, wasn't Emmentaler-Doppelganger the third stop on the Orient Express?)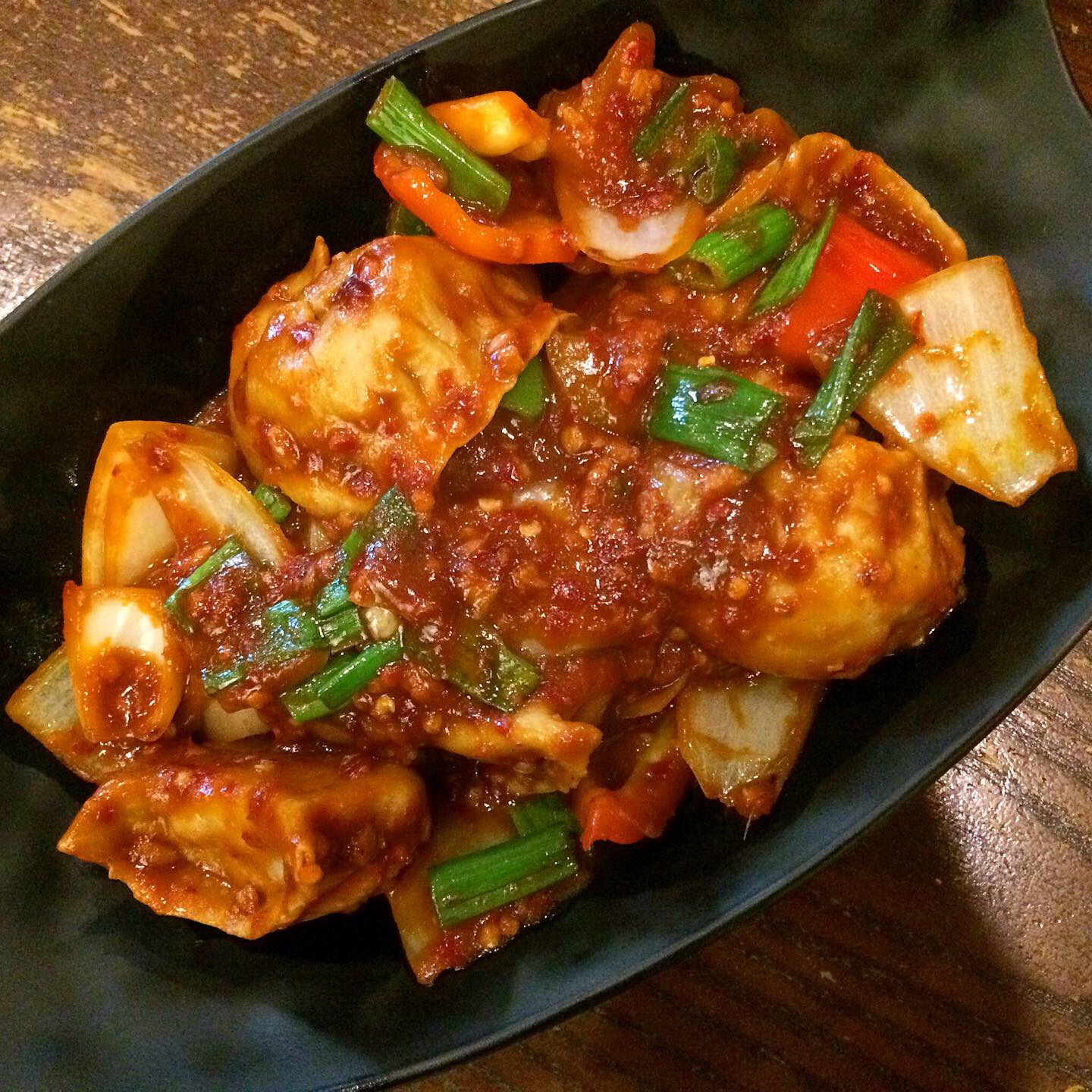 Yak Chilli Momo. Flavorful whole wheat dumplings filled with ground yak, onion, scallion, cilantro, garlic and ginger covered with onions and bell peppers in a reasonably spicy chili sauce. (Um, right.)
Okay, so that's the third time for the "reasonably spicy chili sauce" descriptor. Were they really all the same? Slightly different but only because they picked up the flavor of whatever they were dressing? Or similar but truly bespoke? The eternal optimist in me wants them to be unique but I've been felled by wishful thinking in the past. As I said, I'm going back soon with more jurors (closer to eight or ten) because everything we ate was assuredly delicious. Stay tuned.
Himalayan Yak is located at 72-20 Roosevelt Ave in Yakson Heights, Queens.