Instagram Post 6/17/2019
My quest to eat my way through the new HK Food Court in Elmhurst, Queens at 82-02 45th Ave continues. It's not born of gluttony, I assure you. One of the goals of my food tours is to present guests with unusual and delicious examples of international treats from the neighborhood, and the only way I can do that authoritatively is to experience a wide variety of what's available myself. Hey, it's a tough job, but somebody's gotta do it! 🐷
Khawachen presents the cuisine of Tibet, certainly a welcome change of pace in any food court. If the video tout heralding the stall looks familiar, I believe it hails from the original Lhasa Fast Food in Jackson Heights – you know, Queens' worst kept food secret – because of the ownership link between the two.
(Click on any image to view it in high resolution.)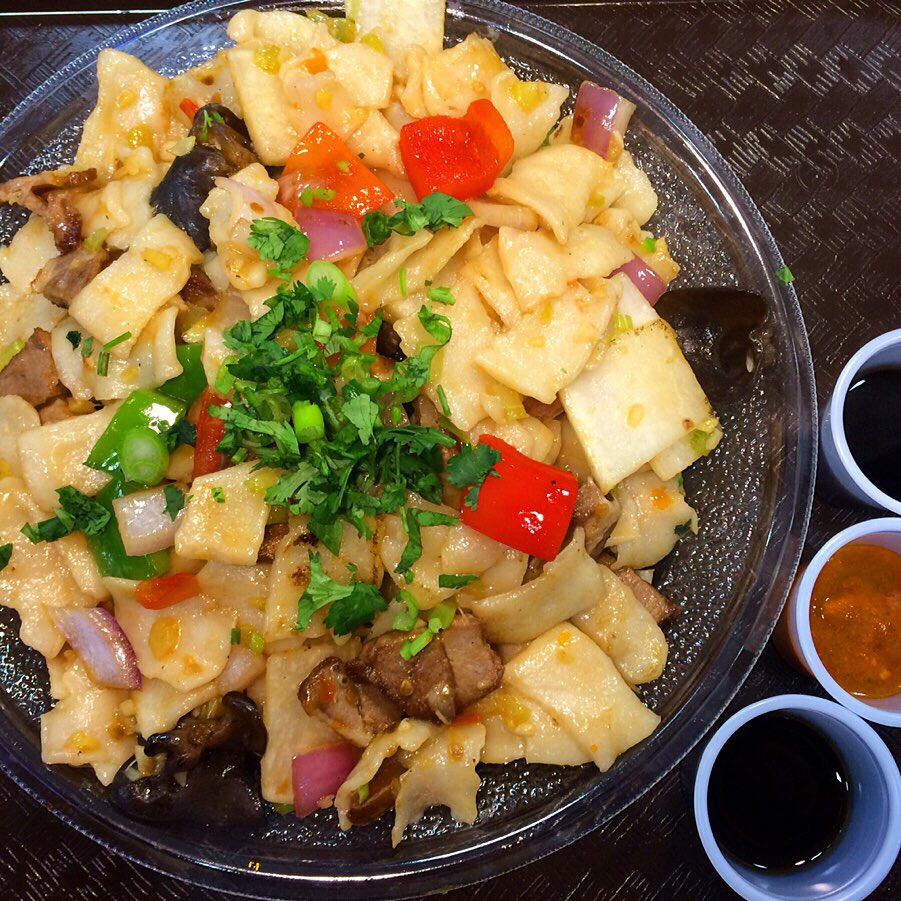 Lamb Thenthuk Fried. Hand-pulled thumb-sized wheat noodles (also available in soup), sautéed with peppers and onions. The accompanying condiments were a good idea. If you like thick, chewy noodles, you'll be happy with these. If you don't…really?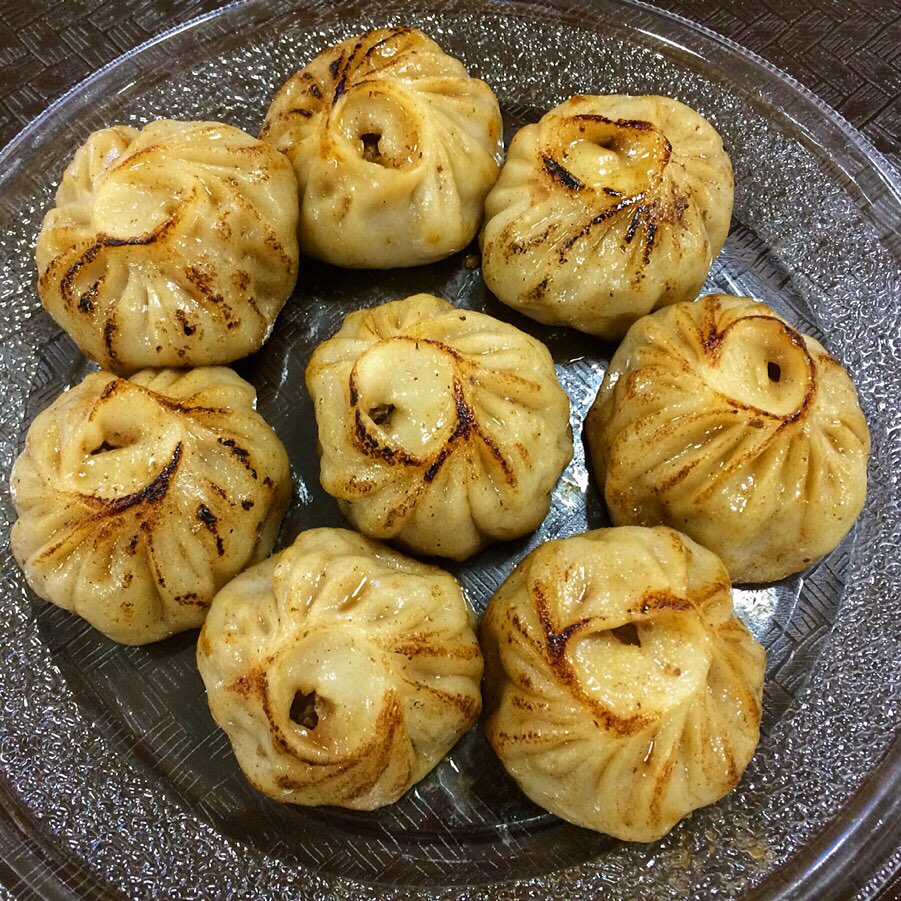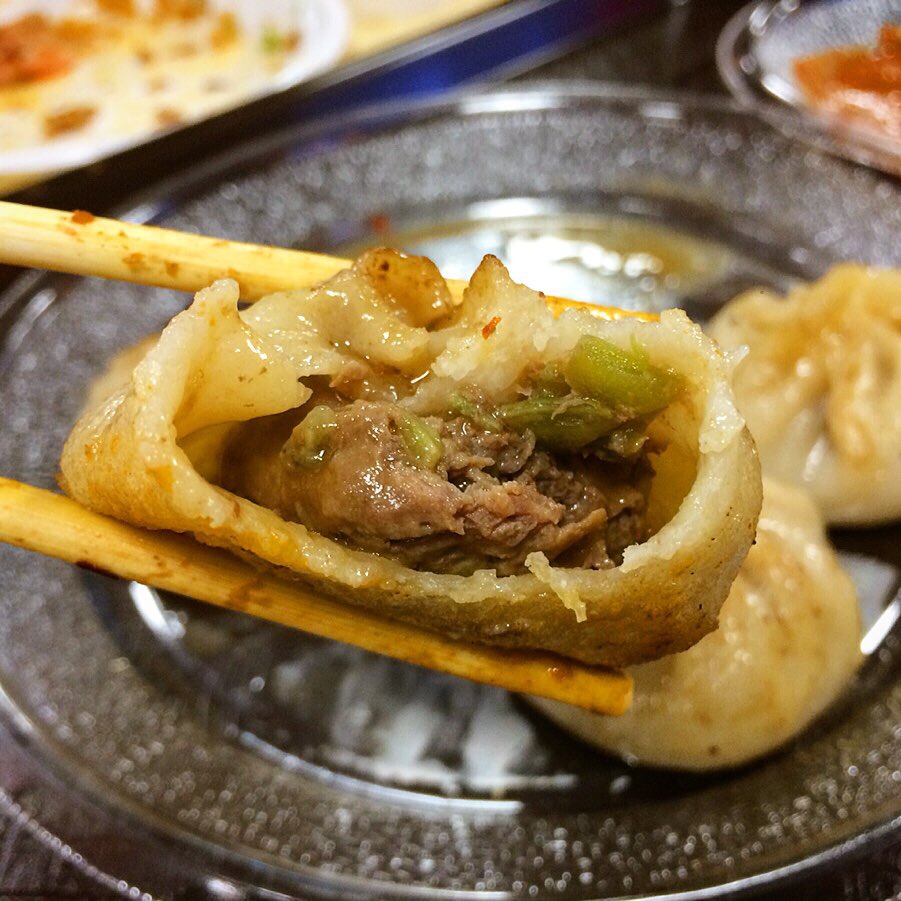 [1] Fried Beef Momos were distinguished and tasty.
[2] The obligatory peek-a-boo shot.
More to come from HK Food Court soon.