Instagram Post 6/18/2019
So since I was in Elmhurst, I went to Chao Thai, the tiny Thai restaurant at 85-03 Whitney Ave. Just for kicks, I ordered the two grilled pork sausages offered on their appetizers menu: Northern Thai Sausage (A21) and E-San Thai Sausage (A22) with an eye toward delineating a simple distinction between the two for anyone curious. Both come with lettuce, sliced onion, shredded ginger, and the slender Thai peppers often called bird's eye chilies.
(Click on any image to view it in high resolution.)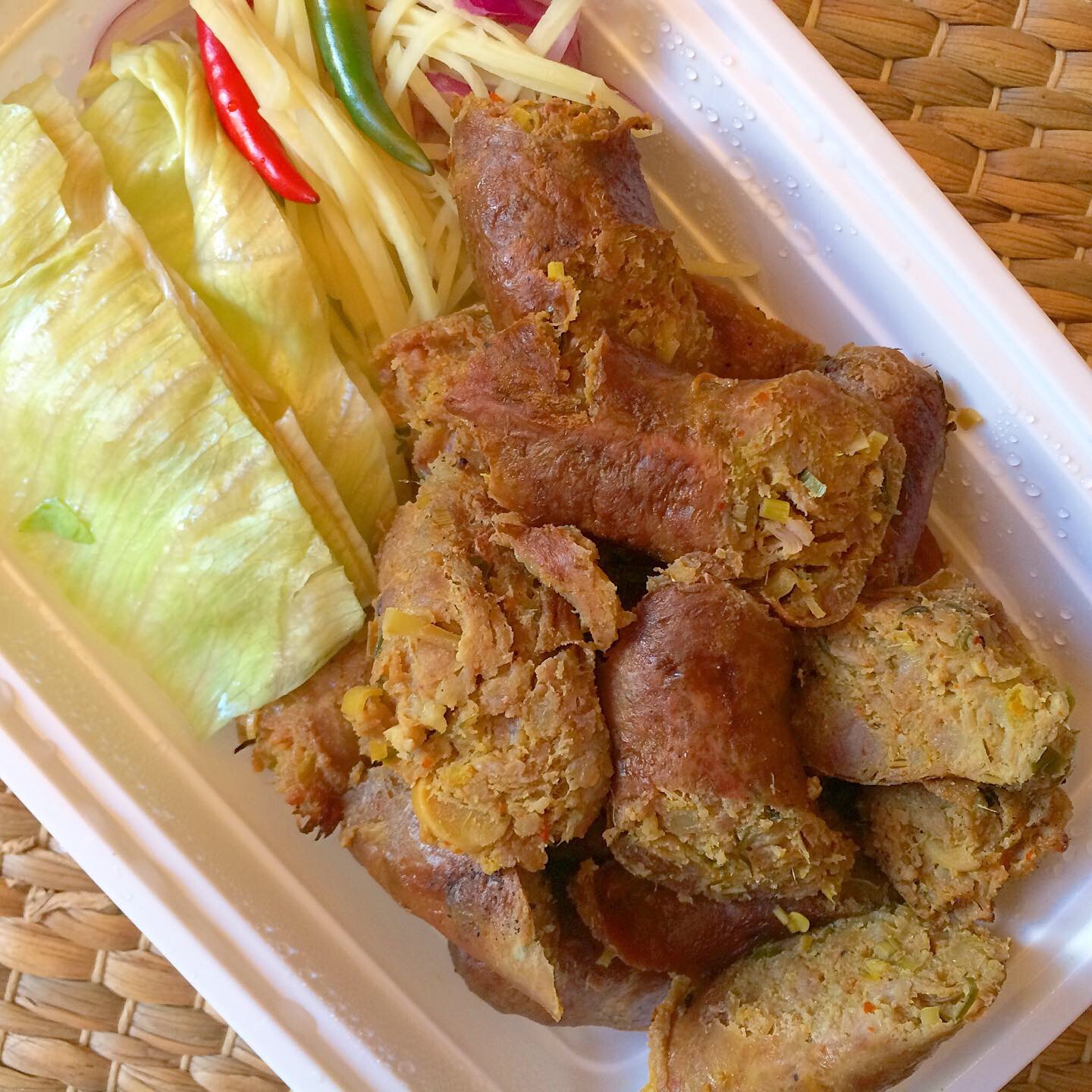 They're very different, of course: Northern Thai Sausage (ไส้อั่ว), transliterated as "sai oua" and similar variants, highlights spicy notes of red curry paste.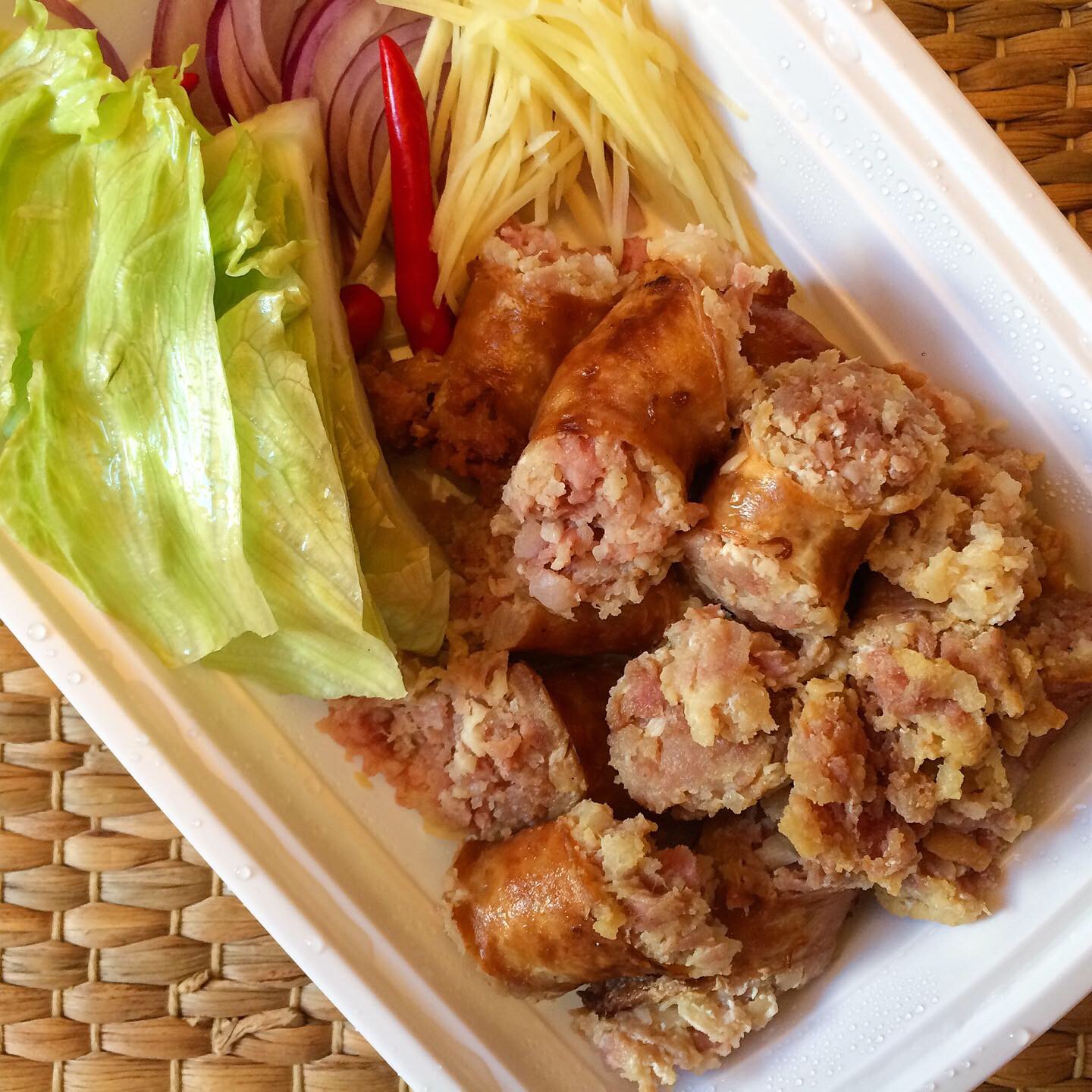 E-San Thai Sausage, (E-San refers to Northeastern Thailand and also sports many spellings like "Isan") is called "sai krok Isan" (ไส้กรอกอีสาน) and can be distinguished by its fermented flavor profile.
My understanding is that "sai" which appears in both names, among its many definitions means intestine in this case – or casing if you prefer 😉.
Which is better? Depends on what you're in the mood for (you knew I was going to say that) but if I were introducing someone to Thai sausage for the first time, I'd probably opt for the sai oua only because for a newbie, spice is usually easier to get past than funk!