Instagram Post 5/8/2019
(Click on any image to view it in high resolution.)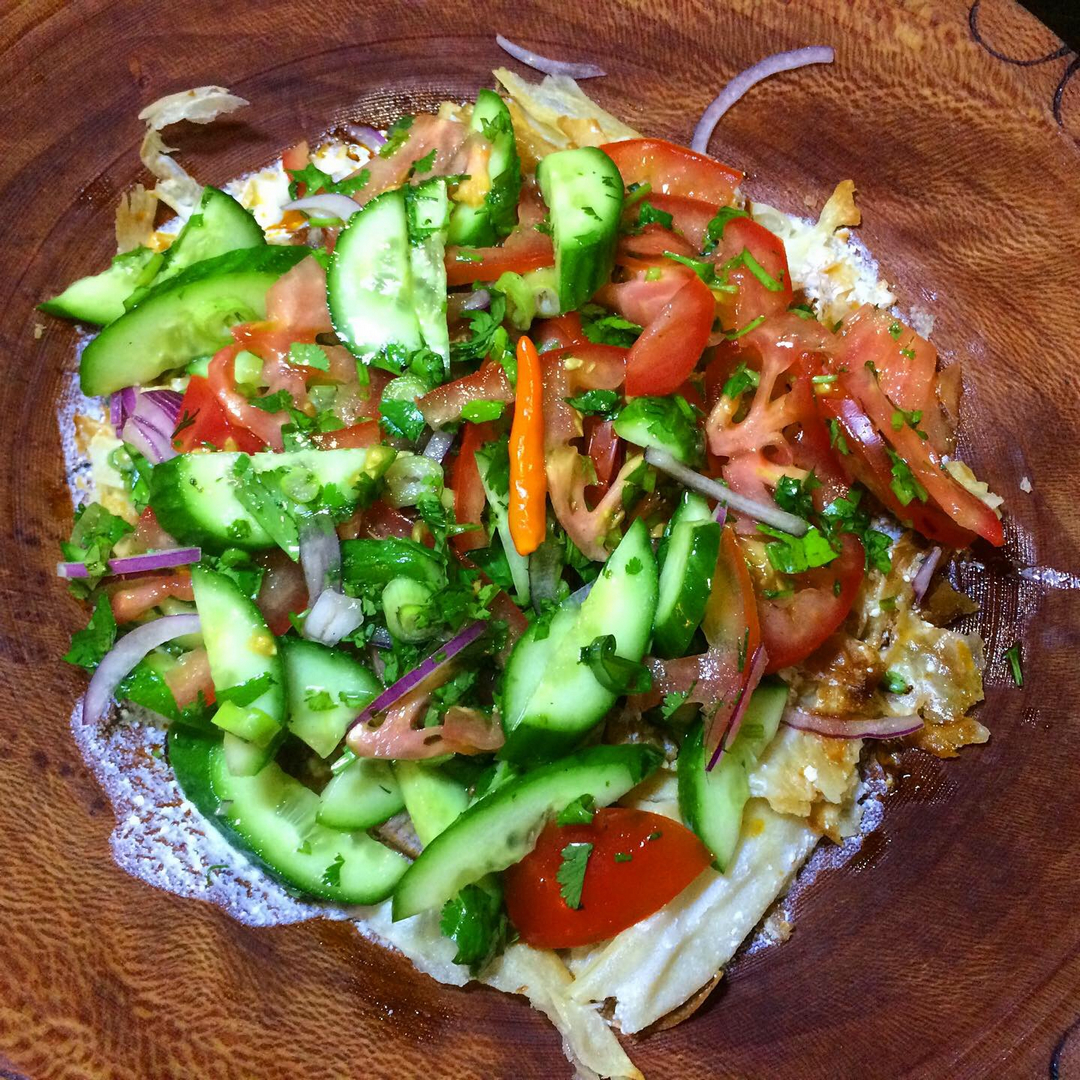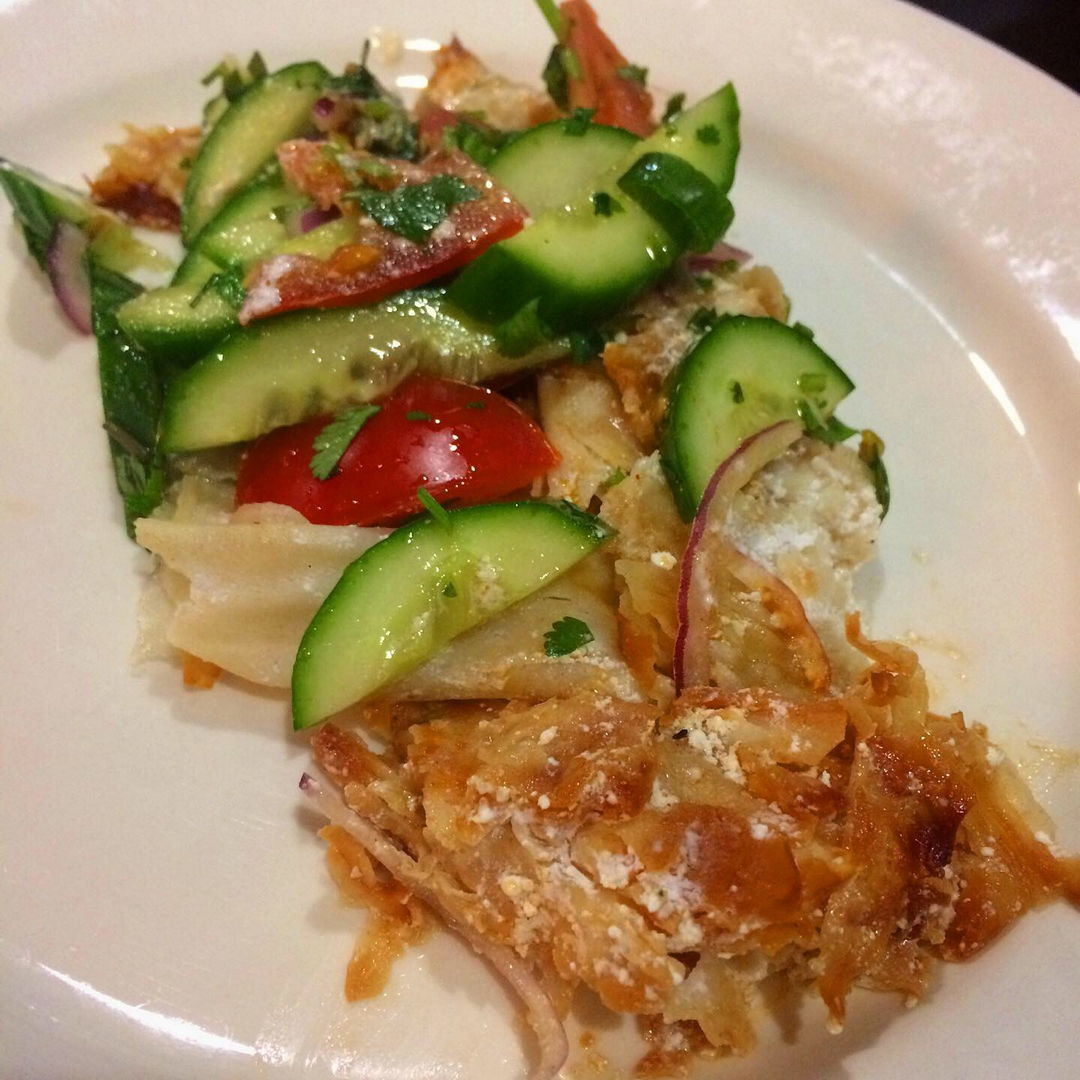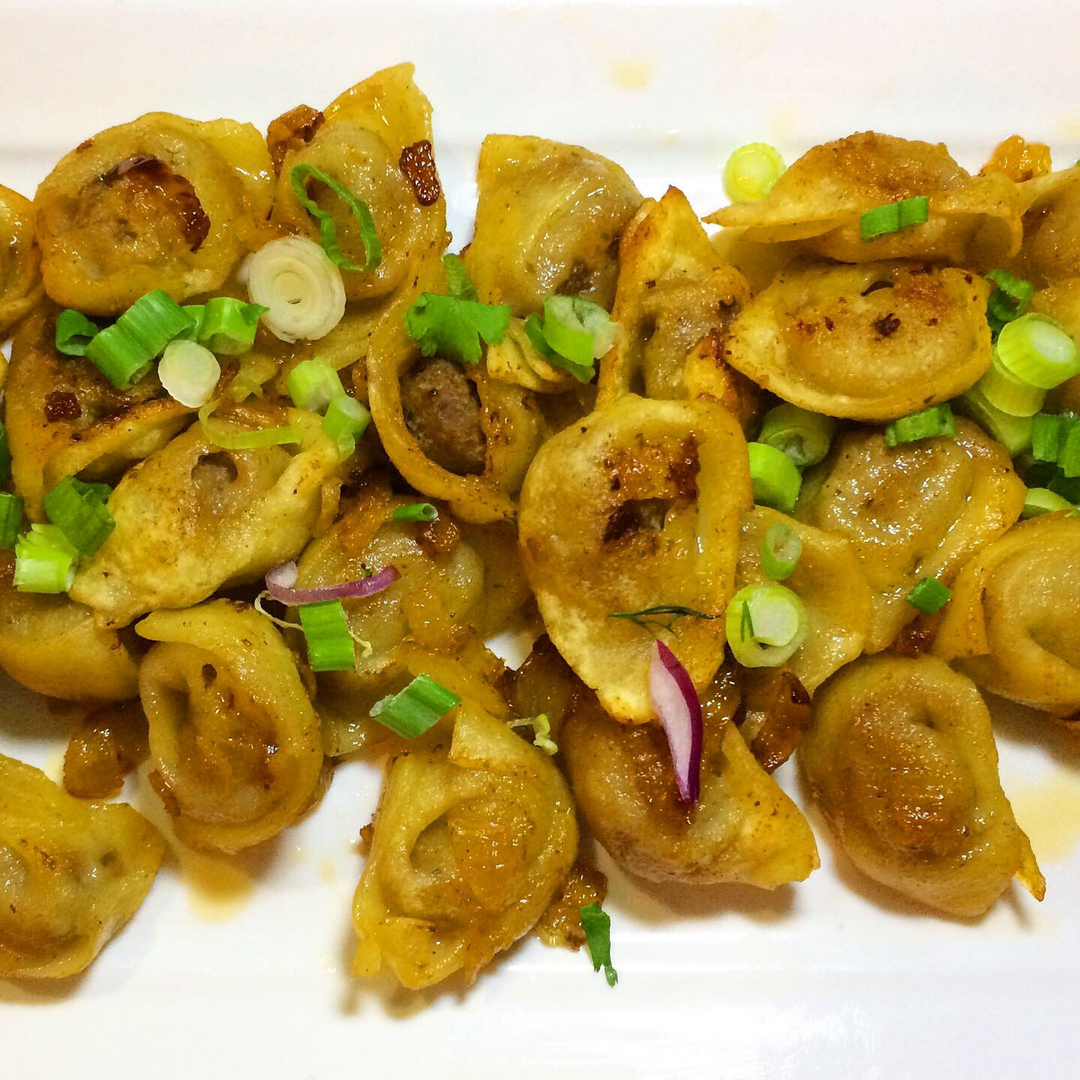 The food of Uzbekistan is relatively easy to track down in Brooklyn; that of Tajikistan, its neighbor to the east, less so. The cuisines are similar, but Tajikistan claims kurutob (you may see qurutob or qurutov) as its own. We enjoyed a vegetarian version of it (also available with meat) at Rayhon, the Tajik-Uzbek restaurant at 1915 Avenue U in Brooklyn's Homecrest.
[1] Essentially a bread salad (Tajikistan's answer to Italy's panzanella, perhaps), kurutob ascends beyond the level of granting second life to shards from a stale loaf in that it features fatir, the delicate, flaky, layered bread that provides the base for the herby (rayhon means basil) salad of tomatoes, cucumbers and red onion. Topping off the qurutob is its essential piquant sauce made from qurut (hence the name), a salty yogurt cheese, that gets soaked up by the fatir.
[2] The yogurty fatir gets its well-deserved moment in the spotlight, downstage.
[3] Crispy chuchvara (Russia's answer to chuchvara are pelmeni, BTW), fried beef and lamb dumplings with an allium troika: caramelized onions provide sweetness, raw scallions for a little bite, and a few slivers of red onion just because. Not as redundant as you might think. But the dish as a whole was a little monotonous and could have been rescued by a bit of sauce on the side.