Instagram Post 11/5/2018
(Click on any image to view it in high resolution.)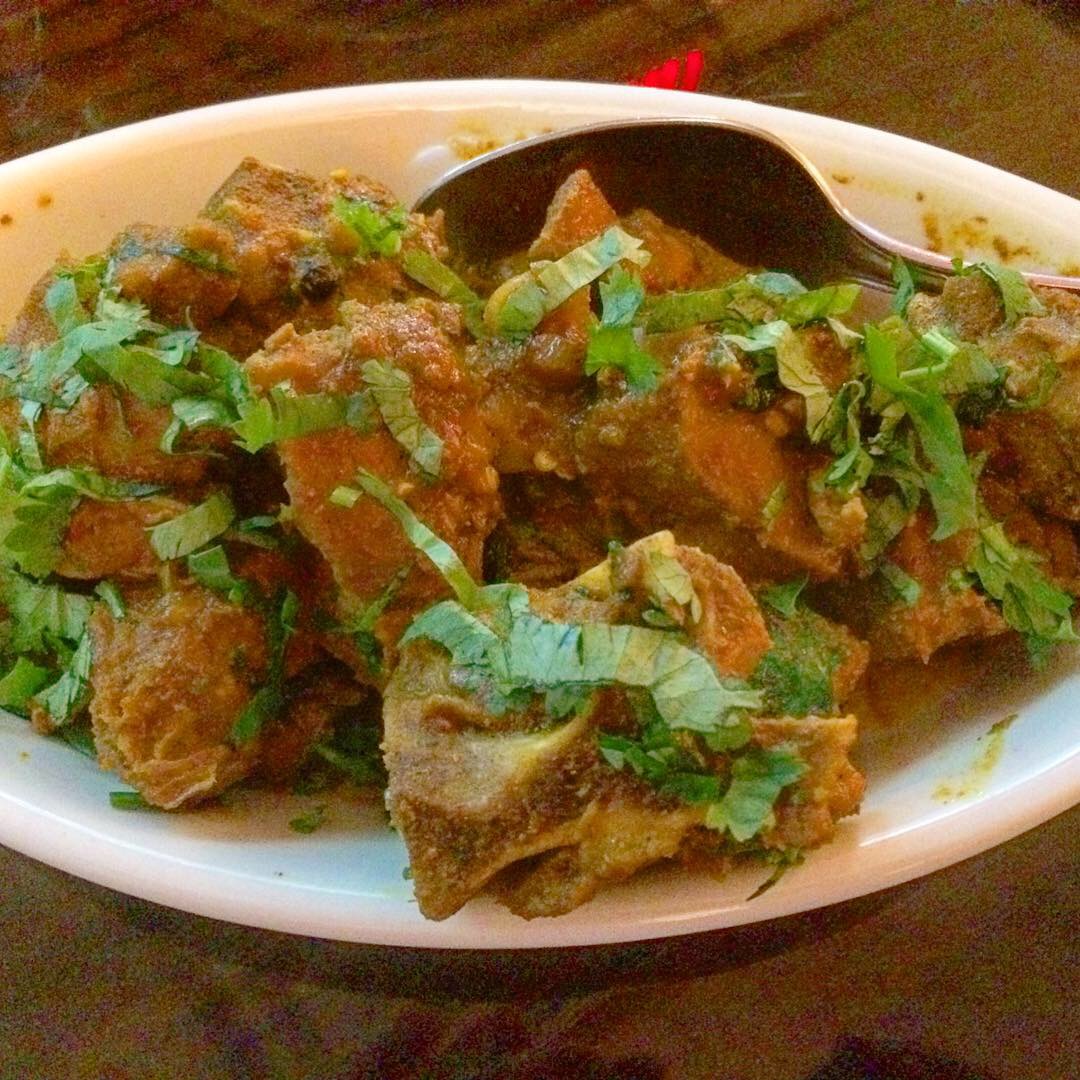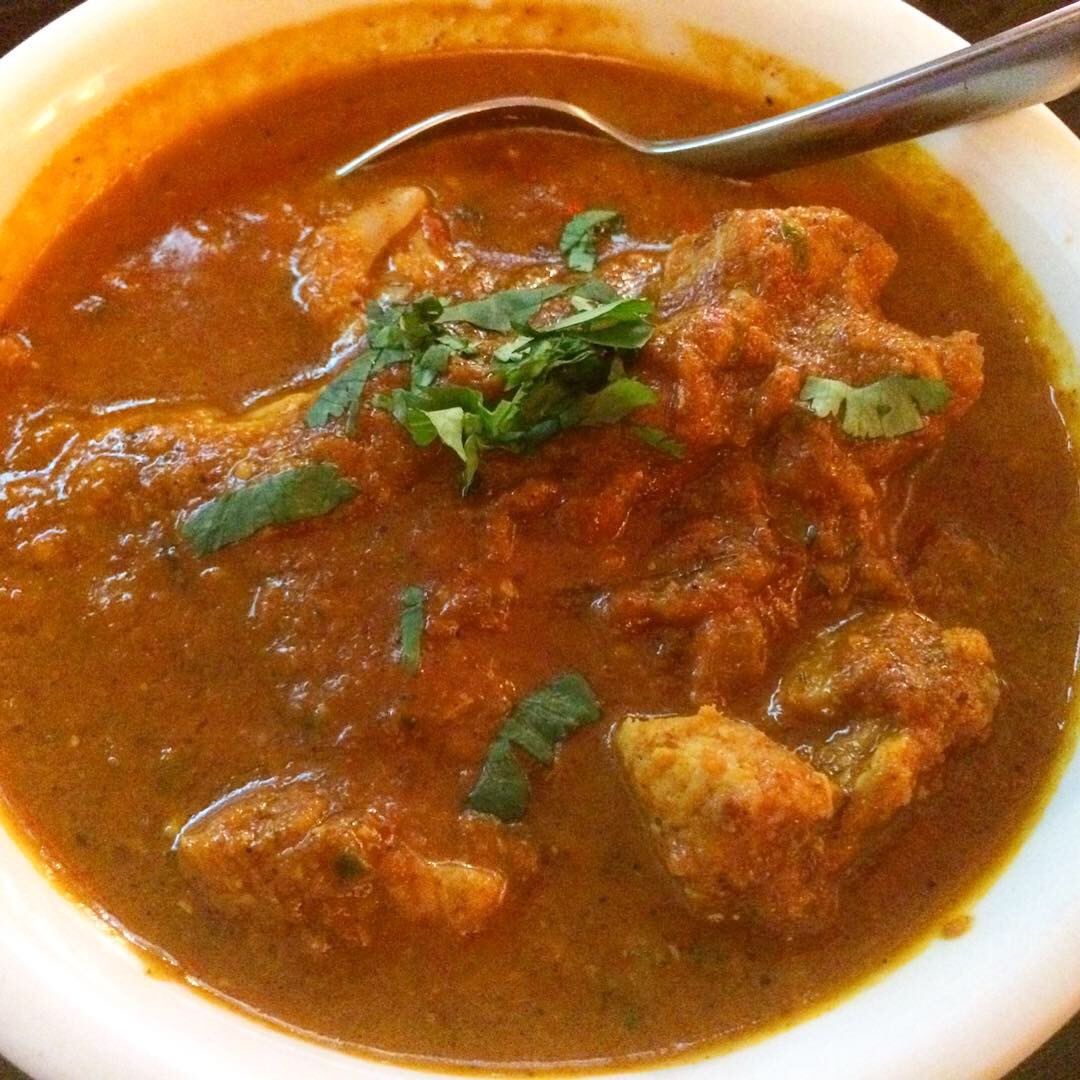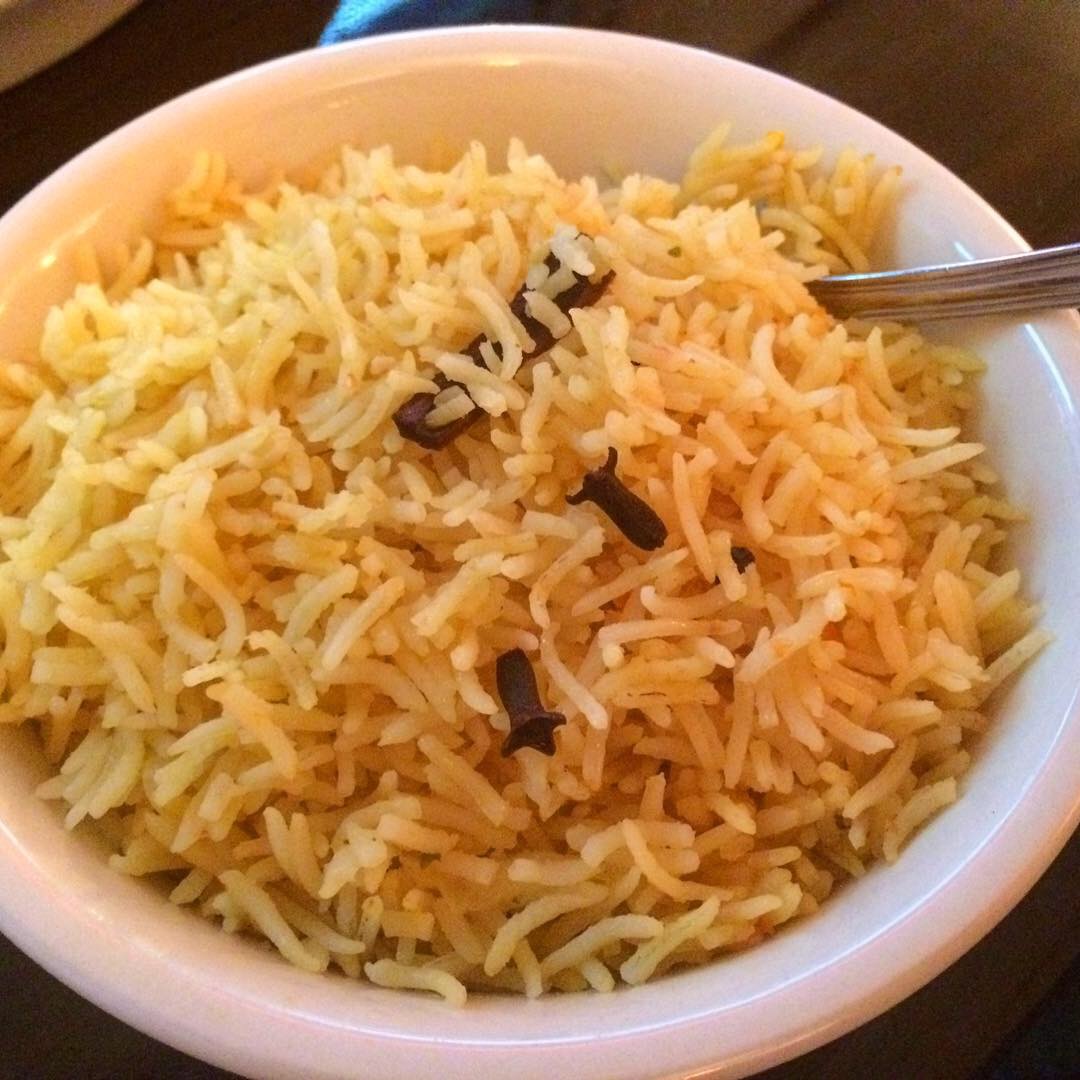 On a quest for Goan food, we made the trip to Jersey City (because mass transit doesn't go to India) where we enjoyed a bite at Bombay To Goa, 785 Newark Ave.
A pair of entrees from the "Carnivore's Delights" section of the menu:
[1] Mutton Sukkha. The word mutton generally implies goat in India and when you see sukka (or a similar spelling) on the menu, it refers to a dish that's not swimming in gravy (the word सूखा means dry in Hindi): tender baby goat, in a thick, spicy, meaty reduction.
[2] Xaccuti de Galinha. Xacutti (or a similar spelling) is your cue that this is a coconut based curry. Galinha (chicken) harks back to the time that Goa was a Portuguese province. The coconut is roasted and enhanced with poppy seeds and dried red chilies. Piquant and flavorful, it was perfect with our order of [3] Goan Pulao.