Instagram Post 5/10/2019
Since I enjoy the cuisine, I make it a point to visit as many Nigerian restaurants as I can locate, and it's not all that difficult here in NYC. Many have similar menus with similar preparations of the "greatest hits" but I was surprised and delighted by the unique spin on our choices at Honey Bee's Kitchen, 9322 Avenue L in Canarsie, Brooklyn. My dining buddy and I grabbed only a handful of items but that just guarantees a return trip! Three from the appetizers section where most of the dishes were tagged "in spicy pepper sauce"; each was unique and delicious.
(Click on any image to view it in high resolution.)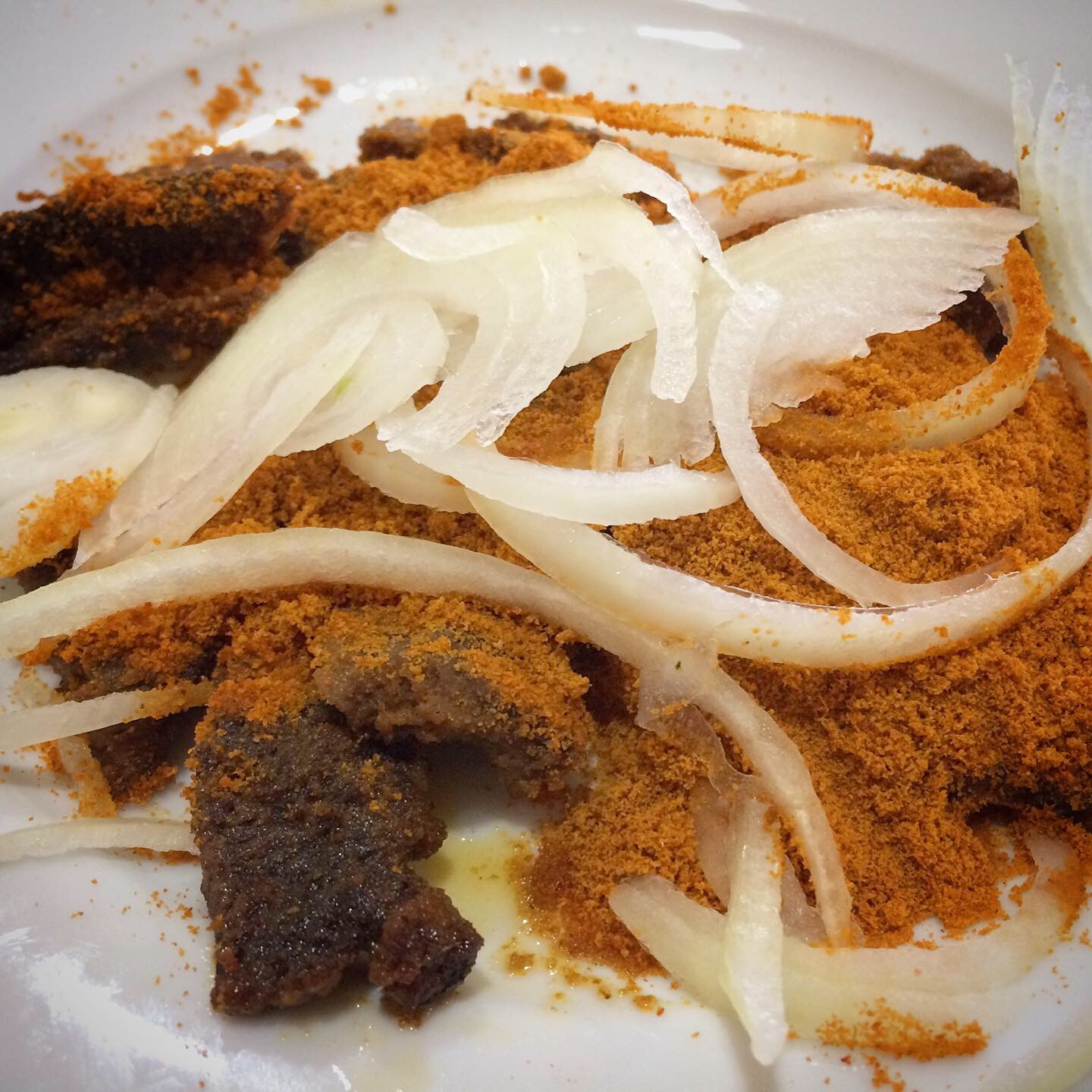 Suya. Grilled beef often served on a stick but always served with spicy peanut powder and raw onion, a favorite Nigerian street food.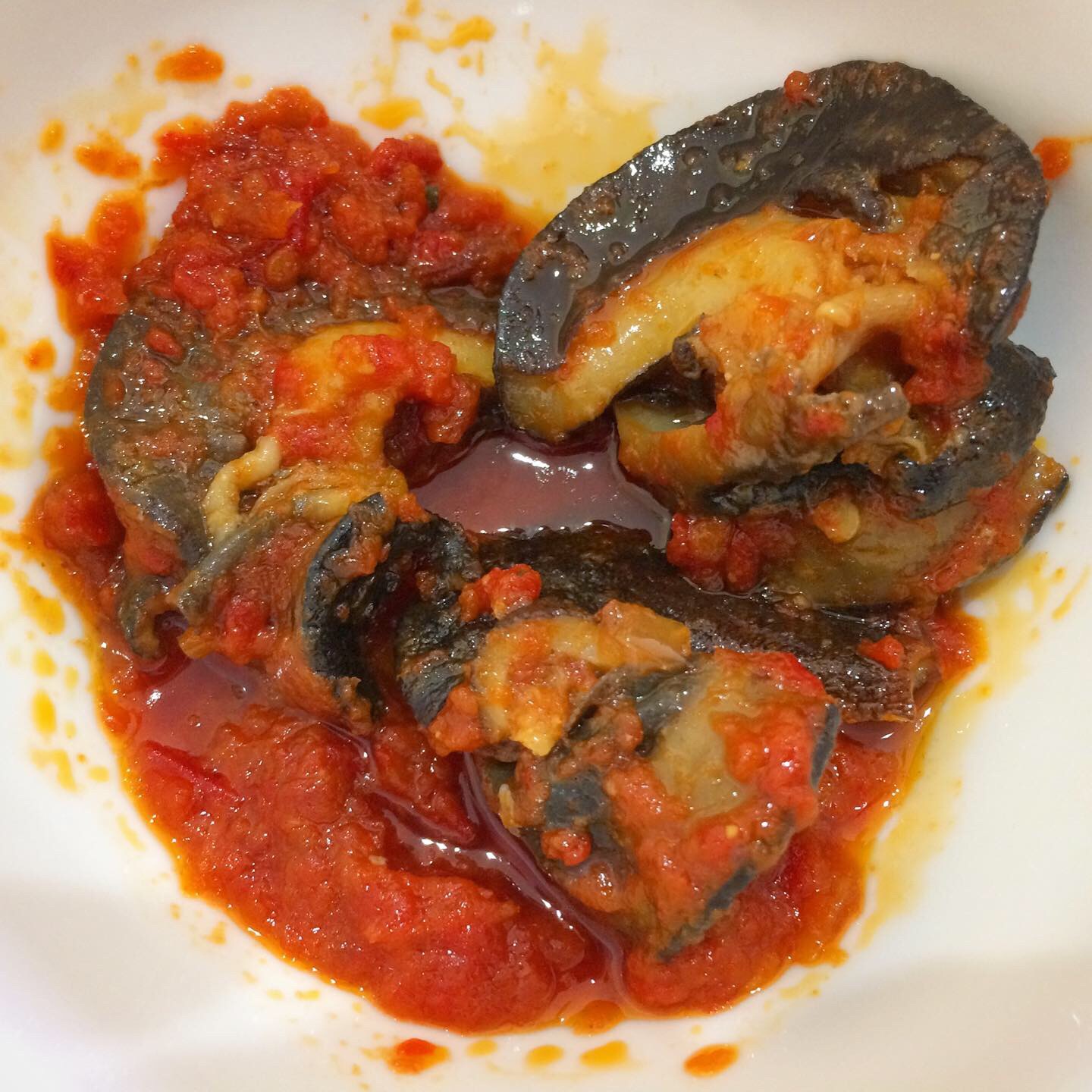 Peppered Snail. I've had these elsewhere but the snails were tough. Not the case here: they were sautéed to perfection and the sauce was so good that we reserved what was left to adorn some rice.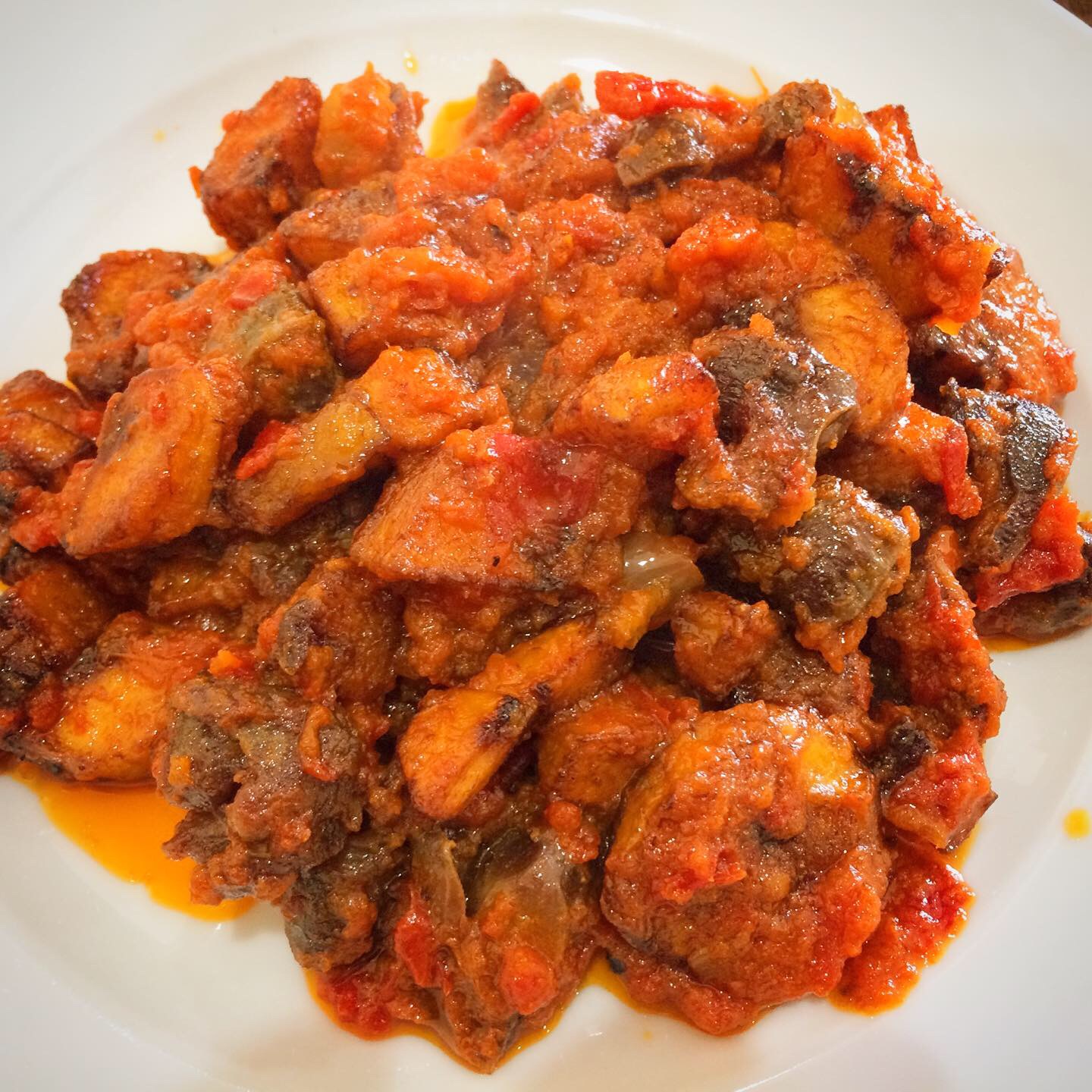 Gizdodo. Chicken gizzards (the "giz") and fried plantains (called "dodo" in Nigeria) cooked together and infused with herbs in a tomato based sauce. Hard to stop eating this.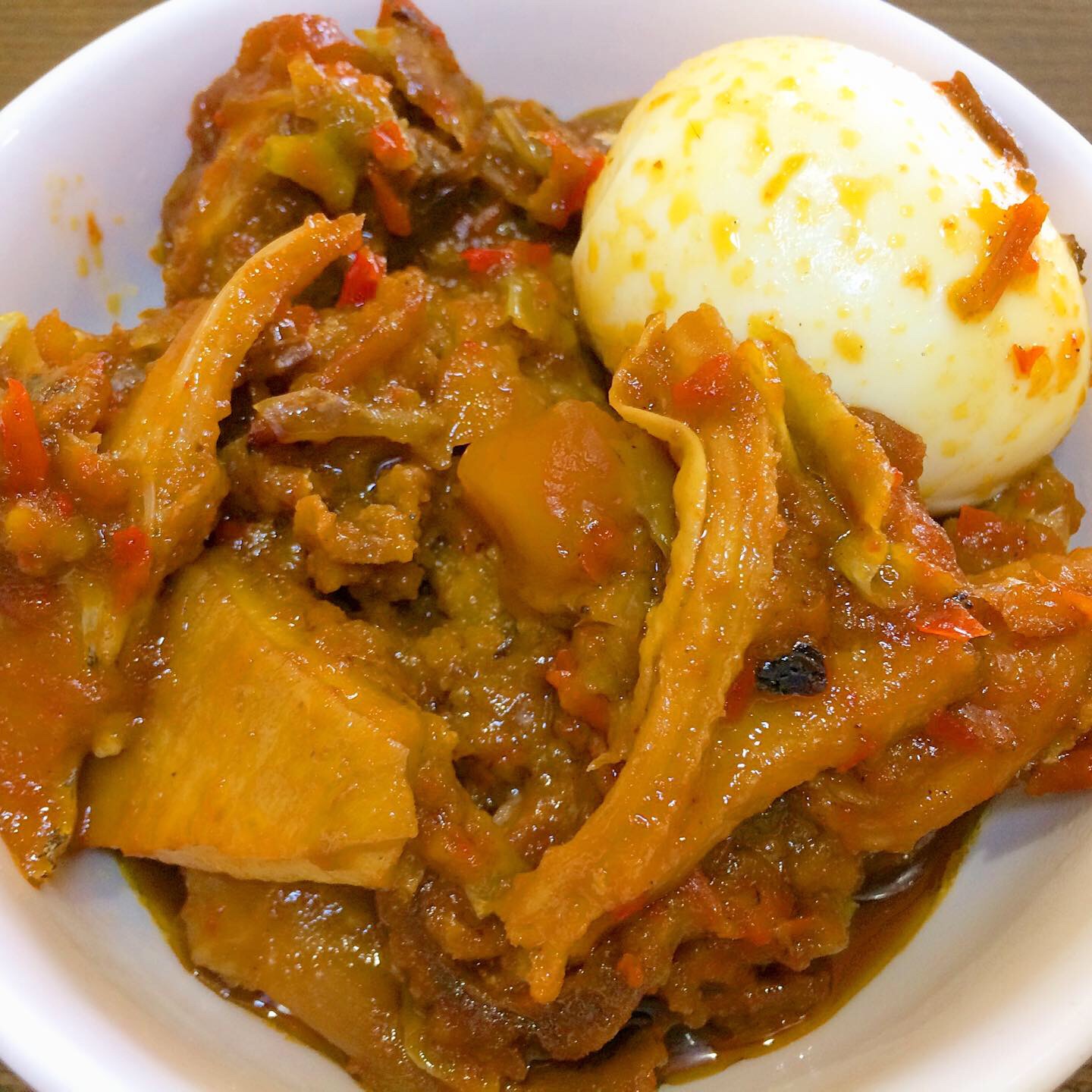 From the entrées section: Rice with Ayamatse sauce with assorted meat, stockfish (dried unsalted fish) and a hardboiled egg. Ayamatse (you might see ayamase) sauce is made from hot peppers, bell peppers, and palm oil and although ours wasn't all that hot, it was tasty nonetheless. The menu refers to "HBK sauce"; after some reflection, I realized it stands for Honey Bee's Kitchen!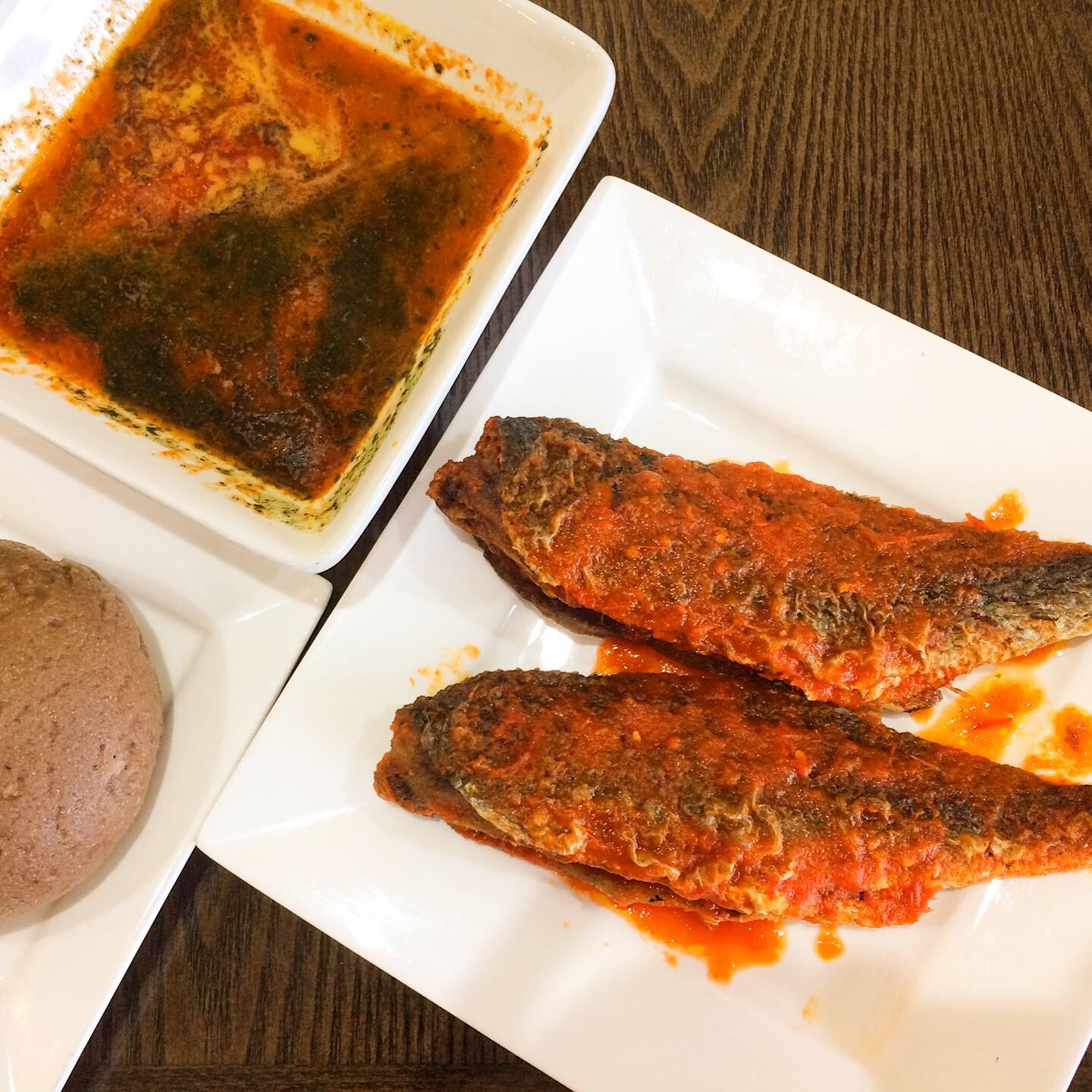 Gbegiri (bean soup) and Ewedu (jute leaves blended with egusi, melon seeds) counterpoised in a jaunty triangle, served with amala (pounded dried yam) and croaker (the fish, of course!).